For our best inverter generator, the WEN 56200i Portable is our pick, which has a quiet operation, has 2,000 watts of power, has a powerful 4-stroke OHV engine and has a portable design. It is ideal for use on campgrounds and for RVs due to its lightweight but powerful build.
For a higher budget, our step-up pick is the Honda EU2200i 2200-Watt and it runs on 120v systems with up to 2,200 watts of power. It is also ideal for RVs and camping, as well as on the job site, and can run for up to 9.6 hours in just one filling.
The budget pick is the Webtop 155Wh 42000mAh and it is rated for smaller emergency situations such as for 100 watts. It can be plugged into any 110v source such as onto your car or wall outlet. It can also be used at home for sudden power outages.
A Little Background

Generators can be handy during emergencies.
Generators are helpful during power outages. This kind of power generating unit is helpful in emergency situations when you currently don't have a power source that is working. Such instances may include typhoons, hurricanes, building fires, community disasters, flood, power plant shutdown or maintenance, earthquakes and much more. In these situations, you may need emergency electricity for lights and survival necessities.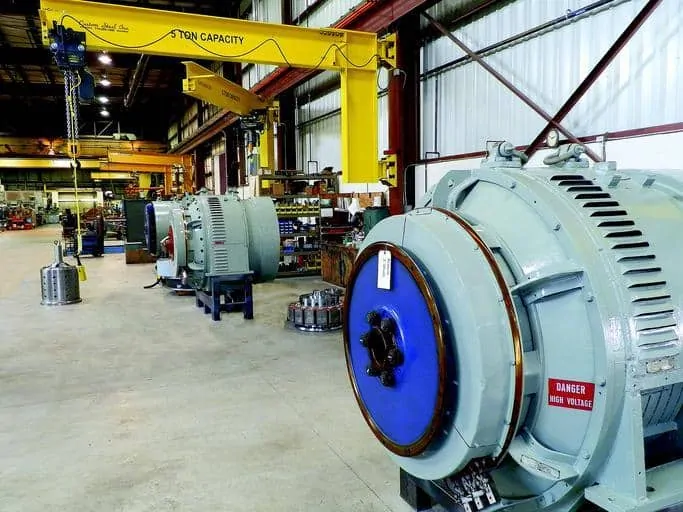 Generators help avoid downtime.
Most business establishments can use a generator to keep their business running, minimize loss of income and avoid downtime. Imagine if you maintain a large freezer or grocery store – it will be a big loss to your business if you do not invest in a generator to keep the ice cream and frozen goods fresh.
This is important to keep your revenues running even when there is a power outage in your area or locality. It helps to be prepared with the right equipment for the job.
Some generators are portable while others are heavy duty and are meant to stay in place. The portable ones are usually designed to have a handle on the top for making it easier to carry overall. Such a power generating unit would be useful for going from one place to another.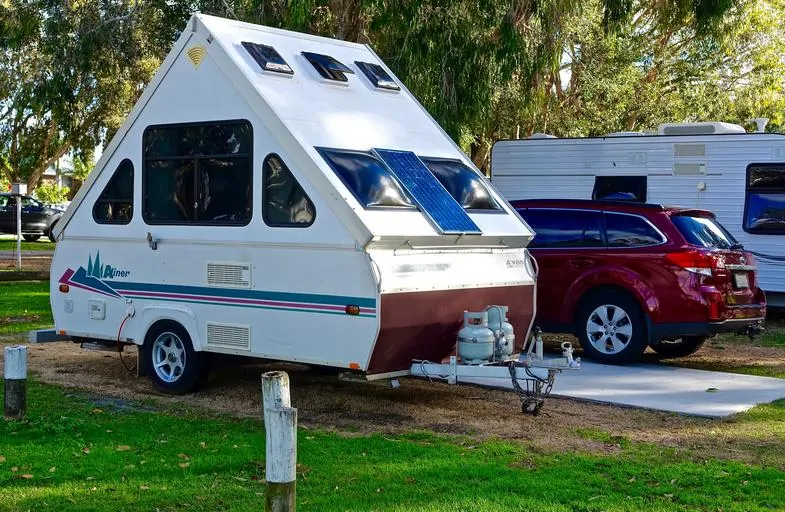 Some camping RVs have generators as well.
This is essential for camping and off the grid survival. If your power generating unit may be too heavy to carry around, it should also at least have wheels for easy gliding anytime and anywhere to your destination.
The noise of the power generating machine is what may drive people crazy, so it should have minimal noise. The noise levels are often dictated by the kind of motor that it has. There are newer motors today that do not produce as much noise as older ones, so be sure to check those out.
On the other hand, you should also not sacrifice the performance level of the power generating unit just for the low noise level – the two should be balanced just fine. For instance, for industry level use, noise is barely a factor and what you should focus more on is power and reliability for the unit.
Another great use of a generator is for camping. When you camp outdoors, you will most likely need electricity if you will stay for a long time, such as for weeks. A powerful generator can be handy for a trailer, camping van, RV or caravan in such situations. For this kind of usage, it is best to stick to a more portable power generating unit that is easy to carry overall.
If your power generating machine or unit is too heavy, then it should have wheels as well. The wheels can help you to carry the unit to different places if you are moving or rearranging stuff in your house, business locale or manufacturing facility. Wheels can be ideal for ramped flooring as well, so you can travel with them using a truck.
How we Picked
For the best inverter generator, we looked into the following criteria for your best needs:
Wattage: the wattage can be from 1,000 watts up to 8,000 watts depending on where you intend to use it for. The wattage is crucial to find out if you want something that is intended for business use or for commercial purposes.
If you work in an industrial setting, you should definitely consider a higher wattage for your power generating unit so that it will not fail in the long run. For those who need something for camping or RVs, you can just go for a medium amount of power.
Fuel type: the fuel type can either be gasoline or battery powered, which can be recharged when the power resumes. Gasoline that is used for the power generating unit can be more ideal for those who want to save up on electricity in the long run and want to have more power for their unit. Electric ones can be recharged but they may not be ideal for industrial situations.
CARB approved: being a CARB approved inverter generator can make it more energy efficient, eco-friendly and safe to use in the workplace or for your own business. Having an eco-friendly power generating unit is important because it can help the environment and at the same time, power up your appliances or gadgets.
Portability: the most common portability features that you can get from this kind of power generating unit include a wheel kit (casters) and a handle at the top. A set of wheels can be helpful if you are moving the power generating unit from one place to another, with the use of a ramp. It can also be ideal to have a unit that is easy to carry using the included handle.
Noise levels: a less noisy inverter generator is important if you have a business establishment that gets frequent customers. On the other hand, for industrial applications, it may not always be a factor, anyway. The noise levels, if you intend to use it in a commercial application with many people around, should be minimal so that it will not scare away the customers in the event of an emergency.
Electric start: a power generating unit that has an electric start feature can make it easier for you to run and operate it on the fly. Just like anything that has a motor, the starting mechanism of the power generating unit should be easy to operate overall to make it ideal for emergency situations.
Ideal use: the power generating unit can be intended for various purposes, such as for home use (emergencies), for business purposes and for industrial purposes. There are some that are also ideal for camping or for RVs so they are a lot more portable than other types or models of power generating units.
Our Pick
Sale
The WEN 56200i Portable is our pick for the best inverter generator due to the powerful 4-stroke OHV engine, which can be sufficient for powering up most small to medium sized appliances and devices. It has up to 2,000 watts of surge power (running wattage is 1600W) so it can be powerful for many applications in a blackout or power outage.
Its engine is at 79.7 ccs and has a capacity of 1 gallon on its fuel tank. It has a quiet operation that will not bother people with a loud motor noise, which can be helpful for when many people are around the generator. It is also EPA III and CARB compliant so it is eco-friendly and can save energy with its motor design, which can benefit you in the event of power outages and for campgrounds as well.
The unit includes the following: 2 three-prong 120V receptacles, 1 USB port at 5V  and 1 12V DC receptacle, on its number of ports available. The runtime at half load is up to 6 hours on the average so it is pretty good for such camping applications. At only 48 lbs in its weight, it is easy to carry around and can even power up televisions and computers.
Having an eco-mode as well, the WEN 56200i Portable can be great for tailgating as well as for construction sites. It is backed by a 2-year warranty.
Flaws but Not Dealbreakers
The only con but not a deal breaker with the WEN 56200i Portable is that it may not be ideal for heavy industrial purposes because its half-load runtime is not as high as others made for that intention.
Step-up Pick
The Honda EU2200i 2200-Watt is our step-up pick, which can have a run time of 4 to 9.6 hours on a single tank, which makes it ideal for most situations. It works on 120v systems and it only gives little vibration so it does not make a lot of noise. In fact, it is a unit that gives only 48 to 57 dBA so it is a low noise unit overall.
For stale fuel problems, it has a fuel shut off valve so that the unit will run with the fuel supply off. It can be used to provide overnight power, either for a business or for home or camping use. Bearing up to 2,200 watts of surge power, it is also ideal for homeowners who want to have a backup power. It can also be used for RV power while on a camping trip.
And because this unit is water resistant, it can be used even in bad weather conditions. The color-coded startup points make it very easy to use overall for camping and for outdoor survival conditions. As a matter of fact, it can be used in the rain. The unit is backed by a 3-year warranty from Honda, the maker of its powerful engine.
Budget Pick
The Webtop 155Wh 42000mAh is our budget pick for an ideal inverter generator that may fit your budget. It measures 7 x 6 inches so it is portable enough to take with you on a camping trip or exciting outdoor activity without having to use too much muscle. It can give you stable power without having to drag a big unit around, as this unit is very lightweight at only 3.48 lbs.
It is perfect for camping and any outdoor event, which can give you from 3 to 4 hours working time for a stand fan and only takes 7 to 8 hours of charge time (fully charge it in 8-9 hours if you are using a solar panel).
With its 155Wh or 42000mAh of capacity, it is powerful enough for most smaller scale items and devices and it also provides short-circuit protection. It is ideal for phones and for emergencies and has over-temperature protection as well.
Best Inverter Generator for Camping
If you want an inverter generator for camping, the imuto 182Wh/50000mAh Portable may be a good choice for you. It is powered by a 50000 mAh internal capacity while it can also be plugged into an AC wall outlet. It can power up most equipment such as Bluetooth speakers that can be perfect for when you are on a camping spree or trip. You also get up to 10 different adapter plugs for various gadgets.
You can charge your smartphones and tablets with the unit due to its maximum 150Wh capacity that can be enough and sufficient for various gadgets. In the event of an emergency, there is also an SOS light feature that you can use. It is very helpful for those who want to go on a tent camping trip to charge their compatible laptops in an outdoor setting.
The unit only uses A-Class lithium-ion batteries that can last for up to 500+ cycles to make it more energy-saving and longer lasting than other brands out there. Suited for camping, it can also be used for any outdoor speaker not drawing over 100 watts. The unit also has the capability for using it on a high brightness spotlight in case of an emergency.
Best Inverter Generator for Sensitive Electronics
If you want to provide sufficient and continuous power for sensitive electronics, the Sportsman 1000 Watt may be a good choice for you. It is a good unit to consider if you have an RV and camper due to the good design. The unit can take up to 1,000 peak surge watts which are enough to power most small to medium sized gadgets.
It is at 800 rated running watts so it is pretty good for the basic necessities in electronics. You can run your computer easily with the Sportsman unit. It also measures 18 x 15.75 inches so it is pretty compact, portable and packable on your next camping trip. It provides a clean and stable voltage to avoid causing accidents to your electronics.
It has a 120V AC outlet and it can be used for a TV and a PS4. The unit has a 0.55-gallon fuel tank that gives off no smoke or smell at all during operation. In fact, the Sportsman can be used for an air conditioner as well during the summer season. The powerful 1.3 HP, 40cc, 4 stroke engine at 5,000 RPM is pretty good and reliable for such instances.
Best Inverter Generator that is Gas Powered
The Generac 7117 GP2200i is a great choice if you want an inverter generator that is gas powered. It has an economy mode to help you save up on gas and power at the same time. You can potentially use it for powering up air conditioners in the summer in your RV, home or business establishment. With a 1.2-gallon fuel tank, the capacity looks pretty good.
You can use the Generac 7117 GP2200i for your intended outdoor cookouts to have a more comfortable experience. Bearing a lightweight design, this makes the unit easy to move from one place to another. The LED status lights alert you when there is something wrong with the machine or if it is currently working. It is also a great choice for hurricane emergencies to keep you safe and pampered.
Also perfect for tailgating, the Generac is a great choice for fuel economy and savings. It also gives off noise reduction to prevent jarring noise around your neighborhood because of its fully-enclosed motor design. There is also a built-in handle for ease of carrying. At 2,200 watts of power, the unit can be ideal for those who can't afford the price of a Honda engine. It is backed by a 2 years limited warranty.
Best Inverter Generator that is Lightweight
If you want a lightweight inverter generator, the SUAOKI G500 Portable can be a good choice for you. It is a great unit for emergency camping due to the lightweight design and the 220wh power. It is also great for electronics that you may need in camping or on other occasions when you don't have a power source. It has 3 ways for recharging (wall outlet, cigarette lighter socket and solar panel).
Perfect for camping sites, the unit produces a sine wave output so it is clean in terms of electricity – perfect for laptops and the like. It also produces no fumes or noise so it is safe to use while being lightweight. It is enough for most small appliances and it has a power rating of 300w with a peak of 600w. You can easily power a laptop with this unit if there is a power outage, especially during emergency situations.
Best Inverter Generator with Very Low Noise Levels
For a CARB compliant (can be sold to California) that is low on noise levels, the Westinghouse iGen2200 Portable is indeed quiet as a unit so that it will not disturb the neighbors. You can use it in the event of any hurricane disaster or emergency situation. It weighs only 46 lbs so it is okay for moving around. It is powerful enough at 1800 rated watts and 2200 peak watts.
You can use it for a camper or an RV and it has two (2) 120v 20 amp outlets for you to use. Being a gas powered unit, the Westinghouse iGen2200 is powered by a four-stroke Westinghouse engine which can be powerful and which runs from 8 to 10 hours on a 25% load. You can also depend on its 1.2-gallon gas tank for a longer period of operation.
The unit is also vented so it is able to be run inside an open bottom generator bay for an RV. The iGen2200 is backed by a 3-year warranty.
Best Inverter Generator for an RV
If you want something that is especially good for an RV, try the Champion 4000-Watt Hybrid. It is not too noisy at all at only 64 dBA so it will not be a jarring noise to the neighbors (or to the forest animals). It has a dual USB adapter for you to charge your stuff and it is also parallel ready for more connections and power on the go.
You can even use the Champion Hybrid for a refrigerator for cooling your drinks and the like. It has about 4000 starting watts and 3500 running watts so it is pretty powerful for a generator. It has less than 3% THD so it is great for uninterrupted power and less noise. It can be used to power up lights up to 17 hours and it can also be a great cell phone charger.
Relying on gas power, the Champion Hybrid is definitely great for RVs due to the digital hybrid design. The unit is backed by a 3-year limited warranty.
Best Inverter Generator with a Top Handle
Sale
If you want a top handle that can be used for camping and traveling purposes, the AIMTOM Power Station can be travel-friendly because of that feature. It also has multiple recharging so that you can charge various kinds of equipment and gadgets on the go, as it comes with 3 USB ports for you to use. It can even be used for a CPAP device if you have one.
The unit has an SOS for emergency lighting and is powered at 42000mah 155wh. You can use it if you are in the mountains or going on a camping trip to power up devices less than 180 watts. The easy-carry handle can help you move it from place to place while charging laptops and cell phones. You can even use it to inflate air mattresses.
In fact, even drones can be charged with the AIMTOM Power Station. One recharging takes about 6 hours so it is not very long. The unit can also charge Bluetooth speakers on the go. It is backed by a 12 months warranty.
The Competition
There were other inverter generators that did not make it to our list because they lacked in reliability and were also not very easy to move from one place to another, despite having a portable handle. They were also not as powerful as the generators we mentioned.
Other Frequently Asked Questions
Q: What exactly is an inverter?
A: An inverter is a kind of device that simply converts two types of power between each other: from DC to AC. Inverters are capable of converting power types so that you can be able to use them in a different situation and gain more power. A good example would be converting power tools with DC power into an AC powered tool.
Q: What are the benefits of a portable generator?
A: A portable generator is something that is easy to carry, usually has a handle, smaller to medium in size and can still have a good amount of power inside. Here are its benefits:
It will be easy to travel with. The most important benefit of this kind of generator is to have a travel buddy that can power up all, or if not, many of your appliances, gadgets, and equipment. The fact that it will be easy to travel with makes you feel at ease when you want to charge your laptop on the go. You cannot really charge large gadgets like laptops on a power bank alone – you need something more powerful such as this power generating unit.
You can save perishable goods. If you have the power that is portable, you can also use it for times when the power is out and you have perishable goods in your fridge. Being able to power up your fridge during times of power outage can be important to save you on food expenses. This is especially true if you own a restaurant or food business.
You can continue your work. If your job nature involves tools and equipment that need electricity, you may be able to continue your work and meet deadlines if you have a generator. You can also use it to power up your business if your area is under a power interruption so that your business sales will not go down and will not have a downtime at all.
Preparing for a disaster is a breeze. Many states in the U.S. have experienced hurricanes in the past, and generators are their lifesavers. To put it in a simple way, a generator is a great choice for those who often experience power outages due to being often hit by hurricanes. In Asia, typhoons exist much like hurricanes in the West, and they, too, need a generator for that purpose.
You can use it for camping and the like. Perhaps one of the best uses of this unit is for camping. If you ever have an RV, trailer, tailgating unit, camper or the like, you can definitely use it to power up your stuff. Nothing beats vacation with a little civilization of electricity – and you can do it with a portable power source at hand.
Q: What are the benefits of an inverter generator?

Inverter generators are easy to move anywhere.
A: Inverter generators use inverter technology so they consume less fuel and electricity while being efficient at the same time, yet deliver great power. Here are their benefits:
| | |
| --- | --- |
| Ease of maintenance | Inverter units do not need to be cleaned as often as regular units out there. They can be easily maintained within one year of use just to check the battery as compared to a monthly check-up for a normal unit. |
| Electrical output is high | Because of the inverter technology, it gives off the power that is almost similar to the main line of your power source from your electricity provider. Because it provides clean and safe energy, it can be used for sensitive electronics like laptops and computers. |
| Fuel efficiency | Because of the inverter technology, there is fuel efficiency because it can automatically adjust the speed depending on how much power is needed by the appliance. Therefore, this saves a lot in terms of electricity and fuel consumed by the unit. |
| Parallel connection | If you have an inverter unit that can be connected in a parallel connection, you can make two of these units become combined to give more power in just one setup. |
| Less weight | One big advantage to having an inverter unit is that it takes up less weight than the conventional one. It usually has fewer components based on how it was made in the engineering process so that you don't have to lift a ton of steel in order to get power everywhere you go. |
| Less noise | The new inverter technology makes the inverter unit less in terms of noise levels. This is a step forward towards better generating of power. This is helpful if you have a business establishment and don't want to scare off the customers by the jarring noise of the inverter generator. |
Q: Is it worth it to buy a tri-fuel generator?
A: This kind of power generating unit uses three kinds of fuel as a backup plan. Here are its benefits:
You can look for gasoline or natural gas instead of propane as a fuel.
If propane is too pricey at the moment, you can use the other fuels as well.
If one of the fuels run out in the event of an emergency, you can use the other fuels.
This triple fuel process makes the generating unit more reliable and long-running.
Q: What are the two types of fuel used in a dual fuel generating unit?
A: If you have a power generating unit that is a dual fuel system, it can operate on either of the following fuels:
| | |
| --- | --- |
| Propane | Propane is known to be a very clean source of energy. It is a little bit pricier than regular gasoline because of the cleanliness of its formulation. Propane is the best ideal for long-term operations and can provide you with up to 20 hours of continuous operation on a certain load. |
| Gasoline | Gasoline is common gasoline that you can purchase at a petrol shop or gas station. Gasoline is usually cheaper because it is not as quality made as propane, therefore it is easily accessible, but may not make your engine last long if you keep using it. On the average, gasoline can only give you about 8 hours of continuous operation. |
Q: Do you need a grounding strap when running an inverter generating unit?
A: An inverter generating unit may need a grounding strap if you are only running electronics with sensitive equipment such as computers, laptops, and similar items as well. You can contact your manufacturer to see if the equipment in question requires a ground strap.
Q: How are consumer electric generators different from the ones in the power plant?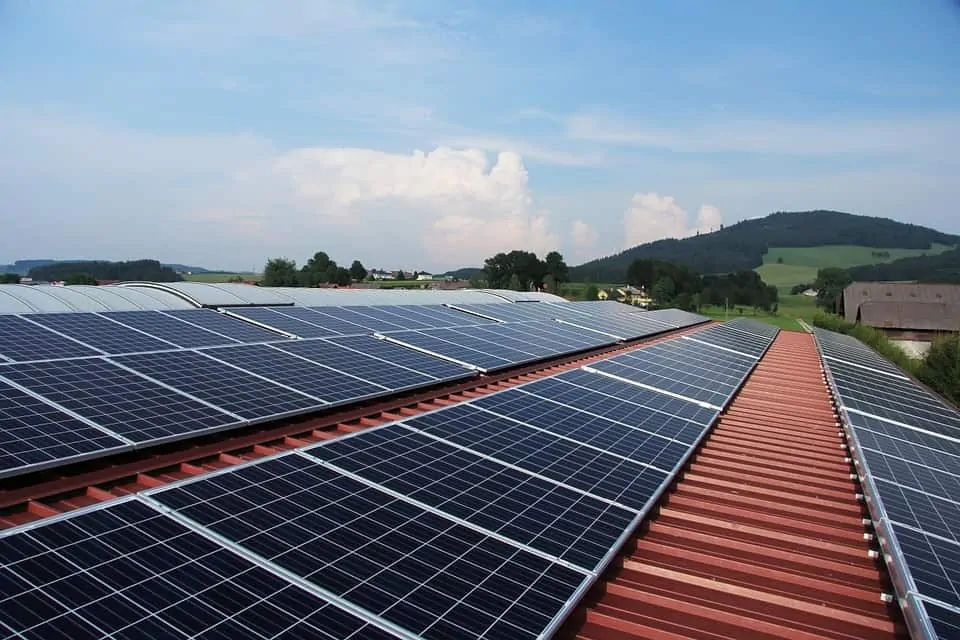 Solar power can either be for power plants or for consumers.
A: A power plant's electric generator is usually bigger and may use a different system or source of electricity, such as:
Hydropower – this makes use of dams and water currents to generate electricity. Hydropower is often used in areas near falls and high current areas. Hydropower has been used for years to generate electricity.
Nuclear power – certain countries that are more developed use nuclear energy for power plants. Only a few places in the world use nuclear power, such as in Japan and in parts of Europe, because nuclear energy is very dangerous to take care of.
Solar power – solar power is considered a green source of energy but is ideal only for tropical countries. There are also solar chargers that are commercially available for consumers and businesses in order to promote green energy.
Wind power – wind power is best harvested in the mountainous areas or regions of the world and in a country. It will not work if the power plant is situated in a very hot or low area. Wind power uses wind turbines or large wind vanes to harvest wind power.
Fossil fuel – fossil fuel or coal plants still exist today, but many proponents of green energy say that they should stop operating because fossil fuels can become depleted in terms of resources. Coal and fossil fuel plants are also contributing to climate change and global warming, according to experts.
Q: Do generators require a local permit to install?
A: That depends on your locality and the policies around you. Please check your local municipality or county to ask if generators require a permit if you want to install them. Oftentimes, this is a requirement if you want to use the unit for business purposes.
Q: What are some accessories you can add to your inverter generating unit?
A: An inverter generating unit can have any of the following accessories:
RV adapter – for those who need to install it to their RV.
Wheel kit – for those who have a very heavy inverter generator.
Lifting hook – can help in terms of moving the inverter generating unit elsewhere.
Puncture-proof tires – better than a normal wheel kit in terms of durability.
Q: What are the different power tool accessories that you need, other than the inverter generating unit?
A: Aside from the inverter generating unit, there are also various power tool accessories that you can use, such as:
| | |
| --- | --- |
| Welding helmet | The welding helmet is ideally used if you are welding anything to protect your eyes and face from fumes and flashes. It usually has auto darkening lenses to prevent you from getting the welder's flash. |
| Power inverter | Aside from the inverter generating unit, the power inverter is ideal for changing DC power into AC power for any power tool that needs more backup, such as battery powered cordless tools. |
| Garage heater | A garage heater can be ideal if you live in a place with really awful winter seasons. Garage heaters can save your equipment from freezing in the cold. |
| Sump pump | If you want to prevent water buildup in your workshop, you can benefit from a sump pump. It also helps keep the mold and algae at bay in your work area. |
| Stepladder | Step ladders are important for carpentry and DIY home repair. They can help you to reach various spaces and especially the ceiling. |
| Telescoping ladder | Telescoping ladders can reach more spaces but are a bit pricier. Telescoping ladders are more ideal for roof fixing and the like. |
| Extension ladder | Extension ladders are more ideal for people who will work for more than 15 minutes in their roof fixing task due to its stability and durability. |
Q: Can an inverter generator power up a weather radio?

Portable radios can be used for hurricanes.
A: Yes! Anything that is a power source can backup a radio for emergency purposes. You need to have a weather radio in case of hurricane forecasts, updates and the like, so you should definitely have one at home. If you have an inverter generating unit as well, you can easily power up the radio if you are out of batteries at hand.
Q: Where do you use a power inverter?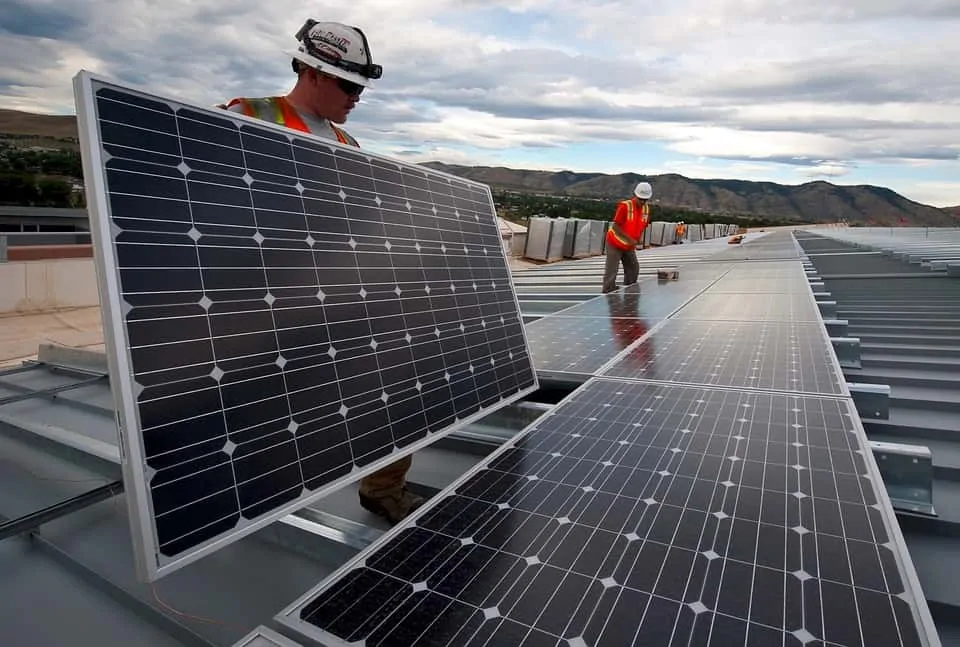 Solar panels are one of the best uses of a power inverter.
A: A power inverter has many different uses, such as:
Boats and recreational vehicles
Solar panels
Home appliances
DIY cordless and corded power tools
Q: How do I know what power inverter wattage to pick for my home or space?
Microwave ovens consume a lot of electricity.
A: That depends on how many electrical appliances you want to power up. The most common appliances have the following wattages that you should add up to correctly choose the power inverter that suits your needs:
| | |
| --- | --- |
| Electric fan | 75 watts |
| LED Lightbulb | 10 watts |
| Normal light bulb | 100 watts |
| Internet router | 15 watts |
| Dishwasher | 1,500 watts |
| Desktop computer | 450 watts |
| Coffeemaker | 1,400 watts |
| Heater fan | 3,000 watts |
| Fridge | 400 watts |
| Microwave | 1,700 watts |
| TV | 100 watts |
Q: Is it safe to use a generator indoors?
A: Absolutely not! Generators can give you carbon monoxide, which can be poisonous to humans. A generator should be operated outdoors in the open air, just like how you would operate a charcoal grill, due to the carbon monoxide threat.
Q: If that is the case, where are the best spots to put up my unit?
A: Your unit can be placed on any of the following areas of your home or space:
Away from windows or doors
Outside your garage or home area
A shed with enough shelter from rain, snow, and moisture
Away from flammable materials
Q: What are the differences between a power bank and a power generating unit?

Power banks are ideal for charging phones.
A: A power bank is different from the big power generating unit, because of the following:
| | | |
| --- | --- | --- |
| Criteria | Power bank | Generator |
| Size | Usually smaller | Usually bigger |
| Ideal equipment to charge | Smartphones, speakers, tablets, portable gadgets | Fridge, TV, air conditioner, electric fans, smartphones, speakers, tablets, portable gadgets, laptop |
| Weight | Usually smaller and pocket-sized | Some are portable but some are heavy to carry |
| Price | Power banks are cheaper | Generators are generally expensive |
Q: How are rated watts and surge watts different?
A: These two terms can be found in most generating units:
Rated watts – refers to the continuous wattage that the generator can produce.
Surge watts – refers to the peak wattage that the generator can produce.
Q: Is it worth it to have an aluminum enclosure for my inverter generating unit?
A: Yes! An inverter generating unit with an aluminum enclosure can:
Protect your unit against rust and corrosion
Keep them safe from high humidity and salty conditions
Make them easy to lift due to aluminum's lightweight tendencies
Q: Can you live off the grid with an inverter generator?
A: This kind of unit can help you power up equipment and appliances, but operating it for living off the grid in a serious way can be more costly and require a lot of maintenance. This is because of the fuel costs and the like. It is not very practical unless you really have a super powerful generator at hand.
Q: What is wet stacking?
Diesel generators can run into trouble sometimes.
A: Wet stacking happens to diesel generators. It means that the engine has a light load or no load and will result in soot buildup within the unit. To prevent this, you should always check the specifications and test the unit first before you put it into operation to avoid being fooled by the specs.
Wrapping It Up
As a whole, we believe that the WEN 56200i Portable is our pick for the best inverter generator, due to the 4-stroke OHV engine, the quiet operation, the high surge of power at 2,000 watts and the lightweight design that is perfect for camping and RVs.
Jen Miller is a former electrical engineer and product specialist with more than 20 years of product design and testing experience. She has designed more than 200 products for Fortune 500 companies, in fields ranging from home appliances to sports gear and outdoor equipment. She founded Jen Reviews to share her knowledge and critical eye for what makes consumers tick, and adopts a strict no-BS approach to help the reader filter through the maze of products and marketing hype out there.  She writes regularly and has been featured on Forbes, Fast Company, The Muse, The Huffington Post, Tiny Buddha and MindBodyGreen.