After more than 120 hours of battery testing on more than 20 top air purifiers, we are pleased to share our shortlist of the best air purifiers in the market.
In this ultimate guide, we will start with a primer on the key factors you should consider and air purifier related terms you should know when shopping for one. The product descriptions on the box you may come across can look complicated but our easy-to-follow guide will help you become an expert quickly.
Ready?
Let's get started!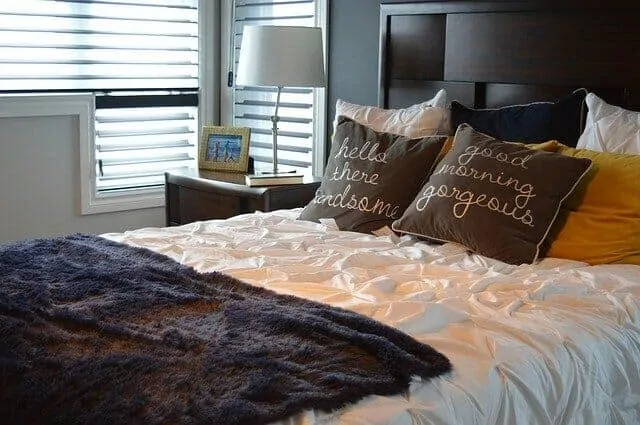 Our Top Picks For Air Purifiers
This is good for light odors such as cooking smells and smells from common household chemicals.
Protects the core by first removing larger particles such as pet dander, pollen, and dust.
It simply works – no weird smells, no-nonsense, just clean air that smells fresh.
Air Purifier Sizing Guide
One of the most common questions we get about air purifiers is how much coverage capacity you need. First, read the product description for an indication of the recommended maximum coverage area (square foot).
The coverage area you see in the product descriptions refers to space within which the unit can filter the air five times an hour. This data point is also known as air changes per hour or ACH. This metric is tied to the volume of the space within which an air cleaner operates. For example, the Alen Breathesmart, our top pick, is suitable for use in rooms up to 1,200 square feet. In other words, it is capable of cleaning the air in a 1,200 square feet room five times an hour.
The more contaminated or polluted the air, the higher you need the ACH rating to be. A 5x ACH rating will be sufficient for most residential environments. An 8x ACH rating may be necessary for commercial environments, while a 10x ACH rating will be necessary for industrial environments. At the end of the spectrum, hospitals and other critical environments will need a 12x ACH rating.
To figure out how large a machine you need, identify where you would need the air to be purified. For most people, spaces include each bedroom and the living room.
Next, figure out the size / square footage of each of these rooms to determine the size you need. If you get one with a large coverage area, depending on the layout of your house, you may need one placed in the living room to purify your entire home.
QUICK OVERVIEW: Our Top Picks for Air Purifiers
IMAGE
PRODUCT
DETAILS

Top Pick

Top Pick

Alen Breathesmart

Activated Carbon
HEPA-Silver
HEPA-FreshPlus

VIEW ON AMAZON →

Step-up Pick

Step-up Pick

IQAir HealthPro Plus

Pre-Filter
Activated Carbon
Pelletized Chemisorption

VIEW ON AMAZON →

Mid-end Budget Pick

Mid-end Budget Pick

Coway AP-1512HH

Sleek-designed
It covers rooms up to 326 square feet
Extremely quiet

VIEW ON AMAZON →

Bargain Budget Pick

Bargain Budget Pick

Germ Guardian AC5000E

Removes impurities from the air
Great at making the air smell fresh and clean
Quiet operation

VIEW ON AMAZON →

BEST FOR PETS

BEST FOR PETS

Winix WAC9500

Specially designed for those who live with pets
Neutralizes air pollutants
Easy to maintain

VIEW ON AMAZON →

BEST FOR SMOKE

BEST FOR SMOKE

Blueair 503

Specialized smokestop filter
Contains activated carbon
Designed for rooms up to 580 square feet

VIEW ON AMAZON →

BEST FOR ALLERGIES

BEST FOR ALLERGIES

Rabbit Air MinusA2 700A

Comes with 4 advanced options
Well-built and durable
6-stage air purification process

VIEW ON AMAZON →

BEST FOR DUST

BEST FOR DUST

Oransi Max

Very stylish
Works well in rooms up to 600 square feet
Produces white noise

VIEW ON AMAZON →

BEST FOR MOLD

BEST FOR MOLD

Airfree Onix 3000

It contains a heated core
Completely silent
Low maintenance costs

VIEW ON AMAZON →

BEST HEPA AIR PURIFIER

BEST HEPA AIR PURIFIER

Holmes Desktop HAP242

Low cost
Best starter models
Removes 99% of the airborne particles

VIEW ON AMAZON →
How to Choose an Air Purifier
Once you have figured out how to size the air purifier, there are many other factors you should also consider:
Coverage Area
Coverage area is the area over which your machine will be able to clean the air at least five times an hour. When thinking about how powerful a device you need, this is a crucial criterion. No point in getting a purifier for a small room if you are really trying to purify your entire living room.
CADR Rating
Also known as the Clean Air Delivery Rate rating, this is a standard industry metric that allows you to benchmark different air purifiers on their ability to remove dust, smoke, and pollen. Look for CADR ratings of at least 100 when picking one.
ACH Rating
As explained above, the Air Changes Per Hour rating relates to the size of the space in which the air purifier operates. Most manufacturers default this to 5x for the coverage area in sq ft advertised but check the fine print to be sure.
Ozone Emission
Ozone emissions can be harmful to the lungs over time. Unfortunately, most machines on the market claim to emit minimal ozone but not all emit absolutely no ozone. Always check to be sure.
Pre-Filter
Look at whether your machine comes with a pre-filter, and if it does, whether it can be vacuumed. The pre-filter helps block larger particles and protect the core HEPA filter, which can be more delicate and used to filter out smaller particles. Often, they may be coated with activated carbon or other materials to help absorb smoke smells and other odors.
Noise
Some machines might work like a charm but can be very distracting if they generate very loud white noise. Check for their noise levels and whether other customers have been able to sleep well.
Warranty
Most will come with at least a 3-year warranty. Look for this as a bare minimum you should accept. Any lower than this and the quality of the product might be suspect. Some manufacturers even offer lifetime warranties.
Best Air Purifier 2020 Reviewed
Alen Breathesmart – Top Pick
Of all the models we reviewed, only the Alen Breathesmart comes with unlimited lifetime warranty. This best-rated air purifier covers rooms or houses up to 1,100 square feet, more than enough for most living rooms. It comes with four speed settings, does not emit ozone and under normal operation is extremely quiet, generally barely audible.
The standard filter the Alen comes with is HEPA-Pure, which is the standard HEPA air filter capable of removing 99.97% of particles as small as 0.3 microns. If you need additional filtration power, this best Alen air purifier also has the following more advanced filters you can choose from:
Activated Carbon: This is good for light odors such as cooking smells and smells from common household chemicals.
HEPA-Silver: This is more advanced than the basic, and is capable of removing volatile organic compounds (VOCs) from cleaning products.
HEPA-FreshPlus: This is an advanced option that is suitable for removing strong odors such as those from the heavily polluted air, chemicals, and paint.
IQAir HealthPro Plus – Step-up Pick
whole house air purifier
and a step-up pick. It uses a HyperHEPA filtration system, which allows it to filter out particles as small as 0.003 microns and makes it 100x more effective than ordinary HEPA purifiers.
IQAir uses a 4-stage filtration process:
1. Pre-Filter: Protects the core by first removing larger particles such as pet dander, pollen, and dust.
2. Activated Carbon: the carbon filter is the best defense against pesky odors. Activate carbon absorbs odors easily and also traps any volatile organic compounds. V5, a specialized gas and odor filter that can remove a large variety of chemicals and odors.
3. Pelletized Chemisorption: the pelletized chemisorption is extremely powerful and takes care of chemicals that most other room air purifiers will not be able to capture. This feature makes the IQAir the best air purifier for formaldehyde.
4. HyperHEPA: this final step captures ultrafine particles including viruses and bacteria
Coway AP-1512HH – Mid-end Budget Pick
The sleek-designed Coway AP-1512HH has won numerous awards and is relatively inexpensive. It covers rooms up to 326 square feet and has a CADR rating of 210. It is extremely quiet and comes with five settings (low / medium / high / eco / auto). On Eco mode, the air purifier will turn itself off until it detects a change in air quality, helping you save energy. On low mode, the unit is barely audible and is perfect for sleeping. It also comes with an ionizer mode that allows you to generate negatively charged air.
We love the Coway because it simply works – no weird smells, no-nonsense, just clean air that smells fresh.
Germ Guardian AC5000E – Bargain Budget Pick
allergies
or are worried about how clean their air at home is, the
Germ Guardian
AC5000E offers everything that they are looking for. This model did a great job in our tests of removing impurities from the air. It also worked great at making the air smell fresh and clean which is always a nice added feature. It runs quietly and does not cost much to run.
Only about 0.03% of impurities are found in the air after it has passed through this machine's True HEPA filter. Additionally, the added charcoal is perfect if you have pets because it can quickly and effectively remove unpleasant odors from the air. Another feature of this model is that the actual filter only needs to be replaced every six to eight months which means that there is little maintenance with its use.
Winix WAC9500 – Best For Pets
The Winix WAC9500 can wipe out 99.99% of all pollutants from the air and is specially designed for those who live with pets and those who may have pet allergies. This air purifier for pets actually can remove pet dander and particles as small as 0.3 microns. Plus, this unit features the unique PlasmaWave Technology which helps to neutralize viruses, gases, and other pollutants in the air. The pre-filter captures pet hair and other large particles effortlessly. It is washable so you can clean and re-use it too which makes it easier to maintain and less expensive.
Blueair 503 – Best For Smoke
Even if you are a non-smoker, but you have a neighbor or roommate who smokes, chances are your room or apartment will still smell of smoke. The best way to deal with the situation is to remove the source, but should that not be possible, getting a good air purifier for smoke is your best bet. The Blueair 503 is a powerhouse with clean air delivery rates of 375 for dust, smoke, and pollen. It is designed for rooms up to 580 square feet. If volatile organic compounds (VOCs) and formaldehyde removal are also important, this model also shines in these aspects.
To make the Blueair 503 even more powerful, Blueair has a separate specialized Smokestop filter you can order that works wonders against VOCs, heavy gases and smoke. The filter contains activated carbon, magnesium dioxide and copper oxide, a potent mix that traps smoke particles and tobacco exceptionally well.
Rabbit Air MinusA2 700A – Best For Allergies
The filter is long-lasting and only needs to be changed once every one to two years. In the interim, all you need to do is to vacuum the pre-filter occasionally.
Oransi Max – Best For Dust
If dust is the issue, consider getting the Oransi Max, the best air purifier for dust we have reviewed. One of our reviewers, unfortunately, lived near a construction site and the Oransi Max was what she used to protect her family from the dust that would accumulate in the house every day even with most windows closed. This model was rated #1 in testing conducted by an independent Clemson University study and comes with a sturdy 10-year warranty. The Oransi Max works well in rooms up to 600 square feet, has a CADR rating for dust pollen smoke of 230, and produces white noise that is barely audible. This unit is very stylish and fits well in any contemporary living room or bedroom.
Airfree Onix 3000 – Best For Mold
air purifier for mold
takes care of mold effectively. It contains a heated core and uses heat to destroy microscopic spores, mold, dust mites, bacteria, viruses and any other microorganisms you may want to get rid of. An added advantage of using a filterless air purifier is that your lower maintenance costs could represent significant savings over time. The Airfree Onix is also completely silent.
Holmes Desktop HAP242 – Best HEPA Air Purifier
HEPA
Type Desktop Purifier is attractive because of its low cost for those living on a budget or for those who do not think that they need one. In fact, this is probably one of the best starter models that you can buy to see how it can change your life and the lives of those who are living in your home.
For those who are living on a budget, the idea of an air filter might only seem like a dream. Not anymore, it offers you everything that you are looking for in a purifier without breaking the bank. This model will remove 99% of the airborne particles. However, you are not going to get the benefit of better smelling air as this one does not have an odor eliminator. You can also use many different sized filters with this one which is nice because when you are on a budget, you will have choices to try and find the best deals.
O-Ion B-1000 – Best Ionizer
The O-Ion B-1000 ionic air purifier has everything you need to breathe clean, fresh air at home. It can remove up to 99% of the toxins in the air. It has some different types of filtration that your air goes through before you are breathing it, which means that you have cleaner air to breathe. It also helps you to have air that smells better since it has a carbon filtration system. Its UVGI technology kills germs, bacteria, and other allergens effectively.
This ionic air cleaner removes fewer impurities from the air, but it is cheaper than other air purifiers. It still helps to make homes smell great, even if they have pets, and as with other ionic air cleaners, infuses ions into the air which can help make it easier to breathe.
Biota Bot Model #MM208 – Best For Allergens
If you'd like a step-up from the regular and need something that gets rid of allergens effectively, then you have to check this out. This UV air purifier comes with a UV sterilizing function that destroys the molecular structure of bacteria and is ideal for those suffering from allergies. The Biota Bot uses seven stages of purification and with its charcoal filter removes formaldehyde, smoke and pet odors from your living surroundings. We also liked the sleek design – nice addition to any living room.
Honeywell True HEPA 50250-S – Best Room Air Purifier
Venta Airwasher 2-in-1 – Air Purifier and Humidifier
Nice to Have Features
Here is a laundry list of features that are nice to have in the best air purifier but not essential. Since you spend most of your time indoors, taking care of your health is not something to take lightly. The following features will help you deal with the level of irritants, microbes, bacteria, and dust particles that can enter through doors and windows.
Speed Controls
Most models come with versatile speed functions. You can control the intensity level of the unit easily depending on your preferences.
So when you're spending time in your room during the day with the windows open, keeping your air purifying speed to a higher speed is essential. You can reduce it to lower speeds when you need a quieter working or sleeping environment.
Remote control
With remote control, you can directly control all the settings without physically walking up to the machine, saving time and makes the unit more accessible and efficient.
Indicators
This includes a filter change indicator and maintenance indicator. You won't always know when the air purifier's filter is clogged. And neither will you know the right time to replace your worn out filters. Having such expert guidance can increase shelf life and help you make the right decisions for better care and maintenance.
Dirt sensor
This feature is typically found in higher spec models. Based on the number of dust particles and other microbes in your room, the unit will be able to adjust its fan speed settings for better air filtration.
Pre-filter
A pre-filter comes before the main filtration system to get rid of bigger dust particles that may block the natural flow of the air purifying process. This works to increase the shelf life.
Maintenance Tips
Learning how to maintain an air cleaner will save you both time and money in the long run. Taking care of little things like keeping windows and doors shut when the unit is on and directing the unit close to pollutants is important.
Air purifiers are more straightforward and energy-efficient to work with when placed in an open space. They need plenty of breathing space to promote air circulation and air filtration. That said, making sure you keep your purifier in a large space is important. It is especially important when you have any allergies or asthma-related medical conditions.
This, not to mention, prolongs the shelf life of any model.
Refer to the manufacturer's recommendations as a starting point. To maintain your unit better, here's what you need to know.
Before cleaning, make sure you unplug the unit from the socket. Get ready to take apart each component of the purifier in such a way that it can be put back together easily. This includes unfastening the grill and removing what is inside for a clean or for replacing.
If you're using a model with permanent filters, you can vacuum once every three months for them to clear indoor air pollutants more effectively.
Using pre-filters that are hand-washable are perfect when removing large particles that block the filtration process.
It's always safe to use clear water for cleaning air purifiers. Avoid using any detergent, glass cleaner, paint thinner, gasoline and other chemicals. Also, using a damp cloth for cleaning the surface of the purifier is good enough.
If you want to remove any dust or pet hair, using a brush with soft bristles is a good option. This step prolongs the shelf life for as long as you gently scrub.
HEPA air purifiers should be cleaned with a dry cloth.
Frequently Asked Questions
Q: Why do you need an air purifier?
A: Here are some of the most important reasons:
1. It keeps you healthy all year round.
2. It's helpful for pregnant women.
3. It can help protect babies.
4. It's beneficial for those in apartments or enclosed homes.
5. People in their senior years can benefit from it.
6. Children will be protected from sickness causing viruses.
7. You don't constantly have to dust and clean.
8. People with allergic rhinitis can benefit from it.
9. You may have other respiratory problems and need clean air.
10. Your next door neighbor is a factory or a major highway.
11. …or you live next to a volcano or forest fire zone.
12. You can keep mold spores off the house if you have a garden.
13. It helps reduce chemical smells.
14. There's always a lot of dust in your home for some reason.
15. It's great for those with weakened immune systems.
16. It's beneficial for people with MCS or Multiple Chemical Sensitivity.
17. Secondhand smoke is present at home and is a problem.
18. People who keep pets around will benefit from it.
19. Molding in water stains happens at home.
20. Frequent movers will find off-putting gas smells.
21. Home renovations can also make the air polluted.
22. Art supplies can harbor carcinogens and toxic smells.
23. Home offices with electronics also need to be purified of air.
24. If you live in a building or complex, things can get smelly due to neighbors.
25. You're in a farm – pesticides can harbor bad effects to your health.
26. You're in a building and downstairs is a business firm.
27. The garage can also harbor dust.
28. You get eye irritations often due to dust.
29. It's great for keeping the fireplace dust away from your furniture.
30. Your home-based job involves the use of tools that can smell bad.
Q: What are the types of purifying machines?
A: The different types of purifying machines according to their filter technology are the following:
1. Activated Carbon – this is the most common type and the oldest of all the types of purifying machines. It has been used since WWI and is excellent for odor reducing, such as for smoke, pet odors, gas and the like.
This purifying machine can remove various pollutants as well as VOCs in cooking and smog. They are also great for those with MCS or multiple chemical sensitivity. The only downside to these purifying machines is that they may not be as good as other filters regarding efficiency, but otherwise, they work well for a simple purifying device. If you get a higher quality model, then you're sure to have a better time with it.
2. HEPA Filter – this can trap particles that are much larger than 0.3 microns, which is to say that they can trap most dust and other airborne pollutants up to 99.97 percent, which is a big deal. The purifying machine can get rid of harmful bacteria, airborne viruses and other harsh chemicals that can't be seen by the naked eye.
If you want sanitary cleaning for your home without much effort, then the purifying machine is a safe choice. The only problem with the purifying machine is that the HEPA filter is costly to replace. However, they can last from 2 to 4 years, so they don't require a lot of replacement – just frequent cleaning to make it work properly. Compared to the carbon filter, the purifying machine doesn't do an excellent job with odors, however.
3. UV – this method is much newer, and it uses UV rays to kill the bacteria. In most purifying machines, they can also be a supplementary type of purifying way that can go along with your HEPA filter machine or with your activated carbon machine. Also, in most cases, the UV method is the last method in the filtering stages of a regular purifying device because of its concentrated finishing touches.
The purifying machine can also clean up ozone and can be great for keeping the harmful bacteria and viruses away from your home and family, but you should use it alongside another filtering system because it may not get into the UV lamp, which is important in preserving the technology and the lifespan of your purifying machine.
4. Ozone – this type of purifying machine uses gas ozone to clean the air. While this is not a very popular type of purifying device, it can work at some point. Their only purpose so far is to keep mold from growing, so they are perhaps suitable for areas with a lot of mold problems. However, they are not very useful for indoor air quality maintenance.
If you want to use an ozone type purifying machine, then you should consider where you want to use it. Also, the ozone concentration for the unit should be enough to clean the mold and other biological stuff that can harm your family. They should not be used too much because they can potentially cause asthma symptoms in people when not handled correctly.
5. Negative Ion – this one is also a newer technology that uses negative ions to clean the air. They are also called ionizers and can also be an added feature to an existing system of purifying the air. These purifying machines tend to make ions work like magnets to keep the dust particles onto a solid surface instead of being stuck in the air, where your nose and lungs can potentially breathe them.
The purifying machine is ideal for those times when there is not too much dust in your home, and when you do have a lot of time cleaning. They only stick the pollutants to walls or windows so you can clean them later, but they don't give you a satisfying job overall, but they are still a great way of cleaning the house from most air pollutants if you use the right method for it.
Q: How often should I clean the air filter?
A: It depends on the type of the filter that you have, so it is vital that you know the kind of filter that your purifying machine has:
| | |
| --- | --- |
| Permanent Type Filter | Replaceable Type Filter |
| When it comes down to a permanent type filter, you can just clean it up every three months or so, but this also depends on the frequency of usage, the amount of pollution at home and the user's manual instructions. | If you have a replaceable type of filter for your purifying machine, you should replace it somewhere between 3 to 6 months depending on the usage, the pollution at home and the instructions by the manufacturer. |
Q: What is the average power consumption of this kind of purifying machine?
A: This kind of appliance consumes relatively low power and consumption, so it does not impact your monthly electric bill, such as with the following:
Average Energy Consumption of Air Purifier

Low speed

Medium speed

High-speed

Kilowatt-hour

Annual cost

2.64 watts

3.96 watts

5.28 watts

$0.15

$3.46 to $6.93
Q: What are the pros and cons of HEPA filters?
A: The HEPA filter is a elatively favorite type of filter because it is very much permanent at most if you just clean it regularly. They also tend to be much more durable and thus cost more but give more efficiency when it comes down to eliminating pollutants in your indoor air. Here are their pros and cons:
Pros or Advantages:
1. Efficient cleaning – they can be easy to clean and can be washable.
2. Keeps your lungs safe – they can filter out particles in the atmosphere of your home.
3. Great for circulated air – they work efficiently unlike other purifying machines.
4. May not need replacement – they can last longer than carbon filters.
Cons or Disadvantages:
1. Not ideal for odors – unlike carbon filters, they won't easily keep bad odors away.
2. They're generally expensive – HEPA filters tend to be costly upfront and for filters.
3. Some are bulky and aren't washable – this is a case to case basis as some models aren't like that.
Q: What are the most common indoor air pollutants?
A: Indoor pollutants can decrease the quality of air at home and can potentially cause allergies and even problems such as respiratory issues, ailments and even death due to the poisoning of some chemicals. Some of the most common pollutants that lurk indoors that may harm your family is the following:
| | | |
| --- | --- | --- |
| Pollutant | Risks | What you can do |
| Carbon monoxide | This is a kind of poison that could potentially be lethal and kill people. In smaller concentrations, you can just get dizzy and get headaches or you may feel tired. However, it should be noted that it is dangerous for longer periods of time. | Carbon monoxide poisoning can be prevented by checking your heating system or HVAC system for leaks and the like. Make sure your appliances are properly vented if they are combustion types. |
| Lead | There are many risks to lead poisonings, such as brain damage and kidney damage. It can also be a threat to your nervous system, red blood cells and the developmental growth of children. | It is important that you keep your children's rooms clean as much as possible. This can help reduce the likelihood of lead poisoning from toys and the like. |
| Secondhand smoke | Secondhand smoke affects anyone, whether you have a smoker in the house or not. This happens especially in a community that is highly polluted. It can cause irritation to your eyes and throat as well as asthma and other respiratory problems. | You can prevent secondhand smoke by being responsible with smokers. Don't allow them to smoke inside the house. |
| Nitrogen oxide | This can be dangerous to your respiratory system can lead to lung injury and can also potentially threaten those with asthma or other respiratory problems. | Appliances that use combustion should have a properly vented setup and should be checked at least once a year for damage. Idling your car in the garage can contribute to nitrogen oxide, so it's best to turn the engine off when it is not in use. |
| Mold | Mold is an asthma trigger as well as a cause of most irritations, headaches and various allergic reactions. | Make sure your humidity levels are just fine and you should consider having a bathroom fan. |
Q: What are the pros and cons of UV filtering?
A: A UV filtering system is a kind of purifying system that is common in most homes and can be a part of a much bigger system. It has the following pros and cons:
Pros

Cons

a. It removes airborne particles.

b. It has the power to remove bad bacteria from the air.

c. It can eliminate even the smallest microorganisms in your indoor setting.

d. They can be super quiet compared to other types of technologies for machines.

a. They can be much more expensive compared to others.

b. They may not be fully available to the market in some stores and countries.

c. Some models need to be replaced with their bulb yearly.

d. It doesn't remove all of the allergens in the air.
Q: What indoor plants can help your purifying machine do its job better?
A: There are many plants that you can put in your home in order to get more benefit from a clean indoor atmosphere quality. Here are some plants that you can place indoors:
a. Peace Lily – this is also known as Spathiphyllum and can be ideal for shady areas at home. They are great for removing most VOCs and they look pretty for those with a white theme. They are fairly easy to care for and can be great for its design. You can just water it once a week and it will grow just fine. However, make sure that it is not ingested by anyone in the house due to its mild toxicity.
b. Red-Edged Dracaena – this one is one of the best plants to have indoors if you want a spikier and taller indoor plant. It can help remove most VOCs like xylene and benzene. It is also mildly toxic when ingested but it is great for keeping indoor atmospheres clean from harsh chemicals. It only requires indirect sunlight and slightly shady areas.
c. Snake Plant – the snake plant is one of the most popular types of indoor plants because of being perennial or blooming all year round. It works best for most toxins in the air like xylene, nitrogen oxide, benzene and formaldehyde. It can be seen in almost all homes around the world, even in tropical countries, due to its ease of care. It is also perfect as a beginner's plant.
d. Devil's Ivy – this is also great at taking out pollutants such as trichloroethylene as well as xylene and can be kept in darker areas of your room. It should have a moisturized soil when you plant it indoors. It is commonly found in the Solomon Islands and is also called the golden pothos or Epipremnum aureum.
e. Florist's Chrysanthemum – this is also called the garden mum and is known to have really cute looking flowers. It is a variation of the daisy and has a pink or carnation-like color and can also help in keeping your home free from toxicity such as ammonia, toluene, and formaldehyde. They are a great addition if you want to add flowers to any room and not just plainly decorate it.
Q: What are the differences between air purifiers and humidifiers?
A: There are specific differences that can be found between air purifiers and humidifiers, such as the following:
| | | |
| --- | --- | --- |
| Criteria | Air Purifier | Humidifier |
| Purpose | They are mostly meant for keeping the indoor air clean from pollutants. | They are mostly used to add humidity to a very dry room or area. |
| Types | There are various types, such as ionizers, UV filters, HEPA filters, ozone, charcoal and the like. | There are also different types, such as evaporative, steam vaporizers and ultrasonic types. |
| Problems encountered | They can suffer from clogging because of an unclean filter or a filter that hasn't been changed in many years. | They can suffer from mold and mineral buildup when they are kept with stagnant water, especially for the evaporative and steam types. |
Q: What defining features make a quality purifying machine?
A: If you are looking for an ideal purifying machine, you should look for these unique features that make the machine stand out from the rest of the competition:
a. The pre-filter should be made of stainless steel material.
b. The water tank can be transparent to let you know the remaining amount of water.
c. The ease of removal of the filter and other components for ease of cleaning.
d. The net outlet should be stainless steel to add more sanitizing power.
e. The flap should be made with quality stainless steel as well for added sanitization.
f. A silver ion fan can add more antibacterial properties to the system.
g. A deodorizing filter that goes along with your main filter can be made to eliminate odors.
h. An eco-mode can help adjust the level of humidity according to the situation in the house.
Q: What illnesses can I catch with air pollution indoors?
A: There are certain illnesses and diseases that can potentially harm you indoors, such as the following:
1. Respiratory diseases – these can potentially happen to those with problems with their lungs and respiratory system due to difficulty in breathing because of pollution. One of the most common ones would be the asthma attack as well as the chronic obstructive pulmonary disease. Lung cancers like mesothelioma and pulmonary cancer can also happen, as well as a reduced lung function. These respiratory and lung diseases can potentially happen to anyone. Some may also have pneumonia.
2. Heart and cardiovascular problems – these can include stroke risk, heart-related diseases and cardiovascular disorders alongside the respiratory problems. Those who are above their 40s are at a greater risk for these kinds of problems so it is important to keep the atmosphere clean indoors if you have older people in the house. If you have a hereditary case of heart problems such as stroke then you should keep your indoor setting clean.
3. Leukemia – this can potentially happen because of benzene, which is a chemical that may be present indoors depending on the chemicals that you have at home. It is a deadly type of cancer that targets a person's white blood cells.
4. Liver cancer – this and other cancer types can manifest in people potentially due to VOCs that can be carcinogenic or cancerous. They can also cause difficulty in breathing among other symptoms.
5. Brain problems – when you get exposed to volatile metals, it can potentially poison your brain and can lead to neurological and developmental problems in kids, which can be seen in certain disorders that are related to human behavior.
Q: What are the pros and cons of carbon filters?
A: A carbon filter type of purifying machine is one of the most common types of filters out there, and are the best for odor removal. Here are the pros and cons of carbon filters:
Pros

Cons

a. It is great for adding filtration at home against chemicals that are harsh for people and pets.

b. It is great for its ease of maintenance as they are easy to replace due to the cheap cost of the filter.

c. It can eliminate nearly all types of odors, which is something that the HEPA filter and other filters cannot do.

a. They tend to be less durable than other types of filtering systems out there.

b. Filtration is not as good as other types of filters out there.
Q: What are the pros and cons of ionizers?
A: The ionizer is one of the types of purifying machines and can have the following pros and cons:
Pros

Cons

a. They tend to be cheaper compared to other types of purifying machines out there.

b. There are no filters for you to clean and to replace.

c. Most of them tend to have a smaller size so they can be very easy to operate and used in small rooms. They can be portable as well.

a. They are more suited for smaller particles and not for large household dust.

b. The ionizer can potentially produce some amount of ozone, which can harm the environment and your lungs.
Q: Aside from the purifying machine, how else do I improve indoor air quality?
A: There are many ways for you to improve the atmospheric conditions in your home, such as the following tips:
1. Try mopping your floor right after vacuuming it. Mopping your floor is an important step because vacuums don't always clean everything that much. Make sure that your home is clean enough so that allergies won't form easily.
2. Consider adding floor mats to all door entryways. These can help guests keep away the dust in your home. If you came from the outside world, you will just keep it away from the flooring by stepping your feet onto it to remove the dust, dirt, and mud.
3. Consider adding a humidifier or a dehumidifier to adjust the humidity of your home. This kind of device can help stabilize the humidity, which can improve the quality of your home conditions or indoor space when it comes down to allergy problems.
4. Keep the smokers outside of the house. Secondhand smoke is a primary form of pollutant indoors so it should be kept outside to avoid causing allergies and respiratory problems to people. This is common sense for most people, but others aren't really doing it.
5. You can test your home for radon leakage. Radon poisoning can potentially happen and you may not know it – only experts can potentially know by testing if your home or vicinity has some form of radon leakage, which can be fatal and can cause death if it is not controlled.
Q: What commonly causes indoor air pollution?
A: Aside from specific chemicals, here are the common causes of indoor pollution:
1. Ozone – this can come from indoor ionizers as well as UV light, so you should take extra caution when you try cleaning products, terpene extracts and even ionizers and certain types of purifying machines.
2. Asbestos – this can be found in older homes and buildings because of their durability. They tend to cause pollution in the air and can cause mesothelioma or even lung cancer.
3. Carbon monoxide – this is commonly found in furnaces and HVAC systems, so make sure you test it carefully and have a professional inspector to take care of it. Poisoning can happen so it is important that your home is free from such a toxic gas.
4. Mold – this can potentially cause respiratory problems as well as mild allergies. Mold can go alongside pollen and dust that can potentially trigger allergy attacks on people. Mold happens when there is too much humidity at home.
5. VOCs – volatile organic compounds can be found on most office equipment as well as paints and coloring products. They can cause dizziness as well as headaches because of their bad smell.
6. Smoke – this can be in the form of cooking smoke, secondhand smoke or even fireplace smoke, so make sure you minimize the smoke around your house by adding ventilation to your home setting.
7. Radon – this can be found on some old buildings and homes and they can only be checked by professionals if you think there is radon poisoning in your area.
Q: Do AC units purify the air?
A: An AC unit can potentially have a purifying mechanism if you find that it has an air filter. If you want a 2-in-1 mechanism for cooling your home as well as purifying the air, it is therefore important to invest in an AC unit that can help purify the air while keeping your home safe from pollutants indoors.
Q: How does the purifying machine compare to vaporizers and humidifiers?
A: These three units or machines can differ from each other with the following criteria:
| | | | |
| --- | --- | --- | --- |
| Criteria | Air Purifier | Humidifier | Vaporizer |
| Purpose | For purifying the indoor air in your house or office | For adding humidity or lessening humidity at home or in your office | For releasing hot steam for respiratory problems |
| Technology used | Uses filters, some also use UV technology and ionizing function | Some use steam, ultrasonic waves or blowing technology | Most use steam technology |
| Problems encountered | Unclean filters may not work properly | Stagnant water may form mold at home | Can cause house fires because of its heating property/mechanism |
Q: Which is better for allergies: an air purifier or a humidifier?
A: Generally, for allergies, you can use both of these appliances or machines but it is better to get a humidifier first because:
1. You need to keep the humidity just right, to about less than 50% because most allergic reactions come from humidity changes in the atmosphere.
2. Dust mites and mold can have fewer chances of surviving if you set the humidity just right.
Q: How do I know that I have nasal allergies?
A: Allergic rhinitis or nasal allergies are some of the most common things that can happen if you have pollutants indoors. Allergies can have the following symptoms:
1. You tend to have a stuffy or a runny nose, and it's not a cold.
2. You start to get watery eyes because of some pressure on your sinus area.
3. You constantly sneeze for no reason whatsoever, or due to dirt.
4. Gooey stuff drip from your nose and you know you don't have a cold.
Q: How do I keep pet allergies at bay?
A: To keep your area pet-friendly and allergy-friendly at the same time, here are some things you can do to help out:
a. Use a purifying machine to clear out pollutants.
b. Limit the places where pets go into the house.
c. Consider cleaning your rooms much more frequently.
d. Be hygienic by washing your hands often.
e. Get medication for allergies or allergy shots if it gets worse.
There are many you can choose from out there, but we think the Alen Breathesmart is probably the best air purifier for most people, with its high CADR, WhisperMax technology, and unlimited lifetime warranty.
Other models we also reviewed include Edenpure air purifier, Vitaire air purifier, Whispure air purifier and more.
Jen Miller is a former electrical engineer and product specialist with more than 20 years of product design and testing experience. She has designed more than 200 products for Fortune 500 companies, in fields ranging from home appliances to sports gear and outdoor equipment. She founded Jen Reviews to share her knowledge and critical eye for what makes consumers tick, and adopts a strict no-BS approach to help the reader filter through the maze of products and marketing hype out there.  She writes regularly and has been featured on Forbes, Fast Company, The Muse, The Huffington Post, Tiny Buddha and MindBodyGreen.