There is a saying that goes, "I'd rather have stamps on my passport than hundreds of millions in my bank account." Traveling and sightseeing are somewhat therapeutic and can relieve you of your stress, because it makes you happy. Happiness is synonymous to the country and people of the Philippines as it may seem. Like in any other country that you'll visit there will always be great things to do that will make your trip worthwhile. It is the same in the Philippines and apparently, there is something about the Philippines that makes people happy. Whether they are locals or foreigners the fun things to do in this country will leave you smiling all the way back to your home or home country. And so for your benefit, let us find out the 100 best things to do when you visit this country and perhaps understand the source of their contentment.
1.) Boracay
Hands down this is the best place to start your vacation getaway when you visit the Philippines. Boracay beach is world renown and it has similar amenities that every world class beach resort has such as jet skiing, paddle boarding, snorkeling, beach volleyball, bar hopping (open air) with endless partying from dusk 'till dawn, hotel accommodation, kitesurfing, banana boat rides and more! It is highly recommended that you stay in Boracay for at least a week before going on other places to up the ante of your trip.
Here's a complete guide on how to get to Boracay.
2.) Philippine Hot Air Balloon Fiesta
Okay, now that you've had your long week of rest and relaxation at Boracay beach resort, it's time to try out other exciting stuff, and the next best thing to do while in the Philippines is to ride one of those magnificent hot air balloons in the Philippine Hot Air Balloon Fiesta at Clark, Pampanga! A ride in a hot air balloon cost around $350 which will take you on a slow joyride 1,000 feet up in the air for up to 45 minutes. You've pampered your body enough on the beach already, so it's time to let your eyes feast on the scenery; and what better way to do it than in a hot air balloon ride?
Find out how to get to Clark, Pampanga here and learn about how to ride a hot air balloon here.
3.) Rizal Boulevard, Dumaguete
Hang out along the coast of Dumaguete City in Rizal Boulevard, have a few beers, eat great food, learn the Visayan dialect and make new friends. You will find that the Dumagueteños are very warm and friendly people, in fact, you will probably see dozens of foreigners hanging out in this area too; and that's because it has a very relaxing atmosphere. You'll feel right at home when you go there!
4.) Have fun doing some Charity work with Gawad Kalinga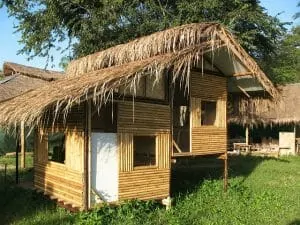 Do you want to explore the Philippines in an unconventional way and feel good about it? Well, participate in Gawad Kalinga's community building activities and help homeless families get a new home using your own hands to build them! When you go back home, you'll have a great story to tell your family and friends, and they'll absolutely adore you for it. Find out more about this exciting opportunity at Gawad Kalinga official website.
5.) Anawangin Cove, Zambales
Okay, so you've been to a few very nice places in your vacation in the Philippines, but there is more to see and do here so don't be looking for the airport yet. Most people will feel homesick when they're away from their natural habitat, but if you'll go to the Philippines, it makes your mind and body adapt to its enchanting environment so easily that it feels like you never left home at all! In order to make my point clear, you should visit Anawangin Cove in Zambeles next. This place is so beautiful that many people claim it has therapeutic effects for certain health conditions such as fatigue, anxiety and depression.
Before you go there though, I need to give you a piece of advice – unplug from everything and just be one with nature! I swear Anawangin Cove will instantly give you the perfect peace of mind that you have been searching for for probably a long time. The beach, the woodlands, the hills and the atmosphere in general is as if have been perfectly setup to take away all your stress. Follow these directions in order to get to Anawangin Cove.
6.) Time for some Street Shopping in Divisoria, Manila
Finding Zen and peace in the Philippines is relatively easy, because there are hundreds of places that offer serenity to calm your mind. But finding a place where you can bargain for goods and memorabilia, there's only one place in the country where you can find it – the Divisoria street shops. Forget about overprized and overrated products that cost a fortune! In Divisoria you will feel like a millionaire as you walk down the streets where small shops and stalls offer you cheap merchandise. You will also get the chance to practice your hustling or bargaining abilities and you'll be surprised how good you are at it.
You'll go back to your hotel or transient apartment with three to four times as much grocery items compared to going to regular shopping malls! Divisoria is definitely the place to go to buy useful merchandise. Look for directions here if you want to visit this place.
7.) Watch or Bet in Cockfighting in New Bauang Coliseum, La Union
Another fun thing to do when you go to the Philippines is attend a cockfighting event. I hope you won't feel bad about it though, I mean, you do love fried chicken, right? Well, like it or not we do kill animals for food and sometimes for sport, so might as well enjoy cockfighting and not be too sensitive about it. But if you're really an animal lover, then you should skip this trip advice as it may not be good for you. Aside from being a spectator you can also bet on the roosters fighting and if your rooster wins, then you get 5 – 10 times the amount you've bet. You'll have lots of fun when you attend a cockfight like those held in New Bauang Coliseum in San Fernando, La Union. You might want to hire a tour guide to help you in betting in these cockfights, so you'll get acquainted with the sport much better. Here are step-by-step instructions on how to get to La Union.
8.) Taste the Amazing Delicacy of the Cagayanons, "Sinuglaw" in Cagayan de Oro City
Sinuglaw is a very special delicacy not just in Cagayan de Oro City, but the majority of Mindanao (the second largest island in the Philippine archipelago). It is a combination of grilled pork belly and fish ceviche mixed with other herbs and spices that highly stimulates the taste buds. You can get a large bowl of Sinuglaw for only $23 or less and it makes at least 4 servings. It can be eaten as a viand or just an appetizer. It is recommended that you eat it with rice and other meals to make your trip to Cagayan de Oro City complete. You can buy Sinuglaw here.
9.) Siargao, Surigao del Norte
From Cagayan de Oro City you travel 310 kilometers to Siargao, Surigao del Norte and go surfing as well as island hopping. You will enjoy your second "Boracay" escapade here, except with one difference – you don't surf in Boracay but you can in Cloud 9 resort, Surigao. You also have the chance to go island hopping for days and learn how to live the islander life. Enjoy the local food and get to meet very friendly locals, breathe in the peaceful atmosphere and take lots of pictures for remembrance. Staying here between 3 days to a week is highly recommended, but don't let me hold you back for any reason whatsoever! By all means, please stay for as long as you like. How to get to Surigao via bus.
10.) Attend a Barangay or a City Fiesta
In order to understand why Filipinos love to have fun (almost all the time), you have to be like them and you do this by attending a fiesta or feast. A fiesta is usually dedicated to the patron saint of the barangay (the smallest administrative division in the Philippines) and more accurately you don't just attend a fiesta, you get invited to one. How to get invited? Well, you just ask! Find a Filipino local, make friends with them and ask them when will the next fiesta be held and whether or not you could go to their house and celebrate with them.
This much I can assure you: no Filipino will reject a foreigner who wants to attend a fiesta, because it is a great honor to have a foreign guest who wants to learn about Filipino tradition and culture. In fact, you have just amplified the fun in their fiesta celebration by merely asking to be invited in it. You can expect a lot of food, booze, singing in a karaoke or videoke, conversations, socializing, dancing, local parades and other fun activities. Both your stomach and your soul will be full afterwards.
By the way, you don't spend anything on a fiesta, because everything is free and any city or barangay in the country has at least one fiesta per year, so there's no need to worry on how to find one.
11.) Become a Local Basketball Superstar!
Okay, if you can play basketball and you're at least 5 feet 7 inches tall, then the Filipinos will definitely want you in one of their local basketball games! It's even better if you're over 6 feet tall and are good in the game. In almost every corner in the Philippines you see people playing basketball and it is common to see local basketball leagues competing against one another. If you want to get the "Michael Jordan" treatment, then join their basketball league and you'll see that you will become a star athlete even just for a few weeks or months.
Most leagues are restricted to getting local players only, but there's no reason not to make you a player. The Filipinos are not that strict to a foreigner who wants to have fun with them, you know. Also, there's no specific place to go in order to join a Filipino basketball league, so just ask around.
12.) Attend the UP Lantern Parade
Once every year the University of the Philippines celebrates its infamous Lantern Parade and it is a sight to see indeed! It is held every December and they make dozens and dozens of colorful lantern designs and cleverly put mesmerizing lights in them that never fails to dazzle the crowd every time. If you're also a dog lover, then you'll enjoy it even more because the Friends of Campus Animals organization would walk their pooches around the Academic Oval to persuade the University Administration to lift the ban on dogs on campus.
If you want to attend the UP Lantern Parade, then just follow these directions and be there during mid-December of any year, because that's when they celebrate it.
13.) Sabtang, Batanes
The next recommended destination is one rich with legacy. Sabtang Island, Batanes is located in the southern tip of the greater Batanes Island and is halfway to Taiwan. The island is famous for the reinforced stone houses in Savidug village which are now mostly abandoned and have been preserved for tourists to see. The reason why the locals built their houses this way is because of the constant bombardment of storms on them. About 70% of typhoons from the Pacific Ocean passes through this point in the Philippines and building wooded houses just won't do. How to go to Sabtang, Batanes.
14.) San Benito Farm, Batangas
While there are plenty of beautiful beaches in the Philippines, that is not all where its beauty can be found. If you're seeking for an alternative, then try visiting Barangay Tipakan , Lipa City in the province of Batangas and you will find the enhanced beauty of Nature with man-made structures over it. I'm talking about the Paradise-like place called, San Benito Farm which is breathtaking! It has endless pools of turquoise waters, amazing gardens that inspires your imagination, tropical trees and vegetation, mowed lawn that looks like a golf course and beautiful villas where you can stay as a guest.
15.) Try the Trapeze at Bonifacio Global City, Taguig
Have you ever wondered how far you can push your physical body? Well, why not try the Trapeze craze at Bonifacio Global City, Taguig and find out! You may have tried jumping 9 – 15 feet high into the air on a trampoline, but the trapeze is a completely different kind of fun if you try it. Normally only circus performers would do the trapeze stunts and you know how crazy it can get that at times it leaves you gasping for air at the edge of your seat as you watch. Now you can do it too! Book a class now at this page and this is how you get to BCG.
16.) Free Diving at Apo Island, Mindoro
You have been to many beaches and coves during your visit to the Philippines and now it's time to go down into the waters. One of Mindoro's tiny islands, Apo Island, has a long reef surrounding it which is great for free diving or snorkeling. Take a dive and behold the beauty of vast sea life as it unfolds right before your eyes the moment you dive into the crystal clear blue waters of Mamsa Point. Cherish this breathtaking experience forever as you take pictures and selfies, then put them in your scrapbook or social media accounts and share it with friends. You get to Apo Reef by land, air or sea via these routes.
17.) Play Casino Games at Resorts World, Manila
Time to put on your favorite Tuxedo, groom yourself well and head for the nearest casino in town! The Resorts World Hotel, Restaurant and Casino in Manila is the newest destination for those who wants to go out more at night. So, how about you drink some booze and win a couple of thousand dollars from your bets, huh? Try the poker table, roulette or slot machines and enjoy your night at Resorts World. You can also join the Genting Club to become an exclusive member there. Take this route to get to Resorts World or you can just take a taxi cab.
18.) Try the Bulalo Delicacy in Tagaytay
A bulalo recipe is a beef soup comprised of shank with bone marrow still inside the bone. It tastes really good if you eat it on a cold or rainy day and Tagaytay is where you'll find it! The bulalo has gained so much notoriety around the country that it has been considered among the favorite meals served in many restaurants and fast food chains. When you go sightseeing in Tagaytay, don't forget to stop by in one of their bulalo houses along the highway.
Commute riding jeepneys, buses and vans to reach Tagaytay.
19.) Angeles City Flying Club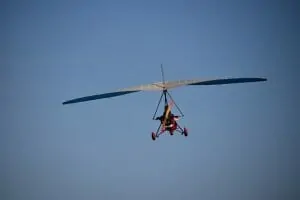 From Tagaytay you head north to Magalang, Pampanga and fly the ultralight airplanes of the Angeles City Flying Club. Take to the skies and fly a couple of hundred feet into the air for a change! The cost to fly in one of these things for 30 minutes of fun? Only $50 and about $15 a night stay at their apartments while you take an aviation course for a few weeks. These ultralight planes are basically gliders and if the engine fails, the plane will just glide slowly until you land.
Follow these directions in order to go to Angeles City.
20.) Biringan City, Samar
The Philippines has a long history of fairies, monsters and enchanted beings which they call, "engkantos" and it would be nice to include this in your adventure. Well, there might be a place where you can find thousands of them and it is located in the island of Samar in a city called, "Biringan" which literally translates to "the place where to find the lost." Spice up your adventure with a touch of the mysterious and the unknown and check out this invisible city where the only way to see it is if the city itself wants you to see it!
But a word of caution to this folklore, many people have gone missing and were never found and the people of Samar blames it all on this enigmatic Biringan City. Hundreds of tons of goods and supplies were purchased and paid in full from the capital city of Manila by persons from Biringan, but when they ship the items to the island they found out that the consignee has been dead for several years! Then by some inexplicable means when Customs orders the ship to return to the port of Manila to return the items to the suppliers, they disappear from the cargo hold at about 10 kilometers from the shores of Samar just when the ship leaves port.
The people of the island will rarely even say its name out loud out of fear for their lives! Even a Japanese mining company got so spooked and suffered severe losses in their investments to mine the area near the purported city went back home in a matter of weeks since they got there! It's okay to be a little curious but exercise caution at all times and if you feel like it's time to leave, then leave without hesitation.
Directions on how to travel to Samar island from Manila.
21.) Visit Minalungao National Park in Gen. Tinio, Nueva Ecija
If you survived your trip to Samar and did not encounter any engkantos or see the mythical city of Biringan, then you're in good luck, because the next place you need to visit has none of the urban legends, but only tranquility and it cost almost nothing to go there. I'm referring to the Minalungao National Park and it's amazing blue-green river! You can swim, dive from the limestone cliffs, ride a zip line like Superman and go water rafting in a bamboo makeshift raft. By the way, only the rafting and zip line are what's paid anything else is for free.
Follow these directions to go to Gen. Tinio, Nueva Ecija.
22.) Get Up Close and Personal with the Whale Sharks in Oslob, Cebu
How about swimming with the giants for a change? The gentle giants to be precise. These are the whale sharks that visit the cool waters of Oslob, Cebu to feed on planktons. From a zoologist viewpoint, it is not good to interrupt them while they're feeding, but at least the resort understands this fact and will only let a handful of visitors at a time near them, otherwise they'll be frightened by humans flocking on them. Whale sharks are one of the most beautiful creatures of the sea and you'll definitely enjoy watching them in their natural environment.
Here are the directions to visit Oslob, Cebu if you want to watch the whale sharks.
23.) Go Paddle Boarding or Kayaking in Port Barton, Palawan
You may be wondering why you are often advised to visit the beaches of the Philippines, well, that's because this country has the fifth longest shorelines in the world and it has a lot of beautiful beaches that can match that of the Maldives and the other islands in the Caribbean. Having said that, your next destination should be Port Barton, Palawan where you can just enjoy swimming the seemingly endless crystal clear waters or go kayaking or paddle boarding. It will take your stress away!
Here's how to go to Port barton.
24.) Go see the Best Contemporary Art Galleries in Manila
Travel back to Manila once you're satisfied with the beauty of Port Barton and then, lavish at the best local art galleries that the Filipinos have to offer. Your first stop should be Mo Space. They showcase various experimental shows every month and is a good place to enjoy artworks of innovative contemporary artists. Then visit Tin-Aw Art Gallery in Makati to see the works of Alfredo Esquillo, Joy Mallari, and Mark Justiniani. Visit also Green Papaya Art Projects, Altro Mondo, 1335 Mabini and a few others.
Just take a cab and tell the driver to take you to these places.
25.) Learn about the Mystic Healers in Siquijor
Let us take a mystical detour once more, except this time we won't be looking for engkantos or mythical cities, but real people who are called, "the mystical healers of Siquijor." They are what westerners call, "quack doctors" or faith healers, but don't brush them off just like that, because they can truly heal people whom doctors have given up on. There are stories of people who have been cursed by their hated rivals or enemies who has swollen eyes or feet and no medicine could cure it. They go to the mystic healer and they get healed in a matter of days.
While you may not have any known diseases or are not cursed (God forbid), you can go see how they perform their healing methods or even sit down and chat with them for a while and find out how and why they do what they do. It could be a nice article in your memoir or your book if you ever plan to become a novelist.
Take a plane from Manila to Siquijor if you want to meet with these mystic healers.
26.) Eat All you Can in Manila
In case you're famish and you feel the need to gulp down chunks of food or you just want to enjoy the variety of Filipino dishes, then you should eat at some of the local restaurants in Manila that offers an "eat-all-you-can" service. All the meals you can eat for just under $7! You can eat breakfast, lunch or dinner and they'll serve you mouth-watering delicacies. Among the places you can visit include Finio Restaurant in Quezon City, GPoint Smorgasbord and Bar at Manila, Tramway in Quezon City, Cabalen also in Quezon City and dozens more!
27.) Travel the Islands of the Philippines via RoRo
Your next destination is most of the 3 main island groups of the entire Philippines! Namely Luzon, Visayas and Mindanao. How to travel to all of them? It's simple. You use the RoRo service or the Roll-on Roll-off ferries on every island you travel to. You can just rent a vehicle or buy a cheap used car, bring your friends along and a GPS device. Enjoy your road trip!
28.) Go Racing at the Batangas Racing Circuit
This next trip you'll take is not for the faint of heart, because it is an adrenaline pumping ride through the Batangas Racing Circuit! Pay $50 and race all day just remember to bring your own car or if you could purchase a used car, then pimp it up in one of those aftermarket modification garages to increase the horsepower of the car. Whether you're a newbie or a pro the Batangas Racing Circuit is a good place to have fun.
29.) Go see the Bantay Bell Tower in Ilocos Sur
Visit the 426-year old Bantay Bell Tower in Ilocos Sur and see the grandeur of European architecture which has survived the ravages of time! The Saint Augustine Parish Church (a.k.a. Bantay Church) houses the miraculous image of Virgin Mary as Our Lady of Charity, crowned as the patroness of Ilocandia on January 12, 1956. Just a few meters from it stands the magnificent bell tower which is ripe for pictures and selfies.
Here's how you can get to Bantay, Ilocos Sur.
30.) Find Ghosts in the Diplomat Hotel in Baguio City
It is said that the Diplomat Hotel in Baguio City is haunted by wandering spirits of the deceased. The hotel was once a vacation house of Dominican friars from the US in 1911, then in WWII it became a Japanese garrison and it was said that they committed heinous crimes while they stayed there. It is believed that the spirits haunting this place are those who died under the Japanese occupation. In 1973 Antonio Agapito acquired ownership of the property and remodeled it to a 33-bedroom hotel. The hotel had been closed since his death in 1987 to this day. Tip: bring your paranormal equipment to record strange occurrences and other phenomenon.
You can take a bus or hire an Uber car to take you to Baguio City.
31.) Visit the Del Monte Pineapple Plantation in Bukidnon
Your next destination should be the Del Monte Pineapple Plantation! It is a 23,000 hectare that exclusively grows the pineapple fruit for Del Monte Foods, Inc. which is a major distributor of canned fruit products in the world. If you'll visit the Tourism Department page there is a Bukidnon Tour package that includes a visit here. The pineapple fruit itself is very delicious, especially if it is freshly picked and it has detoxifying properties which is good for your body.
Here are instructions on how to get a chance to visit Camp Phillips Pineapple Plantation.
32.) Eat some of the Delicious yet Affordable Street Foods in Manila
The Filipinos are very innovative people even in their food preferences. They are able to take the intestines of the pigs and chickens and turn them into delicious meals and you'd never know that you're eating intestines. The "isaw" (chicken intestines) and the "chorizo" (pork intestines) are among the favorite delicacies of the locals. Don't worry because they cleaned them off of their contents and replaced them with ground meat before they sell them as street foods. Check out these nice places to go eat street foods in Manila.
There's no specific route to take to eat street foods as they are available almost anywhere, so just take a taxi or an Uber car and ask the driver to take you there.
33.) Sing your Heart Out at a Videoke Bar in SM Mall of Asia
The largest gathering place in all of Asia is the SM Mall of Asia and what better to do there than to sing your favorite songs with friends! Most Filipinos, although not all are gifted with a beautiful voice, are very confident to sing nevertheless. Why? Because it makes them happy and this has actually been scientifically proven too! So try to blend in and be one of them, you'll never know that you might have a talent for singing.
34.) Watch a Block Buster Movie in IMAX SM Mall of Asia
You may also want to try watching an intense filled movie with awesome visuals at the premiere IMAX Theater that's also located in SM Mall of Asia. Immerse into the 3D viewing pleasure and cheer and relate to the characters with the best visuals and sounds that only an IMAX movie theater can offer. Bring your friends along when you go watch a movie there!
35.) Stay at the Picasso Boutique Serviced Residences in Makati
Have you ever wanted to stay in a hotel with more class than the usual? Well, say no more because the Picasso Boutique Serviced Residences in Makati is just the place for you! The hotel is littered with pieces of artworks almost everywhere and no matter where you'll look; you'll be able to appreciate art always.
This is how you go to the hotel from the airport.
36.) Go White Water Rafting on Cagayan River
Had enough yet? Hold on to your seats 'cause the fun is just beginning! Your next destination will take you back to Cagayan de Oro City and this time to the CDO River for some white water rafting adventure. There are also other attractions to do besides white water rafting, so bring your family and friends along.
It is easy to Cagayan de Oro City from Manila.
37.) Dive in the Sacred Bababu Lake in Dinagat Island, Surigao
By now you must be stressed out and feeling fatigued after your adventures in the Philippines, so the next best destination is to go to Lake Bababu. It is said that this lake is sacred, because it has healing powers. Whether true or not it's worth to take a dip in the water and relax for a week there.
38.) Try Spelunking the Cantabon Cave in Siquijor
From Dinagat Island, Surigao travel back to Siquijor for some spelunking escapade! Check out this amazing architechture by Mother Nature that took millions of years to form. You will not be disappointed that's guaranteed and if you'll emerge from the cave, you will also enjoy the scenic paradise view of the island.
Take a ferry from Dinagat Island to Siquijor.
39.) Go Biking from Manila to Baguio
Wanna try an adventure that's mixed with endurance training? Well, it's not exactly a race, but it is a 247-kilometer uphill climb on a mountain bike, so it will require some effort from you. Join local groups like The National Bicycle Organization to bike to Baguio.
An example route taken by bikers is like this shown in their blog post here.
40.) Go to Mt. Candalaga in Compostela Valley and Watch the Rafflesia Mira Flower Bloom
This time try to connect with the Earth in your next adventure and visit Mt. Candalaga in Compostela Valley to watch the Rafflesia Mira Flower which is also known as the "corpse flower," because it smells like rotting flesh. It would be good to take some pictures of this flower which can only be found in South East Asia.
This is the route to take if you want to go to Mt. Candalaga, Compostela Valley or just take an airplane.
41.) Visit the Last Spanish Town in Intramuros, Manila
Founded on June 12, 1571 the Intramuros which means, "within the walls" in Spanish is the oldest city established in the Philippines! Now it has become a part of the much larger city of Manila, the Philippine Capital. Much like the city of Vigan in Ilocos Sur, Intramuros still retains the same features of medieval European architecture and is very pleasing for the eyes to see. Take a trip down at Manila Bay and behold the majestic walled city of Intramuros.
42.) Be One with Nature at the Masungi Georeserve at Tanay, Rizal
The Masungi Georeserve is a tropical rainforest that has signs of volcanic and seismic activities probably from tens of millions of years ago. Today it is home to dozens of animal species and is truly a breathtaking scene to see. It cost $28 per person to visit there and you have to book your reservations in advanced or you won't be allowed to enter the area.
This is how to get to the place.
43.) Unleash your Inner Childhood in Enchanted Kingdom, Tagaytay
Your next recommended destination is the world class kiddie theme park called, Enchanted Kingdom! It may not be as grand as a visit to an island paradise or in an eco reserve, but hey! Why not reconnect to your inner childhood for a change, right? Enjoy the rides in Enchanted Kingdom and bring friends with you when you go.
Take this route to get to Enchanted Kingdom.
44.) Visit the Bangui Windmills in Ilocos Norte
Show your support for clean and renewable energy by taking selfies at the Bangui Windmills in Ilocos Norte! Create an awareness by uploading these photos in your blog or social media profiles emphasizing governments the need to convert to green energy in order to protect our planet from pollution. Besides this I'm sure that your selfies will look awesome with the windmills in the background.
Here's how you can visit them.
45.) Watch TV Sitcoms on TV 5 that are Based on Wattpad Stories
A new wave of modern tales told by amateur authors who are merely 14-year old high school students (unbelievable, I know) in a free publishing website called, Wattpad, has been adopted into a TV series in TV5! They're quite entertaining because they are not the usual "teleserye" that Filipinos are accustomed to; some of them are upbeat and are sometimes even based on real life experiences of the author or someone they knew. Grab your pop corns and soda and invite a local to have them translate it for you, or learn the language for yourself.
46.) Cruise the Patapat Viaduct in Pagudpud with your Big Bike Motorcycle
If you love cruising the countryside, then a ride in a big bike motorcycle is the best way to appreciate the scenic views on the Patapat Viaduct. The viaduct stretches for kilometers along the shorelines of Ilocos Norte facing the Pacific Ocean. Cool breeze to match the amazing spectacle of endless oceans and lush green hills.
Take this route to get to Patapat Viaduct from Manila.
47.) Try Rock Climbing in Biri Island, Northern Samar
From Ilocos Norte you travel south to the island of Samar and visit its islet, Biri. Biri island has some excellent geographical features that is good for rock climbing. So pack your gear and conquer the top of those cliffs and take selfies and other photos for your photo collage on Facebook or Instagram.
Take a passenger jet to travel to Samar and then take a small boat to get to Biri Island.
48.) Play Traditional Filipino Games that are Olympic-Worthy
The top 3 traditional Filipino games that I know of that I'm sure are worthy to be played in the Olympics include Bati Cobra (strike the cobra), Agawan Base (stealing each other's bases) and Calahoyo (hole in). The bati cobra is a cross between baseball and cricket, except the players use sticks. Agawan base is like soccer but the players don't use a ball to score, and Calahoyo is played using 2 stones – one big and one small. The stones have to be shaped like a disc, because this game requires the player to master the accuracy of hitting the small stone with the big one in a specific area.
Here is a list of Filipino traditional games that you might like.
49.) Visit Zamboanga City's Pink Beach in Sta. Cruz Island
Perhaps you've had your fill playing traditional Filipino games, so now let's travel down south to Zamboanga City and visit its tiny yet beautiful island, Santa Cruz. Santa Cruz Island is unique because it features a rare pink sand as oppose to black, gray and white sand beaches that are found occasionally in tropical places. There are nurse sharks here too if you're keen on spotting aquatic life.
50.) Check out the Exotic Animals in Calauit Safari Park in Busuanga, Palawan
From Zamboanga City you go to Calauit Safari Park in Busuanga, Palawan and get a taste of Africa. Animals like giraffes, zebras, and antelopes, as well as local fauna that all roam freely in a game reserve and you can watch them in their natural environment undisturbed.
Take a plane to Palawan from Zamboanga City in order to get to the Park.
51.) Watch a Few Sunsets at Corong-Corong, El Nido, Palawan
Since you're already in the Palawan, why not stay at the Corong-Corong beach resort for a few days and be inspired to write poems and music with every sunset there? The coconut trees, the rocky mountains, vegetation and the sea makes this place so alluring that lots of people come here to get some peace and quiet. You should too!
How to get to Corong Corong Beach.
52.) Go Skydiving in Bantayan Island
From El Nido you travel to Cebu and onto a small island on its northern tip called, Bantayan Island and go skydiving. Enjoy jumping out of a light aircraft from 2,000 feet up in the air and parachute your way down to the ground. The island also has a white sand beach all over, so you may want to have a second option to take a swim there after your skydiving escapade.
53.) Travel by Scooter to Sagada, Cordillera Province
You can buy or rent a scooter that's very fuel efficient and take a road trip to Sagada. Sagada is a small municipality in Cordillera Province where the famous hanging coffins are, but aside from them you can also view the endless rice terraces as you travel along the national road.
54.) Go see the Indigenous Water Buffalos (Carabaos) in Carabao Island San Jose, Romblon
There is an island in Romblon where indigenous water buffalos or otherwise known as the "carabaos" in local tongue live in their natural environment. It is said that the animals have been around since before people colonized the island. Visit the island and take pictures and you'll feel like a biologist or those guys that take pictures for National Geographic or something.
This is the way to Carabao Island in Romblon.
55.) Swim with Stingless Jellyfish at Sohoton, Surigao del Norte
From Romblon you travel down south to Surigao and go to an island called Sohoton to swim with the stingless jellyfish there. This is a great experience in encountering aquatic life and take pictures of them for your virtual scrapbook. You can then brag about it to your family and friends when you go back to your home country.
This route will take you to Sohoton Island.
56.) Pick some Oranges in Sagada, Cordillera Province
There is an orange farm in Sagada. You know, the place where you've previously been to earlier? Yes, and you can pick oranges and sample a few. The entrance fee is very cheap only 50 pesos or just over a dollar and they charge you $1.25 per kilo of oranges you've collected. The trip is totally worth it!
Here's how you can get to the Orange Picking Farm at Sagada.
57.) Watch the Fireflies in Loboc River, Bohol
Loboc River is world famous because of its pristine blue-green waters; however, there's even something magical there when you bask in the river at night. I'm talking about the alluring fireflies that make trees light up as if it was Christmas! Be captivated by these amazing creatures and experience something mystical like only Mother Nature can deliver.
Take a plane to go to Loboc River, Bohol.
58.) Release Baby Turtles to the Sea at Montemar Beach Club in Bataan
Here's another endearing experience! Instead of just going to the beach, why not help baby turtles go swim to their environment for the first time? These lovely little bundles of joy will absolutely captivate your heart. Just visit the Montemar Beach Club in Bataan to be able to do this. Enjoy!
59.) Visit the Abandoned Nuclear Power Plant in Bataan
Do you want to go to a place where they smash the nucleus of atoms? Well, once upon a time they did, but the Bataan Nuclear Power Plant has been closed off since 1986 even though the power plant's status is complete and ready for launch. Today they only give tours to the power plant and you could see how they manage the nuclear reactors, cooling systems, electric generators and more, except there are no nukes in the place.
You can use the same route to go to Bataan from Manila from the post above, or if you still happen to be in Bataan, then just take a jeepney or taxi to go to the nuclear power plant.
60.) Take Horseback Riding Lessons at El Kabayo in Subic
In case you haven't tried horseback riding before or you want a refresher course of it, then visit Subic Bay and sign up for a horseback riding course at the El Kabayo Stables. But the services they offer is not just for horse activities, they also have educational programs, photoshoots, weddings, team building and other group events. You can visit their web portal to find out more.
61.) Do Street Sports Betting with Local Kababayans
There are dozens of sports betting or just regular gambling all over the Philippines and you can try your lucky hand if you would dare! There are card games, mahjong, domino, chess, jueteng and others. Usually bets start at 5 pesos and no maximum to how much you want to bet. If you get luck, you could bring home 20,000 pesos ($408.16) or more. Good luck! Just ask around on how you can join this type of gambling.
62.) Join a Beer Drinking Contest with your Barkadas
Filipinos have a tradition about drinking beer or wine while socializing, except they tend to go to the extreme when drinking. Unlike westerners where you dress up to a party and drink and socialize, in the Philippines you strip down to just your shorts and undershirt and drink and talk from dusk 'till dawn. Get ready for a skull-splitting hangover if you decide to drink with your local barkadas "casual friends." There are no specific instructions in this social drinking session and so you just ask around.
63.) Listen to Angelic Voices with the Mandaue Children's Choir at the Folk Arts Theater in Cultural Center of the Philippines, Manila
Time to treat yourself with a relaxing mood some of live music performed by little children with angelic voices. Simply book a ticket in advanced for a musical event at the Cultural Center of the Philippines, and then go there at the designated time to attend the show. You will be entertained by how good these kids can sing.
You can drive or commute to the Cultural Center of the Philippines.
64.) Ask a Maninguete to Teach you how to Climb a Coconut Tree
A maninguete is a visayan term for someone who climbs coconut trees for a living. They also sell beer made from coconut juice called, "tuba," which can also be made into vinegar. If you want to make your trip to the Philippines more challenging, then ask a maninguete to teach you how to climb a coconut tree like they do and get some coconuts as well as tuba. You need to go to the Visayas region if you want to do this as most maninguetes belong there.
You can start looking for manenguetes in Dumaguete.
65.) Drive a Jeepney for a Day in Metro Manila
By now going to the beach has become too mainstream for you, so let's try something new. Become a jeepney driver for one day in Manila! Sounds interesting, right? Well, aside from the traffic and warm weather it should be enjoyable. You may want to talk a a jeepney operator to allow you to drive their jeepney for a day experience.
66.) Selfie Challenge: Take a Selfie on each Island at Hundred Islands National Park Alaminos, Pangasinan
Your next adventure will take you on the farthest reaches of Luzon in a place called Alaminos, Pangasinan where you will find the Hundred Islands or more precisely 124 tiny islands scattered just a few kilometers from its shores. It's going to be absolutely amazing to step on every island you can find, but even more amazing is if you took a selfie every time you land on one! So, I'm just throwing it out there.
How to plan your trip to the Hundred Islands (routes included).
67.) See Catholic Pilgrims go on a Pilgrimage in Antipolo
With 74,211,896 followers of the Roman Catholic Church, or 80.6% of the Philippine population, it is not unusual to see devotees to attend religious festivals en masse. You can get a closer look at this pilgrimage by attending it yourself or just watch from the sidelines, it's up to you. But it should be good to see how the Filipino culture evolved from this point of view.
Follow this route to go to the Antipolo Church.
68.) Watch the Street Dancing at the Sinulog Festival in Cebu City
This time your next destination should be Cebu City to watch the Sinulog Festival. Like most festivals in the Philippines this one too is rooted in religion as it is a festival dedicated to the baby Jesus or what they call, "Santo Niño." There is a lot of street dancing featuring the various tribal wear of the Filipinos (some are even an exaggeration, but are very nice nevertheless). The festival is best enjoyed with food, dancing and drinking.
69.) Visit the Puerto Princesa Underground River in Palawan
From Cebu City you fly over to Palawan to go spelunking. There is an underground river there that's a favorite place for tourists, both locals and foreigners. This underground river is home to bats and a few other animals and was formed by millions of years.
Take this route if you want to visit the Subterranean River National Park in Palawan.
70.) See Catholic Devotees Prostrate themselves before the Black Nazarene (Jesus) during the Feast of the Black Nazarene
The Black Nazarene Procession is probably one of the most important religious celebrations in the Philippines and is also the most crowded and chaotic. So if you want to go see it, then I highly suggest that you remain in a building high rise to observe it or at a safe distance from the crowd to avoid getting involved in a stampede. All that said, it is nice to see devoted Filipinos show their faith to the statue of Christ.
The Minor Basilica of the Black Nazarene is located in the heart of Manila, so just take a taxi to go there if you want to see the event.
71.) Learn the Bizarre Courtship Rituals of the Filipinos
The courtship rituals of the Filipinos were taken from the old Spanish courtship rituals, especially the "harana" (a gesture of love where the man sings to a woman by her bedroom window or the porch of her house). Although this tradition is rarely practiced now, you could always grab a guitar and sing love songs to a Filipina maiden, even if it's just to practice the age old tradition that is. Be careful though, you have to let people know that you're only practicing otherwise the girl might actually fall for your woos.
72.) Dare: Eat a Tamilok in Palawan
The "tamilok" is actually a shipworm, but it is not a worm but rather a type of clam that has no shell. It is a favorite delicacy in Palawan and it would be quite challenging to eat it. So proceed if you have the guts of steel to eat this thing.
You can find a restaurant that serves this cuisine here.
73.) Go see the Famous Magellan's Cross in Cebu
Your next adventure will take you back to Cebu City where you will find an ancient relic, the sacred Magellan's Cross. It is believed that Magellan himself placed this cross on the shores of Cebu Island back in 1521 when the Spaniards first landed there. Today it is venerated by Catholic patrons.
If you're coming in from Manila, then it's just a 30-minute airplane ride to get to Cebu.
74.) Dare: Eat a Balut in Manila
Here's another one for our dare eating contests, the "balut!" A balut is a developing bird embryo (usually a duck or chicken) that is boiled and eaten from the shell. You can even see the embryo itself if you peeled off the egg shell. I hope you're brave enough to try it though. Balot vendors do their rounds in the evening and you can find them just about in every corner of the country, so you will not have trouble buying one.
75.) Climb Mt. Pulag, Cordillera Province
At almost 3 kilometers from sea level, Mt. Pulag is worth climbing in this part of Asia, because it is the highest peak in Luzon. While it may not be Mt. Everest it should be a noteworthy achievement for you and you can post pictures in Facebook and Instagram about your adventure there.
76.) Dare: Eat Ginamos in Bacolod
Ginamos is a side dish most famous in Visayas and Mindanao. It is made from anchovies that is moderately or heavily salted mixed with vinegar and bagoong (shrimp paste). Ginamos can be eaten together with some vegetables or unripe mango. Ginamos has a stinky smell, mud-like soup and a weird taste, so eating it would be a challenge.
Here's how to prepare ginamos or you can go to Bacolod City and eat it in a local diner.
77.) Watch the Giant Clams in The Giant Clam Sanctuary in Samal Island, Davao del Norte
Your next adventure will take you to the southernmost tip of the Davao region in an island called, Samal. There you will see the Giant Clam Sanctuary in all their glory as they decorate the sea floor in vibrant colours! You will be amazed to know that these creatures create one of the most prized jewelries on earth – the pearl.
Here's how you can get to the Giant Clam Santuary from Manila.
78.) See the Mesmerizing Colors of the Butterflies at the Siquijor Butterfly Sanctuary, Siquijor
From Samal Island you travel back north to Siquijor Island for the third time this time and visit the Siquijor Butterfly Sanctuary. Be mesmerized by the hypnotic flapping of these butterfly's wings as they reflect light in seemingly an array of multiple colours that will leave you stunned! Try to stand still and let one land on your hand to see them up close.
Travel by airplane to Siquijor from Davao.
79.) Dare: Eat the Lechon in Cebu
From Siquijor you just hop an island away and you'll land in Cebu City once more! Look for the delicacy known as "lechon." It is actually an entire pig roasted on a bamboo stick and it is quite delicious despite the odd look of the animal being roasted. It was already dead when they roasted it, so don't worry. Still this is the kind of food that you'll eat on a dare.
Take ferry to travel to Cebu it will be more relaxing.
80.) Dine at the Prestigious Alavar Seafood Restaurant, Zamboanga City
From Siquijor you explore more of the southern island of the Philippines called, Mindanao and one of the famous cities there is Zamboanga City. As you may know the Philippines is surrounded by waters and it's only natural for Filipinos to acquire their food from the ocean. A well-known diner in the city is the Alavar Seafood Restaurant where they serve lobsters, large shrimps called "locon," river and ocean crabs, sea shells, clams and many more!
81.) Visit the Zamboanga City Museum which is also a Former Spanish Fort, Zamboanga City
While in Zamboanga you should also visit Fort Pilar. It was once a Spanish fort that was built by Governor Juan Cerezo de Salamanca (1633–1635) to repel moro pirate raiders from other places in Mindanao and Jolo. Today, however, it has been transformed into a museum and a church as it was dedicated to the city's patron saint Real Fuerza de Nuestra Señora del Pilar de Zaragoza (Royal Fort of Our Lady of the Pillar of Zaragoza). There are ancient artifacts displayed there dating back to the 13th century A.D.
82.) Take a Walk Along the Historic Escolta Street in Manila
There are more historic sightseeing to make and this time let's go back to Binondo, Manila to walk down Escolta Street where buildings from the 1800s still stands to this day. There are also horse-drawn carriages that you can ride to reminisce the old days or how people from the 19th century must have lived. But as a tourist you would do well to take photos and selfies so you'll have something memorable to share to your friends.
If you want to commute to Escolta, then follow these directions or you can just take a taxi to go there.
83.) Go back in Time as you take a Kalesa and Ride through Calle Crisologo in Vigan, Ilocos Sur
https://upload.wikimedia.org/wikipedia/commons/c/c3/CalleCrisologoMorningCentre.jpg
Another place that's as old as the history of the Philippines is a town called, Vigan. As mentioned earlier in the list above about the Bantay Bell Tower which is also located in the same region, Vigan is a well preserved town with a lot of Spanish architecture. The "kalesa" or horse-drawn carriage is also famous there! Explore the town of Vigan and see why films about the 1800s are being shot there.
Travel via bus or car to get to Vigan in Ilocos Sur.
84.) Walk the Road where the Bataan Death March took Place in WWII
As far as experience goes, nothing beats the challenge to walk the 65-mile trail that US and Filipino soldiers walked back in WWII during the Japanese occupation. So, your next adventure is to trod in the same road they hiked for days! But do bring food and water and maybe even a vehicle where you will sleep.
You can join volunteers who walk the trail every year during the Bataan Memorial Death March Day on April 9th.
85.) Go see the Town in Taal, Batangas that was Established back in 1572
Another notable historical place that practically remained the same since 1572 is the Taal Heritage Town in Batangas. Old colonial buildings and houses that has European roots in its design still stands and the people are as warm and friendly as ever. Get your camera and camera phones ready and snap as many photos as you can when you get there!
Travel through this route to get to Batangas from Manila.
86.) See the Christmas on Display (COD) at Greenhills Shopping Center, Manila
Christmas in the Philippines is also an important even being the largest Christian nation in Asia, so it's not surprising to see people celebrate the season a lot. One in particular is the Christmas on Display (COD) at Greenhills Shopping Center where the birth of Jesus is displayed when he was laid on a manger with his parents and the visiting 3 wise men from the east. On the grounds are dozens of booths that sell food, beverages and tons of merchandise and they all come with discounts! This is why people love to go there and celebrate, because they can get a lot for their money.
You can commute to Greenhills Shopping Center or again take a taxi.
87.) Attend the Kadayawan Festival in Davao City
It's time to return to Mindanao to see the tribes dress up for the Kadayawan Festival which is held in Davao every year. The Mindanawan tribes do not celebrate cheap, no, they throw everything they have to show off in this festival which is why this festival is also known as the most colorful festivities in the south. Watch and enjoy the endless parade and street dancing with all the different tribal wear they present.
Travel by airplane from Manila to Davao.
88.) Visit the T'boli Settlement in General Santos City
The T'boli tribe belongs to the Lumads (all tribal groups are called Lumads) and they are particularly popular in Mindanao, because their dialect sounds a bit like the French language. You definitely want to meet the people of this tribe, because they're fun to be with and are very hospitable to visitors. They also make amazing tapestries which you can buy as a remembrance.
You can travel by bus from Davao to General Santos City which should take only 3 hours.
89.) Go see the World Famous Mayon Volcano in Albay, Bicol
Now it's time to return to Luzon and travel from Manila to the Bicol Region in Albay to behold the majestic Mayon Volcano! What a sight to see indeed? The world's most perfect shaped cone has inspired many to go see it. Witness it firsthand and experience the glory.
90.) Go Wakeboarding at the Camsur Watersports Complex in Pili, Camarines Sur
And it's back to waters again! Well, after all those trips to go see places surely you must have missed the ocean by now, right? Not to worry though because at the Camsur Watersports Complex you'll be doing more than just swimming. Enjoy wakeboarding and do other fun stuff there.
This route should take you to Pili, Camarines Sur from Albay.
91.) Visit the Highly Exclusive World Class Island Resort, Balesin Island
From Camarines Sur you may want to try visiting the privately owned island of Belesin which is located just south of the larger island of Polillo. This highly exclusive is owned by a large company whose biggest stake holder is Roberto Velayo Ongpin. If you want to become a member, then you have to pay 3 million pesos for it ($62,000); however, you can also go there as a guest also. Naturally this place is expensive, so don't expect anything less if you visit even just as a guest.
Refer to this page to get information on how to get there, but according to the staff you go there via private plane only.
92.) Try the Morning Appetizer and Energy Drink, Taho
When in Manila it's hard to pass up the chance to drink "taho" the Filipino's early morning energy drink! It contains only 3 ingredients which are tofu, arnibal and sago pearl and yet it is delicious. Enjoy taho every morning before breakfast. You don't have to look for a taho vendor, because they often visit your place.
93.) Visit the Tuddingan Falls in La Union
If you've had your share of swimming in the white sandy beaches of the Philippines, then I welcome you to try swimming in freshwater rivers and lakes like the refreshing, Tuddingan Falls in La Union. Bathe in the rejuvenating cold waters of the waterfalls as you feel the pressure of it falling on you. It will also take away your stress and help you relax.
Travel via airplane or bus to get to Tuddingan Falls, La Union.
94.) Try the Famous Halo-Halo of Kabigting's Halo Halo in San Fernando, Pampanga
The "halo-halo" (meaning mixed treats in Filipino) is the local favorite frozen delight of the Filipinos. However, instead of just ice cream it also contains a lot of other ingredients including fruits, beans and sago pearls. This makes this treat not only delicious but also nutritious. How's that for a healthy treat?
You can eat halo-halo at here to climb Mt. Apo and travel to Davao from Manila via directions to go to the Banaue Rice Terraces.
99.) Check out the Pinto Art Museum
The last museum you need to visit before you conclude your visit to the Philippines is the Pinto Art Museum. Check out some local artist with their works and see artworks that are noteworthy, but rarely get the attention that they deserve. Well, at least you'll be there to appreciate them, right? Have fun!
You can commute or drive your car to go to Pinto Art Museum.
100.) Go see Bohol's Chocolate Hills
Forged over 5 million years of the planet's geography, the Bohol Chocolate Hills is an amazing sight to behold! Before you end your adventure in the Philippines, it must be obligatory for you to visit this place or your trip won't be worth it. It's amazing to think that this 50 square kilometers of land was once a huge coral reef in the remote past. But even more amazing is how they ended up today. Who knows what they will be in another million years or so? Nature is the best architect and artist!
Take plane from Manila to Bohol to see the Chocolate Hills.
Jen Miller is a former electrical engineer and product specialist with more than 20 years of product design and testing experience. She has designed more than 200 products for Fortune 500 companies, in fields ranging from home appliances to sports gear and outdoor equipment. She founded Jen Reviews to share her knowledge and critical eye for what makes consumers tick, and adopts a strict no-BS approach to help the reader filter through the maze of products and marketing hype out there.  She writes regularly and has been featured on Forbes, Fast Company, The Muse, The Huffington Post, Tiny Buddha and MindBodyGreen.