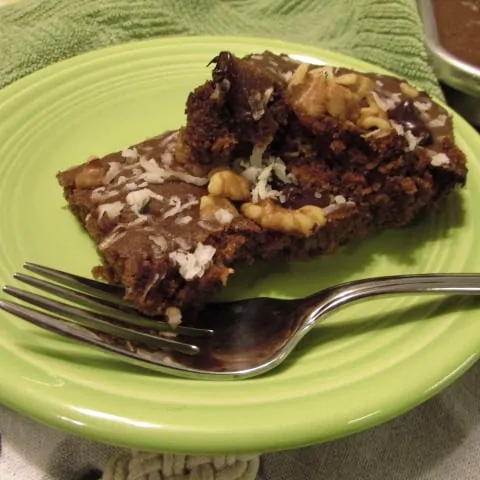 Zucchini is such a versatile vegetable. It can be sauteed, boiled, eaten raw, baked, shredded and more! I know many of you have zucchini leftover from the summer's harvest this year. What to do with all that green! One perfect solution among all the other recipes is, Zucchini Brownies. These brownies have been a part of my family food history for as long as I can remember. My mother passed on the recipe to me and my sisters to enjoy. I remember many summers enjoying these delightful brownies.
I love the fact that you can be creative with these brownies too and put in special extras like nuts, chocolate or carob chips or coconut to the mix. You can even make them gluten free! Just like regular brownies these are sure to become a favorite in your household. If you're like me, you don't even have to mention the secret ingredient that makes these brownies so moist and perfect, what your kids or hubby doesn't know won't hurt them! Seriously though, these are amazing and I guarantee you will love this recipe and how easy it is to sneak in some healthy to a delectable treat.
I decided to use gluten free flour in this recipe to show how this sweet treat can be enjoyed by all without fear of consequences later. My sister-in-law is severely gluten intolerant so I like to find recipes I can take to family functions which she can also enjoy. Gluten free is also a healthier option if you are trying to stay away from genetically modified wheat products. I love Bob's Red Mill Gluten Free 1 to 1 Flour. Any of Bob's Red Mill products are awesome!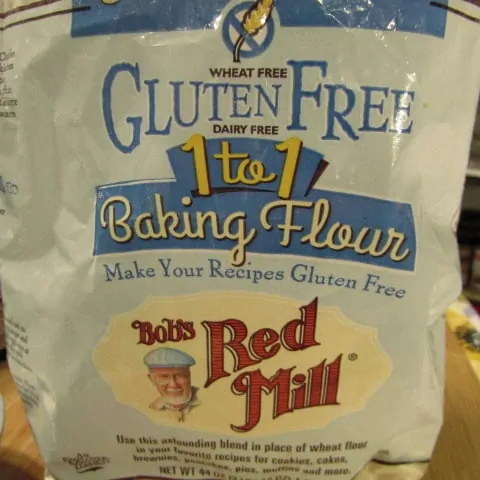 Another healthy addition to these yummy brownies is milled flax seed. Flax seed is rich in Omega 3 fatty acids and protein as well as providing fiber. Milled flax seed gives them a nice texture too and melts in perfectly with the cocoa and other dry ingredients.
The recipe calls for buttermilk or sour milk which can be used but I used ⅓ cup of plain yogurt and ⅓ cup of coconut milk. This worked perfect!
Lastly, in place of white sugar I used organic sourwood honey brought to me by my husband's grandfather. Pure and raw, it is a great and delicious substitute to the processed cane sugar.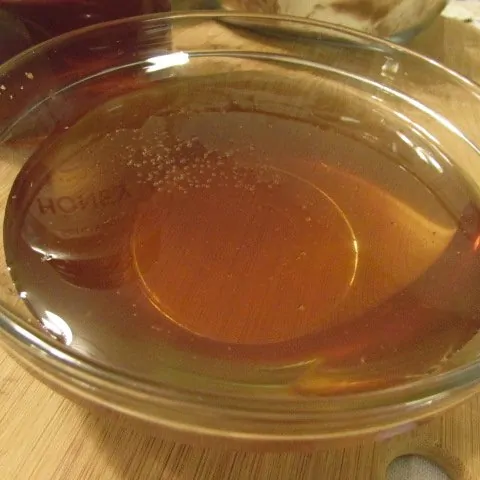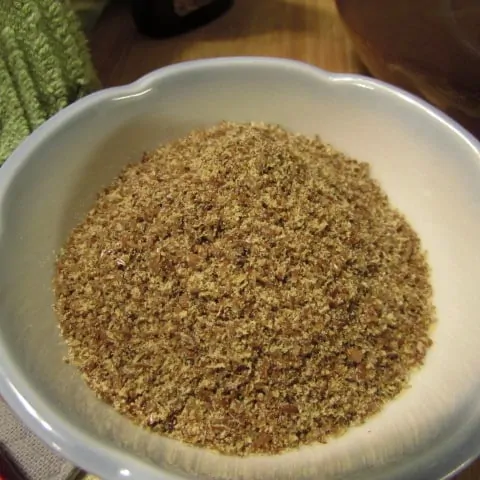 I used an organic and locally grown zucchini which I shredded and kept frozen for about a week in an airtight container. Local foods are so much more flavorful and fresh, I encourage you to peruse your local farmer's market for the best ingredients for your meals.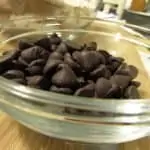 Delectable Gluten Free Zucchini Brownies
Ingredients
2

cups

shredded zucchini

½

cup

butter

½

cup

oil of choice

1 ¾

cup

honey or sugar

2 ½

cups

Bob's Red Mill Gluten Free 1 to 1 All Purpose Flour

1 ½

tsp

of baking soda

½

pkg  dark choc. chips or carob chips

2

Lg. eggs

½

cup

sour milk or ⅓ cup of plain yogurt and ⅓ cup coconut milk

1

tsp

vanilla

4

tbsp

of  Hershey's cocoa powder or carob powder

Coconut for sprinkling

½

cup

walnuts
Instructions
Cream together butter, honey and oil. Add eggs, milk, yogurt and vanilla

Mix in shredded zucchini. Mix dry ingredients and add to mixture with a spatula

Grease bottom of jelly roll pan and sprinkle coconut flakes on it. Spread batter over the coconut using a spatula. Fill all corners of pan. Sprinkle chocolate chips, nuts and extra coconut on top.

Bake at 325 degrees Fahrenheit for 30 minutes

Let cool for 20 minutes and cut into squares. Serve and enjoy!
Step 1:
Cream together with an electric mixer the butter, honey and oil until well mixed. Add eggs, milk, yogurt and vanilla to the mixture. Beat well to incorporate.
Step 2
Mix in shredded zucchini and stir with a spatula. Mix dry ingredients together and stir with spatula until well mixed.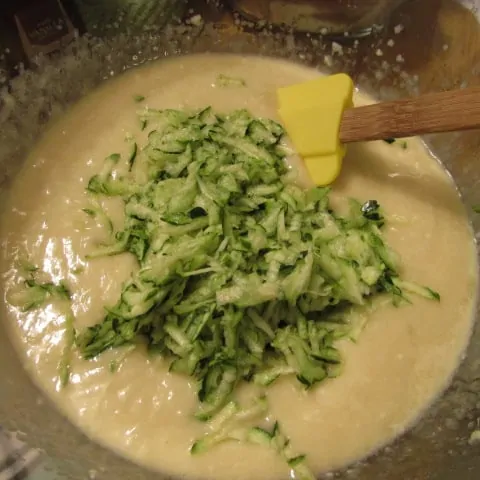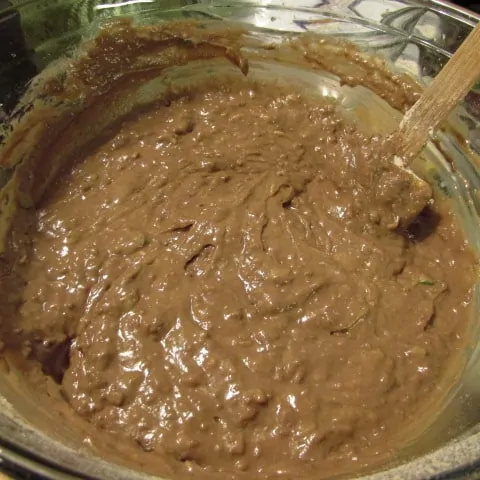 Step 3:
Grease the bottom of a jelly roll pan with oil or shortening and sprinkle shredded coconut on the pan. You don't have to sprinkle coconut on the bottom but it gives these brownies a great texture.
Spread batter over coconut filling all corners of the pan, and top with chocolate chips, nuts and more coconut if you like. You can also sprinkle flax seed or nuts of your choice over the top. A great and healthier alternative to chocolate chips are carob chips. Find them in your baking section at your grocery store or health food store.
Step 4:
Bake at 325 degrees Fahrenheit for approximately 30 minutes. If you like your brownies less gooey, try letting them bake for 35 to 40 minutes. Mine came out warm and just a little gooey so they had to be eaten with a fork. There is no need for icing with these as the chips give it a rich chocolate topping. Delish!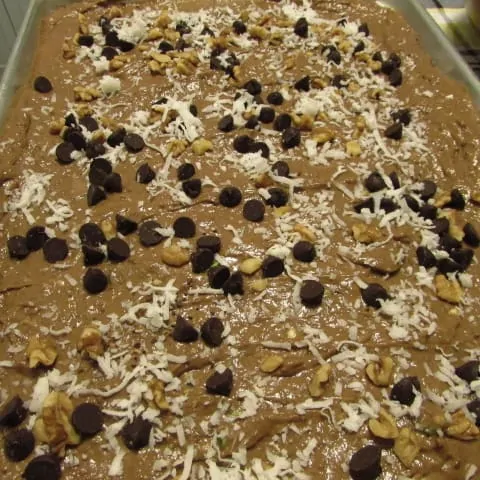 Step 5:
Cool for about 20 minutes and cut in squares. You can store your leftover brownies at room temperature or in the refrigerator. They are just as delectable cold from the fridge as they are warm from the oven. The refrigerator will also set your brownies a bit more if they are gooey and moist. Enjoy!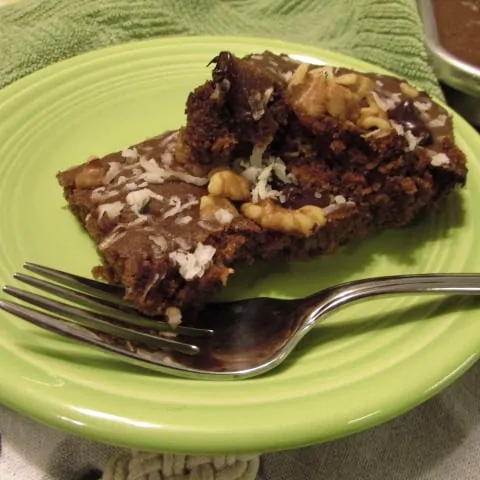 This recipe can be made with regular flour or gluten free flour like I did here. They can be topped with your favorite brownie toppings and are just perfect for comfort food on a chilly fall day. Your family will love how rich and gooey these brownies are.