Away from the Copacabana beaches and scorching sun, way up in the cold north lies a brilliant gem called Norway. Its basic appeal is simple: it is one of the most beautiful countries in the world.
Norway has been called The Land of the Midnight Sun, The Land of Fjords and the Land of Northern Lights. However, those are but the few things it is most known for: there are so much more.
Norway is a paradise for hikers and nature lovers. With some of the most stunning nature sites in the world, you surely won't be disappointed. It also has a rich cultural history and a lively contemporary art scene, primarily in Oslo.
However, when visiting a country as large it can be hard to decide where you should go. That is why we have prepared a list of the 100 best things to do in Norway.
Let's dive in.
1. Geiranger Fjord (Geiranger)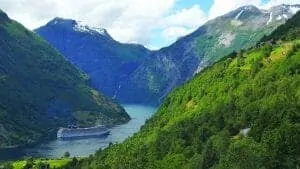 In the land of fjords, there is one that stands head and shoulders above the rest. Geiranger Fjord is part of UNESCO world heritage for many reasons: stunning scenery, amazing views and a sense of calm that one just can't get in city life.
2. Mount Floyen And The Funicular (Bergen)
Norway is home to amazing views. Mount Floyen is no exception – whether you enjoy hiking or just the view. You can get to the top by foot or cable car. In either case, remember: don't feed the trolls.
3. Vigeland Museum And The Angry Baby (Oslo)
Art and sculpture lovers (and others), listen up! Vigeland Museum is the world's largest sculpture park: and all of it was made by just one person – Gustav Vigeland. A must see for his unique style and the Angry Baby.
4. Pulpit Rock Hike From Stavanger (Forsand Municipality)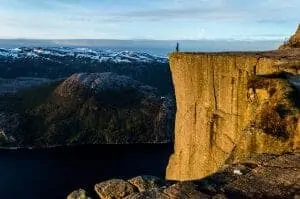 Pulpit Rock is a highlight of anyone's trip to Norway. The hike takes 2-4 hours, depending on how many stops you take for photos (and there will be many if this is your first time). This is a proper hike – wear some boots.
5. The Norwegian National Opera & Ballet (Oslo)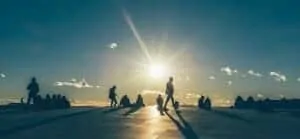 How many opera houses exist where you can just walk to the top? The Norwegian National Opera & Ballet is one of them and an absolute marvel of modern architecture. It is worth seeing for that alone, but going inside and seeing a performance is also highly recommended.
6. Fram Polar Ship Museum (Oslo)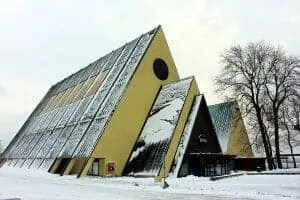 Fram is a polar expedition ship that is no longer in use: but you can get on board in this one-of-a-kind museum. Everything there is right before your eyes for you to touch. Take at least an hour and a half to explore the museum in its whole.
7. Trolltunga (Odda)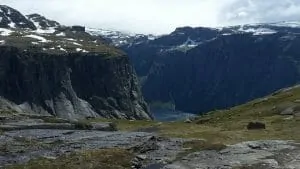 There is no shortage of spectacular hikes in Norway. The Trolltunga, or Troll's Tongue, is not an easy one either (but if you can make it through the first mile, you're golden). It's hard work, it's long, it's wet. But in the end, you are rewarded for your efforts with epic sights.
8. Kjerag (Forsand Municipality)
The hike to Kjerag is the one that ends in one of the most iconic pictures you can take in Norway. Of course, I mean the rock nested between two walls. Perfect if you are looking for some adventurous or couple pictures. One of the things you have to do before you die.
9. Hurtigruten Day Trips (Tromso)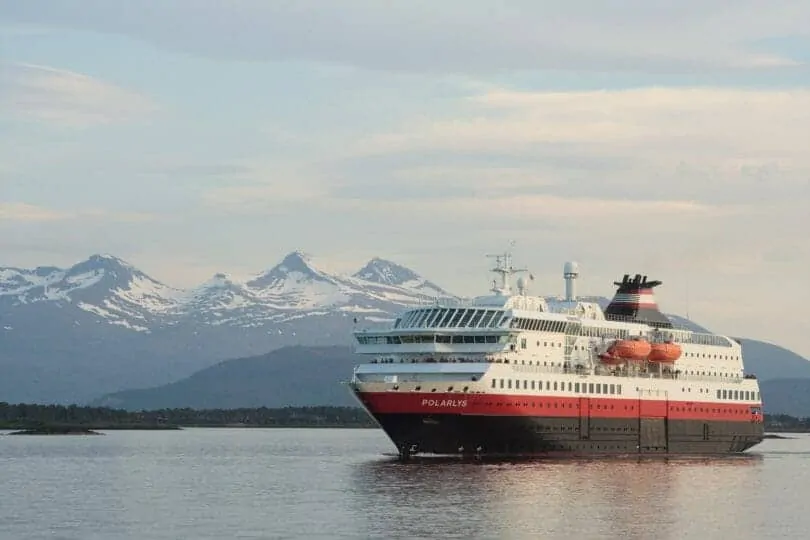 What is the best way to see the fjords? Well, from the waterside. Now if you could combine that with watching of the Northern lights, good food and amazing sights all around, day and night? That is what you get when you go on a Hurtigruten day trip. The trip has been described as the "World's Most Beautiful Sea Voyage". The classic trip takes 12 days, but shorter cruises are available as well.w
10. Trollstigen – Troll's Footpath (Western Norway)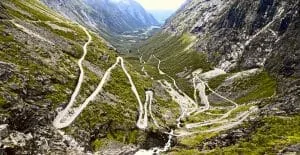 Looking for a great view – or some adrenaline? You can combine both on a day trip to one of the most stunning roads in the world: Trollstigen. As with most other hikes, it is better the earlier you go. Still, respect the traffic laws, or you will get banned like Top Gear did.
11. Bryggen Hanseatic Wharf (Bergen)
Idyllic houses on the waterfront of Bergen are one of the most well known sights in Norway. The city center is a tourist's paradise: museums, shops, restaurants abound. But be careful: if you go there, you may be consumed with overwhelming desire to live there for the rest of your life.
12. Tromso Fjords (Tromso)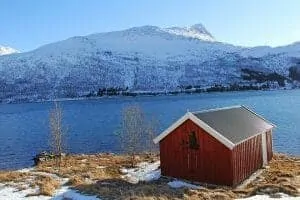 Sea, snow, rugged mountains, arctic wildlife, remote houses dotted along the shoreline…so distant and harsh, yet uniquely beautiful and peaceful. The Tromso Fjords are something you simply have to see live. Hire a car and drive or take a boat trip. In either case, you're sure to enjoy it.
13. Geiranger Skywalk – Dalsnibba (Geiranger)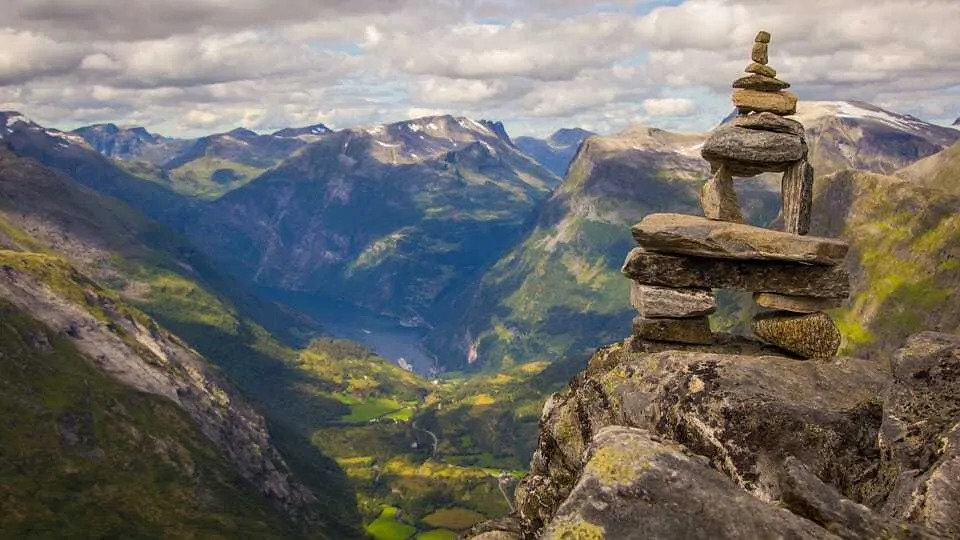 Stunning glory in all directions is the best way to describe theGeiranger Skywalk. Do take this hike on a sunny day (or enjoy being above the clouds – it will actually feel like you are walking into heaven).
14. Fjellstua Viewpoint (Alesund)
Fjellstua Viewpoint is where you can see Alesund in all its glory. A relaxed walk to the top takes less than an hour If you want some harder exercise, see how fast you can make it up the 450 plus stairs. And bring a jacket for the wind!
15. The Norwegian Museum of Cultural History (Oslo)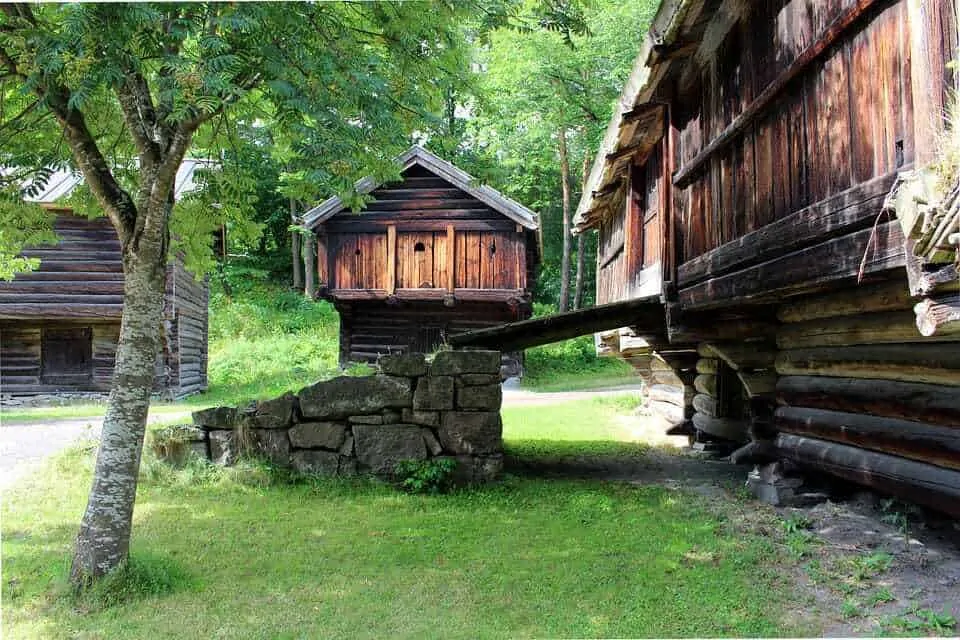 If you want to learn more about the Norwegian folk and their history, The Norwegian Museum of Cultural History in Oslo is the first place you should look. It "houses" cottages, farmhouses and log cabins that have been transported there from all over the country. How? No one knows…probably trolls.
16. Holmenkollen Ski Museum and Ski Jump Tower (Oslo)
Are you into ski jumping? Have you seen it on TV? Whether you have or haven't, the magnificence of the Holmenkollen ski jump tower will take your by surprise. Even better is to go there during a tournament, with thousands of roaring fans that let you know exactly when the home favorite is going next.
17. Bygdoy Peninsula (Oslo)

Don't miss this! A stroll from museum to museum (and then to a restaurant) is the main purpose of going here; besides, of course, the beautiful scenery. Culture or nature: on Bygdoy Peninsula, you don't have to choose, as you can have both in the same day.
18. National Museum – National Gallery (Oslo)
Are you an art fanatic? Book a day just for this. Not into art? Well, still at least see the famous "Scream" painting. Besides paintings, the museum also has a Viking ship and an arctic display. The two-in-one National Museum – National Gallery combo is indeed worth a few hours of your time – at least.
19. Nidarosdomen (Trondheim)
Nidarosdomen is a cathedral in Trondheim, but it is far from being just a regular church. The sheer scope of it amazes, as does the interior with stained glass windows. Even if you aren't religious, make sure to check it out.
20. Lofoten Islands (Nordland)
Far above the arctic circles like the Lofoten Islands. They are known for their incredible Viking history, frequent northern lights and the midnight sun. If you like fishing, you will bond with the locals easily.
21. Flor og Fjaere (Stavanger)
When you go to Norway, you expect to find cold, fjords and maybe trolls…but certainly not a tropical garden. Yet that is exactly what Flor og Fjaere is. From May to September, you can enjoy the tropical spirit in the heart of the land of fjords.
22. Oslo Fjord (Oslo)
When you are in Oslo, take some time to look at the famous Oslo Fjord. The best way to access it is to go by boat, which offers a great cruise. You can also decide to be adventurous and hike there. In both cases, reserve the whole day, bring snacks and plenty of batteries for you camera to make sure you don't miss any photo opportunities.
23. Viking Ship Museum (Oslo)
Have you ever wondered what it would be like to sail with the Vikings? While you most likely won't get the chance to do that, you can sate your curiosity in the Viking Ship Museum in Oslo. In a few hours, you can learn all about Vikings, their ships and the raider way of life.
24. Bergen Fish Market (Bergen)
Do you like fish? If so, you will enjoy a walk through the Bergen Fish Market. The smell of fresh fish may even tempt you to try some – and you well should. While the market has gotten a bit touristy for the taste of some, it is still a worthwhile place to visit.
25. Akershus Castle and Fortress (Oslo)
A charming fort on the sea is what Akershus is. This old castle from the 13th century used to be a prison and a fort to protect Oslo from the seaside. See the fortress that resisted all attempts at siege with your own eyes on your Norway trip.
26. Oslo City Hall (Oslo)
During your walking tour of Oslo you can't go past the Oslo City Hall. While it may not look that impressive from the outside, the inner portions are more likely to charm you. Combine that with the fact that entrance is free and you get a must see if you plan to see Oslo.
27. Chasing Lights (Tromso)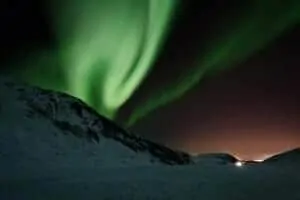 Aurora borealis, also called the "northern lights", is a true marvel of nature. Often seen only above the arctic circle, it is a must see on your trip to Norway. Chasing Lights offers a unique tour of chasing the best pictures (with a personal professional photographer) of the dance of light. An unforgettable experience.
28. Karl Johans Gate (Oslo)
Karl Johans Gate is a main street in Oslo. It is part of the historical center and is filled with shops, making it a tourist haven compared to the rest of the usually quiet city. Take a long walk and sit down in one of the many restaurants to taste some of the local delicacies.
29. The Polar Museum (Tromso)
Ever wondered what drives certain people to the coldest, loneliest edges of the world? Their fascinating stories are captured in the Polar Museum in Tromso. Through the many artifacts you can get a closer look at the life and death of polar explorers.
30. Lysefjord (Stavanger)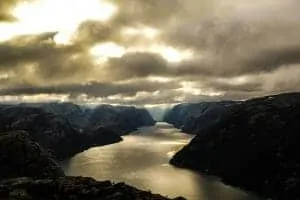 A natural marvel in the heart of Norway, Lysefjord is like a place out of J. R. R. Tolkien. The mists in the far distance, the snow-capped peaks on both sides as you pass between all contribute to this fantasy-come-true. Take a day to take the trip, you won't be sorry.
31. Arctic Cathedral (Tromso)
Modern architecture is something that never ceases to amaze. If you are a fan, the Arctic Cathedral will give you goosebumps. The design really captures the wild nature of Norway with its cold exterior, but warm interior. A must see if you are in Tromso.
32. Polaria (Tromso)
This half museum, half zoo has a lot to offer in the hours you will spend there. A mix of static and live displays show the variety of Arctic life. In their educational films, you can learn how northern lights work and why they show. All in all, Polaria is one of the best places to take your children to. And did I mention the seals yet?
33. Old Town (Stavanger)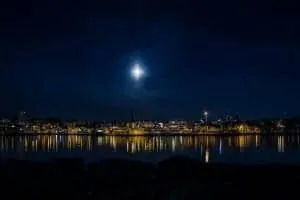 What is more romantic than a slow walk through and old city center with wooden houses, cobbled streets and narrow passages? The Old Town of Stavanger is typically Norwegian in style and offers a sardine canning museum, art galleries and a multitude of shops, where you can search for trinkets to bring home to your loved ones.
34. Hardanger Fjord (Bergen)
When you think of the most beautiful landscapes of the world, the mind remembers the fjords of Norway. One such is the Hardanger Fjord. It will charm you with its lovely scenery. Visit with a car to take in the sights on the way there as well.
35. Puppy Training Experience At Husky Farm (Tromso)
Do you and your kids think huskies are cute? Well, on this special experience, you can meet them up close. Visit a husky training farm where young huskers are trained to work as a team and join them on a hike around the beautiful Norwegian wilderness. A sure hit with kids!
36. Stegastein Lookout (Aurland Municipality)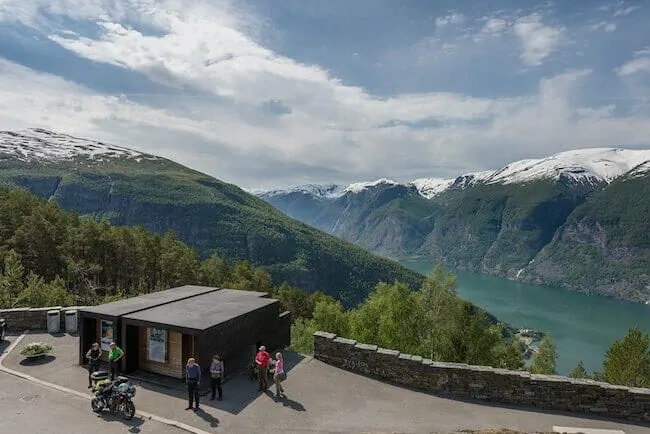 Stegastein Lookout deserves its name. What a lookout it is! Norway has no shortage of amazing sights, but this one ranks among the very best. Bring your camera and get to take some pictures all your friends will envy.
37. Briksdal Glacier (Stryn)
A walk to one of the remaining glaciers in the world is indeed a special experience. Not only does if offer time to think about man's effect on the environment, it also shows you what exactly we will lose. And it is spectacular. Briksdal Glacier is a must see.
38. Mount Ulriken (Bergen)
Bergen is known as the City between the Seven Mountains. Mount Ulriken is the tallest of them and offers the best views. There is a cable car ride if you only want to see the top, but if you have time, go by foot and enjoy the short and not too difficult hike.
39. Svalbard Museum (Spitsbergen)
The Svalbard Museum is a great way to get an insight into the way of life in the harsh lands north of the polar line. The arctic life and wildlife are well represented in the many exhibits. Although the museum is on the smaller side, you will still spend an hour or two to learn everything.
40. Seven Sisters (Geiranger)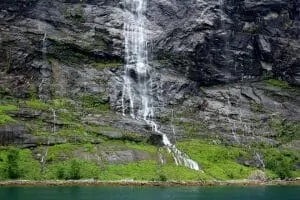 A waterfall called the Seven Sisters? Man, that sound like something interesting to see. And it is. Learn about the story behind the name while you count the streams. Best to visit in spring, when the flow is at its peak.
41. The Flam Railway (Flam)
This scenic 2-hour trip on the The Flam Railway will take you back in time to great views. In the heritage carriages you will see a video of the history of the railway. But don't forget to look out the window or you'll miss the views. If you can, get a window seat.
42. Fjord Safari (Flam)
What do you get when you combine fjords and safari? You get an unforgettable experience. The beautiful scenery of the Norwegian fjords will take your breath away and leave you speechless. The guides will give you a background of history as you take in the magnificence around you.
43. Flaamsbana Museum(Flam)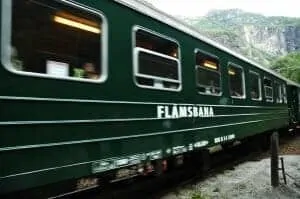 Flaamsbana Museet is a lovely little museum explaining the history of the Flam railway. Despite being small, it is packed with exhibits that show the blood, sweat and tears of workers who toiled on it for 20 long years. Best combined with a ride on the railway.
44. Olden (Stryn)
Is heaven a place on Earth? Well, maybe not, but some places come close. Olden is one of them. The town is small, but charming and offers a gateway to the glaciers, which is where you'll want to go. Still, take a look around town and take some of their peace home with you.
45. Lom Stave Church (Lom)
Stave churches are common in Norway, but not all are as well preserved or as large as the stave church in Lom. With wooden exterior and interior, it is a piece of cultural architecture that you have to see.
46. Hemsedal Ski Centre (Hemsedal)
Hemsedal Ski Centre is a ski resort with slopes for all levels, restaurants for all tastes and activities for all ages. Apre-ski is easily accessible and in the evening when you put the kids to bed, you can go out to the local bars and have fun.
47. Baroniet Rosendal (Rosendal)
If you want to see some beautiful roses and have a tasty lunch, you have to go toBaroniet Rosendal. It is Norway's pride and precious, and well worth a visit. Don't forget the view to the waterfall and the lovely rhubarb cake!
48. Njord – Seakayak and Wilderness Adventure Day Tours (Flam)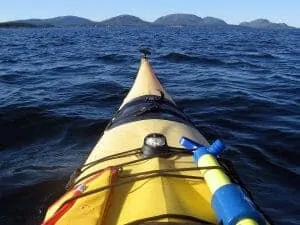 If you're not satisfied just by looking and need some adrenaline and activity, join theNjord day tours. You might have kayaked on a river, or in the warm sea, but have you ever done it among towering fjords? If not, I bet you're getting the itch just reading about it.
49. Steinsdalsfossen Waterfall (Norheimsund)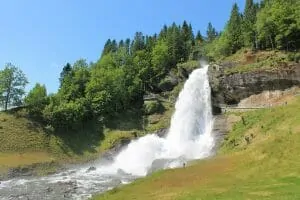 The Steinsdalsfossen Waterfall is an amazing experience. The sheer size of it is stunning and to walk under it is a unique memory you will be able to take home. One of your trip to Norway highlights.
50. The Polar Bear Society (Hammerfest)
Polar bears are among the most endangered species in the world. Due to global warming, their natural habitat is shrinking day by day. The Polar Bear Society is an effort to stop that. In this museum dedicated to the animals and their environment, you too can become a member.
51. Narvik War Museum (Narvik)
A must see in Narvik, this museum focuses on World War 2 and gives a unique philosophical view of war which is often forgotten in textbooks. Plenty of exhibits are sure to keep you busy for a few hours.
52. Haukland Beach (Leknes)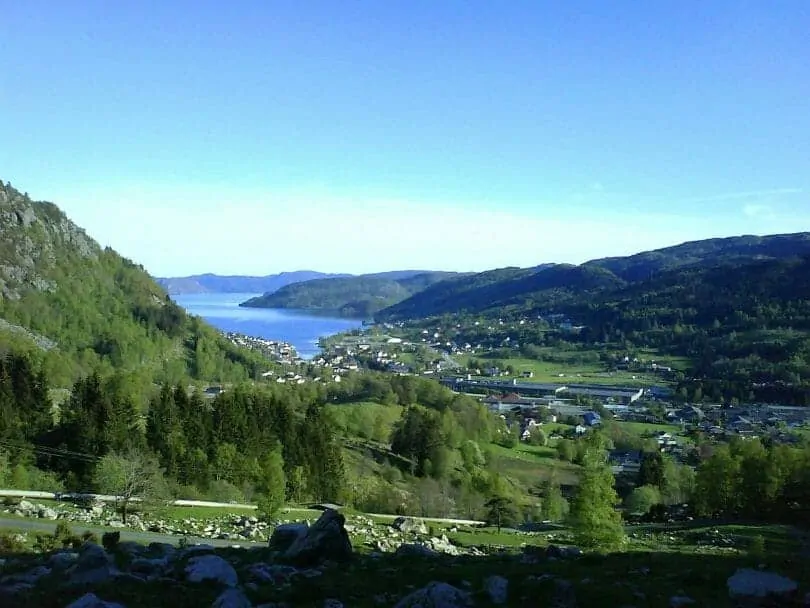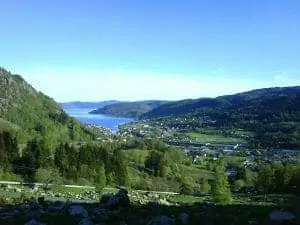 The best beaches are in warm places…or are they? In Leknes, you can find a beach straight out the Pirates of the Caribbean in the grip of nordic ice and tall fjords. You won't be prancing around in your bikinis, but it sure is beautiful.
53. Artico Icebar (Honnigsvag)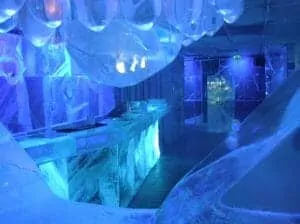 A bar where everything is made out of ice? Sign me up! You are sure to get a warm welcome in this cold(er) place, so bring your warm clothes and they will supply the drinks and warm feelings. Family friendly, as drinks are nonalcoholic.
54. Romsdalseggen Ridge (Andalsnes)
Looking for day hiking trip ideas? Romsdalseggen in Andalsnes is a favorite choice of many. The climb is steep but the views make up for it. As you stand free above the valley, you will know. Don't forget to bring some food and rain clothes.
55. Briksdalsbreen (Olden)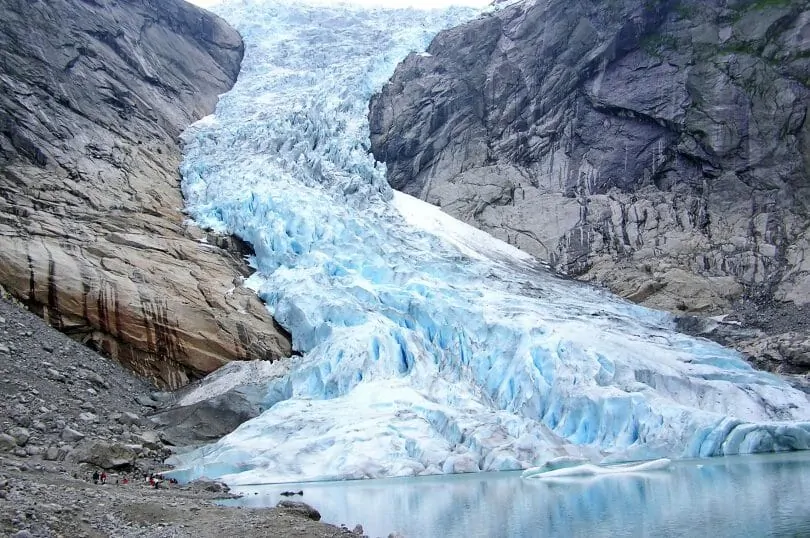 If you have never seen a glacier up close, your trip to Norway is the perfect opportunity. Briksdalsbreen is one of the most known and easiest to get to. Only a short boat cruise and a hike away, you can get to see nature in its primal form. Who knows, maybe it will be gone in a decade. Why wait?
56. The Nobel Peace Center (Oslo)
Nobel prizes are awarded for best achievements in science and human rights. Their yearly giving is a long standing tradition. In the Nobel Peace Center you will learn about the beginnings of the award and its evolution over time, as well as about the various recipients.
57. Norwegian Petroleum Museum (Stavanger)
Learning about petroleum might not sound too appealing to anyone but a few people in the profession, but the Norwegian Petroleum Museum is designed in a way that presents the trade in a simple, easy-to-understand way. It even its look into a very controversial topic fun!
58. Aker Brygge (Oslo)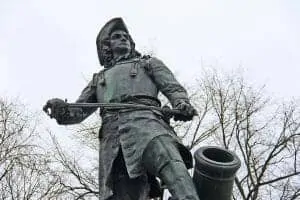 The Aker Brygge is a strip along the sea, filled with restaurants and shops. It is perfect for a long, slow stroll. Both tourists and locals come here and the place can get quite crowded on a sunny day, so for some quiet time, go in the early morning.
59. The Norwegian Parliament (Oslo)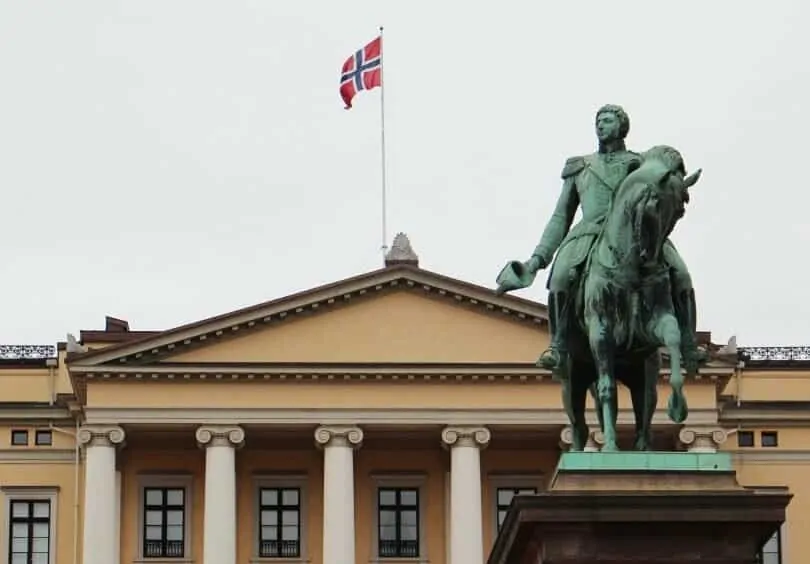 The Norwegian Parliament is a marvel of architecture and looks impressive from the outside. But, the true gem here are the guided tours – which are free – of the interior. They have a limit of 30 people and start every hour; the places fill up quickly, so be on time if you wish to see the inside and learn more about Norwegian democracy.
60. Iron Age Farm (Stavanger)
If you are a history buff, you will certainly enjoy this: an iron age farm, rebuilt on the base of an original farm from before 650 AD. The current version is a faithful replica, complete with all the tools used at the time. Children can use those tools to try their hands at steel making!
61. Swords in Rock (Stavanger)
The three swords in the rock mark the actual place of the last battle in the divided Norway. After it, the kingdoms were united under one rule of king Harald. If you listen closely, you can still hear the voices of the last Viking kings whispering…
62. Lofoten War Museum (Svolvaer)
Lofoten War Museum covers the period between 1940 and 1945 – the years of the Second Word War. It is a privately owned museum and the owner greets you on arrival and is very happy to help visitors. The collection itself is huge and included several rare pieces. A must see for history freaks and otherwise.
63. The Royal Palace Tour(Oslo)
The Royal Palace of Oslo is the seat of the royal family. However, tourists are only permitted in the outside areas out of summertime, so you won't get to see how the king and queen of Norway live if you come in another season (but if you are visiting Norway during summer, click the link!). Still, you can take a picture with the royal guard: just make sure to show them their due respect. Otherwise they might get angry – and they have guns.
64. Bergen Aquarium (Bergen)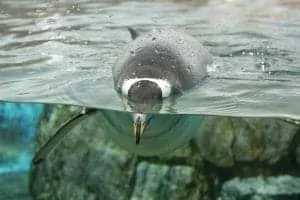 Penguins, sea lions, seals…and more can be seen at the Bergen Aquarium. In the good three hours you will spend there you will see the aforementioned creatures plus a number of others, some of which will surprise you. Excellent for children.
65. Norway's Resistance Museum (Oslo)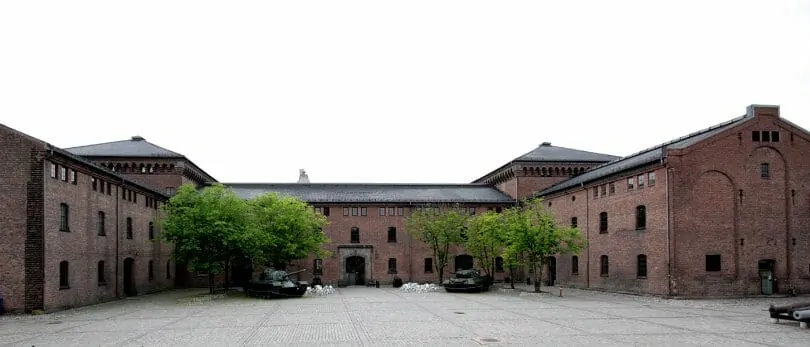 For all who want to learn more about Norway's involvement in WW2, this is the place. Norway's Resistance Museum is a story told through the collection of war memorabilia and war stories. Norway in particular had an important role due to Quisling…but that you will learn there.
66. Tusenfryd (Vinterbro)
Tusenfryd is an amusement park near Oslo. It has rides for all levels of adrenaline tolerance and kids and adults alike can enjoy it. A great place to spend a weekend day at – or more than one.
67. Hunderfossen Familiepark (Lillehammer)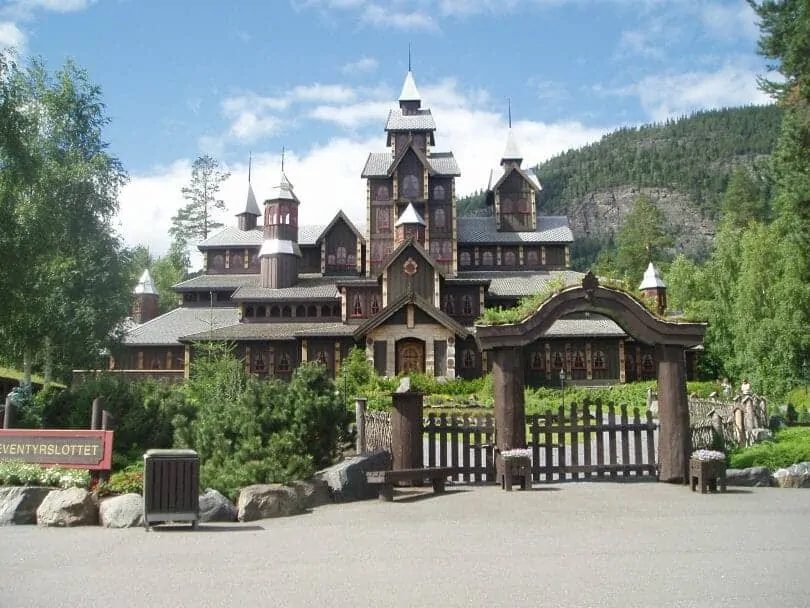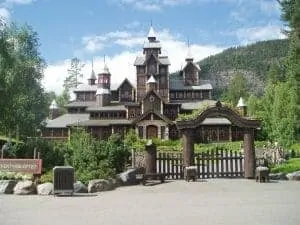 Hunderfossen Familiepark is a family-friendly amusement park with a typically Norwegian theme: trolls and other traditional stories. In the summer, it is much like any other park, but in the winter, it become a place of buzzing activity. Ice sculptures, snow rafting, ice queen,…bring your kids, they will love you for it!
68. Lofotr Viking Museum (Vestvagoy)
Vikings were an interesting bunch. Their lives and culture are still part of Norway today and learning more about the Vikings means learning more about the Norwegians. At Lofotr Viking Museum, you can see authentic Viking houses and through online audio, get to know how people used to live.
69. Norwegian Museum of Technology (Oslo)
Norwegian Museum of Technology is a complete collection of technological advanced when it comes to the country. Everything – from electricity to woodcutting – can be found here in one place. Special emphasis in on the industries specific to Norway, like oil drilling; if you are a tech buzz, you will enjoy this.
70. Botanical Gardens (Oslo)
Visiting the Botanical Gardens in Oslo might not only be an opportunity to see some beautiful flowers, but also to get some much needed warmth in the green houses (especially during winter). An oasis in an otherwise cold city.
71. Stavanger Cathedral (Stavanger)
Stavanger Cathedral is the only cathedral from the Middle Ages in Norway that has remained in its original form and retained its function all the way to today. It was built in 1125 and survived kings, fires and wars. It still stands magnificent today, waiting for lost souls to wander in.
72. Grunerlokka (Oslo)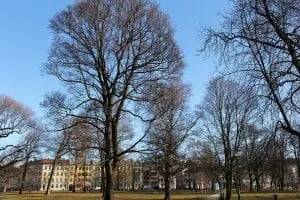 Grunerlokka is a city within a city. Only a few minutes away from the city center, it is always pulsing with life: all the small shops, bars and restaurants turn this area into a hipster paradise. Every visit is a new adventure.
73. Frogner Park (Oslo)
Sometimes we all have to escape the daily grind of city life and parks, filled with green and laughter are often the best choice. If you start to long for the hills of green during your Oslo stay, visit Frogner Park for an afternoon relaxation. Whoever you bring with you, take a blanket and some food and enjoy.
74. Northern Lights Cathedral (Alta)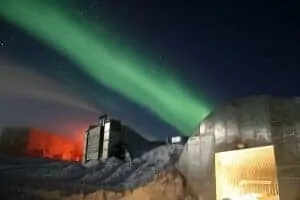 Religious architecture in Norway is something else and the Northern Lights Cathedral in Alta is no exception. The concrete and titanium sheets mirror the cold, harsh environment while the candle-lit inside reminds of a warm campfire. Something worth seeing even if you aren't religious.
75. Lysgardsbakkene Ski Jumping Arena (Lillehammer)
Lysgardsbakkene Ski Jumping Arena is part of an Olympic park where the 1994 Winter Olympics were held. The ski jumping hill is the highlight of the park. If you are not afraid of heights, you can climb the stairs and enjoy the amazing view from the top.
76. Whale Safari Andenes (Andenes)
A whale safari with a you-will-see-a-whale-or-money-back guarantee! Climb aboard a sturdy boat and go whale hunting. Not for meat, but for pictures. The experience starts with a walk through a whale museum and an explanation of how they use sonars to find whales. Then, they approach them slowly and silently as to not disturb them, while you get your chance to take some pictures.
77. Astrup Fearnley Museum(Oslo)
A great museum in a an awe-inspiring building. Renzo Piano is the main star, but they have temporary exhibitions all the time, so make sure to check which ones are on display during your stay. But if you like modern art, a visit to the Astrup Fearnley Museum is a no brainer.
78. Sognsvann Lake (Oslo)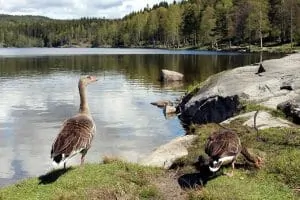 Sognsvann Lake is a scenic lake conveniently places near Oslo city center. When you need some relaxation or recreation, you can come here. In the winter, you can ice skate on the frozen lake and in the summer, you can swim in it. Versatile!
79. Old Town Bridge (Trondheim)
During your walk through the old town of Trondheim don't miss out on the old bridge. When you pass through the bridge gates, make a wish: it will come true. And if not, you'll still have the memory of a nice walk.
80. The Kristiansand Zoo and Amusement Park (Kristiansand)
An awesome place that combines exotic animals with activities for children! If you are looking for things to do with your whole family, look no further: The Kristiansand Zoo and Amusement Park is a must do. You will see lions, tigers, giraffes and much more while walking around this surprisingly large park. And when you grow tired of watching the myriad of animals, there is also a myriad of activities waiting for you.
81. Atlantic Sea Park (Alesund)
The Atlantic Sea Park in – according to Time Magazine – the most beautiful town in the world is something you will regret missing. Here's what you will miss if you don't go: holding live fish, seeing penguins and otters up close and lobsters fighting with knives. Ok, not the last one. But you get the point: this is a must see.
82. The Fortified Town (Fredrikstad)
The fortified town in Fredrikstad is the best preserved in Northern Europe and is buzzing with activity. Concerts, cafes, restaurants, street performers…walking around here never gets boring. And since nowadays there are no guards, archers or cannons, you are free to come by and visit.
83. Besseggen (Vagamo)
A hike to Besseggen is an adventure you will never forget. The 6-8 hour hike is no easy task, but the reward is proportionate to the effort. On the climb you will be privy to some of the best sights Norway has to offer. Come prepared with multiple layers of clothing, food for snacks and leave your fear of heights at home.
84. Fredriksten Fortress (Halden)
An awesome fortress waiting for you to discover! Fredriksten Fortress is magnificent to see. There is an exquisite restaurant inside: you might want to try the wine and steak, they are delicious. You can also look around the castle, climb all over the walls and learn about its history in the museum.
85. Kirkenes Snow Hotel (Kirkenes)
When life gives you snow…you make a hotel out if it. The Kirkenes Snow Hotel is a unique experience, as you will sleep in freezing cold rooms with specially designed sleeping bags to keep you warm. The staff make you feel like a friend and not just a guest. This is no mere hotel, but a destination in itself.
86. Barents Safari Tours (Kirkenes)
At Barents Safari Tours, you get your choice between four different kinds of safari: riverboat, snowmobile, ATV and king crab safari. On the last one you of course get to see the frankly huge water creatures called king crabs (for a good reason). The guides are excellent and explain everything you would want to know.
87. Latefossen (Odda)
Mark Latefossen on your maps. If you happen to travel nearby on your journey, make a stop to look at the roaring double waterfall. The sound might deafen you a bit but the view will pay off.
88. Svalbard Church (Longyearbyen)
Svalbard Church is the world's most northern church. Its style is simple and practical: in these harsh conditions, function comes before form. Still, it is lovely in its simplicity and honest style. If you find yourself up in the north, come visit.
89. Spiralen (Drammen)
The spiral tunnel is a tourist attraction, but it is a byproduct of locals being displeased with quarrying destroying the local landscape. So instead they decided for a tunnel, which ended up becoming a tourist attraction. Lovely view from the top.
90. Rockheim (Trondheim)
Norway's national museum of popular music, Rockheim, is home to the history, culture and many artifacts of Norwegian music. If you are a fan at all, this will be your ultimate experience. Whether you like Norwegian metal or hip hop, they have you covered. A pleasant few hours to spend with music.
91. Bakklandet Old Town (Trondheim)
When you cross the Trondheim bridge, you enter the bohemian part of the town, where you can find all the best coffee spots, art galleries and alternative shops. In Bakklandet Old Town, every house is a different color, the roads are paved with cobblestones and the atmosphere is relaxed and cozy. Perfect?
92. The Borderland Museum (Kirkenes)
A museum for history lovers! The Borderland Museum covers events on the tri-border of Norway, Finland and Russia during the Second World War, as well as the history of mining and Sami people in the area. Definitely worth spending an hour or two if your time here if you find yourself in Kirkenes.
93. Alnes Lighthouse (Alesund)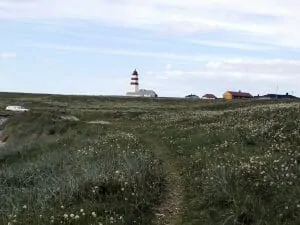 Alnes Lighthouse is one the most visited lighthouses in Norway. It features a small museum and an art gallery, where you can look at the exhibition while sipping on coffee. Open from May to October, it only takes a 30-minute drive from Alesund to get there.
94. Kristiansten Fortress (Trondheim)
Kristiansten Fortress is the best place to go to see Trondheim from above. The view is great; add to that a nice climb and a historic fortress (which played a key role in the Great Northern War) and you get a nice afternoon activity for a sunny day.
95. Tyholttarnet (Trondheim)

A revolving restaurant with first rate service high in the sky above Trondheim? Where do I sign up? Tyholttarnet is a radio tower, complete with an observation deck and the previously mentioned restaurant. The restaurant is 80 meters up and makes one full revolution per hour.
96. Jugendstilsenteret and Kunstmuseet Kube (Alesund)
If you are in Alesund and want to learn more about the town's history, the Kunstmuseet Kube is the place to go. After a major fire in 1904, the town was rebuilt in the Art Nouveau style, examples of which you can see inside and on the streets of Alesund. A must see and a great way to spend a few hours.
97. Dalsnuten (Sandnes)
Dalsnuten is the closest mountain in the Stavanger/Sandnes area. From it, you can see the whole valley: the view is spectacular. The climb to the top isn't too difficult and you can get most of the way with a car. Another example of the spectacular and unspoiled Norwegian scenery.
98. Pirbadet (Trondheim)
A huge water park, which has cold and warm pools, slides, saunas and a view of the fjord is what you get with a visit to Pirbadet. Are you and your family suffering from the climate change in cold Norway? Well, here summer is around all year. You can relax while your kids play and enjoy water activities.
99. Bjorneparken (Fla)
Fantastic park with amazing animals – perfect for a day with the family. Of course, bears are the stars of the park and they attract the largest crowds, but you can also see moose, deer, lynx and others (not otters, though). A two hour car ride from Oslo, this is a great weekend day trip to Bjorneparken.
100. The Most Northern Town (Ny Alesund)
Ny Alesund is the most northern town in the world. This is where most of arctic researches live while doing their research. There isn't much to see in the sense of tourist, but you don't go there to find tourists: you go there to escape them. If that appeals to you, you will probably enjoy the ride there and the peace and quiet you can experience there.
Jen Miller is a former electrical engineer and product specialist with more than 20 years of product design and testing experience. She has designed more than 200 products for Fortune 500 companies, in fields ranging from home appliances to sports gear and outdoor equipment. She founded Jen Reviews to share her knowledge and critical eye for what makes consumers tick, and adopts a strict no-BS approach to help the reader filter through the maze of products and marketing hype out there.  She writes regularly and has been featured on Forbes, Fast Company, The Muse, The Huffington Post, Tiny Buddha and MindBodyGreen.