5,000 years of Korean history and culture flow through the city of "Soul" which has seen the strength and spirit of the Korean people carry on its rich legacy. A city that never rests, Seoul is a city that fiercely honors the traditions of the past while evolving into the future.
1. First stop at Gyeongbokgung Palace (Jongno-gu)
This impressive Northern Palace is reputedly the biggest and the most beautiful of all five palaces. An expansive courtyard lined with rows of stones determining the rank and standing spot of the officials lead the way to the resplendent Joseon King's main hall which characteristically lacks a white roof ridge.
This must-visit palace takes up to 2 hours of your time.
2. Don't miss out on Changdeokgung Palace (Jongno-gu)
The palace comprises of 13 buildings and is designated as one of the national treasures of Korea. Of particular note is the jade stream which has a U-shape and a small waterfall and the beautiful-in-spring secret garden which used to hold 26,000 tree specimens across a hundred species.
Touring the palace takes up to 2 hours.
3. Visit Deoksugung Palace (Jongno-gu)
The ornate tiled roofs with the supporting red stone columns of the many pavilions and halls to make one feel like stepping back in time. Catch the 30-minute guard-changing ceremony replete with guards clad in traditional blue and red outfits.
Exploring the palace grounds takes up to 2 hours.
4. Experience the village life at Namsangol Hanok Village (Jung-gu)
So beautiful as to earn the name the Land of the Fairies, this village has five restored traditional houses and the famous blue crane pond ringed by the greenery of local native trees. Participate in its various cultural programs in making wooden chips and mini-totem poles to bring home as souvenirs.
Exploring the pre-modern village will take up to 2 hours.
5. Stand at the top of Gwanghwamun Gate (Jongno-gu)
Founded by the first Joseon king, this gate symbolises the dawn of a new age of enlightenment. Standing over the city, you will experience the exultant feeling of having glimpsed into Korea's glorious past and her enduring spirit.
Summiting the gate takes 1 hour.
6. Watch the Jongmyo Jaerye at Jongmyo Shrine (Jongno-gu)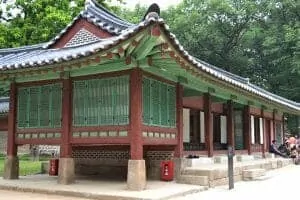 Catch the Jongmyo Jaerye ceremony replete with music from the Tang and Song dynasties and dance symbolising the harmonisation of Yin and Yang. This energetic dance once participated by hundreds of courtiers, key officials and the royal family and has been preserved as one of the world's top pieces of cultural heritage.
Take 1-2 hours to watch the ceremony.
7. Explore the architecture of Dongdaemun Gate (Jongno-gu)
Dongdaemun is one of the eight gates of Seoul Fortress and possesses a small outer gate known as Ongseong to protect against foreign invaders. This gate, with its ornate eaves and double roof, is a national treasure not to be missed.
Exploring the gate takes 1 hour.
8. Admire the striking Gyeonghuigung Palace (Jongno-gu)
This grand palace was often used as a secondary palace for Joseon Kings. Notable structures include Geumcheongyo Bridge and the Seoam Rock with its flowing design.
Touring the palace grounds takes 2 hours.
9. Hike Bukhansan National Park (Gangbuk-gu)
Choose from about 100 mountain paths leading up to Mount Bukhansan with its smooth granite curves. Stand atop Insubong Peak's Giam rocks with the world at your feet to breathe in the crisp mountain air.
Take 2-3 hours to hike the mountain.
10. Relive the Korean War at War Memorial of Korea (Yongsan-gu)
The memorial honours the sacrifices of the patriots of the Korean War. Main exhibits include war relics, sculptures, and documents while more recent additions showcase the country's latest military technology.
The memorial with its countless memorabilia from the war takes up to 2 hours to visit.
11. Extravagant shopping at Namdaemun Market (Jung-gu)
The largest traditional market in Korea – Namdaemun Market boasts 600 years of history, surviving the Japanese occupation amongst other difficult headwinds. Today, you can shop across a versatile array of clothes, accessories and foodstuffs that are distinctively Korean.
Spend 3 hours shopping at Namdaemun Market for a start.
12. Immerse in picturesque Yeouido Park (Yeongdeungpo-gu)
Visit this park in spring to catch cherry blossoms in full bloom or watch performances at its well-known cultural square. Ecosystems such as the Korean garden, grass square, swamp area and walking-cum-rollerblading trails are available for the nature buff to explore.
Exploring Yeouido Park can take 2 hours.
13. Walk along the Cheonggyecheon Stream (Dongdaemun-gu)
A relaxing walk down the promenade sees many Koreans dipping their feet into the brilliant clear river. This stream flows through Seoul and possesses a rich history of restoration dating back to the Joseon dynasty.
A walk down the stream takes up to 2.5 hours.
14. Journey up Mount Namsan at Namsan Park (Jung-gu)
Hiking Mount Namsan in the park has been a mainstay of Seoul Koreans' way of life. Visitors can look forward to admiring its superb greenery and discovering spectacular views of central Seoul.
The 6.7km path takes up to 3 hours to complete.
15. High up at Namsan Seoul Tower (Yongsan-gu)
At 480m in the sky, the tower is one of the tallest in Asia – offering beautiful panoramas of the surrounding park and central Seoul. Drop in at its French or Korean restaurants to dine amongst the clouds.
Take up to 30 minutes exploring the observation deck located at the top.
16. Visit Bukchon Hanok Village (Jongno-gu)
Hundreds of traditional Hanok houses with their trademark tiled roofs and narrow alleyways now serve as cultural centers and restaurants. Visitors get to experience the life of Korean ancestors dating back to the Joseon Dynasty.
A cultural trip at this lovely village takes 2 hours.
17. Meditate at Bongeunsa Temple (Gangnam-gu)
One of the main temples of Korea, visitors get to temporarily experience the life of a monk and sample the temple's delicious vegetarian fare. The inner hall with its polished wood floorings and pillars offers a quiet place for contemplation and meditation.
A quiet meditation session at the temple takes 1 hour.
18. Art appreciation at Leeum Samsung Museum of Art (Yongsan-gu)
A harmonious syncretism of nature and modern architecture, this museum showcases a wide array of traditional Korean art including paintings, ceramics, pottery dating back to the Bronze Age.
These treasured art collections at the museum will take you 1-2 hours to explore.
19. Lantern festival at Jogyesa Temple (Jongno-gu)
This temple is one of the main centres of Korea's Jogye order of Buddhism. The white pine tree located on the temple grounds is a wonder to behold and the yearly lotus lantern parade sees lantern-toting devotees enter its gates to resemble a river of lights.
Enjoying the lantern festival at the temple takes 1-2 hours.
20. Shop around Ewha Womans University (Seodaemun-gu)
Catering exclusively for the young and hip, expect to find clothing boutiques, chic cafes, and plenty of fashionable youth thronging the streets. This area is great to chill out with friends or simply people-watch.
Spend 2-3 hours shopping at this popular shopping district.
21. Pray at Myeongdong Cathedral (Jung-gu)
This gothic Catholic Church has a layered history of political and religious struggle – serving as a safe asylum for political refugees and a graveyard for Christian martyrs. Come at noon to enjoy the melodious notes flowing from the organ amidst the beautiful stained glass and grand ceiling arches.
Spend 1-2 hours at the church.
22. Be astounded at Changgyeonggung Palace (Jongno-gu)
Various archaic halls, pavilions, and gates fill this ancient palace. Much like the other palaces, the design architecture dates back to the Joseon dynasty with designated quarters for the King, the royal harem and attending officials.
Spend 1-2 hours exploring the palace grounds.
23. Shop and eat at Gwangjang Market (Jongno-gu)
The country's first market and the go to place to find fabric-related items such as bed linen, satin sheets, and hanbok clothings. Street food stalls selling anything from Korean-style pancakes to red bean porridge help fill the tummy after some fast and furious shopping.
Spend 2 hours shopping and eating at Gwangjang market.
24. Wind down at the Olympic Park (Songpa-gu)
This giant park includes different segments dedicated to leisure sports, culture amongst others. It is the perfect place for some outdoor jogging, rollerblading or relaxing in the embrace of peaceful greenery.
Spend 3 hours relaxing in the park.
25. Explore Korea's roots at National Museum of Korea (Yongsan-gu)
The most well-stocked museum in Korea – expect to find cultural and religious relics dating back to prehistoric times and a chance to explore the beautiful Korean-influenced calligraphy and paintings.
Spend 2 hours exploring the museum.
26. Day out at Jamsil Baseball Stadium (Songpa-gu)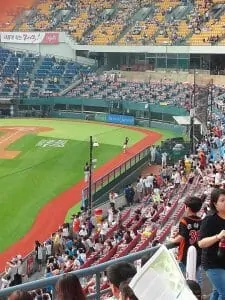 The stadium has a storied history as being the place where Korea won the Baseball World Cup to being the Olympics hosting venue for baseball. This stadium is also a great outdoor place for Korean families and a memorial to Korea's best moments in sporting history.
Take 1-2 hours for a day of fun at the stadium grounds.
27. Enjoy a day of fun at Lotte World (Songpa-gu)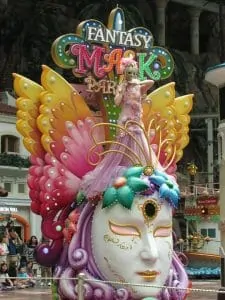 This wonderland of amusement rides and festival parades from the heart-stopping gyro drop to the world carnival parade excite the senses again and again. For a change of pace, visit the folk museum with its collection of items from Korea's 5,000 years of history.
A satisfying day of fun at Lotte World takes 3-4 hours.
28. Behold Gwanghwamun Square (Jongno-gu)
Behold the majestic statues of King Sejong and Admiral Yi Sun-Shin – historic figures who shaped Korea's history and culture – at this vast square. The square is a great place for photo-taking and to admire the cultural lineage of Korea.
Take 1-2 hours to explore this majestic square.
29. Bring your children to Seoul Children's Grand Park (Gwangjin-gu)
A theme park with a zoo and botanical garden all combined into one – children will enjoy the many sights of 100 different species of flora and fauna including the cherry blossoms and "live" tigers.
Carefree times at the park can take 3 hours.
30. Traverse Seoul Forest (Seongdong-gu)
Much like Singapore's own Gardens by the Bay, this forest has many avant-garde art installations sprinkled amidst the lush greenery and various sporting grounds including a skate park. This forest is perfect for the quiet getaway from the hustle and bustle of the city.
31. Relive the Japanese occupation at Seodaemun Prison History Hall (Seodaemun-gu)
Honouring the sacrifices of the patriots of the Korean Independence movement, this prison hall faithfully recreates the dark times under the Japanese occupation. It further tells of the resolve and spirit of Korean prisoners to resist Japanese capitulation.
Touring the prison hall takes up to 2 hours.
32. Mural heaven at Ihwa Mural Village (Jongno-gu)
This beautifully restored village with its countless murals of angels, flowers, and other popular cultural icons is a regular draw for visitors looking for the quirky and fun. Touring this village is bound to fill up your instagram account as your snap your way through the day.
Spotting the many murals at this village takes up to 2 hours.
33. Pay your respect to the former kings of Korea at Seonjeongneung (Gangnam-gu)
Housing the tombs of the great kings of the Joseon Dynasty, expect to find stone sculptures of animals and military officers who act as eternal guardians to the Kings' spirits.
Paying your respects at Seonjeongneung takes 2 hours.
34. Marvel at the revitalised greenery at Seonyudo Park (Yeongdeungpo-gu)
Located next to Hangang River, this park offers scenic views of greenery and is a great place to relax outdoors. A former filtration plant converted into a nature park, the ecological design of the park is meant to highlight the dangers to nature posed by industrialization.
Admiring the greenery at the park takes 2 hours.
35. Explore 63 city (Yeongdeungpo-gu)
Containing both an art gallery and SeaWorld, 63 city rises 63 storeys in the air to be Korea's tallest and most symbolic landmark. The panoramas here are simply amazing!
Take 1-2 hours to explore 63 city.
36. Revel in the royal wedding at Unhyeongung (Jongno-gu)
Unhyeongung's Norakdang hall hosted the last royal wedding which was between King Gojong and Empress Myeongseong. Every year a re-enactment of the ceremony is held – every detail holding true to its original regality and splendor based on careful historical research.
Participating in the royal wedding at Unhyeongung is worth 2 hours of your time.
37. Tour the Seoul Museum of History (Jongno-gu)
This veritable history trove traces Korea's proud lineage back to the Joseon dynasty and explores the promulgation of western ideas and modernization in Korea. Be blown away by the fast changing face of Korea and marvel at how far the Korean people have come.
Take 2-3 hours to visit the museum.
38. Shop for clothings at Dongdaemun Market (Jung-gu)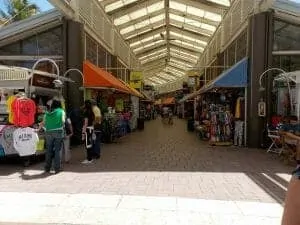 This market specializes in wholesale clothings with two sections comprising of retail shops and wholesale shops. The prices are relatively inexpensive and expect to see crowds of local Koreans and foreign tourists bargaining away.
Spend up to 3 hours shopping at Dongdaemun market.
39. Flower-watching at Cheong Wa Dae (Jongno-gu)
The Blue House is located at an auspicious location being flanked by Bukhansan mountain and the Bukhansan Cheonggyecheon stream. Walk along Mugunghwa valley to catch the national flower of Korea, Mugunghwa, in full bloom.
Flower-watching at Cheong Wa Dae takes 1.5 hours.
40. Hike Achasan Mountain (Gwangjin-gu)
At 287 m, this mountain is a leisure hike to get a bird's-eye view of Seoul and its major landmarks. Achasan Fort is the best viewing spot to see the entire Hangang River.
Depending on your course, hiking the mountain can take up to 2.5 hours.
41. Learn the price of peace at Seoul National Cemetery (Dongjak-gu)
The hall of fallen heroes – notable patriots are buried here to honour their sacrifices and remind future generations of the bloody price of war.
Visiting the cemetery takes up to 2 hours.
42. Stroll along Seokchon Lake Park (Songpa-gu)
Divided into the East and West lakes, the numerous jogging paths and scenic greenery which includes blooming cherry blossoms are complemented by small restaurants and cafes.
Take up to 2 hours to visit the park.
43. Climb Eungbongsan Mountain (Seongdong-gu)
Although not as high as the other mountains, Eungbongsan Mountain hosts the famous Forsythia Festival held at the Octagonal Pavilion where viewers can admire the beautiful yellow-petaled forsythia flowers.
Spend 2-3 hours conquering the mountain.
44. Check out Jangchungdan Park (Jung-gu)
This park honours the brave sacrifices of the men who died defending the late Empress Myeongseong in the form of the Jangchungdan Memorial Stone as well as other prominent figures of the Korean Independence movement.
45. Climb Inwangsan Mountain (Jongno-gu)
The mountain with its peaceful temple and village reflects a land before time where a slower pace of life existed. The idyllic mountain was also known for Siberian tigers thought to be guardians against evil spirits.
Take 2 hours to hike up the mountain.
46. Leisure walk in Yangjae Citizens' Park (Seocho-gu)
94,800 types of trees ranging from pine to horse chestnut spread out across the park almost turning it to a flourishing forest. It is also a popular wedding venue for outdoor activities such as walking, cycling and tennis.
47. Stroll through Nakseongdae Park (Gwanak-gu)
Built as a memorial to General Kang Gam-chan of the Goryeo Dynasty, the 3-storey high stone pagoda adds a touch of history to the quaint and lovely park.
Take 1-2 hours to visit the park.
48. Be inspired by the designs displayed at Dongdaemun Design Plaza (Jung-gu)
This plaza celebrates the love for architectural design with its flowing design without boundaries meant to reflect the energetic spirit of the Dongdaemun area. This landmark further hosts regular design-and-art related exhibitions throughout the year.
An inspirational tour of the plaza takes 2-3 hours.
49. Spend a quiet afternoon at Seoul City Hall (Jung-gu)
The solemn building with its old clock tower stands over a huge oval grass lawn used to host major music festivals during the year. Expect to see Korean families lounging about in the park as they spend a quiet afternoon in the sun.
Spend 2 hours for a day out at the Seoul City Hall.
50. Drop in at the Seoul Central Mosque (Yongsan-gu)
Seoul Central Mosque is the first Islamic mosque in Korea to admire its Islamic-influenced architecture and Islamic calligraphy inscribed at the entrance.
Spend 1-2 hours to learn about Islam at this mosque.
51. Immerse in soccer culture at Seoul World Cup Stadium (Mapo-gu)
Shaped like a Korean kite to symbolize a flight towards victory, this stadium can house 60,000 spectators and is a main venue for the promotion of soccer culture and activity ever since the 2002 World Cup games. Every day sees Koreans doing their daily skating or jogging around the park.
Take 2 hours to immerse yourself in the stadium.
52. Watch cherry blossoms bloom at Kyung Hee University (Dongdaemun-gu)
Thousands of cherry blossoms in full bloom fill the entire campus with their fragrance. Strolling through the campus grounds is an adventure into the natural beauty of Korea's landscape.
The spectacle of blooming cherry blossoms at the university takes 2 hours for one to fully appreciate.
53. Explore Tapgol Park (Jongno-gu)
The official site of the independence movement against the Japanese occupation, the park houses a 10-storey pagoda and other memorials dedicated to heroes of the Korean resistance. Visiting this park allows one to relive the historic moments of korea's colonial history.
Explore Tapgol park in 2 hours.
54. Catch the military parade at Hwaseong Fortress (Paldal-gu)
This sturdy fortress with its brick walls hosts the Suwon Hwaseong Cultural Festival every year which sees the re-enactment of the royal parade with men and women clad in colourful hanbok and military attire steadily marchིing to the beat of the drum.
The military parade Hwaseong Fortress can take up to 2 hours.
55. Exquisite craftwork appreciation Insadong Street (Jongno-gu)
Once the centre of Korea's leading painters and craftsmen in the past, visitors can expect to find pottery, ceramics, and paintings from a wide range of quality and prices in addition to traditional Korean paper.
Spend 2-3 hours shopping at Insadong street.
56. Go international at Itaewon (Yongsan-gu)
The international meeting place of Seoul – Itaewon also has a wide-ranging selection of food from Europe, America, East Asia and Middle East. Expect to find internal fashion and other consumer good brands here for the avid shopper.
The international tour at Itaewon will take you 2-3 hours.
57. Admire Picasso Street at Hongdae (Mapo-gu)
Hongdae plays host to the famous Picasso Street to admire the artistic graffiti and paintings colouring the walls and pavement; sit back amongst the many cafes and bars to soak in the vibrant atmosphere of a university town.
Lounge around for 2 hours at Hongdae.
58. Everyday-shopping at Lotte Mart (Songpa-gu)
No trip to Korea is complete without dropping in at one of the ubiquitous Lotte Marts. This department store which offers uniquely Korean food, clothings, and household goods at inexpensive prices.
SHop for all your daily needs at Lotte Mart within 1 hour.
59. Walk along the Han River (Gangnam-gu)
The Han River has been the river of life for the Korean people. Walking along the river takes you past several parks which are welcome sources of quiet refuge from the busy city.
Take 2-3 hours to walk along the river.
60. Summit Hyehwamun Gate (Jongno-gu)
One of the eight gates of Seoul, Hyehwamun possesses its own charm with its Pheonix wooden decorations on the gatehouse and stone ramparts transporting one back to the era of pre-modern Korea.
Walk along the ramparts at Hyehwamun Gate within 1.5 hours.
61. Be mesmerised by Banpo Bridge Magical Fountain (Seocho-gu)
A brilliant symphony of light, sound, and water colour the evening sky every day with multitudinous patterns of willow trees for the eyes and ears to feast on.
Take 1 hour to enjoy the show.
62. Watch the bell-ringing ceremony at the Bosingak Belfry (Jongno-gu)
Catch the bell-ringing ceremony where the giant bell was rung during the Joseon dynasty to keep time.
The bell-ringing ceremony takes 1 hour.
63. Pull into the Old Seoul Station (Jung-gu)
This old domed train station is a vibrant port of call for the arts, entertainment and various other exhibitions. With its storied history, this station continues to charm visitors to this day.
Take 1-2 hours to explore the station.
64. Delve into plastic surgery culture at Apgujeong Rodeo Street (Gangnam-gu)
The leading destination for international fashion brands and also the centre of plastic surgery in Seoul; here you can find boutique dermatologists, plastic surgery clinics amidst a parade of luxury goods from Prada to Gucci.
Plastic surgery consultations and shopping after at Apgujeong Rodeo Street will take 3 hours.
65. Enjoy the views of golden gingko trees at Sinsadong Garosu-gil (Gangnam-gu)
Artistic, hippy are the words to describe Sinsadong which saw a flood of ateliers, studios, and restaurants open along the golden gingko-lined streets. Expect to satiate your arts curiosity as you wander this garosu-gil.
It will take 2-3 hours to fully appreciate the golden gingkos and arts at Sinsadong.
66. Live it up in the Sinchon area (Seo-gu)
The Sinchon area is lively and without question one of the best places to hang out for food, shopping and basically indulge in the Korean way of life. In the evening, the place is a popular watering hole for office workers winding down from work.
67. Electronics shopping at Yongsan Electronics Market (Yongsan-gu)
This popular youth hangout is an electronic haven where one can find the latest laptops, mobile devices and gaming peripherals.
68. Go mountain climbing at Namhansanseong Provincial Park (Songpa-gu)
This mountain fortress embodies the influences of East Asia and symbolizes the meeting of Western technological weaponry with the old traditions of the Far East. It is a also a popular mountain climbing spot with the locals.
Mountain climbing at the park will take 2-3 hours.
69. Tread across Namdaemun Gate (Jung-gu)
This gate has a pagoda-style gateway and is located in the middle of the city. Although previously damaged by a fire, the gate has now been restored to its former glory.
Threading through Namdaemun Gate will take 1-2 hours.
70. Immerse yourself in folklore at National Folk Museum (Jongno-gu)
The folk museum reveals how Korean households were steeped in Confucian values with sons preferred over girls and also showcases the common folk's way of life during the Joseon period.
The full immersion experience at the museum will take 2-3 hours.
71. Brave the DMZ (Seodaemun-gu)
A place that needs no introduction, the DMZ is the result of the Korean war, and here you can find the sites of various infiltration tunnels built by North Korea as well as museums showcasing war relics.
Exploring the museums and tunnels at the DMZ can take 2 hours.
72. Furniture appreciation at Korea Furniture Museum (Seongbuk-gu)
10 exquisitely produced Hanok structure and 2,000 pieces of traditional furniture fit together to make this exclusive museum one-of-a-kind and a must-visit for furniture buffs.
With so many pieces of furniture, take 3 hours to admire them the museum.
73. Go hipster at Samcheong (Jongno-gu)
This artistic haven is a spot for artists to exhibit their works and for the art buff to find their favourite art piece to hang in their living room. Traditional Hanok and modern cafes lie side-by-side to give this area a charmed feel.
74. Shopping at Ssamziegil (Jongno-gu)
A giant mall with everything you need from clothings, accessories to dining and entertainment – Ssamziegil is built like a spiralling walkway to connect every level and encourage maximum window shopping.
Exhuastive shopping at Ssamziegil can take up to 3 hours.
75. Take the Seoul Metro (Yongsan-gu)
Taking the Seoul Metro is the best way to travel around Seoul with many stations leading directly to the eponymous attractions such as World Cup Stadium station. Cheap and fast, taking the Metro also brings you into close interactions with the everyday Korean.
Each train ride can take up to 1 hour depending on the ride distance.
76. International cuisine visit at Starfield COEX Mall (Gangnam-gu)
One of the largest underground shopping areas in Asia, the COEX mall has a large food court with over 16 different types of foods and offers shopping, movies, and books at various other located stores.
Trying out all the international cuisine at COEX Mall takes 2 hours.
77. Luxury shopping at Shinsegae Main Department Store (Jung-gu)
Korea's first department store – this main department store has been renovated into a modern shopping destination where one can find the latest fashion and luxury brands.
78. Go "relic-hunting" at National Palace Museum of Korea (Jongno-gu)
Over 20,000 relics from the Joseon Dynasty are showcased in this museum. Explore the various scientific and anthropological advances made during this era to understand how Confucian has come to shape the modern day Korean society.
"Relic hunting" at the museum takes 3 hours.
79. Join the fashionable crowd at Daehangno Street (Jongno-gu)
This hip and fashionable street sees young people packing the streets shopping and hanging out at the numerous cafes. This street is also known for its cultural arts performances with 30 theatres dedicated to the performance arts.
Catch a theatre performance at Daehangno street for 2 hours.
80. Get to the top of Naksan Park (Jongno-gu)
Naksan Park is an awe-inspiring granite formation where one can get spectacular views of the city from the sky-high pavilion nestled at the top.
Take 2 hours to explore the park grounds.
81. Bank in at Bank of Korea Museum (Jung-gu)
The museum explores the growth of currency culture in Korea with the establishment of the central banking system. Understand the origins of Korea's monetary system and delve into the Won minting process.
Exploring the museum can take 2 hours.
82. Catch the Seoul Lantern Festival (Jongno-gu)
This internationally-renowned lantern festival sees colourful caricatures of folklore brighten up the Cheonggyecheon Stream. 1.2 km of lanterns sail along the busy city truly making Seoul a "Soul" city.
Spend 1-2 hours admiring the lanterns.
83. Dive into the country's biggest accomplishments at King Sejong and Admiral Yi Sun Shin museums (Jongno-gu)
The two museums exalt the accomplishments of the two greatest figures in Korean history from the invention of the Hangeul to their military accomplishments in bringing peace to the land.
The two museums will take 2-3 hours to fully appreciate the nation's achievements.
84. Tour the National Assembly building (Yeongdeungpo-gu)
The democratic process in Korea unfolds through its halls, chambers, and meeting rooms. Explore the mechanisms of a functioning democracy and its law-making process.
Take 2 hours to explore the building.
85. Join in a prayer session at Gilsangsa temple (Seongbuk-gu)
The temple was borne from the donation of her entire estate by a famous author Kim Yeong-han who was inspired after reading a Buddhist essay "non-possession". This temple offers visitors a variety of programs from prayer sessions to temple stays.
A prayer session at the temple can take up to 2 hours.
86. Leisure walk through Dosan Memorial Park (Gangnam-gu)
The park pays tribute to Korean patriot An Changho who championed Korean Independence. Visitors can walk through the idyllic park while admiring his photos and letters.
A leisure walk through the park can take 1-2 hours.
87. Shop and dine at Garden Five (Songpa-gu)
This well-known shopping centre is a great place for entertainment, dining, and shopping. Expect to find a wide array of international and local brands for the sophisticated shopper.
88. Quiet contemplation at Seoul Anglican Church (Jung-gu)
The church is built in a mix of Romanesque and traditional Korean style with 12 apostle statues and a mosaic of Jesus. The main hall is a solemn place for quiet contemplation and prayers.
Exploring this magnificent church can take up to 2 hours.
89. Wine and dine at Yeonsero (Seodaemun-gu)
The college street is famous for its plentiful restaurants, bars, and cafes – an atmosphere imbibed with the vibrant energy of a dynamic college youth population that never ceases night or day.
Wining and dining at one of Yeonseo's many restaurants takes up to 2 hours.
90. Try out the snow sports at Ttukseom Hangang Park (Gwangjin-gu)
The park is a centre for cultural art performances and regular holiday movie screenings that are organised with the help of innovative water screen technology. For the more active-minded, there are outdoor sports such as windsurfing and snow-skiing to be held throughout the four seasons.
Appreciating the snow sports at Hangang Park will take 2-3 hours of your time.
91. Catch a performance at Seoul Theater Center (Jongno-gu)
The arts centre of Seoul – this is reflected in its architecture with the roof of the building built to resemble a traditional Korean hat. Explore the calligraphy hall to admire the prized calligraphy works or catch a free performance at the crescent-shaped outdoor theatre.
Watching a performance by music maestros at the center will take 2 hours.
92. Tour An Jung-geun Memorial Hall (Jung-gu)
https://upload.wikimedia.org/wikipedia/commons/4/4e/An_Jung-geun.JPG
This patriot's name is a household name in Korea known for his anti-Japanese colonial movement and for the infamous assassination incident. He was eventually martyred and remembered at the memorial hall where one can admire his dream of creating an independent Korea.
Touring the memories of this great Korean patriot at the Memorial Hall will take 2 hours.
93. Catch beautiful panoramas from Bugak Skyway Palgakjeong Pavilion (Jongno-gu)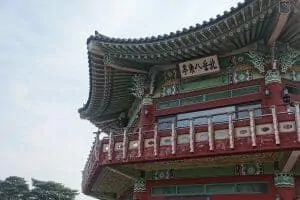 The pavilion is a serene oasis and the filming site for popular Korean dramas. At an altitude of 345m, immerse yourself in the peaceful atmosphere of Bugaksan Mountain.
Spend 1.5 hours at this pavilion.
94. Partake in Buddhist activities at Jingwansa Temple (Eunpyeong-gu)
One of the four major temples of Korea, participate in some of the Buddhist activities such as prayer sessions to bring peace to the mind and escape from the busy mental activities.
A single prayer session at this temple can take 1 hour.
95. Pay your respects at Yanghwajin Foreign Missionary Cemetery (Mapo-gu)
This cemetery is dedicated to western missionaries who gave their lives for their cause and other westerners who made valuable contributions to Korea such as establishing schools.
Take 1 hour to pay your respects at this cemetery.
96. Tour the Seoul National University Museum of Art (Gwanak-gu)
https://upload.wikimedia.org/wikipedia/commons/8/86/SNU_Museum_of_Art.jpg
This university art museum was designed by world-famous architect Rem Koolhaas and dedicated exclusively to modern art. The number of exhibitions range from contemporary art, theatre to architecture and music.
Spend 2 hours to visit the museum.
97. Indulge in Multimedia entertainment at Some Sevit (Seocho-gu)
Made up of three floating islands symbolizing the seed, bud and flower, these three islands play host to regular multimedia art performances, using the latest media communication technology, as well as conferences and exhibitions.
Indulging in the multimedia entertainment options at Some Sevit can take 2-3 hours.
98. Ice skating at Mokdong Stadium (Yangcheon-gu)
This stadium is known for its on-ice activities such as ice hockey and ice skating. There is even an indoor shooting range and fitness club to cater for all manner of sports enthusiasts.
Ice-skating at the stadium is 3 hours worth your time.
99. Sculpture spotting at Soma Museum of Art (Songpa-gu)
There are various exhibitions for art in this environmentally friendly and modern art museum. Be sure to explore sculpture park with its over 204 sculptures.
Spot the sculptures at Soma museum for 1-2 hours.
100. Revisit the Eulsa treaty at Jungmyeongjeon Hall (Jung-gu)
This old brick building is the site where the Eulsa treaty was signed and was also used as by Emperor Gojong as a former meeting place to discuss national affairs.
Exploring the beginnings of the Eulsa treaty at Jungmyeongjeon Hall takes 1-2 hours.
Jen Miller is a former electrical engineer and product specialist with more than 20 years of product design and testing experience. She has designed more than 200 products for Fortune 500 companies, in fields ranging from home appliances to sports gear and outdoor equipment. She founded Jen Reviews to share her knowledge and critical eye for what makes consumers tick, and adopts a strict no-BS approach to help the reader filter through the maze of products and marketing hype out there.  She writes regularly and has been featured on Forbes, Fast Company, The Muse, The Huffington Post, Tiny Buddha and MindBodyGreen.