Hawaii has infinite beaches, waterfalls, hiking trails, and even a place to snowboard. There's plenty to do, whether you're on a family vacation or a romantic honeymoon.
1. Hawaii Volcanoes National Park (Kalpana)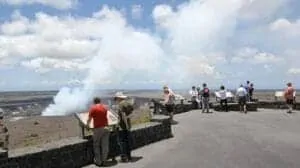 Active volcanic activity will surround you as you hike, bike, and drive around this unique and beautiful park. Bring your camera and take a guided hike or a drive down Chain of Craters Road. You can spend as little as hours here or camp out overnight.
2. Polynesian Cultural Center (Laie)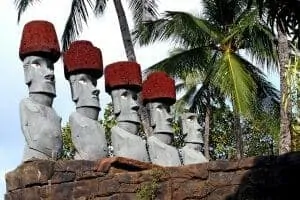 Immerse yourself in six different Polynesian cultures. You'll participate in hands on cultural and learning activities and get demonstrations of the music and art of the islands of Tahiti, Samoa, Fiji, Aotearoa, Tonga, and Hawaii. You'll need a a full day here to experience everything.
3. Diamond Head State Monument (Honolulu)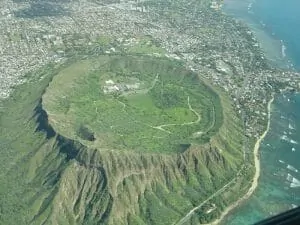 Hike the trail to the 300,000 year old crater and get unparalleled views of the Pacific Ocean. They also offer various packages, including a half day excursion, a yoga tour, and a Segway tour. The basic hike takes about two hours and time and parking are limited, so plan ahead if you want to experience this amazing place.
4. Waimea Canyon State Park (Waimea)
Along with the view of the Waimea Canyon, you can also hike a short nature trail or a more difficult hike into the canyon. There's also trout fishing, picnicking, and pig and goat hunting nearby. Leave yourself half a day or so if you want to try everything.
5. Banzai Pipeline (Haleiwa)
If you're an experienced surfer, you have to visit the Banzai Pipeline when in Hawaii. But be warned – it is dangerous if you're not experienced; however, you can still enjoy the view from Ehukai Beach. Leave 2-3 hours in your day open to spend here.
6. USS Arizona Memorial (Honolulu)
The USS Arizona was bombed during the attack on Pearl Harbor and the memorial pays tribute to those who lost their lives on it that day. As part of your visit to Pearl Harbor, you can watch a documentary film on the ship then take a boat ride out to the site of the memorial, which sits over the ship's sunken hull. The USS Arizona Memorial program will run you about 90 minutes.
7. Sea Life Park Hawaii (Waimanalo)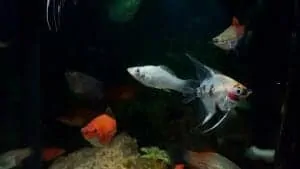 Here you'll find a number of educational, hands on animal interactions. Swim with dolphins and sharks, play with sea lions, explore a reef. There's also educational talks, touch pools, and smaller exhibits, like a penguin encounter. You can easily spend an entired day here.
8. Waipio Valley (Hamakua District)
Called "The Valley of the Kings," this is a significant place for Hawaiian culture and history and is breathtakingly beautiful. Here you can take a guided driving tour, hike, horseback ride into the lush valley. Plan to spend around 4 hours here if you want to go exploring.
9. Haleakala National Park (Maui)
This remote park is home to some endangered animals that won't be found anywhere else. If you plan to spend a day or a weekend here, come prepared. There are a lot of beautiful things to see and learning to be done, but you do need to plan ahead.
10. Aulani (Kapolei)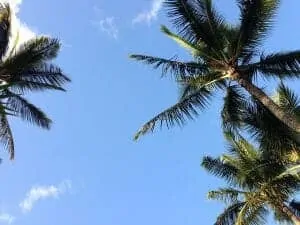 A Disney resort built with the help and consultation of local experts, Aulani is a relaxing getaway for families. They offer a spa, fitness center, as well as activities for teens and young children. It's located on the beach of Oahu and if you spend a week here, you won't run out of things to do.
11. Mauna Kea (Hilo)
A dormant volcano that has become an astronomy hub, Mauna Kea offers amazing views of the night sky. You have to be in pretty good shape to hike all the way to the top, but if you can, you should. You can even go snowboarding! If you aren't up for the climb, just stop at the Onizuka Center for a stargazing session. If you want to hike, you can spend all day here. But allow yourself about 2 hours for a stargazing session.
12. Pearl Harbor (Pearl Harbor)
In addition to visiting the USS Arizona Memorial, there are plenty of other things to see at Pearl Harbor. Tour the Battleship Missouri and see where the Japanese surrender happened. Or sign up for one of the many tours of the area. Depending on what you want to see, you could spend a full day here.
13. Bishop Museum (Honolulu)
Experience a variety of historical and natural relics, Learn about Hawaiian and Pacific culture or the science of Hawaii. Stop in the planetarium or take the kids to the Dora and Diego exhibit. There is a wide range of things to see and learn when you spend half a day at Bishop Museum.
14. Molokini (Maui)
A crescent shaped volcanic island that's designated a State Marine Life and Bird Conservation District, Molokini offers boat tours, snorkeling, scuba diving, and whale watching. This is a special place to spend a day getting up close and personal with nature.
15. Manoa Falls (Honolulu)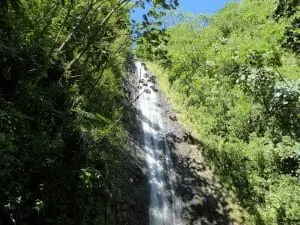 Manoa Falls are accessible by hiking a well maintained and pretty easy trail, but you can take the guided tour if you'd like. The 150 feet tall waterfall is located in a tropical rain forest and you'll need about an hour to hike there and back with some time to enjoy the sights.
16. Hanauma Bay (East Honolulu)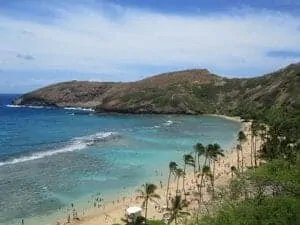 Once a volcanic crater, Hanauma Bay is now a nature preserve and one of the best beaches and places to snorkel. A lot of emphasis has been placed on preserving the land and the ecosystem here, so take care when you visit. Allow a half day here to relax on the beach and do some snorkeling.
17. Nu'uanu Pali (Honolulu)
Stop at the Lookout and get an amazing view of Oahu, overlooking 985 foot cliffs in the Koolau Mountains. But be warned – it gets pretty windy! A visit here will take only about an hour so add it to your plans when you're in the area.
18. Kuliouou Ridge Trail (Honolulu)
This well maintained trail is 5 miles round trip and gives a stunning view of Waimanalo beaches and farmland and Hawaii Kai. Go at a nice pace and the hike will take you about 5 hours.
19. Kokee State Park (Waimea)
A plateau covered in forest and 45 miles of hiking trails, Kokee State Park sits north of Waimea Canyon. There's also a museum which provides information about the parks, trails, and Waimea Canyon. Spend at least half a day here.
20. Uncle Clay's House of Pure Aloha (Honolulu)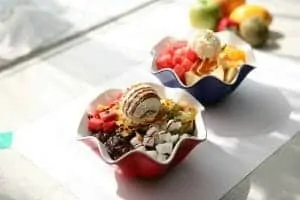 Serving shaved ice treats with all natural ingredients and syrup made in house and vanilla bean ice cream, Uncle Clay's get consistent 5 star reviews and everyone goes back for more. It will take about a half hour or so to treat yourself here.
21. Humpback Whale Sanctuary (Kihei)
Created in 1992 to protect humpback whales, the sanctuary is in the shallow shoreline of four of the islands. The visitor center in Kihei is on the beach right by sanctuary waters and offers educational exhibits about the whales, their habitats, and the need for preservation. A stop in the visitor's center and some whale watching will take 1-2 hours.
22. Molokai (Molokai)
On Molokai, you really see Hawaii in a way you won't find anywhere else. Beautiful, clean, and honest, you'll find small local shops, white sandy beaches, and not much else. No traffic lights, no fast food, no tall buildings. Spend a weekend stepping back in time for a truly relaxing getaway.
23. Kona (Kona)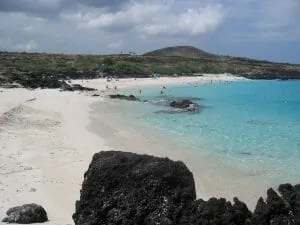 Kona is a district on the Big Island that stretches 60 miles along the coast. It has a lot of historical landmarks along the way, as well as snorkeling, a manta ray boat ride, and deep sea fishing. Kona is also known for it's coffee, some of the best in the world. You could spend a day or two working your way up the coast of this district.
24. Jack's Diving Locker (Kailua-Kona)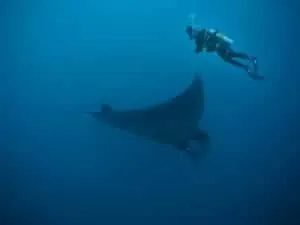 Started in 1981, Jack's Diving Locker offers a long list of adventures – night time manta ray dives, boat and shore snorkeling, a dolphin and whale watching snorkel cruise, as well as classes about scuba and rescue essentials. Tour lengths and times vary so plan ahead, but make sure you get in on these adventures.
25. Helena's Hawaiian Food (Honolulu)
Helena's has been serving outstanding traditional Hawaiian food since 1946. They have an extensive menu offering everything from Kalua pig to shortribs to haupai. You won't find better Hawaiian food than this, so stop in for lunch or dinner.
26. Pacific Aviation Museum Pearl Harbor (Honolulu)
With two hangars full of aviation exhibits, at the Pacific Aviation Museum Pearl Harbor, you'll see a lot of history. There's fighters, bombers, and helicopters on display as well as many educational opportunities for kids. It will take roughly 2 hours to see everything.
27. Kualoa Ranch (Kaneohe)
Kualoa Ranch has existed since 1850. The terrain changes across its 4,000 acres from cliffs to valleys to beaches to rainforests. They have 9 different tours to sign up for, including horseback rides, atv rides, fishpond and garden excursions. They also have a movie tour which shows you were some pretty famous scenes were filmed, most notably Jurassic Park. How long you'll spend here depends on what tour you sign up for, but it's a safe bet that you'll need about 3 hours.
28. Sleeping Giant Trail (Kapaa)
A 4 mile hike round trip, the Sleeping Giant Trail got it's name from the silhouette of the mountain's shape – it resembles a giant lying down. You get incredible views of the ocean, the Wailua River, and Mount Waialeale. Leave yourself about 4 hours to do the whole hike with extra time to take in the view.
29. Port Waikiki Cruises (Honolulu)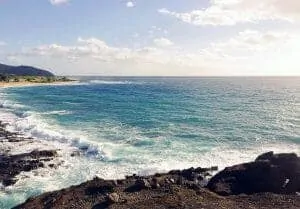 Port Waikiki Cruises offers a variety of cruises – turtle reef snorkel, sunset and cocktails, and a fireworks dinner cruise. You'll find some of the most beautiful sunsets in the world here, so take a 90 minute or 2 hours cruise to watch the sun disappear over the ocean.
30. Kailua Farmer's Market (Kailua)
The Kailua Farmer's Market offer diverse products from around 40 different vendors. You'll find hawaiian chili, pastries, vegetables, and ice cream, just to name a few. The market is only open
Thursday nights from 5 pm – 7:30 pm so make sure you plan a visit in that time.
31. Helicopter Tours (Various)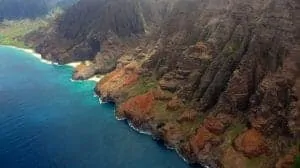 Helicopter tours are one of the most unique ways to see the islands. You'll see waterfalls, ocean, landmarks, rainforests, and so much more. There are a lot of companies that offer helicopter tours, so times and prices vary, but this is definitely an experience worth having.
32. Kapalua Resort (Maui)
Built on what used to be a plantation producing aloe, coffee, taro, and mango, Kapalua Resort is located in a nature preserve and two marine life sanctuaries. It offers ziplining, tennis, hiking trails, and golf as well as a variety of villas and oceanfront rooms to stay in. A week here wouldn't be long enough to spend in paradise.
33. Hilo Town (Hilo)
Hilo has many of it's shops listed on the National Registry of Historic Places, like the Palace Theater built in 1925. It's small town Hawaii at its best and there's so much to do – a zoo, a farmer's market, an astronomy center, a brewing company, and access to numerous hiking trails. Spend a weekend getting to know Hilo Town.
34. Seven Sacred Pools (Maui)
Naturally made by a rainforest stream working its way into the valley, Seven Sacred Pools sit along it's path. There's actually many more than 7 to choose from. Take a hike then take a dip in the clear water. Allow 2-3 hours here but come early – it gets busy!
35. Na Pali Coast State Park (Kapaa)
Cliffs and deep, narrow valleys lead right to the sea at Na Pali Coast State Park. Here, you can go camping, hiking, or boating to reach the coast. Some permits are needed before spending the day or night here, so make sure you have all your papers in order before you head out.
36. Road to Hana (Maui)
You can take a van tour or drive it on your own, but you should see the Road to Hana. In addition to being an awesome scenic drive, this area is full of legends and history. Read up ahead of time so you get to see all the things that most interest you. You can drive for the day or stay overnight.
37. 'Iolani Palace (Honolulu)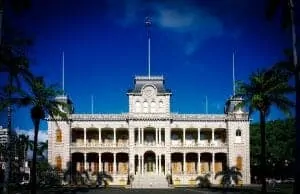 Iolani Palace was the official home to Hawaii's royalty. This is a National Historic Landmark that was built in 1882. In addition to the beautiful landscaped grounds, you'll also see tableware, furniture, the Iolani Barracks, and the Coronation Pavilion. Allow yourself 2 hours here.
38. Duke's Waikiki (Honolulu)
Duke Paoa Kahanamoku was born in 1890 in Honolulu. He went on to win several Olympic medals and competed in the games for 20 years. Now, Duke's Waikiki is named in honor of this Hawaiian legend. This oceanfront restaurant has a menu offering Hawaiian staples and classic American faire. Stop in for dinner, you won't be disappointed.
39. Green Sands Beach (Kona)
Green Sands Beach is a rarity – one of only two green sand beaches in the United States. Visiting this beach is an investment. You have to hike 2.5 miles just to get there. But it's worth it to see this rare place. It'll take most of the day to hike there, spend some time on the beach, then hike back.
40. Wild Side Specialty Tour (Waianae)
Wild Side Specialty Tour does things a little differently than other boat charters – they prefer small groups and cater the excursion to the needs of the passengers. They offer two different daytime cruises along with special eclipse and meteor shower cruises. Swim with the dolphins and sea turtles or go whale watching. Cruises run anywhere from from 3- 4 hours.
41. Makawao (Maui)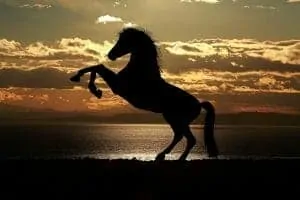 Makawao is what's known as a cowboy town; horseback riding Hawaiian cowboys – or paniolo – round up cattle in the wide open fields. There's even a rodeo every year on July 4, a 50 year tradition. Makawao is also home to many one of a kind shops and galleries and is an up and coming artist community. If you can't make it for the rodeo, at least spend 2-3 hours shopping and having a bite to eat.
42. USS Missouri (Honolulu)
This is the place where WWII officially came to an end, where the Japanese surrendered on September 2, 1945. The USS Missouri then went on to Korea and Operation Desert Storm. Decommissioned in 1992, the USS Missouri became an official part of the Pearl Harbor memorial on January 29, 1999. There are three tours, a self guided tour where you can take as long as you'd like, plus a 35 minute and 2 hour tour lead by a guide.
43. Puu Pehe (Hulopoe Beach)
Steeped in the legend of the love of a young warrior named Makakehau and his love, Pehe, this giant rock formation is fondly known as Sweetheart Rock. Come here for a beautiful sunset and maybe even see some dolphins.
44. Thurston Lava Tube (Pahoa)
After a short 20 minute hike through the lush forest, you'll reach the Thurston Lava Tube, a long, thin hollow cavern where several hundred years about, lava carved it out of the rocks. It's a nice hike, a good place for bird watching, and a great place to take pictures. Allow yourself an hour or so here to take the hike there and back while leaving enough time to enjoy the view.
45. Vintage Cave (Honolulu)
A fine dining restaurant like no other, Vintage Cave pay homage to the history, creativity, and ambiance of caves. You'll be surrounded by brick walls in the dark, windowless rooms where impressive collections of art, jewelry, glass, and fine china reside. This place is expensive and has a semi-formal dress code, but if can swing it, having dinner here is truly a once in a lifetime experience.
46. Honolulu Beerworks (Honolulu)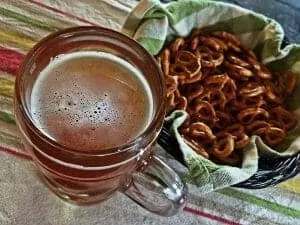 A husband and wife team opened Honolulu Beerworks in 2014. They have 10 home brewed beers on tap, some with a decidedly Hawaiian flair. There's a beautiful bar with a patio and a lunch and dinner menu with classic American bar food and local specialties. Stop into this unique brew pub for dinner and drinks.
47. Kalaupapa Leprosy Settlement and National Park (Kalaupapa)
This is a former leprosy colony that opened in 1980 and was established to deal with the spread of the disease among the Hawaiian people who had no immunity because they were so isolated. It now serves as a place for education and reflection. If you're over 16 and secure a permit ahead of time, you can take an official tour that includes a mule ride down 2,000 feet of cliffs. Make sure you plan ahead for the lengthy tour and secure your permits before you go.
48. Maui Ocean Center (Wailuku)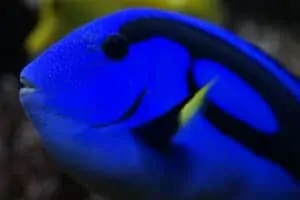 Known as the "Aquarium of Hawaii," Maui Ocean Center is home only to animals that are found in Hawaii. There's a tide pool, a sea turtle exhibit, even a chance to dive with sharks. You can spend 3-4 hours here if you want to see and do all you can.
49. La Perouse Bay (Maui)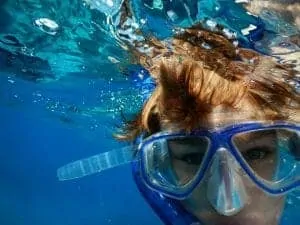 Here you'll find a jagged, rocky shore line filled with tide pools and plenty of snorkeling opportunities. It recently repoened after a breif closure to allow the environment ot recover, so take care during your 2-3 hours experiecing the outdoors here.
50. Hapuna Beach State Recreational Park (Waimea)
Swim, snorkel, fish, or just hang out on the beach here. Lifeguards are on duty as sometimes the current can get too strong for beginners, but if you have to avoid the water, there's also hiking trails, picnicking, food, and some camping huts available. Plan ahead of time to camp overnight or just spend the day.
51. Wet n Wild Hawaii (Kapolei)
One of the best family destinations in the state, Wet n Wild Hawaii has something for everyone. There's calmer slides and pools for kids, along with miniature golfing. There are also several water raft slides and a wave pool and plenty of extreme slides and experiences for the really brave. You could easily spend an entire day here.
52. Grove Farm Museum (Lihue)
One of the first sugar plantations started in Hawaii, Grove Farm was established in 1854. The original plantation house is still there along with most of the other original facilities. Tours are available Monday, Wednesday and Thursday at 10 am and 1 pm. There's also a train ride through the plantation available.
53. Makapu'u Lighthouse Trail (Waimanalo)
This is a beautiful hiking trail with a lot of opportunities for photographs. There's lots of things to see, including the coast and the Makapu'u Lighthouse, which is itself off limits but remains a good photo op. There's also opportunities to see a variety of nesting birds and maybe even a migrating humpback whale if the season is right. Bring your binoculars and spend an afternoon hiking here.
54. Bevy (Honolulu)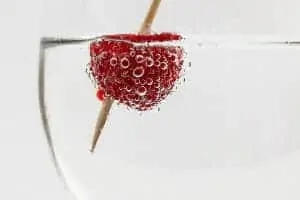 A local bar that takes old traditions and adds a modern spin. They serve interesting cocktails and have a nice sized lunch and dinner menu. They pride themselves on their service. When in Honolulu, so stop by for dinner and some cocktails.
55. USS Bowfin (Pearl Harbor)
The USS Bowfin set out from Pearl Harbor to fight in WWII exactly one year after the Japanese attack that brought the US into the war and is therefore known as the Pearl Harbor Avenger. You can tour the submarine and learn about WWII in it museum. Self guided tours will take 2-3 hours.
56. Chinatown (Honolulu)
The first Chinese residents came to Hawaii in 1789, but in the 1850s they began arriving in large numbers to work on the sugar plantations. In 1870, the neighborhood was officially called Chinatown. It's recovered from two massive fires in it's history and local merchants have brought this place back to life. A 2 ½ hour walking tour provided by the Chinese Chamber of Commerce of Hawaii Is offered every Tuesday and is worth checking out.
57. Waioli Mission House (Hanalei)
Built in 1837, this is the home of early Christian missionaries that came to Hawaii and is still beautifully preserved. It's built in the style of Southern architecture and was restored in 1921. You can take tours of this unique property on Tuesday, Thursday, and Saturday from 9 am to 3 pm.
58. Fishponds of Molokai (Kaunakakai)
Built 700-800 years ago, these fish ponds are made from coral and boulders to keep the fish in and allow the water to flow in and out. At one time, each fish pond could provide 400 lbs of fish to harvest. It's a fascinating piece of history to see, spend an hour or so here to see how it works.
59. Kilauea Point National Wildlife Refuge (Kilauea)
A landscape of sea cliffs leading to the ocean is home to many animals, including nesting birds, dolphins, monk seals, and the endangered Hawaiian goose. You could easily spend 2 hours exploring this outdoor space.
60. Sunset Beach Park (Haleiwa)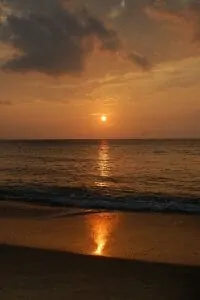 A perfect summertime sport for swimming and snorkeling, and a great place to surf in the winter when the waters get a little rougher. Watch out for the strong currents when you're in the water. Try to stay late after spending a day here to watch a beautiful sunset.
61. Feast at Lele (Lahaina)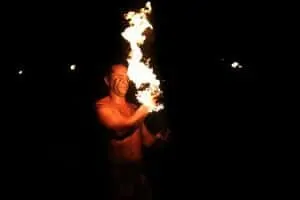 Featuring a 5 course sit down dinner that serves Polynesian fare from Hawaii, Tahiti, and Samoa as well as music and entertainment, Feast at Lele is a unique dining experience. It's located on the same beach where the royal family of Maui once feasted. Make your dinner reservation and enjoy the immersive experience.
62. Kaloko-Honokohau National Historical Park (Kailua-Kona)
Among the black barren landscape, you'll see ingenious fish ponds. You can snorkel and maybe even see a sea turtle. You might even spot petroglyphs left by the first inhabitants of this land. Take 2-3 hours here exploring.
63. Liliha Bakery (Honolulu)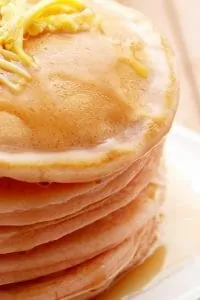 A bakery and diner that opened in 1950, Liliha Bakery serves fresh baked goods as well as a diner open 24 hours. They bake around the clock and have the fluffiest pancakes around. Have dessert or a meal here, but remember, they're closed on Mondays.
64. Waikiki Aquarium (Honolulu)
The Waikiki Aquarium opened in 1904. A lot has changed since then, but their mission is still to protect and conserve marine life. You'll see sharks, coral, jellyfish, and seals among other animals. You'll need about 2 hours here.
65. Makena Stables (Kihei)
Makena Stables offer small group horseback tours of Ulupalakua Ranch. Average group size is four riders so the experience is personalized and intimate. Depending on the time of year, you might see wild deer, dolphins, or whales as you ride through the ranch to the shore. They have morning and sunset rides. that last 90 minutes each.
66. Rainbow Falls (Hilo)
Part of Wailuku State Park, Rainbow Falls got its name from the rainbows that form in the most at the bottom of the 80 foot drop. A little further up the river, you'll see the Boiling Pots, water flowing down terraced rock formations that appear to be bubbling. You can't swim here, but allow two hours to hike and see the falls.
67. Keahiakawelo (Lanai City)
You'll need a four wheel drive vehicle to get to it, but Keahiakawelo is a beautiful rock garden known as the Garden of the Gods. The area is dry and barren with rock towers and formations surrounding you. You'll need about 3 hours for an excursion here as it's about a 45 minute drive each way.
68. Honolulu Zoo (Honolulu)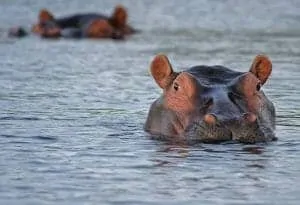 The Honolulu Zoo has a wide variety of animals – hippopotamus, meerkats, tigers, elephants, and giraffes to name a few. They also pride themselves on their unique gardens of native plants. They offer a lot of camp opportunities for kids and are heavily involved in conservation. Allow 2-3 hours here.
69. Honolulu Museum of Art (Honolulu)
Founded in 1927, the Honolulu Museum of Art has more than 50,000 pieces that cover nearly 5,000 years. They have Asian, European, and American art and and textiles from various cultures. They offer tours, or you can do a self guided visit and take around 2 hours to see the variety of art they offer.
70. Lanikai Beach (Kailua)
With a mile of white sandy beaches and a calm sea, this is a good beach for a day out with the family. It's often described as one of the most beautiful beaches in Hawaii and one of the best in the world. Spend a day at the beach here with your family.
71. Kalalau Trail (Kauai)
Eleven miles long and the only access for this portion of the rugged Na Pali coast, you'll see a varying landscape as you make your way through cliffs and valleys. Camping is available at some spots along the trail. If you like camping and hiking, this is a beautiful place to spend a weekend.
72. Upcountry Farmer's Market (Makawao)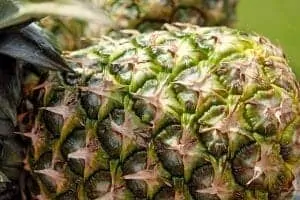 The Upcountry Farmer's Market aims to have most of the fruits and vegetable they sell grown right in Maui. They also have a vast selection of prepared foods and baked goods, juices and a variety of cheese. This is the longest running event in the area, it's been going in various locations for about 40 years. Spend at least 2 hours here sampling Maui's best.
73.Tin Can Mailman (Honolulu)
Offering thousands of Hawaiian antiques and collectables, this place is one of a kind. They have old maps, pin up girl posters, jewelry, and much much more. You can shop on-line
or spend an hour or two digging through all the things they have to offer in store.
74. Wai'anapanapa State Park (Hana)
This is a remote hikings spot along the coast with low, rocky cliffs that feature a cave, a temple, a forest, and a black sand beach. Cabins and camping areas are available so you can easily make this a weekend getaway.
75. Eat the Street (Honolulu)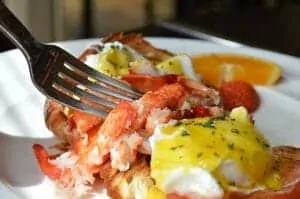 Eat the Street is a monthly event featuring over 40 vendors selling a variety of food. There's various Eat the Street events around the island, but the first and biggest one is in Honolulu on the last Friday of every month from 5 – 10 pm.
76. Hawaii Tropical Botanical Garden (Papaikou)
Called a "garden in a valley on the ocean," the Hawaii Botanical Garden covers 40 acres with an extensive variety of plants from around the world. They offer a lot of trails through the garden so you can take a leisurely walk through this natural greenhouse. If you're visiting Hawaii on a cruise, they'll pick you up at the pier. To thoroughly see all this place has to offer, allow 2-3 hours here.
77. Byodo-In Temple (Kaneohe)
Built in 1968, this is a replica of a large temple in Japan. The beautiful grounds are home to peacocks and ponds filled with koi. The temple is surrounded by mountains and truly gives a very unique landscape. This non-denominational temple is a beautiful sight, allow yourself at least an hour here.
78. Hulihee Palace (Kailua-Kona)
What used to be a summer house for Hawaiian royalty is now a unique museum of Victorian artifacts. They also offer a cultural day one Sunday a month for families, complete with hula on the lawn. Allow about 2 hours here for a regular visit, more if you're going for the family Sunday.
79. Romy's Kahuku Prawns and Shrimp (Kahuku)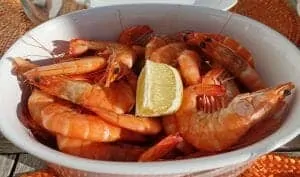 This roadside stand is a hot spot for dinner or lunch. They offer a variety of fresh prawn and shrimp dishes as well as a handful of Hawaiian desserts. The prawns are harvested daily and cooked live to ensure they're the freshest seafood you'll have on the island. Stop by for lunch or dinner.
80. Ala Moana State Park (Oahu)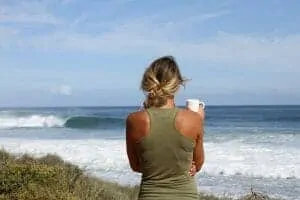 Across the street from a mall, this white sand beach also has a grassy area with shade trees, picnic tables, a yacht club, tennis courts, and concession stands. This is considered a local favorite, and it's easy to see why. With something to offer everyone, spend a day at the beach and maybe shopping at the mall or having a picnic in the grass.
81. Merrie Monarch Hula Festival (Hilo)
A week long hula festival that's been going strong since 1963. To prepare for this festival, every year classes, workshops, and seminars teaching hula are held both in Hawaii and on the mainland. Immerse yourself in the art of hula and plan a day at the festival.
82. Aloha Stadium's Swap Meet (Honolulu)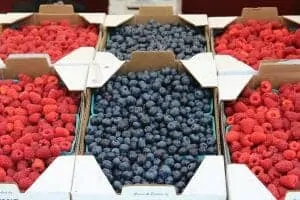 Four hundred local merchants are here 3 days a week creating the largest open air market on Hawaii. They sell everything from coffee to doll clothes to desserts. You could wander the aisles here forever, but make sure you allow yourself at least 2 hours to see as much as you can.
83. Three Bears Falls (Haiku)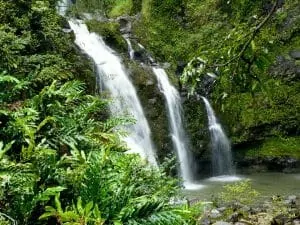 These falls have easy road side access and give a great photo op. There's a parking lot close by so you can park, take a short hike, and swim if you want more than just a quick picture. Stop by for a quick selfie or, If you want to swim, allow yourself an hour or two here.
84. Parker Ranch (Waimea)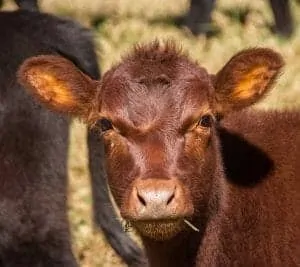 Parker Ranch has a 160 year history and remains dedicated to maintaining their ties to the past while focusing on sustainability for the future. The have self guided tours and a small museum. You can learn all about cattle ranching and witness the herd in their natural habitat. Give yourself around 2 hours here.
85. Lahaina Banyan Tree (Lahaina)
Planted in 1873, this banyan tree was given as a gift from the missionaries in India and is the largest in the country. It's limbs and trunks have spread out so that they now cover a quarter of a mile. The tree serves as a sort of meeting place, weekends you will find a small artist market and sometimes live music and hula. Stop by for a visit during the week or come for an hour or two on the weekend and see what the artists have to offer.
86. Three Ring Ranch Exotic Animal Sanctuary (Kailua)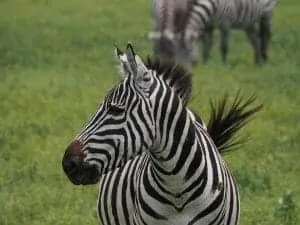 Home to goats, donkeys, monkeys, and a wide variety of birds, a lot of animals have been treated, rehabilitated, and released from Three Ring Ranch. The sanctuary doesn't have open public hours, but they do offer private educational tours. They typically take groups of 6 people on a 2 hour private tour where you can get up close and personal with the animal.
87. Matsumoto's (Haleiwa)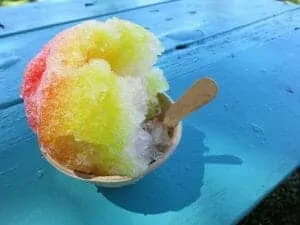 In business since 1951, Matsumoto's has been run by the same family since the very beginning. The only location has evolved over the years and now has some of the best shaved ice around. Stop here for a sweet treat – they have more than 30 flavors!
88. Dole Plantation Maze (Wahiawa)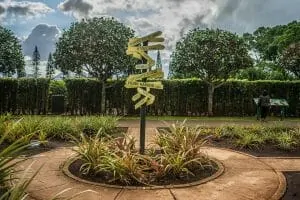 There's also a train ride and a grade tour here, but the pineapple maze is the centerpiece of any visit to the Dole Plantation. The maze covers 3 acres and has secret stations throughout to help guide you through. Unless you get lost in the labyrinth, 2-3 hours here should be enough time to see everything.
89. Aloha Tower (Honolulu)
The Aloha Tower opened in 1926 and housed an observatory and acted as a lookout tower. Now, it's been transformed into a marketplace with restaurants and a bookstore. But the view of the ocean hasn't changed much. Stop by to see the one of the most recognizable buildings in Hawaii. Spend a few hours taking in the view then doing some shopping.
90. Moiliili Summer Fest (Honolulu)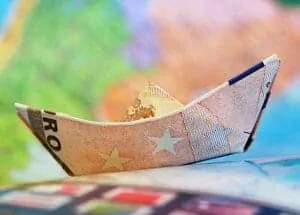 A yearly event in one of the oldest neighborhoods, the Summer Fest has food and craft booths, fun activities, and live music entertainment. Do origami, learn about the Japanese celebration of Tanabata, or play science games. Check the date and spend a evening at the summer fest.
91. Small Town Coffee Co. (Kapaa)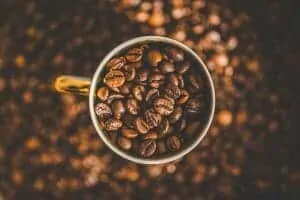 Serving coffee, pastries, tea, smoothies, and more, this little coffee shop is set up in a little bus, serves breakfast and lunch, and hosts many local musicians. Spend an hour or two eating, drinking, listening to music, and just hanging out.
92. Koko Head Stairs (Oahu)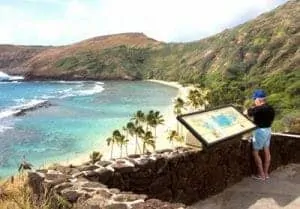 A hike of over a thousand steps to reach the top, the stairs are actually an old, unused railway that was once used to haul military cargo to the top of the mountain. There's beautiful views once you get to there. This is one of the most popular hikes in Oahu. 2-3 hours here is long enough to do the whole hike with time to relax and take in the view once you get to the top.
93. Little Village Noodle Shop (Honolulu)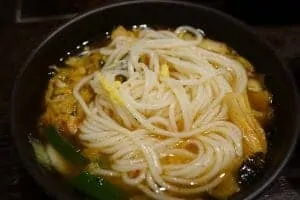 The owners came to Hawaii in 1974 and ten years later had saved up enough to follow their dream and open a restaurant serving fresh dim sum daily and a mix of various regional Chinese cuisines. They've since expanded and opened a second buffet location, but the food remains just as exquisite. Stop by for a delicious dinner.
94. Rainbow Drive In (Honolulu)
For more than 50 years, Rainbow Drive In has served authentic, inexpensive local food along with classic American favorites. They serve a variety of entrees, sandwiches, and side dishes. They have a shop attached that sells merchandise and some extras, like a bag of their famous chili mix. Stop be for a famous chili dog for lunch today.
95. Shangri La (Honolulu)
Built in 1937 as the home of an heiress, Shangri La now acts as a home to Islamic culture. Guided tours and various programs are offered with the goal of educating about the Islamic culture. On display are various manuscripts, paintings, tapestries, and silver tableware. Tours are offered Wednesday through Saturday and you have to book ahead.
96. Kela's Glass Gallery (Kapaa)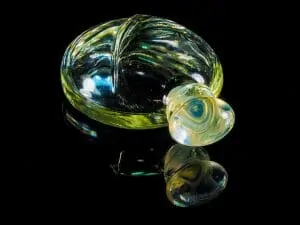 This shop sells handmade glass bowls, vases, platters, sculptures, jewelry, and perfume bottles that they buy directly from the artists who made them. There's an extensive website where you can browse and buy online, but if you can make it to the shop, spend 30 minutes to an hour looking at the collection.
97. Spouting Horn Park (Poipu)
Spouting Horn Park is one of the most photographed spots on Kauai because of the natural lava tube that expels large spouts of water during swells. This park has easy access and a lot of parking. It's a good place to catch a sunset or look for humpback whales during season. Spend an hour or so here and get some cool photos of this one of a kind spot.
98. Braddah Hutt's BBQ (Hana)
Served out of a truck that sits in the driveway of a private home, Braddah Hutt's gets consistent 5 star reviews for their barbecue. Pulled pork, fish tacos, short ribs, mahi mahi. This food is delicious, the location in unpretentious, and the experience will blow you away. Stop by for an early lunch, you won't be disappointed.
99. Big Island Bees (Captain Cook)
Run by a fourth generation beekeeper, Big Island Bees has been in business since 1971 and today is home to 120 million bees. Stop by for a tour and learn the ins and outs of beekeeping, explore the museum and stop by the store to buy some honey. Allow yourself 2-3 hours here and see what all the buzz is about.
100. Plantation Village (Waipahu)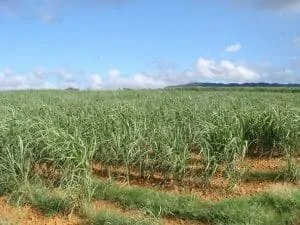 Plantation Village is an outdoor museum of a Hawaiian sugar plantation with restored and replicated buildings. You'll learn about the many cultures that have settled in Hawaii and experience life here as it was in the 1900s. Guided tours are given Monday through Saturday at various time and last about 90 minutes.
Jen Miller is a former electrical engineer and product specialist with more than 20 years of product design and testing experience. She has designed more than 200 products for Fortune 500 companies, in fields ranging from home appliances to sports gear and outdoor equipment. She founded Jen Reviews to share her knowledge and critical eye for what makes consumers tick, and adopts a strict no-BS approach to help the reader filter through the maze of products and marketing hype out there.  She writes regularly and has been featured on Forbes, Fast Company, The Muse, The Huffington Post, Tiny Buddha and MindBodyGreen.