There is so much to do in New York State. New York City of course offers endless opportunities for fun and adventure, but the state also has mountains, lakes, and strong ties to history to explore. Here is the ultimate guide to the 100 best things to do in New York.
1. Adirondack Mountains (Plattsburg)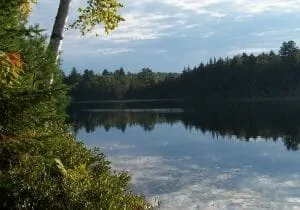 The Adirondack Mountains are a few hours drive north of New York City and a far cry from the hustle and bustle. In this beautiful landscape, countless opportunities to experience the outdoors await. You could spend an entire weekend here skiing, hunting, fishing, or many other outdoors activities. Or visit museums, breweries, or seasonal events.
2. The Finger Lakes (Rochester)
Fishing, hunting, biking, boating – the Finger Lakes are a great place for outdoor activities. But the area is best known for it's wine, breweries, and hard cider. It's a good weekend destination to relax, get outdoors, and indulge.
3. Thousand Islands (Various)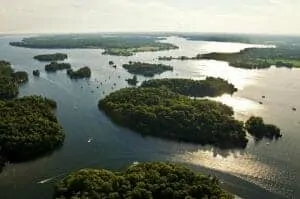 Thousand Islands is known for it's endless shorelines and provides a unique, beautiful environment to experience the outdoors. Fishing, hunting, boating, and hot air adventures await in a weekend getaway to Thousand Islands.
4. The Statue of Liberty (New York City)
A gift from France to the United States dedicated in 1886, the Statue of Liberty has always been a beacon of democracy and hope. Visit and you can climb all the way to the top and get the grand view from Lady Liberty's crown. Experiencing the monument itself will take 1-2 hours.
5. Central Park (New York City)
In 1853, 750 acres of land were set aside to turn into Central Park. You could easily spend a day or two here exploring. There's bridges, streams, waterfalls, statues, a boathouse – even a zoo.
6. Grand Central Terminal (New York City)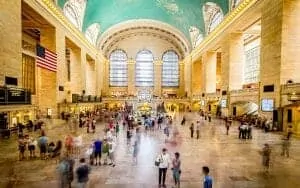 A gorgeous landmark with a lot of shops and restaurants to offer, it's easy to spend half a day in Grand Central Terminal. More if there is a special event going on. There's also a long and interesting railroad history to learn about on your visit.
7. Coney Island (New York City)
Coney Island is much more than a beach. There's also space for many outdoor activities, a boardwalk with amusement rides, an aquarium, an ice skating rink, and a minor league baseball stadium. You could spend an entire day here and you'll probably still want to come back for more.
8. 9/11 Memorial/Museum (New York City)
The 9/11 Memorial serves as a beautiful tribute to those we lost on that fateful day and the museum offers an opportunity to learn about the events leading up to 9/11 as well as see the faces of the victims. Allot 2-3 hours to properly pay your respects.
9. Brooklyn Bridge (New York City)
Built in 1883, the Brooklyn Bridge is one of the oldest suspension/cable-stayed bridges in the country. It crosses to East River to connect Brooklyn to Manhattan. It has an impressive pedestrian and bicycle path. It will take between 30 minutes to an hour out of your day to cross the bridge, depending on how long you stop to take in the view.
10. Cave of the Winds (Niagara Falls)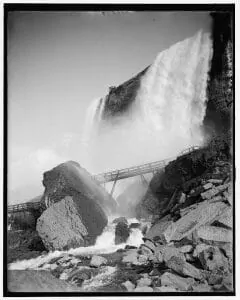 The closest to the falls you can get, Cave of the Winds is an attraction at Niagara Falls that gets you so close, you have to wear ponchos and special shoes. The tours are seasonal, stopping for the winter season at the end of October. Make sure to make this a part of your Niagara Falls trip and dedicate about 2 hours of time.
11. Chinatown (New York City)
Chinatown is one of the oldest New York City neighborhoods. Chinese immigrants settled here in the late 1800s and is a must see when in the Big Apple. You could spend half a day exploring here, and make sure you plan to eat at least one meal while you're in the neighborhood.
12. Buffalo (Buffalo)
Buffalo has transformed itself lately and is a must see. It has an up and coming food scene, a newly revamped Canalside, and a long list of kid friendly activities as well as outdoor adventure. Book a weekend getaway here to see as much as you get.
13. Highline (New York City)
The Highline used to be a freight rail line in New York City and has been renovated into a unique outdoor space. It has several overlooks, a path, thickets and greenery to explore and also offers programs and tour for kids and adults. You can spend a few hours walking through the park or a longer time participating in a tour or activity.
14. Lake Champlain (Crown Point)
Lake Champlain offers an extensive list of outdoor activities to enjoy as well as scenic hikes and drives. There's a yearly Harvest Festival and County Fair as well as farmers markets, thrift shops, and amazing food. A weekend getaway is an ideal way to enjoy the Lake.
15. Caumsett State Historic Park (Huntingdon)
Caumsett Park offers golf, trails, and even scuba diving. Stop by the polo pony barn for a lesson or check out the historic Henry Lloyd Manor. Spend a few hours to a whole day here, depending on how many of their outdoor adventures you want to partake in.
16. Cobble Creek Farm (Spencerport)
A family farm in existence for more than 80 years, Cobble Creek has a large variety of fruits and vegetables to indulge in as well as many seasonal activities. You can take a haunted hayride and cut your own Christmas tree. Shopping at the farm will take about an hour, more if you want to participate in any of the seasonal events.
17. Six Flags Great Escape (Queensbury)
Six Flags Great Escape is a family friendly fun filled amusement park that has a lot to keep you busy. From roller coasters to kid rides to a water slide park, you could easily spend the whole day here and still want to come back again the next.
18. Lake George (Lake George)
At Lake George, water sports are all available as well as spas, salons, live music, theater, and shopping. Relax outdoors or spend some time inside on a weekend getaway to this part of New York.
19. Jones Beach(Wantagh)
https://www.governor.ny.gov/sites/governor.ny.gov/files/thumbnails/image/JonesBeach_Parks_Pool_ExtendedHours_hero.jpg
About 6 million visitors a year visit this beach on New York's east coast to play in the Atlantic Ocean. There's also a boardwalk with countless concession stands to grab a bite to eat or play shuffleboard, basketball, or see a concert. You can spend anywhere from a weekend to a whole week on vacation relaxing at this world famous beach.
20. Whiteface Mountain Resort (Lake Placid)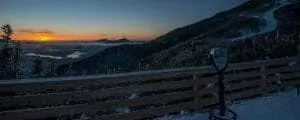 Whiteface Mountain is the place to go for outdoor winter activities. They offer a variety of skiing opportunities and ice skating; but here, you can also bobsled and tour Olympic jumping facilities and a museum. Take a long weekend and visit this outdoor haven.
21. Niagara Falls (Niagara)
America's oldest state park, Niagara Falls is a natural wonder. Take a boat ride, stroll along the decks, just take in the beautiful sites. Then grab a bite to eat at the Top of the Falls and visit the aquarium. It will take about a full day to do everything here.
22. Corning Museum of Glass (Corning)
There are several galleries here, all displaying artwork made of glass. They have everything from glass collections to contemporary glass art. You can also watch glassmaking demos or take glassmaking lessons. To see the museum, allow yourself an hour or two but plan for longer if you want to watch glass being made or take a lesson.
23. The Strong National Museum of Play (Rochester)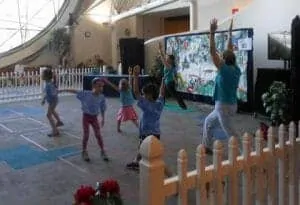 The museum has more than 450,000 artifacts related to play – including exhibits about comic books and their characters, a carousel, and a train as well as some featuring favorite character like Sesame Street and the Berenstain Bears. Bring the kids and spend 2-3 hours in this fun museum.
24. Old Rhinebeck Aerodrome (Red Hook)
Here you will find a collection of airplanes, cars, and motorcycles ranging from 1900-1939. The have air shows every weekend and four museum buildings to check out as well. Allow yourself at least 2 hours to enjoy this interesting place.
25. The Frick Collection (New York City)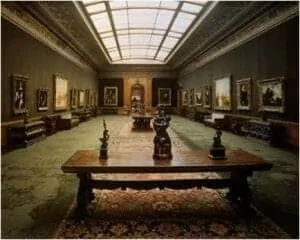 The Frick Collection is the collection of Henry Clay Frick that is housed in the mansion he once lived in on Fifth Avenue. It's a vast collection of painting and sculpture that's one of a kind. There are a list of guidelines to visit here and children under 10 are not permitted. You can see the whole collection in about 2 hours time.
26. Boldt Castle (Alexandria Bay)
Build to express his love for his wife Louise and then later abandoned in heartbreak when she passed, George C. Boldt spared no expense when building Boldt Castle. The castle has 120 rooms to explore itself and the grounds offer sculptures and gardens. It would take roughly 3 hours to see most of this beautiful place.
27. Great Camp Sagamore (Raquette Lake)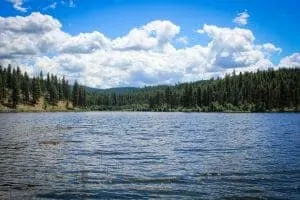 Deemed an historical landmark, Great Camp Sagamore is a 27 building camp in existence since the 1890s. Tucked away in the Adirondacks, a weekend away here will refresh you. They offer a wide range of programs and education as well.
28. Breezeway Farm (Monticello)
A quaint farm that offers a petting zoo and pony rides, the kids will love it. They have geese, ducks, horse, goats, and more. Keep the kiddos busy for about an hour here.
29. Bethel Woods Center for the Arts (Bethel)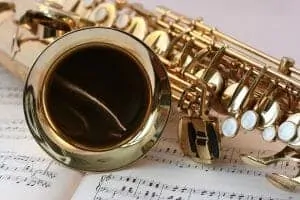 Built on the site of Woodstock, the main exhibit in this museum is about the festival and the generation it came to represent. They also offer an extensive list of events including pop up markets, speakers, and concerts. You could spend a few hours here just looking around, but you could easily turn your visit into a half day visit if you stay for some entertainment.
30. Delaware and Ulster Railroad (Arkville)
A dinner train ride through the Catskill Mountains, the Delaware and Ulster Railroad is a unique experience. The also do occasional special events, such as evening music trains and train robbery reenactments. The rides last about 2 hours.
31. The Arnold House (Livingston Manor)
A beautiful, quaint getaway in the Catskills, the Arnold House has a gorgeous tavern, a spa, and beautiful guest rooms. It also has a surprisingly long list of activities to enjoy, including snowshoeing, horseback riding lessons, fishing boat tours, and alpaca farms tours. A weekend away here would be an unforgettable experience.
32. The Chesapeake Bay (Various)
There are endless possibilities of where to stay and what to do, but the Chesapeake Bay is a must see when in New York. It has history, trails, lighthouses, and endless outdoor activities. Plus, it's absolutely beautiful. Spend a weekend getting to know the Chesapeake.
33. Fire Island National Seashore (Patchogue)
Close to New York City, Fire Island is a beautiful park that provides opportunities for swimming, cycling, hunting, fishing, hiking, and much more. They offer an extensive list of kid's activities, too. You can spend a day in the park or camp out and enjoy an entire weekend.
34. The Erie Canal (Albany/Buffalo)
Completed in 1825, the Erie Canal is an engineering marvel that connects Lake Erie to the Hudson RIver. It covers a long span in the state, from the Lake Erie end at Buffalo to the Hudson River end at Albany. There are a few points of interest along the route, including the locks at Lockport, the Fairport Lift Bridge, and a state historic park. Spend an hour checking out one of the many locations along its path to see the historic canal.
35. Saratoga Spa State Park (Saratoga Springs)
There's lots to do at the Saratoga Spa State Park, including golf, several swimming pools, cross country skiing, ice skating, a theater, two museums, and the Roosevelt Baths and Spas. You could easily spend a whole day here relaxing and enjoying the outdoors.
36. Chimney Bluffs State Park (Wolcott)
See the giant spires along the Lake Ontario shore and enjoy the hiking and nature trails. Pack a picnic lunch and spend 2 hours soaking up this unique view.
37. Sandy Island Beach State Park (Pulaski)
Part of the Lake Ontario Dune and Wetland System, Sandy Island Beach State Park is a small beach perfect for a quiet day of swimming and sun. Bring your own food and spend a few hours just relaxing. It also has one of the best sunset views over Lake Ontario.
38. Caramoor Center for Music and the Arts (Katonah)
The Caramoor Center for Music and the Arts is centered around music education and appreciation. Come here for the day and see a concert – artists include everything from jazz to classical – then explore the gardens.
39. The Cliffs at Valhalla (Valhalla)h3>
The Cliffs at Valhalla are a unique indoor rock climbing experience. They offer beginner classes, classes to hone more advanced skills, and open climb. Classes are around two hours each, or you can open climb for as long as you'd like.
40. Grand Prix (Mount Kisco)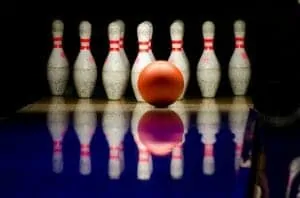 At Grand Prix, you can race go karts around 2 different tracks. Or, bowl in a state of the art bowling alley then relax in the lounge. There's also an arcade, a bounce house, and a toddler area. This is an amazing indoor space for families, you could easily spend a whole day here.
41. Wolf Conservation Center (South Salem)
Established in 1999, the Wolf Conservation Center does it's work through educating about wolves and how they contribute to and interact with the environment. The have a long list of educational programs available. You have to schedule a visit, so plan a 2 hour trip to the Center.
42. Lighthouse Ice Cream Company (Tarrytown)
In addition to ice cream, Lighthouse Ice Cream Company also offers gelato, coffee, pastries, and soup, just to name a few. The offer interesting flavors in a quaint, adorable light filled space. If you're in the area, spend an hour or so eating or drinking something delicious.
43. North Country Trailway (Westchester)
A trail system that accommodates walking, running, hiking, mountain biking, and horseback riding, the North Country Trailway has something for everyone. There are various trails of various difficulties, so make sure you plan your day accordingly.
44. Lyndhurst (Tarrytown)
A gothic mansion overlooking the Hudson River, Lyndhurst has guided tours throughout most of the year. You can also spend an hour or so exploring the gardens. They have special programs, too, including theatrical and musical performances as well as murder mysteries.
45. Singer Castle (Chippewa Bay)
Located on the St Lawrence River among the 1000 Islands, Singer Castle was built in 1905 and is truly a sight to behold. Boat tours are offered and 45 minute guided tours of the castle will highlight it's beautiful architecture and history.
46. Sunset Cove (Tarrytown)
Sunset Cove is a beautiful, unique restaurant overlooking the Hudson River. Their indoor dining room is exquisite, but the outdoor dining area and tiki bar are not to be missed. Have a delicious meal here and enjoy the stunning view.
47. 76 House (Tappan)
New York's oldest tavern with historical ties to Benedict Arnold and Major John Andre, the 76 Tavern is a must when in New York. It's been preserved and restored with respect to its historical ties. The offer a mix of food paying tribute to the history of the place as well as new, contemporary options. Have a meal and some drinks here and you surely won't regret it.
48. Stone Barns Center for Food and Agriculture (Tarrytown)
Their mission is to build a food system that is both healthy and sustainable. They accomplish this by educating farmers and students alike. They have a lot of workshops and programs, including a young farmer's conference and a summer camp for kids. Plan ahead and see what they have planned, but you could easily spend 2 hours here learning about the importance of farming.
49. Kensico Dam Plaza (Valhalla)
The Kensico Dam was completed in 1917 and now the surrounding area is a lush, green park where concerts, heritage celebrations, fitness classes, and more take place. You can come to the park and enjoy an afternoon of picnicking, walking, and enjoying nature.
50. Valhalla Crossing (Valhalla)
A restaurant inside an historic train station, Valhalla Crossing is an intimate restaurant and a great pace to spend the evening after exploring the attractions around Valhalla. They have a menu offering comfort food and a bar where you can unwind.
51. Battenkill County Creamery (Salem)
At the Battenkill County Creamery, they bottle their own milk and make their own ice cream. It's a beautiful place to stop and have a sweet treat. And, if you live in the area, they offer home delivery.
52. Rye Playland (Rye)
An amusement park that offers everything from kiddie land to thrill rides, Rye Playland also has a beach, a pool, a boardwalk, and mini golf. You could spend a whole day here with the family.
53. Legoland Discovery Center (Yonkers)
Legoland offers 15 different attractions for kids who love Legos. Kids can build and race cars, try to build a structure that can survive the earthquake tables, and attend Master Builder Academy. Spend the day letting your kids get into all the hands on activities.
54. Greenburgh Nature Center (Scarsdale)
With 33 acres of gardens, ponds, and trails, there is enough to keep you busy here for at least half a day. The have a playground for the kids, special holiday events like the model train show, and a lot of educational activities.
55. Muscoot Farm (Katonah)
Muscoot Farm is dedicated to preserving the heritage of the old fashioned country from prominent from 1880-1930. Here, you can spend a whole day if you take advantage of everything they offer – including blacksmithing workshops, artisan fairs, and holiday events. There's also farmer's markets, camps for kids, and 50 animals to see.
56. 1812 Homestead Farm and Museum (Willsboro)
Here, you can see what it was like living and working on a farm in 1812. There's candle making, apple cider pressing, and wool spinning, along with a one room school house. Allow half a day to get your hands dirty.
57. 1890 House Museum (Cortland)
The historical home of the Wickwire Family, the 1890 House Museum is 4 floors and 15,000 square feet of elegance. 45 minute guided tours are given at specific times and there's a scheduled time to visit and explore on your own. They have some special events, including a holiday tea for kids.
58. Amish Trail (Various)
Located in various areas, the Amish Trail takes you to a simpler place where the Amish use horses and buggies instead of cars and shut down their shops so the community can celebrate a wedding. They sell a lot of handmade and hand baked goods. Slow down and spend a day taking in the scenery and appreciating a quieter life.
59. The Big Duck (Flanders)
Listed as a National Historic Place, the Big Duck is exactly what it sounds like – a building in the shape of a big duck. Inside, you'll find travel and tourism information. It won't take long once you get there, but it is something to see!
60. Brooklyn Children's Museum (New York City)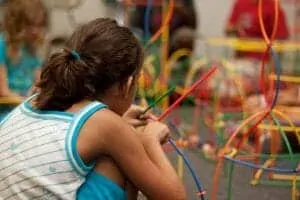 Designed to foster growth and imagination in kids, the Brooklyn Children's Museum has a nature exhibit, an area specifically designed for toddlers and young children, curated sensory stimulating collections, and an imaginary street full of kid sized shops to play pretend. The also have summer camps and afterschool programs. Spend half a day here with your little ones!
61. Buffalo City Hall (Buffalo)
One of the tallest buildings in Buffalo, climb to the observation deck to get a glorious view of this city on your next visit. Getting to the observation deck and taking in the beautiful view should take around 45 minutes.
62. Ausable Chasm (Ausable Chasm)
Called "The Grand Canyon of the Adirondacks," Ausable Chasm has a long list of outdoor adventures: rappelling, rock climbing, tubing, biking, and an adventure trail just to name a few. You could spend a day to a weekend here, depending on how many of their awesome activities you want to try.
63. American Valley BBQ (Hudson)
Serving wood smoked BBQ and American comfort foods, you can't go wrong having a meal at American Valley BBQ. The have a wide variety of steaks, sandwiches, and sliders. The Hudson location is located in a renovated firehouse and gives a unique dining experience.
64. Catskill Scenic Trail (Various)
Covering 26 miles, hike, bike, walk, run, ski, or horseback ride your way along this gorgeous scenic route through the countryside. Spend a few hours to a day taking in the views.
65. Buffalo Naval Museum (Buffalo)
This museum is home to three ships – USS Little Rock, USS Croaker, and USS The Sullivans. It also houses numerous helicopters, jets, etc along with a museum full of military artifacts. This is a must see when in Buffalo, so make sure to save half a day to explore there and learn about our country's military history.
66. Berkshire Bird Paradise (Petersburg)
A bird haven for injured and disabled birds, Berkshire Bird Paradise has helped eagles, hawks, pigeons, falcons, and chickens recuperate. The Paradise is open to the public seasonally and it's worth spending an hour or two there.
67. Mohonk Mountain House (New Paltz)
It looks like a castle, come here and you'll feel like royalty. You can come and spend the day or make a weekend getaway of it, but here you will find a lot to do – hiking, watersports, winter sports, gardens, a museum, and a spa, just to name a few.
68. Binghamton Zoo (Binghamton)
The Binghamton Zoo is home to many animals, including 8 critically endangered species. The kids will love the carousel, the train, and facepainting, You could spend 2 hours here meeting all the animals.
69. Fort Delaware Museum (Narrowsburg)
A true depiction of pioneer life, Fort Delaware demonstrates the early settlers lifestyle and talents. Tour a blockhouse, a blacksmith shop, learn about candle making, spinning, and weaving. There's so much to do on your morning or afternoon at Fort Delaware.
70. Canalside (Buffalo)
A visit to Buffalo is not complete until a visit to Canalside. Here you'll find activities and games, ferries, boat tours, food, music, and shopping. There's also seasonal fun, like an ice skating rink and tree lighting ceremony. Spend an afternoon seeing what all the buzz is about.
71. Griffis Sculpture Park (East Otto)
At 450 acres, this is one of the largest sculpture parks in the country. Take a long walk on their beautifully landscaped grounds and see 250 different sculptures. You could spend a whole morning or afternoon here. The also offer in depth art education.
72. High Falls Gorge (Wilmington)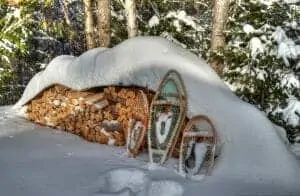 A privately owned nature park, High Falls Gorge offers both summer and winter activities. In the summer, you can hike to see the waterfalls and stop to pan for gemstones. In the winter, go snowshoeing and treat yourself to some roasted marshmallows at the campfires. You will need at least a half a day to see this park.
73. Howe Caverns (Howes Caves)
Howe Cavern offers many different types of tours, including some overnight packages. A traditional tour is 90 minutes spent between walking and riding a boat. They also have 2 hour photo tours, family tours, and couples retreats.
74. Hunter Mountain (Hunter)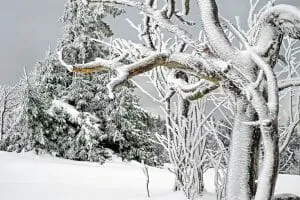 A beautiful ski resort with something for everyone, including skiing, a spa, a restaurant, and a learning center to being skiing or hone your skills. A perfect place for a weekend away.
75. Kaaterskill Falls (Hunter)
A little bit of a hike that might not be ideal for beginners, Kaaterskill Falls drops over 260 feet and is worth the effort to see. Spend a morning getting here and bring your camera.
76. Letchworth State Park (Castile)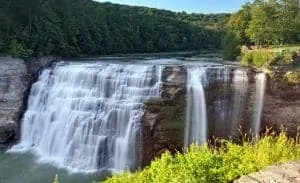 Called the "Grand Canyon of the East," at Letchworth State Park, the Genesee River goes over 3 different waterfalls and there are more than 60 trails to choose from. In the winter, you can cross country ski, go tubing, or just hang out in the inn and stay warm. If you're a nature lover, you could easily spend a weekend here and never get bored.
77. Lockport Cave and Underground Boat Ride (Lockport)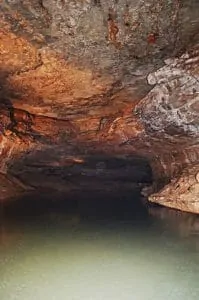 Located on the Erie Canal and close to Niagara Falls, this is a great addition to a weekend trip.They offer 70 minute tours that include both walking and an underground boat ride.
78. Natural Stone Bridge and Caves (Pottersville)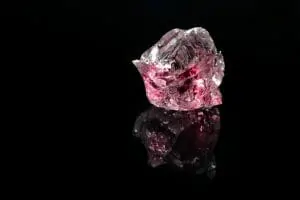 In the summer, you can explore the caves and in the winter, they offer snowshoe tours of the unique natural stone bridge and the surrounding area. In the summer, there's even more to do, like frisbee golf, gemstone mining, digging for dinosaurs, and a museum. Spend half a day here with the kids for a unique learning experience.
79. Rock City Park (Olean)
Take the 45 minute hike to see all the giant stone formations then check out the fluorescent rock room and gift shop.
80. Saratoga National Historical Park (Stillwater)
Visit the battlefield of one of the most important battles of the Revolutionary War and stop at the monument to to commemorate the victory. You can also take a walk through Victory Woods and see where the British forces occupied for their final defense. You'll need about 3 hours here if you want to see everything it has to offer.
81. Selkirk Shores (Pulaski)
A beautiful place to watch the sunset, Selkirk Shores is also a great destination for fishing, hiking, and biking. Camp here for the weekend and immerse yourself in the outdoors.
82. Sonnenberg Gardens and Mansion Historic Park (Canandaigua)
Tour the 40 room Sonnenberg mansion walk through any of their numerous gardens.check out the roman baths, or spend time in their wine center. Half a day here will keep you busy.
83. Westcott Beach State Park (Henderson)
With campsites and a marina, this is a great place to take a day trip to fish. There's also a playground, picnic area, and trails for hiking or cross country skiing. (
84. The Wild Center (Tupper Lake)
With a new Wild Walk, you can take a walk among the treetops that will last all day! There's also an aquarium, a theater, and a long list of educational opportunities for both kids and adults. It's truly a very unique place.
85. 5 Arch Bridge (Avon)
5 Arch Bridge is a park with a unique architecture, water to swim in, and rocks to climb. The park sprung up around the historic 5 Arch Bridge, which was once a part of Erie Railroad. You can spend an afternoon here playing in the water and soaking up the sun.
86. Bear Mountain Trailside Museums and Zoo (Stony Point)
The animals at the Bear Mountain Trailside Museum and Zoo are unique for a zoo – they're all unreleasable to the wild. All have either been injured in the past or orphaned and unable to get by on their own. There are also museums to see so you could easily spend an entire day here.
87. Brotherhood Winery (Washingtonville)
Originally established in 1810, Brotherhood Winery has an extensive history. With tours, tastings, and an art space, it's a nice place to come for a day to relax and unwind.
88. Anchor Bar (Buffalo)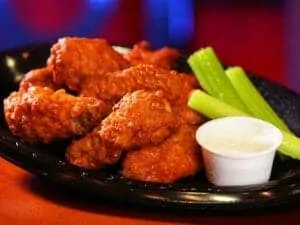 This is the place where the Buffalo wing was born and as such is a must see when in the Buffalo area. Stop in for dinner or spend an evening having some wings and a few beers.
89. Dinosaur BBQ (Various)
What started out as a mobile concession stand soon developed into the original location in Syracuse. Now, there are several locations in New York and beyond. They've been featured in many TV shows and magazines, so stop in for dinner and see what all the fuss is about.
90. Kaatskill Kaleidoscope (Mt Tremper)
Though it is now surrounded by a mountain resort, the Kaatskill Kaleidoscope is still there and remains the largest in the world. Located in a silo, it won't take long to visit. But you should spend at least a half hour getting this one of a kind experience.
91. Abbott's Frozen Custard (Rochester and various)
Opened in 1926 at it's original location in Rochester, Abbott's is still going strong and has spread all across the state. The have cakes, splits, milkshakes, floats, and more. Stop by and get dessert.
92. Katz's Deli (New York City)
A New York City staple, Katz's has been in business since 1888. IN addition to their famous meats, sandwiches, and in house service, they also now show nationwide. Come here for a meal but leave some extra time – it gets busy!
93. Pizza (Various)
New York has it's own style of pizza – thin, greasy, and delicious. There's no way to pick who had the best, so pick a place that looks good to you and make it a point to sit down and have dinner there.
94. Hotel on Long Lake (Long Lake)
A hotel dating back to the turn of the century, the Hotel on Long Lake is central to places to hike, fish, climb, swim, and golf. There's also a lot of nearby villages and opportunities to shop and see historic sights. Stay here for the weekend and see everything there is to offer in the region.
95. Alexis Diner (Newburgh)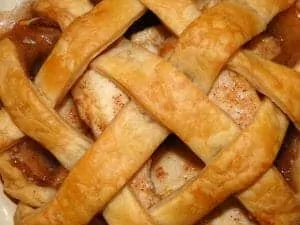 Open 24 hours, this place is a classic diner. They service an extensive menu of greasy spoon type food and do all their baking on the premises. Stop by anytime for a meal.
96. Ambition Coffee Bar (Schenectady)
Ambition Coffee Bar is a cool little downtown eatery that offers coffee, breakfast, desserts, sandwiches, and soups, just to name a few. There's rumors of a ghost in the space and celebrities often stop by when they're in the area so make sure you stop in for at least some coffee when you're close by.
97. Amenia Farmers Market (Amenia)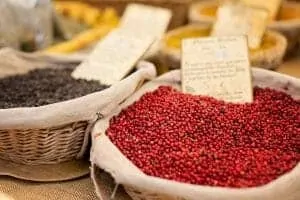 This is a year round market with a long list of vendors serving everything from vegan indian food to homemade dog food to donuts to wines. Times and days vary with the seasons, so plan your shopping trip accordingly.
98. Chelsea Market (New York City)
The Chelsea Market has more than 35 vendors, this is one of the biggest indoor food spaces you will ever find. You can find mostly anything here – bread, sushi, wine, meats, tacos, and cheeses just to name a few. You could spend hours here seeing all that the have to offer.
99. Bagels (New York City, Various)
Like pizza, bagels are a major food staple and iconic of new York City. It's impossible to choose where the best bagel is, but find one that you like for breakfast or brunch.
100. Miss Master's Closet (New York City)
An upscale vintage resale shop in Brooklyn, this shop also lists items on Ebay. Born from a long time love of vintage clothes, if you like looking for hidden gems, this is the place to go. Spend at least an hour looking through the vast collection.
Jen Miller is a former electrical engineer and product specialist with more than 20 years of product design and testing experience. She has designed more than 200 products for Fortune 500 companies, in fields ranging from home appliances to sports gear and outdoor equipment. She founded Jen Reviews to share her knowledge and critical eye for what makes consumers tick, and adopts a strict no-BS approach to help the reader filter through the maze of products and marketing hype out there.  She writes regularly and has been featured on Forbes, Fast Company, The Muse, The Huffington Post, Tiny Buddha and MindBodyGreen.