This is a gourmet and fast salad to make! The shrimps and scallops are coated with an orange and honey vinaigrette and for freshness, served on a nest of spinach with orange wedges.
This seafood salad with orange and honey is very fragrant, refreshing and most of all, delicious. The secret lies in the vinaigrette, which is a nice balance between sweet, tart and salty flavors.
This salad can be made with different seafood, including lobster tails cut into large pieces. The version presented today is made with shrimp and scallops but you could also add other seafood according to your taste or the availability of it.

We can also prepare the vinaigrette a little beforehand to let it macerate and let the flavors develop but you must mix the ingredients of the salad and vinaigrette together at the last minute so that the salad doesn't get too wet.
To choose good shrimp it's very simple. First, visibly, they must have a carapace very wet and shiny. Moreover, they must not stick together. The smell of shrimp is also a sign of freshness: the more the shrimp smells like seaweed, the more it is fresh. If on the contrary it doesn't smell, then it is not fresh and will be particularly difficult to dissect.
For the purchase of scallops, you have to choose cream-colored, not too lustrous, which give off a fresh smell of the sea and which do not bathe in their juice. For frozen scallops, they most not show signs of drying out and are free of frost.

Seafood Salad With Orange and Honey Dressing
Ingredients
½

cup

mini sea scallops

½

shrimps

¼

cup

flakes salmon

1-2

tbsp

coconut oil for searing

sea salt
For the dressing
1

tbsp

Olive oil

1/2

cup

balsamic vinegar

2

tbsp

orange juice

1

tsp

raw honey

2

cups

fresh spinach

1

navel  orange peeled and sectioned
Instructions
In a large skillet add coconut oil and heat over med-hi

Rinse the scallops and sponge them

When the pan is hot add the shrimps cook about 3 minutes after add the scallop and cook for another 2 minutes, until opaque and have a golden brown color. Avoid overcooking the scallops, which would become rubbery.

In a bowl mix together the ingredient of the dressing : the olive oil, balsamic vinegar, honey

Peel and section one orange


Wash the spinach and dry. Place the spinach into a large bowl and top with the rest of the ingredients : the scallop, the shrimp, the salmon and the orange


Add the dressing, serve, and enjoy!

Step 1: Cook the shrimps and the Scallops

When the pan is hot with coconut oil, add the shrimps  cook about 3 minutes – afterwards, add the scallop and cook for another 2 minutes, until opaque with a golden brown color. Avoid overcooking the scallops, which would become rubbery.
Step 2:  Make the dressing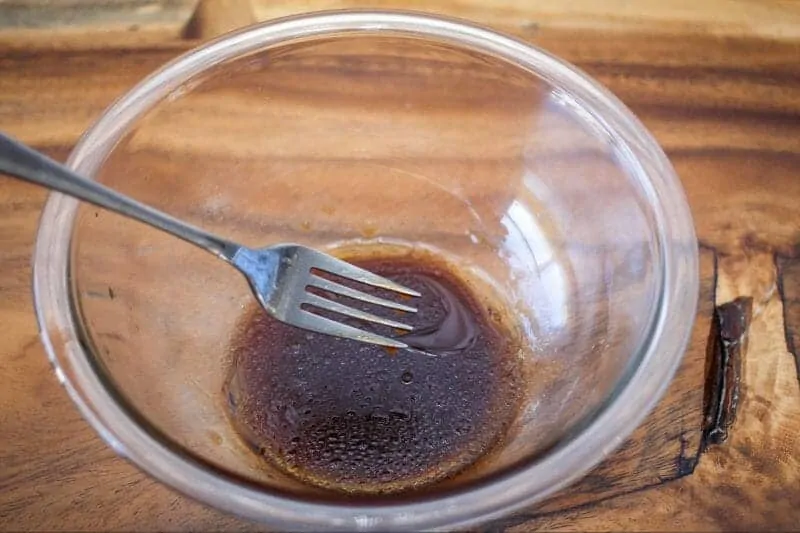 In a bowl mix together the ingredients of the dressing: the olive oil, balsamic vinegar, honey
Step 3: Prepare the orange

Peel and section one orange
Did you know that the underwater world is far from insignificant when it comes to health benefits; shrimp, lobster, crab and scallops are particularly rich in protein. Shrimps and scallops are almost entirely free of saturated fat, while being good sources of omega-3. These substances, which are also found in oily fish, are known to reduce the risk of heart disease, a primary goal for diabetics. It's true that these crustaceans are relatively high in cholesterol, but we know that it's saturated fat rather than dietary cholesterol that raises cholesterol levels in the body. An average portion of these crustaceans contains about one third of an egg's cholesterol. So we can eat in moderate amounts without this being a problem, especially when we know that they protect the heart.
Most seafood has many health benefits; rich in copper and zinc, two important minerals for the immune system. They also contain an impressive amount of vitamin B12, which could help prevent depression, heart disease, and even Alzheimer's disease. Finally, they are rich in selenium and mineral.
Now let's talk about another ingredient to the salad: the spinach, popularized by Popeye as the best source of iron, these have today managed to establish themselves as a true vegetable health.
Whether to fight against fatigue, anemia, the effects of stress, protect yourself from cancer, fill up on vitamin c, group B, folic acid, beta carotenes, lutein and minerals.


Spinach will top the list of foods to promote. And it's without counting on many other phytochemicals protective of cancer and its power in solar energy and detoxification because of its high chlorophyll content.
So, there you have it. I most say I looooooove this salad. Light, healthy and full of freshness, this seafood salad with orange and honey dressing is a real delight !!