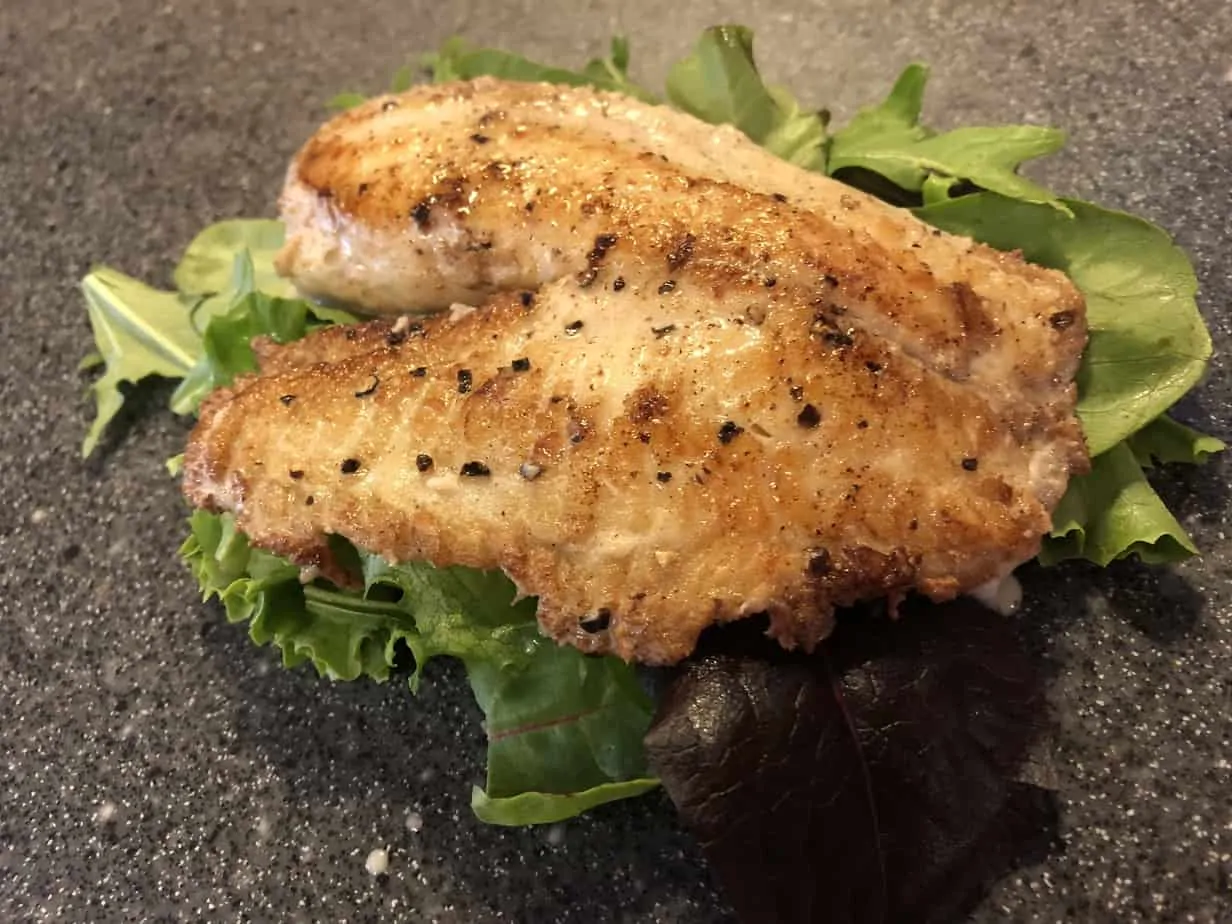 Fish has always been one of the few types of food that many people shy away from in the kitchen, assuming that its delicate texture makes it difficult to properly prepare. However, this could not be further from the truth, and that will be proven after you try out this delicious red snapper recipe. This white fish features a mild yet appealing flavor, and can be prepared in a variety of different ways.
For this recipe we will be taking our flavorful red snapper and frying it in hot butter before braising it in a creamy butter lemon sauce. The combination of crispy fish and smooth butter creates a depth of flavors and textures that make this dish simply to die for. Plated over fresh spring greens and drizzled with that buttery lemon sauce, this red snapper recipe is not one that you want to miss out on.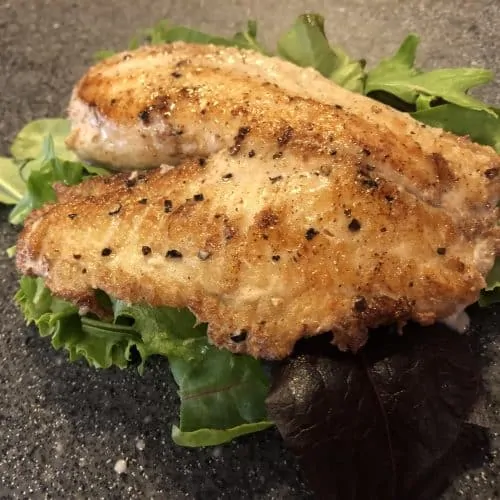 Red Snapper with Butter Lemon Sauce
Ingredients
2-3

red snapper fillets

3

Tbsp

butter

½

cup

white wine

½

cup

heavy cream

½

lemon

1

garlic clove

Freshly cracked black pepper

Sea salt

Fresh parsley
Instructions
Heat a cast iron skillet to medium and add the butter.

Once the butter has completely melted, season both sides of the snapper with salt and pepper before adding it to the pan.


Let the fish cook for around 3 minutes, or until slightly brown and crispy on the bottom side, then flip the fish over.


Add in the cooking wine, heavy cream, garlic, and lemon juice. Allow the fish to braise for a couple more minutes, then remove from the pan.


Add chopped parsley to the sauce and lower the heat to medium-low.


Let the sauce continue cooking until it has reduced quite a bit, becoming much thicker and creamier.


Serve the fish over a plate of greens and drizzle the butter lemon sauce right over top of it.

Step One – Melt Butter in a Hot Pan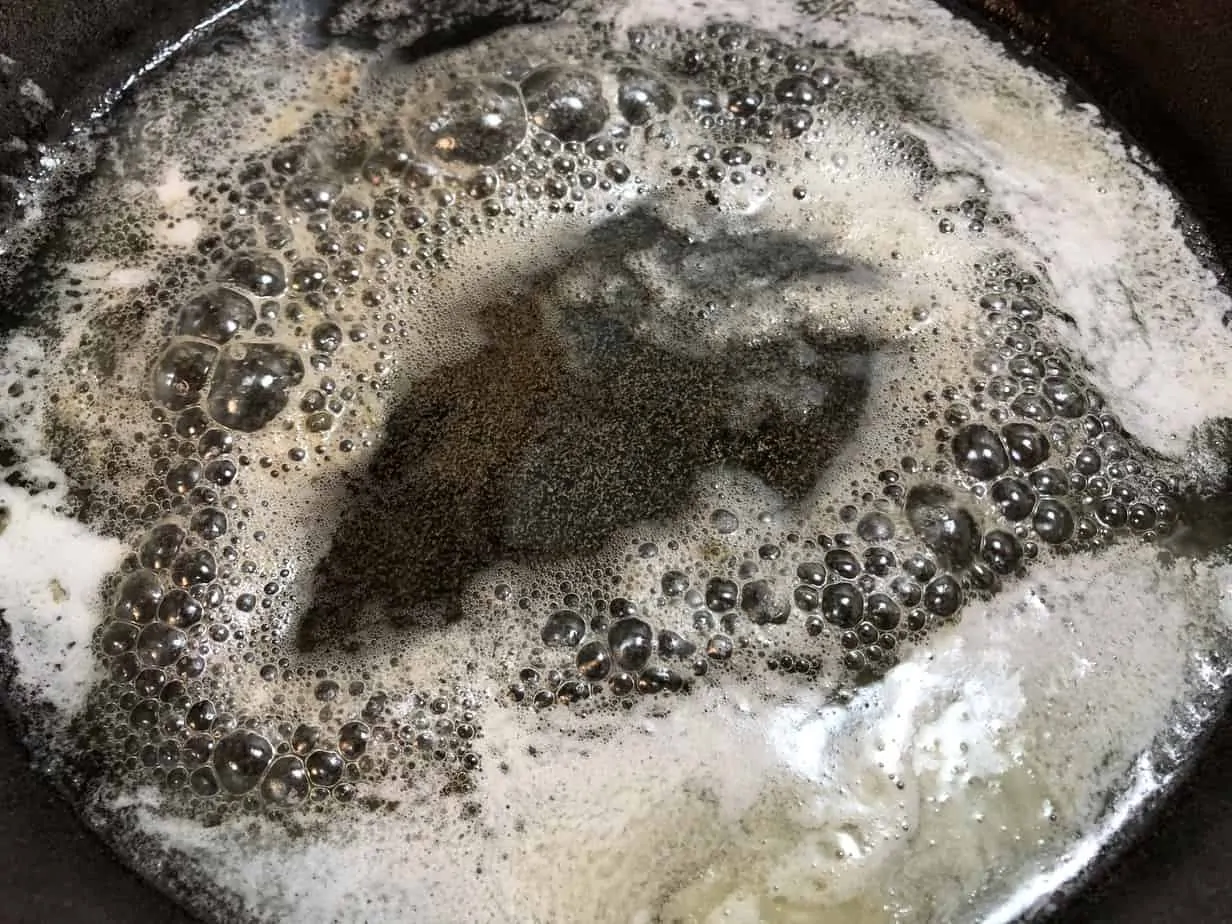 As with many dishes, there is nothing that can cook quite as well over a stove top as a well seasoned cast iron skillet. The heat retention and even distribution makes this versatile piece of cookware a great choice when preparing something as delicate as fish. Heat the skillet to medium and begin melting the butter. Let the butter completely melt and give it another thirty seconds before adding the fish.
Step Two – Season the Fish and Add to the Skillet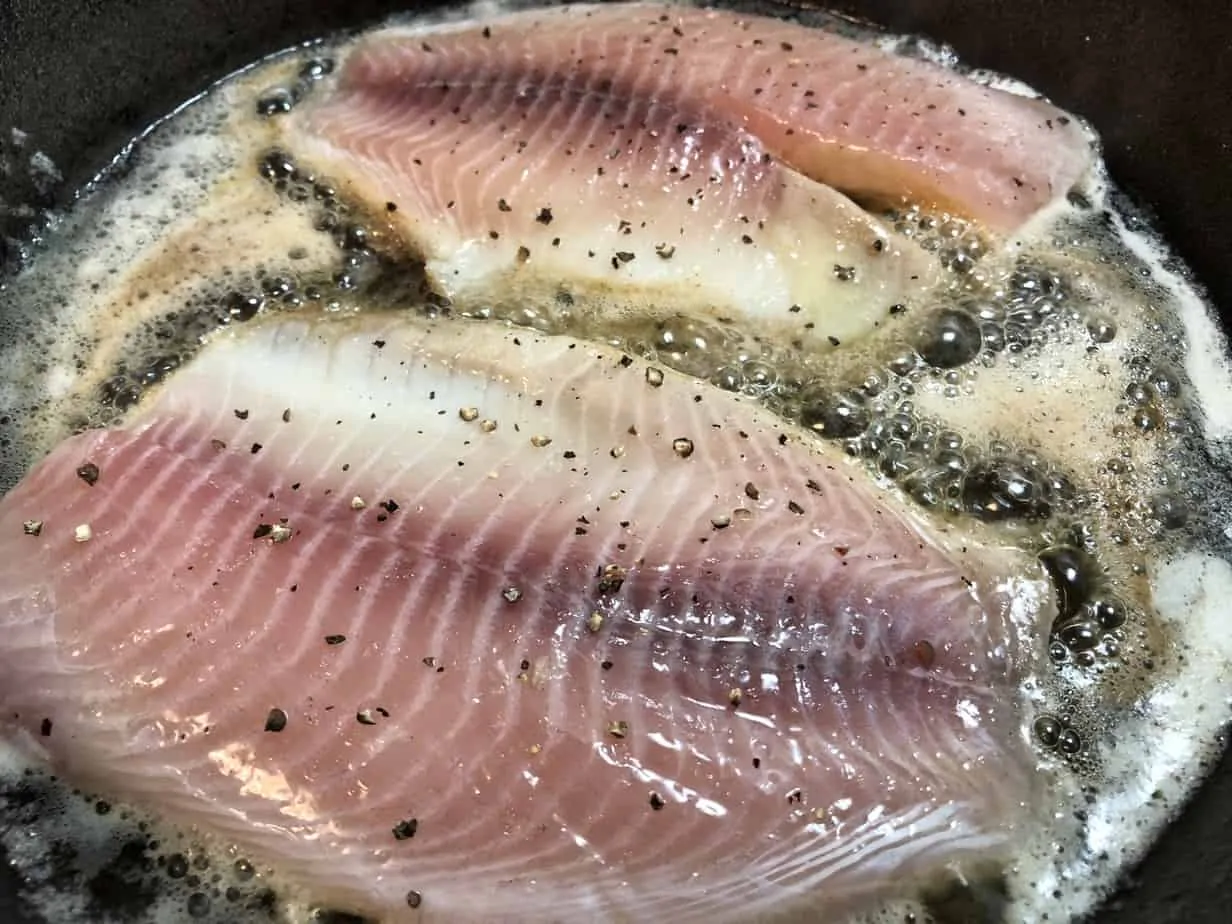 This recipe is full of flavor, yet there is very little seasoning that is required for the fish. We will simply be topping it off with a decent amount of salt and pepper before adding it to the pan full of hot butter. Once the fish is in the pan do not touch it! This will allow a crusty exterior to develop, and attempting to move the snapper before this crust has formed can cause it to tear and crumble.
Step Three – Flip the Fish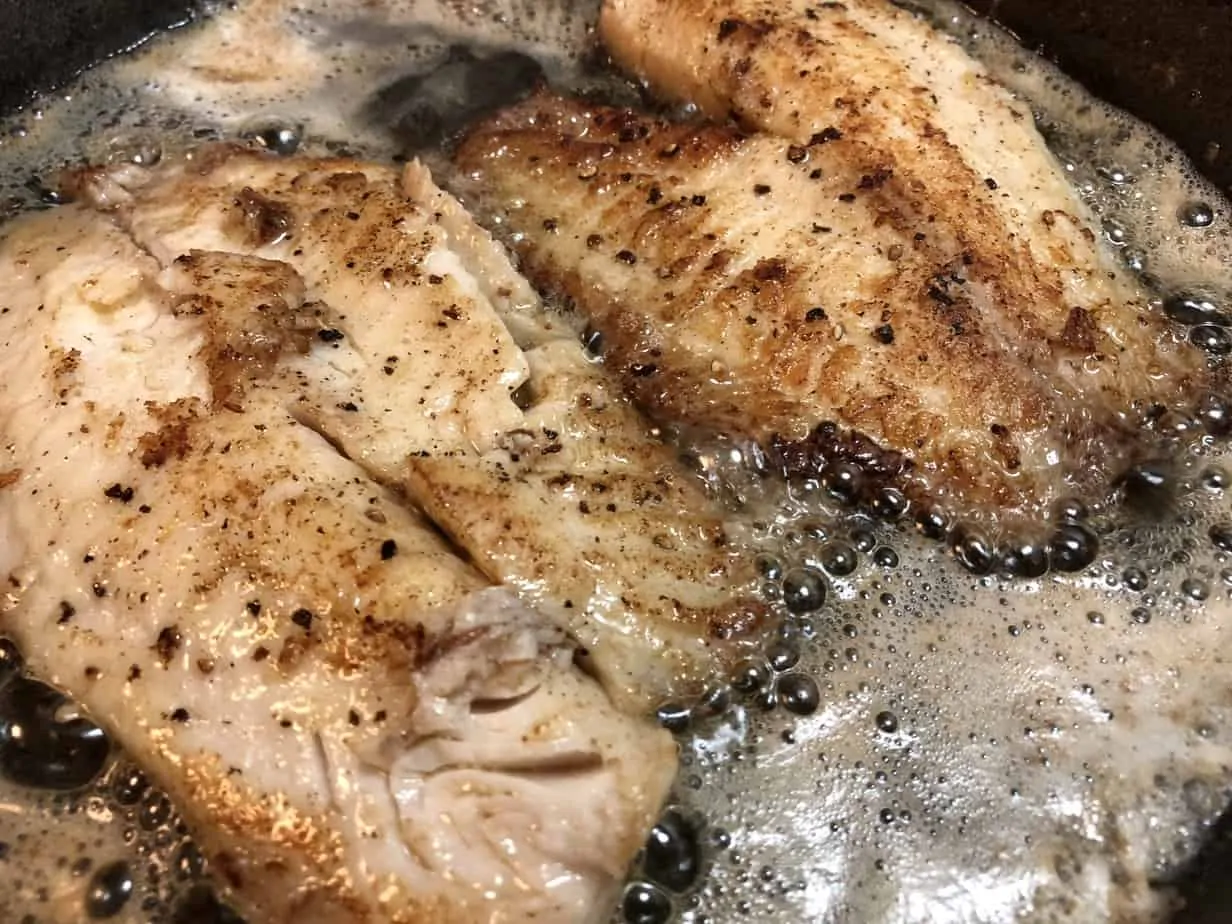 Carefully flip the fish after a few minutes of cooking. You should be looking for a lightly browned and crispy exterior. Once this has been achieved, the fish should be flipped to avoid burning one side and overcooking the fillet overall.
Step Four – Add Cooking Wine and Cream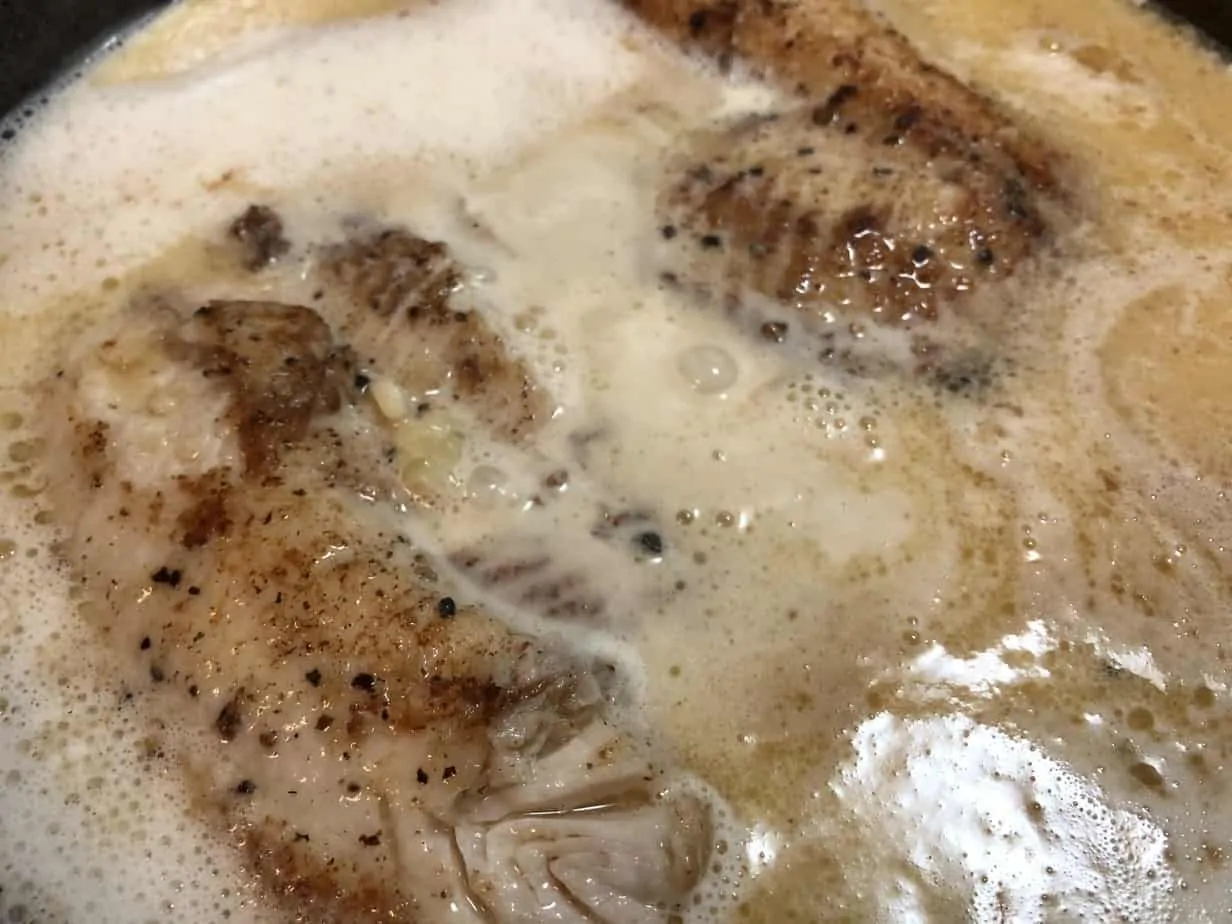 As soon as the fish has been flipped you will want to begin the braising process. Simply add in the white wine (cooking wine works fine too), heavy cream, garlic, and lemon juice. Allow the fish to continue cooking for another couple of minutes, and remove it from the pan. This part of the cooking process can be quite difficult since there is not much that will help you to confirm that it has been fully cooked on the second side. Luckily, it would not be the end of the world if you slightly undercook the snapper, and even overcooking it is fine since it will not dry out as quickly thanks to the cream sauce.
Step Five – Remove the Fish and Finish the Lemon Sauce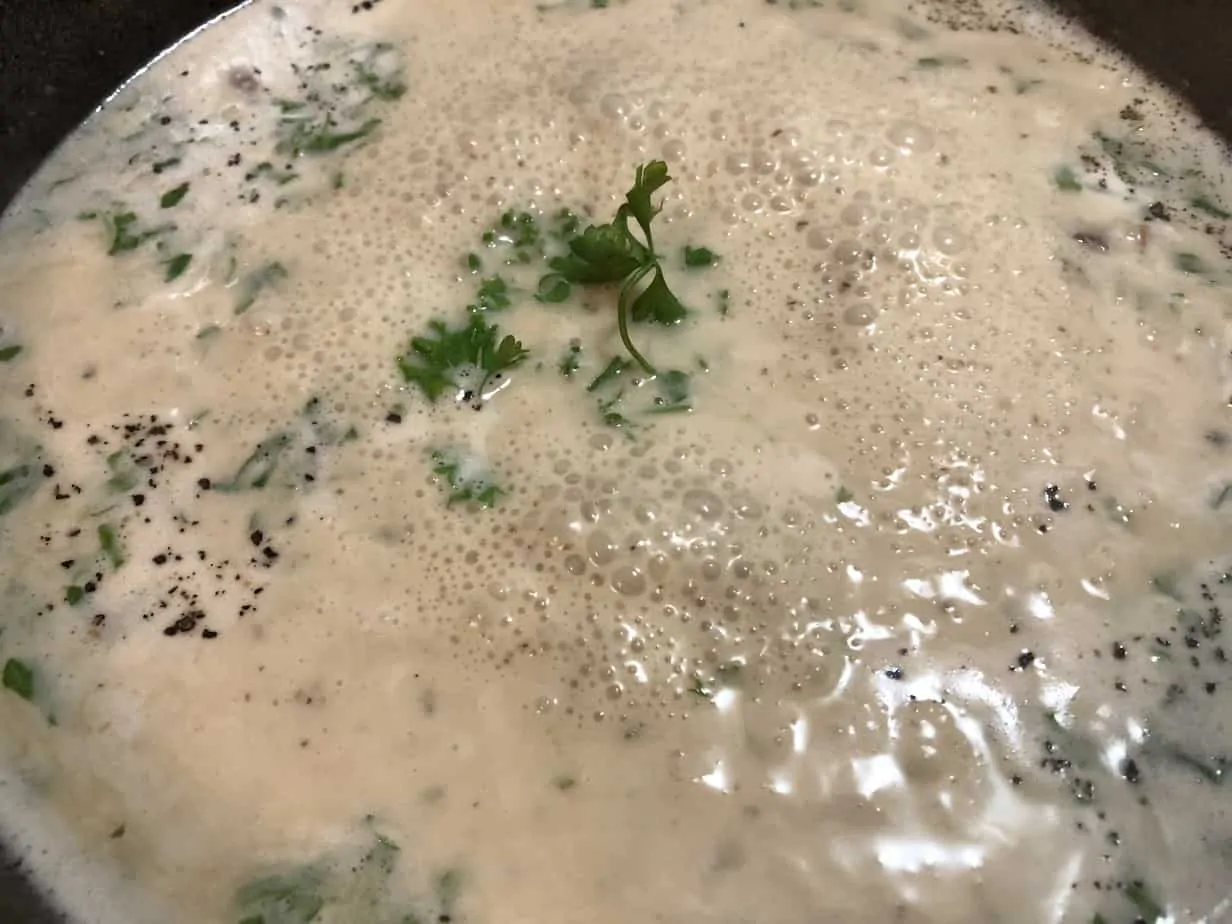 Now that the fish has been removed from the pan, it is time to finish preparing the buttery lemon sauce. Most of the work has been done already, all that is left to do is allowing the sauce reduce over medium low heat until it reaches the desired consistency. This is a good time to add the freshly chopped parsley, and season the sauce to taste with salt and pepper.
Step Six – Plate the Fish Over Greens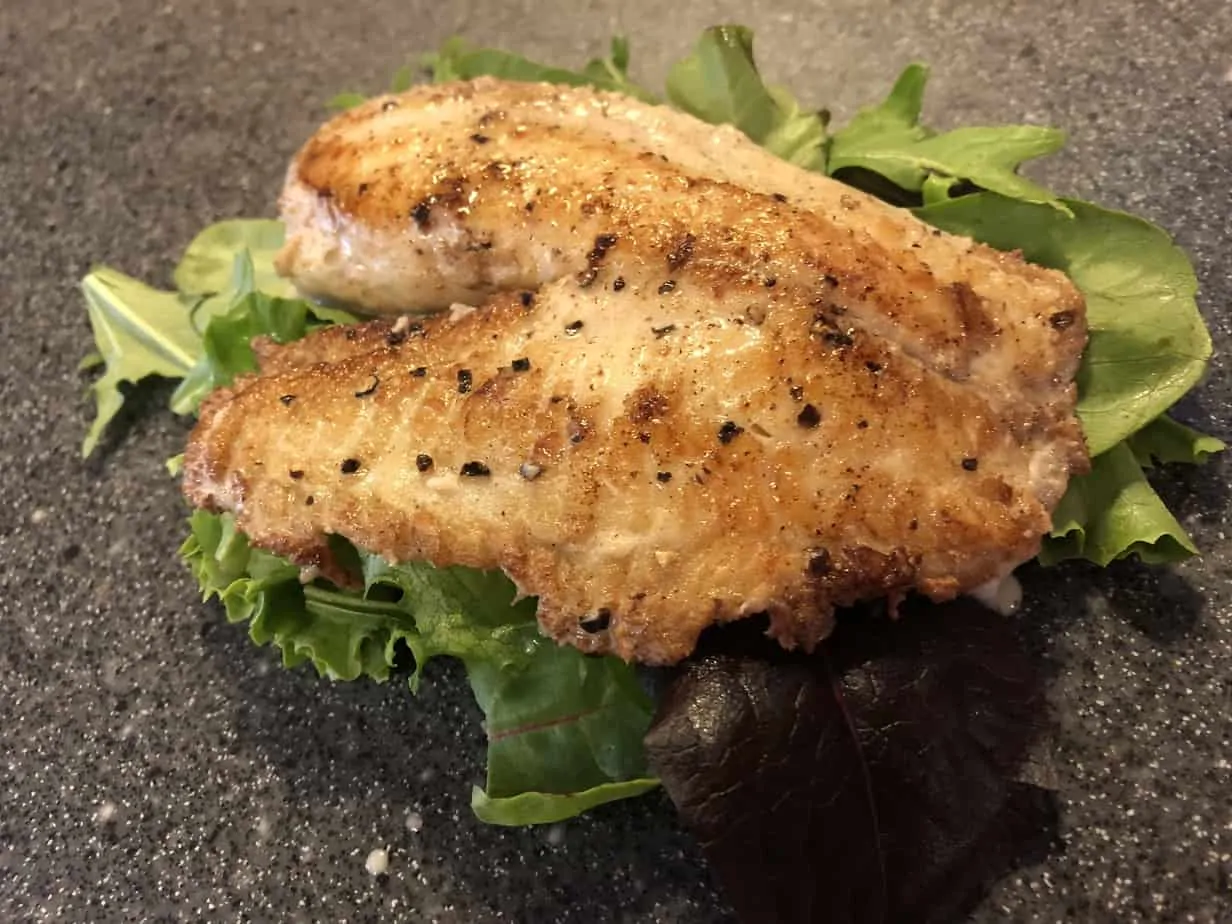 There are a variety of different ways that you can finish this dish. I chose to plate the fish over a pile of fresh greens, and topped it all off with that buttery garlic sauce. The light flavor of the sauce lets it work well as a kind of dressing, complementing perfectly with the mild flavor of the red snapper. Alternative plating ideas would include a heartier vegetable such as asparagus or brussel sprouts, or perhaps even serving the entire dish over a grain like brown rice.
Red snapper can be a difficult fish to find during certain times of the year, so some alternatives that you can replace it with are tilapia, cod, or any white fish really. All of these fish taste relatively similar, and would fit right in with this recipe. If you are not a fan of the heavy cream sauce you can remove it completely, perhaps adding a fresh italian vinaigrette or pesto sauce in its place.
So hopefully now the idea of cooking with a delicate fish such as red snapper does not seem so intimidating. This recipe is incredibly simple, taking just over thirty minutes to complete. Practically anyone can try their hand at preparing this dish and everyone who is fortunate enough to taste it will simply adore it. If you are looking to impress at your next dinner event or just want to make a fish meal that the entire family will love, you can not go wrong with this red snapper recipe.