While outdoor beauty abounds in the state of Washington, in addition to the sprawling mountains, lakes, and sea, you'll also find the fun, the elegant, the educational, and the strange. Washington is a great state that has a wide variety of things to offer.
1. Olympic National Park (Various)
This enormous park encompasses almost a million square miles and is a perfect place vacation in Washington State. Boating, fishing, camping, hiking, and winter sports will keep you busy for a weekend. For something a little different, go tidepooling and make sure to check out the starry night skies, away from the busy lights of the city.
2. Space Needle (Seattle)
The iconic 605 feet tall spire is something you have to do when you're in Washington. Stop at the observation deck or go all the way to the top and take some time to eat or have a cup of coffee while taking in the stunning view of Seattle. Spend about 2 hours here.
3. The Museum of Pop Culture (Seattle)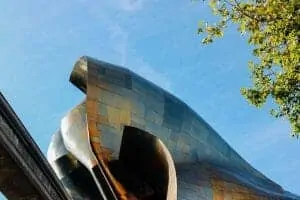 The Museum of Pop Culture is a non-profit that celebrates the ideas and risks that feed into popular culture. While its roots are in rock 'n roll, the museum has a wide range of exhibits like: Star Trek: Exploring New Worlds, Infinite Worlds of Science Fiction, Can't Look Away: The World of Horror Film, and Nirvana: Taking Punk to the Masses. Allow yourself 2-3 hours here.
4. San Juan Islands (Seattle)
The San Juan Islands are the most popular of the small islands that sit in Puget Sound. Four of the largest of the San Juan Islands are accessible by ferry and each one is a different mix of parks, galleries, restaurants, and whale watching. Spend a day exploring one of these unique islands.
5. Spray Park (Ashford)
This hiking trail is on the north side of Mount Rainier. It has some of the most beautiful scenery you'll find on a hike, including expansive views, waterfalls, creeks, and meadows. Spend about two hourshere hiking and make sure you bring your camera.
6. Dr. Jose Rizal Park (Seattle)
This is a great spot for photographers and the place where some of the most iconic photos of downtown Seattle were taken. You'll also find hiking, picnic areas, an off leash dog park, and, of course, amazing views. Spend an hour or two here.
7. Pike Place Market (Seattle)
Pike Place Market is another iconic Seattle institution. It opened in 1907 and is still operating under the same tradition today. As a place to connect citizens and farmers, Pike Place Market has a year round farmer's market, craft shops, bakeries, fish markets, and more. Stop by and spend a weekend morning hanging out here to see what all the fuss is about. It's definitely a must see.
8. Orcas Island (Orcas Island)
There's a lot to do on this quaint, beautiful island. Go whale watching, biking, or kayaking along Puget Sound. There's also 5,000 miles of hiking trails and plenty of wildlife to look for. If you like the outdoors but would rather sit on a beach, there's plenty to choose from, plu shopping, dining, drinking, and small local shops. Stay for a weekend and experience it all.
9. Dayton Historical Depot (Dayton)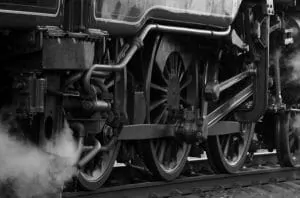 Built in 1881, this is the oldest train station in the state. The museum features a small gift shop as well as displays of locally crafted furniture and as well as artifacts from pioneers who settled in the area. Spend about 90 minutes here for the train lover in your family.
10. Frenchman Coulee (Vantage)
If rock climbing is you thing, you have to check out Frenchman Coulee. It's one of the most popular rock climbing places in the state. The giant pillars that make this such a cool, beautiful place to climb were formed during the last ice age. There are a lot of different trails to climb. Spend a weekend here trying a few if you're looking for a new place to climb.
11. Olympic Sculpture Park (Seattle)
The Olympic Sculpture Park is a part of the Seattle Art Museum but is so unique, it's a must see in and of itself. It's free and open to the public. There are nine acres here of paths, sculptures, and a beach and is one of the only green spaces in Downtown Seattle. Spend an afternoon here seeing the outdoor art.
12. Granite Mountain (Various)
This is a trail for serious hikers and climbers. Every mile gains a thousand feet of elevation, but if you stick it out, it's worth it. You'll see meadows, streams, rocky paths, and gorgeous views. Spend a few hours in the morning or afternoon getting to the summit.
13. Kalaloch Lodge (Forks)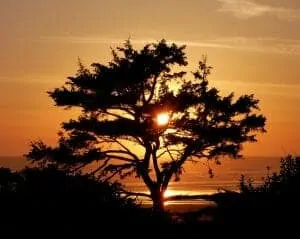 This lodge is located on the coastline at Olympic National Park. When you spend the weekend here, you get to choose from a room in the lodge, cabins, or the nearby Seacrest House. Or, you can always camp at their website. They also don't have any internet access or televisions in the rooms. This is a place to truly unplug and recharge.
14. Cedar Creek Treehouse (Ashford)
This mountain retreat sits 50 feet off the ground in a red cedar tree. The owner built it himself. It has enough space for five people and is quite accommodating, with a bathroom, kitchen, and dining area. And of course, as you would imagine when spending a weekend in a treehouse, the views are amazing.
15. Benewah Milk Bottle (Spokane)
Once the home of the Benewah Creamery Company, it served as a kind of concession stand when it was first erected in the 1930s. Since then, it's been used for a variety of different things. It was added to the list of historic places in 1985. Next time you're in Spokane, take a few minutes to stop and have a closer look.
16. North Cascades National Park (Various)
This is one of the purest most untouched areas in the whole United States. The North Cascades National Park shares a border with Canada and is a welcoming environment for fishermen, hikers, and anyone who loves the great outdoors. Spend a day here sightseeing and make sure to take a lot of pictures of this beautiful land .
17. Bellevue Strawberry Festival (Bellevue)

Every fourth weekend in June, Bellevue holds their annual Strawberry Festival. This in an event for the whole family to enjoy. There's a variety of live entertainment, games and face painting for the kids, classic car shows, food that isn't strawberries, food that is strawberries including, of course, strawberry shortcake. Come and spend a day at the festival.
18. Rainworks (Seattle)
In order to make the rain in Seattle a little more bearable, the city now has Rainworks messages scattered around on various sidewalks. This art is invisible when it's dry, but once the sidewalk gets wet, you'll start to see positive phrases and amazing typography since through. Next time there's a rainy day in Seattle, make sure you take a look.
19. Horseshoe Cafe (Bellingham)
Opened in 1886, the Horseshoe Cafe is the oldest restaurant in the state of Washington. It opened to serve coal miners and people arriving via the three nearby railroads back in the day before moving locations in the 1950s. Since then, it's been a Bellingham staple. Stop in and have lunch, dinner, or even a really late night snack – they're open until 4 am on Fridays and Saturdays.
20. Columbia Hills Petroglyphs (Lyle)
This area along the Columbia River was home to a Native American village who left behind these artifacts. Most have been relocated and are now protected and viewable from behind a fence. The most famous one, She Who Watches, can only be seen on a guided tour. Spend an hour or so seeing all of these relics.
21. Japanese Garden (Seattle)/h3>
The stroll garden had a central pond surrounded by areas that represent the various terrains found in Japan – mountains, lakes, islands, waterfalls, forests, and the sea. The plants consist of are both traditional Japanese and those that are native to Washington. Spend an hour or so waking around this garden and experiencing the essence of nature.
22. Mount Saint Helens (Skamania County)
People visit Mount Saint Helens year round to make the climb up the steep, rugged terrain to the crater rim. The climb will take between 7 and 12 hours and, while it isn't technically difficult, is a long climb. Get a permit before you head out them hike the 5 miles up to the rim.
23. Gas Works Park (Seattle)
Right across the lake from downtown Seattle, a park now sits on the site of a former gasification plane. This passive park opening in 1975 as a place to fly kits, picnic, play in the play barn, or just explore the old towers, sheds, and machinery. Spend about two hours here experiencing this unique park.
24. Sheri's Sweet Shop (Winthrop)
Sheri's Sweet Shop is located in the small town of Winthrop. You can get cinnamon rolls first thing in the morning with a fresh, hot cup of coffee. Or stop in later in the day for one of their more than 40 flavors of ice cream or a variety of chocolate covered goodies. Stay for awhile and play game of mini golf. Then probably have more chocolate. Spend an hour or so here enjoying all the sweets.
25. Maryhill Winery and Amphitheater (Goldendale)E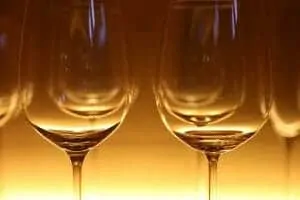 The family owned winery is one of Washington's largest. It sits at the top of a bluff overlooking the Columbia River and is a destination for wine and music lovers. The hold intimate music performances on the terrace with wine tastings and also have a 4,000 seat outdoor amphitheater for large summer shows. They use 30 unique varieties of grapes to make more than 50 kinds of wines. Spend a summer evening here sampling wine and enjoying a show.
26. Fort Casey (Coupeville)
Fort Casey was built in the late 1800s but was used as a military training facility until the mid-1940s. Modern day Navy pilots fly over the fort today when doing training exercises. You are free to explore Fort Casey from the mounted guns to the bunkers. Allow yourself about an hour here.
27. Lime Kiln State Park (Friday Harbor)
This is one of the best places to whale watch from land. In addition the to orcas and gray whales you'll see, there's also sea lions and porpoises viewable from here. Visit for a few hours from May to September to catch the whale migration.
28. Guler Ice Caves (Trout Lake)
There are a lot of lava tubes hidden in the Pacific Northwest and the Guler Ice Caves are waiting to be explored. Lasting until early summer are very delicate ice formations. Since they melt and come back yearly, each year it looks different. Spend an hour or so here and bring your camera for some one of a kind shots.
29. Lake Chelan (Chelan)
At Lake Chelan, you'll find opportunities to boat, camp, bicycle, and fish plus enjoy the beautiful lake and surrounding mountains. This quiet tourist spot also has wineries, exciting adventures, local ale and cider brews, and a variety of dining options. It's a great place to visit for a weekend getaway.
30. Woodland Park Zoo (Seattle)
This zoo is home to almost 300 different species in unique habitats. See the orangutans in their open forest canopy, see the penguins swimming, and visit Banyan Wilds, the modern exhibit for tigers and sloth bears. There's also butterflies, giraffes, and hippos. Spend 2-3 hours here to get a look at all of the animals.
31. Lenore Lake Caves (Soap Lake)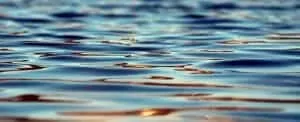 In eastern Washington, you'll find this well maintained trail that will take you through caves that were formed thousands of years ago by ice age floods. You'll see seven caves that were used by prehistoric animals as shelter. Spend an hour or two hiking along the short trail, exploring the caves, and taking in the beautiful views of Lake Lenore.
32. Olympic Game Farm (Sequim)
This farm started out in the 1950's as a holding place for Disney's animal actors. Here, animals were trained and cared for during breaks in filming. In 1972, the park was opened to the public and now offers driving tours and a chance to see a variety of animals, including zebra, bears, foxes, rabbits, and raccoons. Spend about 2 hours here exploring.
33. Westport (Westport)
Westport is an idyllic fishing village where you can catch fish and crab, whale watch, and even surf. There's plenty of places to stay, from bed and breakfasts to camping to long term vacation rentals. There's beaches, parks, bakeries, bars, and restaurants that can keep you busy for a weekend or even a whole week.
34. McMenamins Anderson School (Bothell)
This historic 1931 school has been transformed into a place for dining, movies, live music, swimming, shopping, weddings, and more. The classrooms have been transformed into hotel guest rooms with private baths while the original artwork it still scattered throughout the building. Wander around and see everything there is to do here then spend an evening eating and drinking and maybe catch a movie.
35. Willapa Bay (Ilwaco)
This national wildlife refuge is an ideal place to submerse yourself in nature. There are designated hiking and camping areas as well as hunting. Keep your eyes peeled for elk, salmon, and multiple birds. You can even harvest clams and lobsters when you spend the day here.
36. World's Skinniest Latte Shop (Friday Harbor)
This tiny cafe was built in an alley between two buildings and is so small, there isn't any room for seating. They have a selection of coffee drinks, ice cream, and juices. Stop in and get something to go when you're spending a day in Friday Harbor.
37. Skagit Valley Tulip Festival (Mt Vernon)
The Skagit Valley Tulip Festival is a month long event that happens in April to coincide with the tulip blooms. There are so many events happening throughout the month, you'll have to check to see what is happening specifically when you plan a weekend visit here. Some of the activities include concerts, art shows, bike tours, petting zoos, parades, barbecues, and even a basketball tournament.
38. Harbor Days Festival (Olympia)
Labor Day weekend, tugboats and the Harbor Day festival have been taking over Olympia for more than 40 years. They have a variety of activities, including an arts and crafts show, tugboat races, paddle board races, as well as free McDonald's fries. Stop by for an afternoon and be sure to watch a race.
39. Discover Sea Kayak (Friday Harbor)
This is a full service kayak and bike rental shop in Friday Harbor on San Juan Island. You can take a full day, half day, sunset, or bioluminescence kayak tour which are led by knowledgeable guides who know that small groups are the best way to catch sight of an orca. You can also rent bikes here and spend a long day exploring the island.
40. Cape Flattery Trail (Flattery)
Cape Flattery is the northwesternmost point in the continental United States. This unique trail goes through an indian reservation and is made of a cedar plank boardwalk for a ¾ mile hike. It only takes about twenty minutes or so and the view is absolutely spectacular. Keep on the look out for eagles, otters, octopi, and other animals that have made this place home.
41. Carson Hot Springs Resort and Spa (Carson)
This isn't your typical spa. Built in the 1900's, this is an authentic bathhouse with warm water fed in from the Wind River. This isn't a modern facility. The 1930's styling and claw foot tubs will help you get away from it all. Spend a weekend away from modern life at the Carson Hot Springs Resort and Spa.
42. Quinault Rainforest (Port Angeles)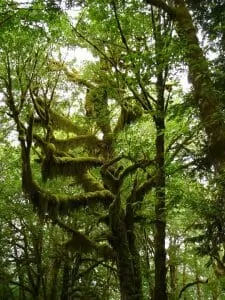 This coniferous rain forest has moss covered throughout that make it seem like an enchanted fairy tale. You can go tide pooling, backpacking, camping, hiking, and climbing. Once night falls, this is an amazing place to catch a clear view of the stars. Spend a weekend here in the great outdoors.
43. Washington Park Arboretum (Seattle)
Here, you can just walk around, take a self guided tour, or use a tour guide to show you all the beautiful things about this place. The gardens are themed. Here, you'll see Pacific Connections Garden, a woodland garden, rhododendron glen, azalea way, the Joseph A Witt winter garden, and the shoreline and foster island. Bring you dog and take a walk around the 230 acres. You could spend as little as an hour here or the entire day.
44. Archie McPhee (Seattle)
This is the place where you can buy everything you never knew you always needed. This eclectic shop has cool socks, rubber chickens, cat bow ties, horse head masks, and handerpants, which are underpants for your hands. You will enjoy the whole hour or so you spend here as you look around this quirky shop.
45. Apple Annie's (Cashmere)
Apple Annie's is absolutely huge at 70,000 square feet. You're bound to find your next favorite thing here. Two hundred vendors rotate through selling everything from blankets, china, dolls, toys, clothes, pottery, and jewelry, just to name a few. After your done spending the morning shopping, stop by the 59er Diner and have some old fashioned greasy spoon food.
46. Miner's Landing at Pier 57 (Seattle)
Have some food, ride the Seattle Great Wheel and the carousel, ride Wings over Washington. Come to Miner's Landing at Pier 57 to explore some of the history of the area but also have a fun filled afternoon with your family.
47. Apple Capital Loop Trail (Chelan County)
For ten miles of multiuse paved trail circling the Columbia River, try the Apple Capital Loop Trail. The trail takes you through four different parks that offer a variety of activities from a narrow gauge railroad to boating to camping. You'll also find trails, interesting bridges, and an all around great way to spend a weekend.
48. Goldendale Observatory State Park (Goldendale)
Opened in 1973, this observatory sits on a hilltop 2,100 feet above the town of Goldendale. There's different things to see at different times of the year as the sky changes with the seasons. Spend an evening here learning all about the stars above you in the dark night sky.
49. Codger Pole (Colfax)
For one of those weird and wonderful things you find while traveling in this country, stop in Colfax to see the Codger. It's a 65 foot tall sculpture that celebrates a football match played in 1988 that was a rematch of a game that had originally taken place in 1938. All of the players' heads are carved into the pole. Stop for a quick picture when driving through Colfax.
50. Columbia Hills State Park (Lyle)
If you're into rock climbing, swimming, hiking, boating, and amazing scenery, this is a must see. Spend a day rock climbing on Horsethief Butte, hiking the trails of the Dalles Mountain Ranch, or just taking in the beautiful views of Mount Adams and Mount Hood.
51. Washington State International Kite Festival (Long Beach)
This week long event is an annual tradition held the third full week of August. Kite enthusiasts from all over the world visit for this one of a kind event. You'll see kite battles, teddy bear drops, kite making, and a lighted kite night fly which brightens the whole sky. Spend a day – or an evening – here./a>
52. Gifford Pinchot National Forest (Randle)
Located in Gifford Pinchot National Forest, Layser Cave is a short hike from the parking lot but definitely worth seeing because of its rich history. It's estimated to be more than 7,000 years old and has been the home to a lot of artifacts, including stone tools and bones. This is a quick, easy stroll that will take less than an hour.
53. Tenino Rock Quarry Pool (Tenino)
What was once a working sandstone quarry in the 1800s is now a perfect low cost summertime family destination. It has something for every level of swimmer, from a wading pool to a deeper fresh water area, diving boards, and even a waterfall. Spend a hot summer day cooling off at this unique and interesting pool.
54. Toppenish Murals (Toppenish)
The first mural was painted in 1989 when the first annual Mural in a Day event took place. Since then, 75 additional murals have popped up around Toppenish. On the first Saturday of every June, another Mural in a Day is held and each one adheres to strict guidelines to remain historically accurate for the time period between 1850-1950 and for the area. Spend a day walking around the town, bring your camera, and watch the paint dry.
55. Saint Edward State Park (Kenmore)
For 3,000 feet of freshwater shoreline, spend a day exploring Saint Edward State Park. It was once a Catholic seminary and still has the lush grounds and beautiful architecture. Take a walk along the shore line and keep your eyes peeled for bald eagles and otters.
56. Sharky's (Ocean Shore)
This fun, shark themed quirky shop is just the thing you're looking for in a beach town. Stop in for some saltwater taffy, Ocean Shore gear, and all things shark: tee shirts, hoodies, bath toys, ball caps, pajamas, and even a toy train. Spend about a half hour here looking for the perfect souvenir from your trip to the beach and don't forget to take your picture in the giant shark mouth entryway.
57. American Empress (Vancouver)
The American Empress is the largest riverboat in the Pacific Northwest where you can stay overnight and enjoy a beautiful cruise along the Columbia River Gorge. The boat has an extensive art collection, multiple dining options, and welcoming guest rooms. Cruises are five or nine days long and some themed journeys are available.
58. Leavenworth (Leavenworth)
Escape to Bavaria at Leavenworth. This beautiful, unique town is tucked in the mountains and has so much to do, you'll need at least a weekend here. Stay at one of their bed and breakfasts, dine, go to a wine tasting, shop in the eccentric stores. Then, go skiing, rock climbing, geocaching, dog sledding, tubing. No matter what time of year, you'll find enough here to keep you entertained.
59. Ride the Ducks (Seattle)
Repurposed DUKW craft that were developed during World War II now take you on a unique guided tour on land and in water in downtown Seattle. This 90 minute tour covers twenty miles on land and lake, you'll see the floating Sleepless in Seattle house, the Space Needle, and the sight of the Great Seattle Fire of 1889, and a lot of other sites.
60. Sequim (Sequim)
This quiet little town is an ideal place for a romantic weekend away. You'll find charming bed and breakfasts, delicious dining options, and pretty much any outdoor recreation you can think of. They also have some special festivals and events that are worth checking out, like Sequim Lavender Weekend. Take a weekend getaway here, relax, and smell the lavender.
61. Van Go's Pizza (Friday Harbor)
Van Go's is a delicious pizza shop in Friday Harbor on the San Juan Islands. The have a menu of more than ten kinds of pizza. They make all the dough fresh in house and, when they run out for they day, they close the shop. Get there for an early lunch so you don't miss out.
62. Mount Si (Tanner)
This rugged climb to the summit is just under four miles and rises 3,100 feet. Experienced climbers and those just beginning will be able to handle this moderately difficult climb. An experienced climber can make it to the top in about two hours, but leave more time just in case. You'll see amazing views of Seattle and the Olympic Mountains when you make it to the top.
63. Northwest Trek Wildlife Park (Eatonville)
This nature park features animals native to the Pacific Northwest. There's a free roaming area where visitors go on a guided tram tour and see bison, elk, goats, and moose living freely in their natural habitats. Then, take the self guided walking tour around in inner area of the park to see bears, wolves, and more in their natural looking enclosures. You could easily bring the kids and spend about 3 hours here, especially if you visit the Kids' Trek play area to unwind after visiting the animals.
64. Patit Creek Campsite (Dayton)
Steel silhouette sculptures depict what the Lewis and Clark's campsite probably looked like when they travelled through the area that is not Dayton in 1806. They were heading back from a visit to Pacific Ocean. You can get a feel for what things really looked like back then and read the plaques about how it all came together. Spend about an hour at this historic spot.
65. LeMay Family Collection (Tacoma)
This is one of the largest private collections of vintage vehicles in the world. The site was once a military academy for boys that was run by nuns but has now been taken over by the classic cars and other memorabilia. Part of the interesting thing about a visit here i seeing how they're repurposed the buildings. There are cars in what was once a swimming pool, gymnasium, and shower. Come and spend about 2- 3 hours here to see this interesting place.
66. Bayview Farm and Garden (Langley)
Stop and have a coffee at the cafe or enjoy a more substantial salad, sandwich, or snack. There's a full beer and wine menu, too. When spending an hour or two here, don't miss the Golden Chain Tree. This unique and stunning Laburnum arbor planned nearly twenty years ago and it something you have to see when you're at Bayview Farm and Garden.
67. Clipper Vacations (Seattle)
You can travel between Seattle and Victoria, BC and take part in some whale watching of the Victoria Clipper passenger ferry. You can enjoy this scenic trip year round as you cruise through Puget Sound and the Strait of Juan de Fuca or take the clipper to Whidbey Island or the San Juan Islands for grey whale and orca watching. Allow around 3 hours for your trip.
68. Edenwild Boutique Inn (Lopez Island)
Come and visit beautiful Lopez Island and spend a weekend at the Edenwild Boutique Inn. They offer nine different guest rooms with fireplaces and large tubs, beautiful porches and common areas, gardens, and bike and kayak rentals. During your stay, go whale watching, hiking, and make sure to visit the local farmer's markets and shops.
69. Barn Quilts of Kittitas County (Various)
Travel through scenic Kittitas County and see how many of the barn quilts you can find. One hundred quilt patches have been painted on barns and building around the county for a truly unique self guided tour.
70. Flaming Geyser State Park (Auburn)
Positioned next to the Green River, this is a suburban park that has a variety of interesting things to offer. You can kayak, raft, swim, fish, and even fly model airplanes. An afternoon here can be spent having a cookout at one of their four large picnic sites or horseback riding and hiking through the trails.
71. Alderbrook Resort and Spa (Union)
Nestled in the Olympic Mountains, Alderbrook Resort and Spa is an ideal get away. You'll dine on fresh clams for dinner, have bonfires on the beach, swim in the waterfront pool, or spoil yourself at the spa. This is the perfect place to relax for a weekend getaway.
72. Dahmen Barn (Uniontown)
This barn is a place where local artisans sell their goods, including books, dolls, jewelry, fine art, textiles, prints, and more. They also have classes in culinary arts, ceramics, plus lectures, concerts, and art demos. Spend a few hours here and don't forget to check out the wagon wheel fence before you leave.
73. Magic Mouse (Seattle)
A giant toy store located in Seattle's Pioneer Square, Magic Mouse has something for the kids and a lot for the kid in you. They have newer toys but also carry a lot of vintage and vintage inspired items. They also put a strong focus on hands-on creating, experimenting, and learning with science and art themed items. Spend an hour or two here and feel like a kid again.
74. The Purple Store (Seattle)
This store sells everything and anything that's, well, purple. Purple is a way of life here. You'll find scarves, shoes, furniture, stuffed animals, jewelry, handbags, even purple Kitchenaid mixers. If you love purple and can't make it for an hour of browsing, they also have their shop set up online to make sure you can get your purple fix.
75. Los Hernandez Tamales (Union Gap)
For some of the greatest tamales in the state of Washington, make sure to stop in and visit Los Hernandez Tamales. You can get tamales fresh, frozen, or even raw for you to cook at home. They have chicken and pork varieties and a special seasonal asparagus and pepper jack cheese tamale. Stop in and grab some lunch.
76. Grayland Beach State Park (Grayland Beach)
If you want to experience camping but aren't a fan of getting your hands dirty, try sleeping in a yurt at Grayland Beach State Park. You can go kite flying, walk along the beach, dip your toes in the water, or take an easy hike through the woods. This would be a great way to spend a long weekend.
77. Wild Waves Amusement Park (Federal Way)
Wild Waves Amusement park has something for everyone. Thrill rides, like the Wild Thing; family rides, like Downhill Tubin'; and kiddie rides, like the enchanted railway. There's also a waterpark with a variety of slide, pools, and water features. Spend a day here having fun with the whole family.
78. Bakery Nouveau (Seattle)
Bakery Nouveau has a seasonal menu that never disappoints. It's not hard to see why this was once named the best bakery in the state of Washington. They have breakfast pastries that are sweet and savory, from cranberry vanilla croissants to smoked salmon croissants. They also have macarons and chocolate, seasonal creations, and fresh baked breads. Looking to sit down and enjoy something a little more substantial? They also have sandwiches, pizza, and quiche, just to name a few.
79. Starbucks, 1st and Pike (Seattle)
While Starbucks are pretty much universal, Seattle and the Pike Place Market are where it all began back in 1971. This isn't the original location, but it's in the same market and was designed to be extra special. A lot of the decor has local tie ins, like the wood used for the tables, doors, and bar was salvaged from a local farm. Stop in for a latte and think about how you're in the city where Starbucks began its world domination.
80. Diablo Lake (Diablo)
http://caliban.lbl.gov/panoramas/pnw/diablolake1.jpg
This bright turquoise lake gets its color from glacier dust. This lake is actually a reservoir created by the Diablo Dam, which was completed in the 1930s and once thought to be one of the biggest in the world. Here, you can kayak, canoe, hike, fish, and camp. It's a beautiful way to spend a weekend.
81. Cinerama (Seattle)
Cinerama has been a part of Seattle since 1963. It fell into disrepair for a number of years until it reopened in 1999 and it hasn't looked back. You'll find upscale concessions, plus beer, wines, and ciders that are all locally made. Stop in for an evening at the movies.
82. Walla Walla Balloon Stampede (Walla Walla)
Every October, hot air balloons take over the Walla Walla sky. For more than forty years, this tradition has made for an amazing visit. There are different events every day, including the Night Glow Spectacular when the balloons take over the night sky and illuminate it for all to see. Stop by for an hour or two to see this grand display.
83. KuKuRuZa Gourmet Popcorn (Seattle)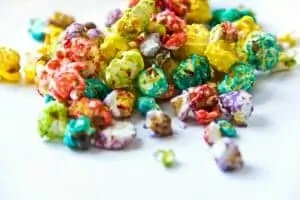 If you're looking for amazing, out of this world flavors of popcorn you've never even imagined before, KuKuRuZa is the place for you. You'll find flavors like Madagascar vanilla, nori sesame, s'mores, tuxedo, and even make your own popcorn bar kits. Stop in long enough to see all the flavors then decide on the one, or two, that you have to have.
84. Georgetown Trailer Park Mall (Seattle)
This is a shopping center composed of eight vintage trailers selling local items and food. Artists can also rent tables and pop ups to sell things on the weekends. The things you'll find here are as unique as the mall itself – antiques, cakes, repurposed items, vintage clothing, and interesting decor. Spend a weekend morning here and shop around.
85. Shug's Soda Fountain(Seattle)
Looking for some good old fashioned ice cream? At Shug's, you'll get sundaes, sodas, ice cream floats, blue coffee, beer, and ice cream cocktails served with a side of nostalgia. Stop in anytime of year, take a seat at the counter, slow down, and enjoy some ice cream. You deserve it.
86. Bootyland (Seattle)
This shop has been run by moms since 1996. They offer creative toys and clothes for cool kids and their parents. They promote baby wearing, cloth diapering, and sustainable parenting. Stop by and spend about an hour browsing here. You're sure to find something amazing that your kiddo will love.
87. State of the Arts Gallery (Olympia)
This gallery has been operating in the same location for more than 25 years. Its exceptionally diverse with over 200 artists' work displayed. Stop by and have a look during regular business hours and stay late into the evening for one of the performance nights they host.
88. 1022 South J (Tacoma)
This is a cocktail bar that gets creative and interesting with it's drinks. Some of their feature ingredients include rye whiskey, macadamia nut liqueur, absinthe, egg whites, and even homemade cereal milk. And they come with clever names like When She Speaks You Ought to Listen and Witty Banter. They also have a nice sized menu and a great atmosphere. Spend an evening here and indulge in a cocktail. Or three.
89. Browser's Bookshop (Olympia)
Brower's Bookstore has had a presence in downtown Olympia for more than 80 years. It's on it's fourth owner and the store has always been run by a woman. The goal of this shop is not only to sell books, but also to create a community of readers that come back to Brower's to meet, learn, and grow. Stop in and browse for a while , at least until you find yourself the perfect book.
90. Marsh's Free Museum (Long Beach)
Since 1935, Marsh's Free Museum has been selling weird collectibles and oddities to the people of Long Beach. This is the home of Jake the Alligator Man as well as a lot of other historical oddities. You'll need about an hour or so here to take in all the off the wall items.
91. Ye Olde Curiosity Shop (Seattle)
This interesting shop has been open since 1899 and is home to some of the most unusual artifacts you'll find in Washington State. Here, you'll see shrunken heads, a narwhal tusk, mummies, as well as hand carved Native American art and Eskimo artifacts. Give yourself about an hour here to see all the weird and cool things on display.
92. Belfry Oddities (Seattle)
This weird little shop in Seattle has everything from taxidermied animal heads to human bones. It's a combination store/museum. Stop in to see all the curiosities on display then buy yourself a real antique human skeleton, animal skull pendant, or bat suspended in lucite. Give yourself about a half hour here when you're passing through Seattle.
93. The Inn at Abeja (Walla Walla)
This farmstead has survived since the turn of the century and has had it's original buildings renovated into guest accommodations. In addition to the surrounding winery, there are also plenty of gardens on the ground for visitors to enjoy. Stay in the Chicken Coop, the Carriage House, or the Summer Kitchen, to name a few. It's a relaxing place to forget your trouble among the Blue Mountains. Come and spend a stress free weekend here.
94. Bellevue Brewing Company (Bellevue)
This is the only locally owned craft brewery in Bellevue and it's a relatively new addition. Their large, family friendly taproom and extensive menu make this a great place to have a celebratory meal with your family. The also offer ciders and wines from the region. Some of their flagship brews are an IPA, oatmeal stout, Scotch ale, and bohemian pilsner.
95. Port Angeles (Port Angeles)
Port Angeles is a beautiful town that sits on the northern shore of the Olympic Peninsula and is a great place for a lot of outdoor activities. You'll find scenic places to go hiking, golfing, boating, fishing, kayaking, bird watching, and more. You'll also find several museums here if you can drag yourself away from your afternoon in the mountains.
96. Fremont Sunday Market (Seattle)
The Fremont Sunday Market opened in 1990 and the enthusiasm quickly spread to nearby areas. Nine years later, sister markets had sprung up in the surrounding neighborhoods. Spend half the day walking around this market, which was based on open air markets throughout Europe. You'll find various vendors, lots of food, and a community out for a great time.
97. Twede's Cafe (North Bend)
Twede's Cafe was built in 1941 and is still owned by members of the same family. It was there when the timber industry started to boom and as a nice stop for hikers and climbers to stop and rest. And, yes, it was also there for Twin Peaks, which made its cherry pie and cups o' coffee famous. Come on in and have a meal here, there's an extensive menu of deliciousness.
98. The Living Room Coffee House (Marysville)
This unique coffee shop will make you feel right at home with a warm cup of coffee and a big comfy couch. Three living rooms make up the seating in this space where people are encouraged to form a community. They also have sweet pastries, like chocolate covered salted brownie sticks and fresh cinnamon rolls. Sit down here and take your time sipping on a coffee. It's a fine place to unwind.
99. Official Museum of Bad Art (Seattle)E
Located inside of Cafe Racer, the Official Bad Art Museum of Art is a brightly colored space featuring absurd and unusual paintings. You'll see Mona Lisa with Mickey Mouse, dogs playing pool, and velvet Elvis. Spend an hour or so looking at the walls then stay and have a coffee or a beer.
100. Blue Fox Drive In Theater (Oak Harbor)
At the Blue Fox Drive In Theater, there's enough to do to entertain you and your family for a whole evening. Come early and get in a few laps on the go carts. Then grab a bite to eat at the snackbar before settling in to a late movie. There are lots of ways to spend an evening at the drive in.
Jen Miller is a former electrical engineer and product specialist with more than 20 years of product design and testing experience. She has designed more than 200 products for Fortune 500 companies, in fields ranging from home appliances to sports gear and outdoor equipment. She founded Jen Reviews to share her knowledge and critical eye for what makes consumers tick, and adopts a strict no-BS approach to help the reader filter through the maze of products and marketing hype out there.  She writes regularly and has been featured on Forbes, Fast Company, The Muse, The Huffington Post, Tiny Buddha and MindBodyGreen.