Virginia is a beautiful state with a long history. You'll find places that are tied to the original settlement of the country, the Revolutionary and Civil Wars, as well as beautiful state parks and modern museums.
1. Shenandoah National Park (Stonewall)
Camp, hike, birdwatch, and explore the outdoors at Shenandoah National Park. This park is 105 miles long and the scenic Skyline Drive will take you through the length of the whole park. You could spend a few hours here hiking or camp out for a whole weekend.
2. Colonial Williamsburg (Williamsburg)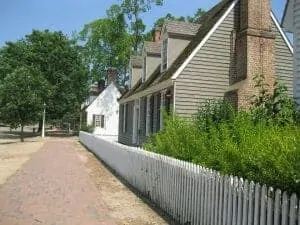 A town straight from the American Revolution, you'll get an authentic experience here as you meet the citizens and learn about life and war during the American Revolution. There's 20 different tours, guided and unguided, as well as shopping, dining, and museums. If you want to
make a weekend out of it, stay overnight and spend some time in the spa.
3. Busch Gardens (Williamsburg)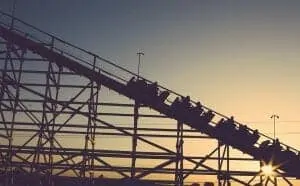 Roller coasters, kiddie rides, animal shows, and more – Busch Gardens is a theme park with something for everyone. If you like thrill rides or prefer a train or a riverboat, you'll find it here. You could easily spend a weekend here if you want to make sure you see everything.
4. Monticello (Charlottesville)
Monticello is the home of Thomas Jefferson and several tours are offered here daily. It includes a tour of the gardens and the home of the Hemings family, the most documented slave family in the US. There's also an extensive exploration of the plantation and slavery. Spend a day here immersed in history.
5. Blue Ridge Parkway (Various)
A 469 mile long road that comes through Virginia and joins Skyline Drive in the Shenandoah National Park to the Great Smoky Mountains in the south. You can stop at Mabry Hill or Humpback Rocks or stop at many trails along the way. You could spend a day or two exploring up and down the state.
6. Arlington National Cemetery (Fort Meyer)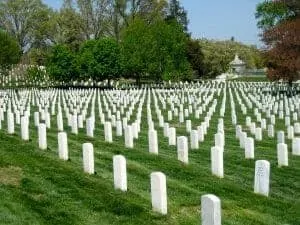 The military cemetery is a way to pay respects to the soldiers who fought for our country. There are many heroes buried here – from Civil War nurses to presidents to astronauts. There are daily bus tours as well as an app with information to help take a self guided walking tour. Spend an hour or so of your time here to pay your respects to our fallen heroes.
7. Virginia Aquarium (Virginia Beach)/h3>
With three different pavilions, a hands on exhibit, and a 3D movie theater, there's plenty to see at the Virginia Aquarium. There's otters, sea turtles, and sharks as well as a climbing adventure park, boat rides with whale watching, tree houses, and a classic move on the big screen every Saturday night. You'll need 3-4 hours here to see the aquarium and play outside, but allow yourself a bit longer if you want to take a boat tour or stick around for the movie.
8. Maymont (Richmond)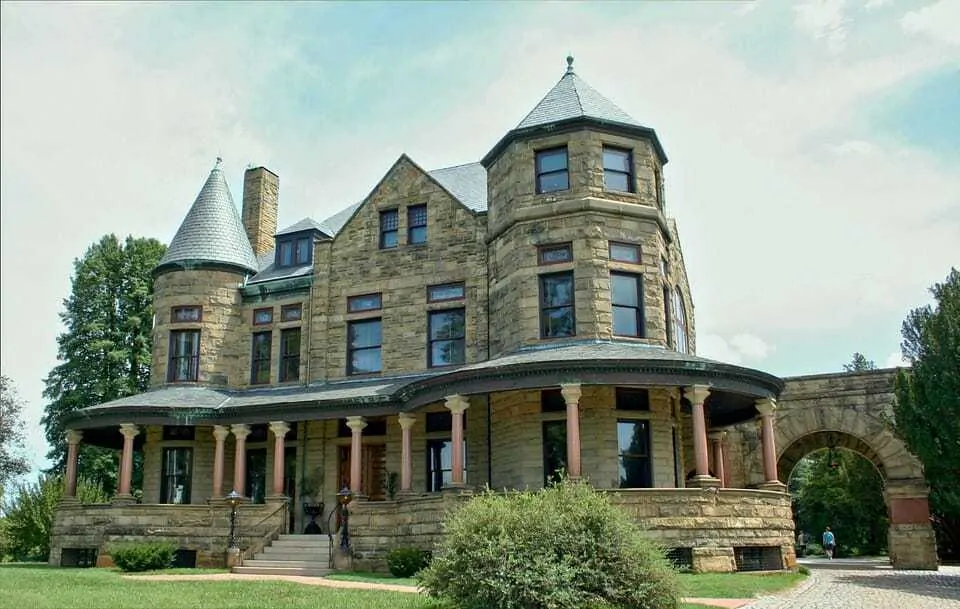 Maymont has a little something for everyone. The Maymont Mansion was built in 1893 and offers guided tours several time a day. There's also a carriage collection, the beautiful gardens, and wildlife exhibits including goats, sheep, pigs, and cows at the children's farm as well as bears, bobcats, and vultures at the nature center. If you want to see everything, it will take about 3-4 hours.
9. King Neptune Statue (Virginia Beach)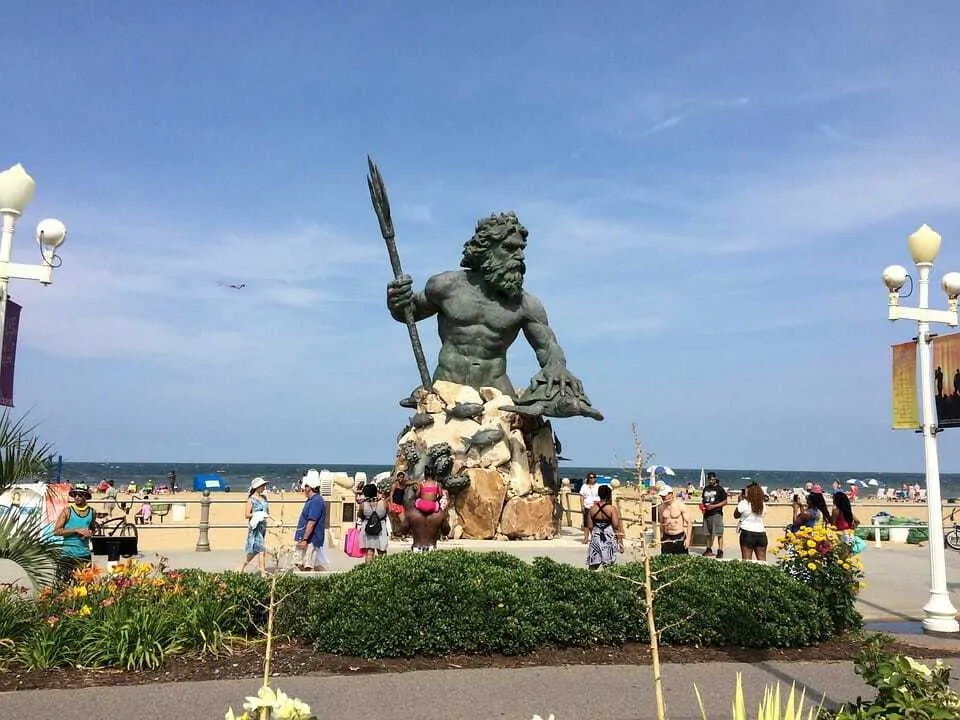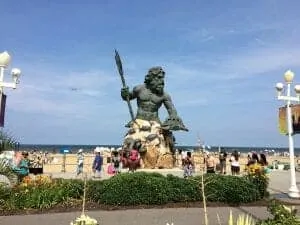 The King Neptune sculpture sits at the entrance to an outdoor venue known as Neptune's Park. This 34 feet high bronze statues makes for a perfect photo op when on the boardwalk. Stop by and take a quick selfie.
10. Luray Caverns (Luray)
Luray Caverns are the largest caverns in the eastern US and has guided tours through the paved walking paths. Several formations are featured, including the stalacpipe organ, an eerie underground musical experience not to be missed. Tours will take about 2 hours but there is so much to do here, including a garden maze, winery, the Luray Singing Tower, and a cafe. You could spend a whole day if you wanted to do everything.
11. Mount Vernon (Mt Vernon)
The estate of George Washington, there is so much to see here. Tour the mansion, walk in the gardens, visit the other colonial era buildings, check out the working distillery. There's also a place to grab lunch when you've seen it all. Allow 2-3 hours for a visit here.
12. American Civil War Museum (Richmond)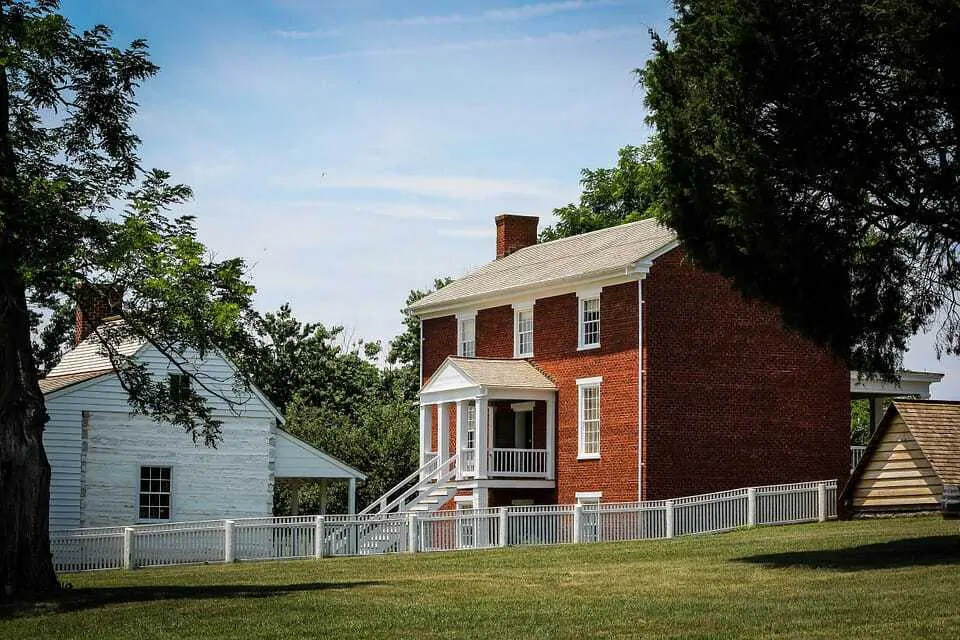 This is actually 3 museums devoted to the Civil War – White House and Museum of the Confederacy, Historic Tredegar, and the Museum of the Confederacy – Appomattox. Tour the home of Jefferson Davis, president of the confederacy, learn about the historic Battle of Gettysburg, and see where the South surrendered. You'll need about 3 hours to see everything.
13. Historic Jamestowne (Jamestown)
Step back in time to 1607. Here you'll find statues of Pocahontas and Captain John Smith watching over the port. Take a walk through New Towne and tour the Voorhees Archaearium to see the wealth of artifacts that have been found on these grounds. 3 hours will be enough time to see everything here.
14. Tomb of the Unknowns (Fort Meyer)
Part of Arlington National Cemetery, the Tomb of the Unknowns is a white, marble sarcophagus, there are unknown soldiers from World War I, World War II, and Korea buried here. Allow some time here on your visit to Arlington National Cemetery to honor our fallen countrymen.
15. Lewis Ginter Botanical Garden (Henrico)
Lewis Ginter Botanical Garden hoffer 12 different gardens to explore, including a children's garden, edible garden, woodland walk, and a cherry tree walk. They also exhibit the work of many artist working in various mediums and offer classes for children and adults. You should schedule about 2-3 hours here to see everything.
16. King's Dominion (Doswell)
An amusement park where Snoopy and the Peanuts gang like to hang out, King's Dominion is fun for the whole family. The have coaster and thrill rides and a Planet Snoopy kids area, plus live shows and a water park. You'll need a full day here in order to ride everything.
17. Natural Bridge (Natural Bridge)
The Natural Bridge is a 215 foot tall limestone gorge that sits in a Natural Bridge State Park near the James River. Virginia's newest state park offers hiking trails that lead to waterfalls and an Indian village. You could spend a whole day here enjoying the outdoors.
18. Nauticus (Norfolk)
Nauticus is an ocean and naval themed science museum that features the Battleship Wisconsin. You'll learn all about life on board the ship, the rise and fall of the US Navy, as well as get up close and personal with the local sea life. Plan to visit here for 2-3 hours if you want to see everything.
19. Virginia Museum of Fine Arts (Richmond)
The Virginia Museum of Fine Arts is home to more than 35,000 pieces of art from around different cultures and eras. You'll find everything from African art to Faberge eggs to 21st century art and rare books. All of this, plus admissions is free. Stop in for 2-3 hours and dig deep into all they have to offer.
20. First Landing State Park (Virginia Beach)
This is where the first colonists arrived in 1607, it's waterways were used by Union and Confederate soldiers in the Civil War, and there are rumors that Blackbeard the pirate hid out here for awhile. First Landing State Park has 20 miles of trail and more than a mile of beach on the Chesapeake Bay. It also has cabins and campsites so if you love the outdoors,you could keep yourself busy for a whole weekend here.
21. Back Bay National Wildlife Refuge (Virginia Beach)
Back Bay National Wildlife Refuge was began as a place for migratory birds to feed and nest. Duck, swan, and geese stop here during the fall and winter migration period. In addition to bird watching and amazing photography opportunities, you can also do limited hunting as well as boating, cycling, and biking. Spend a day here with the birds.
22. Candy Kitchen (Virginia Beach)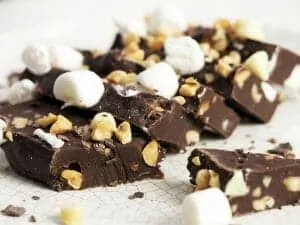 In business since 1937, Candy Kitchen still make salt water taffy, chocolate, and fudge the old fashioned way. They also sell gummies, insanely delicious chocolate and candy covered pretzels, and candy novelties. Stop in when you're on the boardwalk and stay long enough to have a snack.
23. The Whiskey Jar (Charlottesville)
At The Whiskey Jar, the pride themselves on simple, delicious, handmade food. They offer brunch, lunch, and dinner menus, including some choices for the kids. There's also a full service bar to enjoy for when you're there without the kids. Stop by and have a meal or spend an evening drinking at the bar.
24. Steven F. Udvar-Hazy Center (Chantilly)
A companion to the Smithsonian's Air and Space Museum in Washington DC, this museum consists of 2 hangars displaying thousands of aviation and space travel artefacts. There's also an observation tower and and an IMAX theater. If you are a fan of aviation of space travel, you'll love spending the morning here.
25. Edgar Allan Poe Museum (Richmond)
Richmond was Poe's hometown and the museum built to honor him there is as unique and interesting as the man himself. There's even a garden designed to replicate the one in Poe's poem "To One in Paradise." The museum boasts the largest public collection of artifacts related to Poe, like his childhood bed, clothing, old letters and drafts. You'll spend an hour or so here.
26. Mount Trashmore Park (PLACE
Mount Trashmore is 165 acres of compacted layers of solid waste and soil. It's a tremendous environmental feat – turning garbage into greenspace. Here you'll find volley ball courts, a walking trail, picnic areas, and more. Bring a picnic lunch and spend an afternoon playing here with the kids.
27. Rising Sun Tavern (Fredericksburg)
George Washington's brother, Charles, built this in 1760 as his home and it later became a tavern in 1792. You can visit and tour for free, or you can take the 45 minute guided tour and learn all about the history.
28. Cape Henry Lighthouse (Fort Story)
This lighthouse on the Chesapeake is one of the oldest in the country and was commissioned by George Washington. It's located on an active military base, so you'll have to show ID when you go to get some amazing photos of the bay. Spend about an hour here and climb to the top.
29. USS Wisconsin (Norfolk)
When at the Nauticus museum, make sure to stop and see the USS Wisconsin. They offer two guided tours – one includes the captain's cabin, admiral's cabin, and Quartermaster's space and the other is of engine room. Tours range from 60-90 minutes.
30. Virginia Zoological Park (Norfolk)
In addition to 500 animals – including lions, tigers, and otters – the zoo also has beautiful gardens to enjoys as well as a train ride and a water plaza. Bring your bathing suit on a hot day and spend about 3 hours here.
31. George Washington Masonic National Monument (Alexandria)
Build by the Freemason's to honor George Washington, this monument was built in the 1920s and names a historic landmark in 2015. The offer guided tours five times a day that last an hour.
32. Jamestown Settlement (Jamestown)
Located near the original historic site of Jamestown, at Jamestown Settlement, you'll learn more about America's first permanent English colony. There's recreations of the original ships that brought the settlers over from England and of the fort and a Powhatan village. You'll also learn about daily life from the townspeople. It will take about 2 hours to explore this fun, historical place.
33. Roanoke Star (Roanoke)
Lit for the first time in 1949 as a Christmas ornament, the Roanoke Star stays illuminated all year round. The star is white except for Memorial Day, Fourth of July, Flag Day, and Veteran's Day when it's red, white, and blue in tribute. Have a good look the next time you're in Roanoke.
34. Del Ray (Alexandria)
Del Ray is a neighborhood in Alexandria that is full of interesting restaurants, farmer's markets, yoga, and the beautiful art deco architecture. Spend an afternoon shopping or attend First Thursdays on Mount Vernon Avenue for some live music and family friendly entertainment.
35. Chatham Manor (Fredericksburg)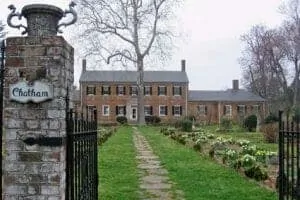 Chatham Manor served as the Union headquarters and hospital during the Civil War. It's now the headquarters of the Fredericksburg and Spotsylvania military park. Make sure to stop for 45 min to an hour when you're visiting the park.
36. Ash-Lawn Highland (Charlottesville)
http://www.fhwa.dot.gov/byways/Uploads/asset_files/000/016/808/525_nz4ww8gm25.JPG
This was the home of the fifth President, James Monroe. A 40 minute house tour where you'll learn about the man responsible for securing the Louisiana Purchase and the Missouri Doctrine as well as see a collection of 19th century artifacts.
37. Shenandoah Valley (Various)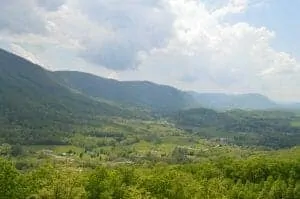 This 200 mile long region is bordered by the Blue Ridge and Allegheny Mountains. There's endless things to do – shopping, caverns, scenic drives, orchards, wineries – just to name a few. You couls spend a day or a week exploring this valley from top to bottom.
38. National Firearms Museum (Fairfax)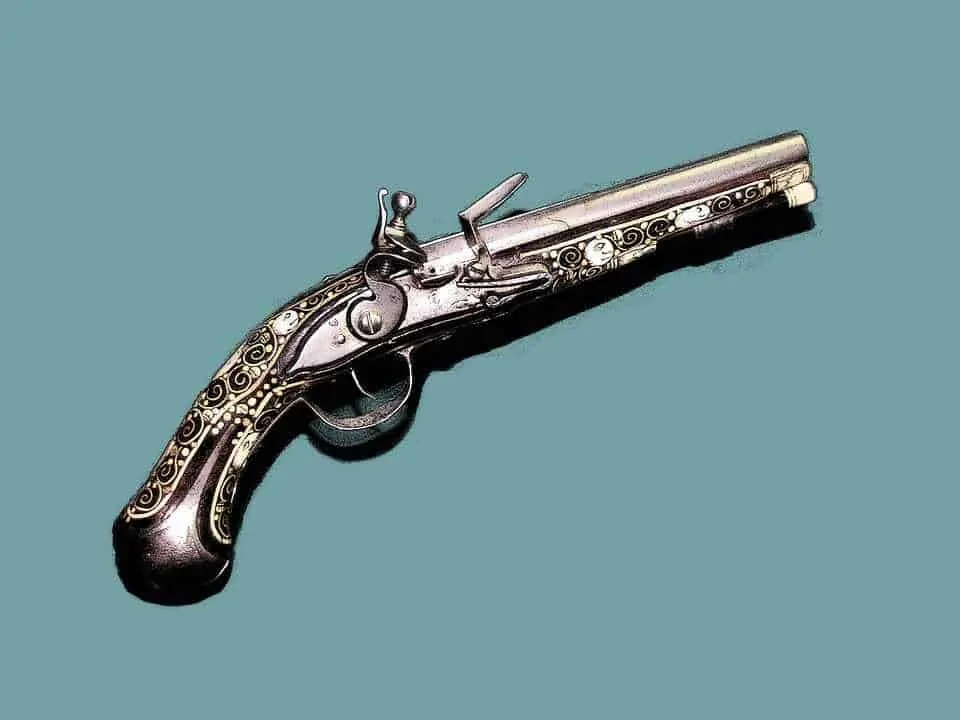 This museum has 15 galleries containing 3,000 firearms. The museum has displays ranging from a trench on the Western Front in WWI, a town in Normandy in WWII, and Hollywood guns. There's free admission and spending 2 hours here will be enough time to learn about the extensive history of firearms.
39. Hollywood Cemetery (Richmond)
The resting place of presidents James Monroe and John Tyler as well as Jefferson Davis, Hollywood Cemetery offers various tours of famous graves, monuments, and the gardens. Plan on spending about 2 hours here.
40. Governor's Palace (Williamsburg)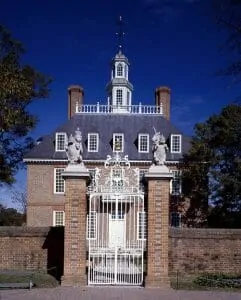 The Governor's Palace was home to seven royal governors and two elected Virginia state governors. It was built to impress and now provides various activities, self guided tours, ox wagon rides, and a garden maze. Spend about two hours here and step back in time.
41. Water Country USA (Williamsburg)
Fifteen different water slides are offered at Water Country USA, including tube rides, speed slides, kid friendly rides, and a chance to just float and let the current carry you through the park floating and relaxing on a wrap. You could spend a whole day enjoying the sun.
42. Marine Corps War Memorial (Arlington)
Based on the famous photograph of six Marines raising the flag on Iwo Jima, the Marine Corps War Memorial pays respect to that iconic battle and to the bravery and excellence of the Corps itself. Stop here for a half hour or so and take in the 32 foot high figures.
43. Manassas National Battlefield (Manassas)
The site of two key Civil War battles, Manassas National Battlefield has multiple daily tours with park rangers who will walk you through various parts of the battlefield. There's also a museum, a gift shop, and hiking trails. You could spend more than 2 hours here learning the park's history.
44. Shenandoah Caverns (Quicksburg)
With 17 rooms in the caverns, there's a lot to see here. When you visit, take an hour long tour. You'll see the breakfast bacon formations, Diamond Cascade, and Rainbow Lake. In addition to the tour, there's also the Yellow Barns, which offers exhibits of old carriages and farming equipment. And don't miss Main Street of Yesteryear which is a unique look at antique department store windows from the 40s and 50s.
45. The Hour (Alexandria)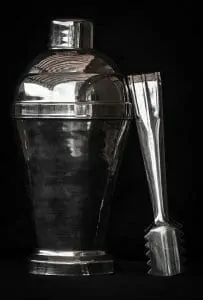 The Hour is a unique shop that sells antique barware and cocktail sets along with many other bar accessories. They only sell the best and their collection is beautiful. You can shop online or stop in the shop and look around for an hour or so. If you love a good cocktail, you don't want to miss this place.
46. Hampton Roads Naval Museum (Norfolk)
This is the official museum of the United States Navy, Hampton Roads Naval Museum has a wide variety of Naval artifacts, including uniforms, ship blueprints and models, and photographs. It's located on the second floor of Nauticus near the USS Wisconsin. Make a day of it and visit all three, but you'll want an hour or two here.
47. George Washington Birthplace (Colonial Beach)
Established by George Washington's grandfather and home to the Washington family for generations, the actual house where Washington was born was destroyed by a fire in 1779. The landscape, though, will show you why the family chose to lay roots here. There are also some plantation animals here, including Red Devon oxen names Lewis and Clark who are direct descendants if the oxen used by Washington's grandfather on the plantation. Spend about 2 hours here walking around and getting a feel for the world the Washington's brought George into.
48. The Pentagon (Arlington)
The Pentagon is the headquarters of the Department of Defense. You can get an hour long guided tour that include a 1.5 mile walk through the building. You have to make reservations at least 14 days ahead of time so make sure you prepare before you go!
49. Vermilion (Alexandria)
Vermilion is somewhat known for its tasting menu and wine pairings, they also host some very unique events. Twice a month by reservation only, they host a dinner party served at the large Farmer's Table where the chef himself presents the meal. Make a reservation ahead of time and allow enough time to thoroughly enjoy a multiple course dinner.
50. Appalachian National Scenic Trail (Markham)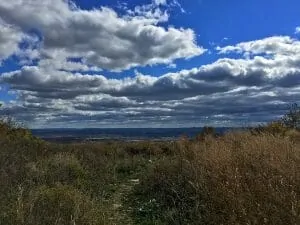 The Appalachian Trail spans the eastern US from Georgia to Maine; 554 miles of it go through Virginia which is the most of any state. You can see a mix of views from the trail in Virginia, from forest to mountains to farmland. You could spend days hiking here.
51. The Homestead (Hot Springs)
The Homestead has been around for 250 years. 23 presidents have stayed there going back into the 18th century. There's a lot of amenities, including two hot springs, waterslides, a beach, a lazy river, a movie theater, and two golf courses. Stay for a weekend of relaxation and fun.
52. Norfolk Botanical Gardens (Norfolk
Here you'll find 52 different themed gardens, including a fragrance garden, a children's garden, a Japanese garden, and sensory garden. There's also rotating indoor exhibits in the visitor center. There's offer several special programs, too, including family nights, painting classes, and yoga. You'll need 2-3 hours here to look around, more if you want to sign up for a class.
53. Virginia Beach Oceanfront (Various)
The Virginia Beach Oceanfront is three miles of beaches and boardwalk along the Atlantic Ocean. In addition to the beach, you'll find restaurants, monuments, gift shops, bikes, and buggies. You could book a hotel and spend a week here or stop by for the day.
54. Meadowlark Botanical Gardens (Vienna)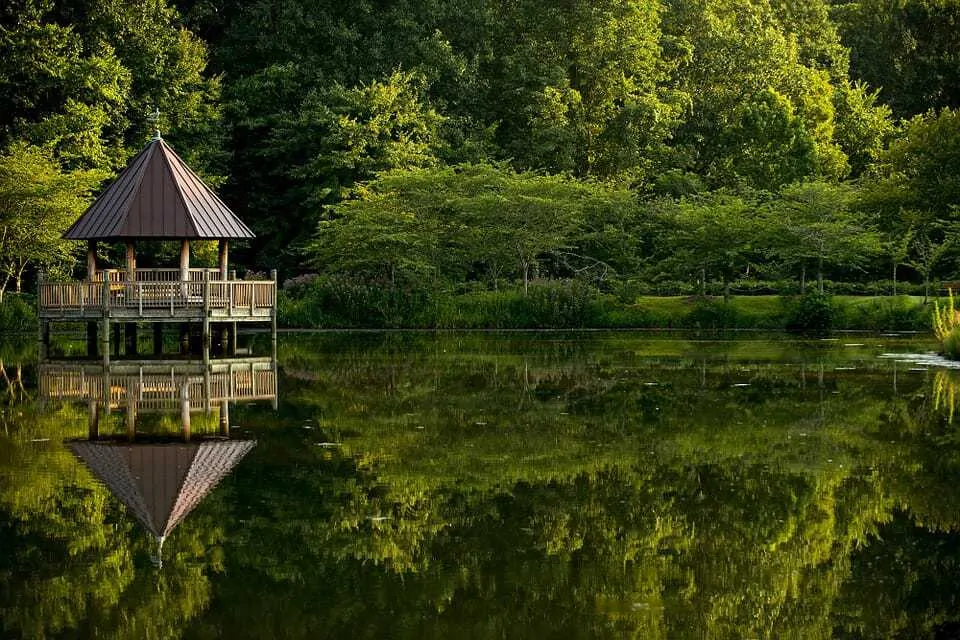 Offering three distinct plant collections, Meadowlark Botanical Gardens is a beautiful place to take a leisurely stroll. There's also summer camps, a unique Korean Bell Garden, a roving naturalist program, and a seasonal Winter Walk of Lights. Allow yourself around 2 hours here.
55. Virginia Living Museum (Newport News)
The Virginia Living Museum has a lot to offer. You could very easily spend an entire day here looking at the numerous aquariums, the aviary, and the boardwalk trail. There's also the Dinosaur Discovery Trail and a children's garden and playground.
56. Arlington House (Fort Meyer)
This was the home of Robert E. Lee and his family before the Civil War. You can walk around residence on you own or take a guided tour, which are offered every hours and last 30-45 minutes. There's also an exhibit of artifacts from the Lee family and access to the slave quarters to see a different side of the story.
57. Chincoteague Pony Swim (Chincoteague Island)
This is a once a year event that takes place in the summer. It lasts nearly a week with a slew of events leading up to the actual swim. The wild ponies are rounded up, checked by a vet, and then swam to Chincoteague Island. There's a parade, an auction, and some celebration, then the ponies swim back to Assateague Island to live free for another year. You could spend a day or the week here to see this rare event.
58. Occoquan (Occoquan)
Occoquan is an idyllic small town with a quaint Main Street and a history of being warm and inviting. The area was originally settled in 1765 and as of 2010, the population was less than 1,000 residents. There's plenty of hiking and bike trails available in the area as well as semi annual art shows and a Mill House Museum. Come and spend a day in this friendly small town.
59. Greenstreet Gardens (Alexandria)
A garden center and gift shop, Greenstreet Gardens offers tours of their main facility. In their 2 Alexandria locations, you'll find everything you need for your garden as well as watergarden supplies and fish, a gift shop with everything from jewelry to home decor, Christmas trees, and even visits from Santa. Stop in for an hour and get all your garden supplies.
60. The Christmas Attic/The Urban Attic (Alexandria)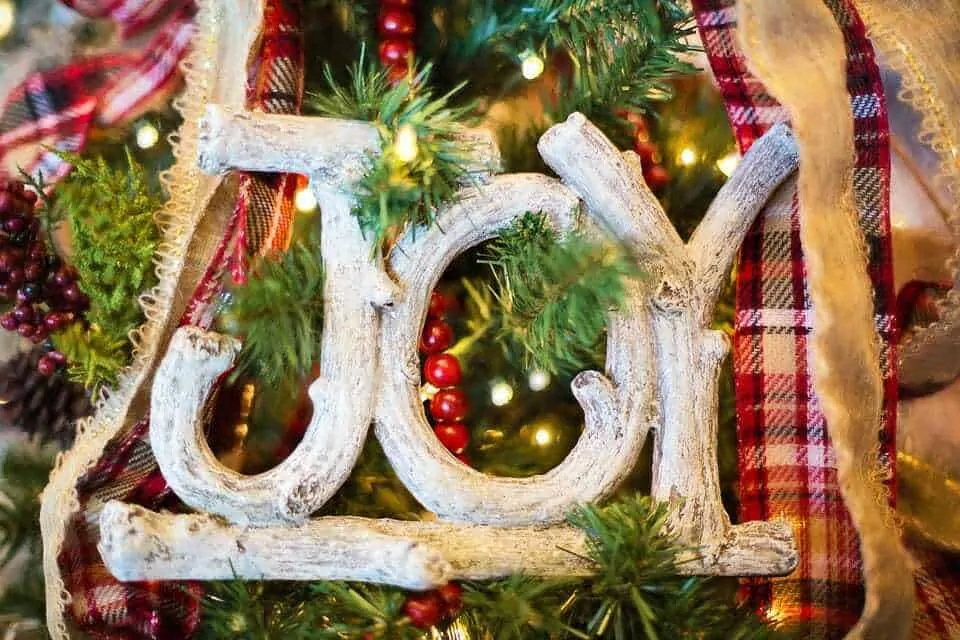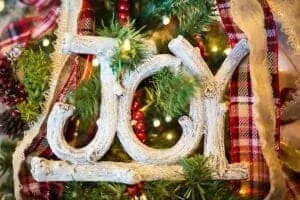 On the first floor is the Urban Attic, which sells a variety of eccentric home decor and wines. On the second floor, you'll find the Christmas Attic which sells unique and high quality holiday items year round. If you're in the mood to shop, spend an hour or two looking through the their amazing collections.
61. Brew Ridge Trail (Various)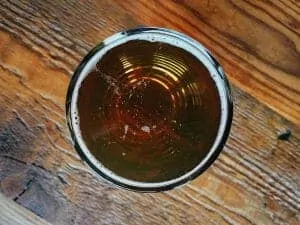 This is a craft beer tour that covers 6 breweries – Blue Mountain Brewery, Devil's Backbone Brewing Company, South Street Brewery, Starr Hill Brewing Co, Wild Wolf Brewing Co, and Blue Mountain Barrel House. There are a lot of restaurants, museums, and markets along the trail as well, you could easily make a weekend out of this trip.
62. Society Fair (Alexandria)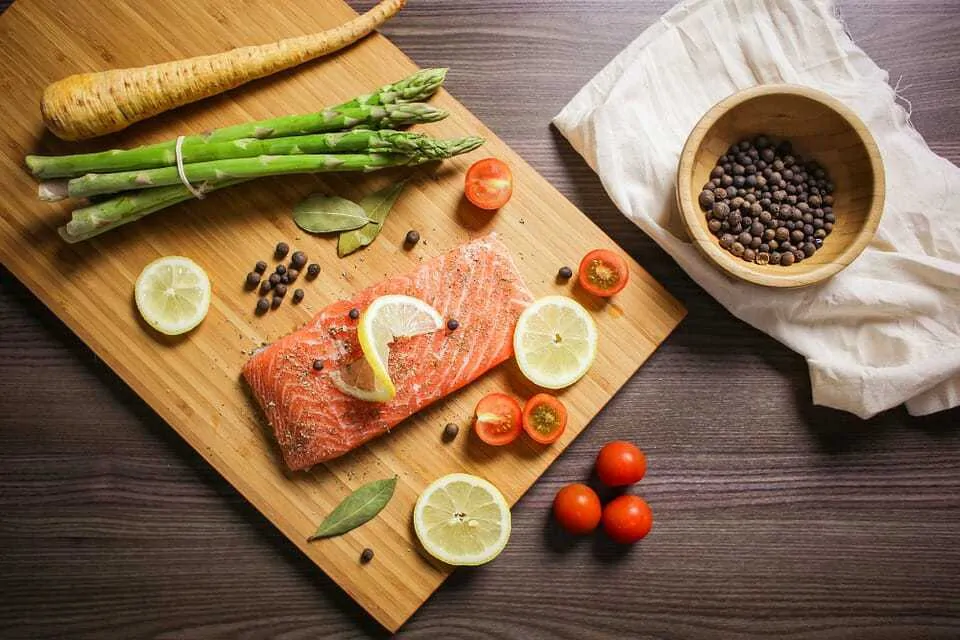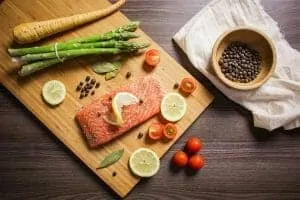 If you're a foodie, this is the place for you. A unique space devoted to all things food, there's a bistro, a market, a demo kitchen, private parties, and catering. They also have a lot of unique items to go, like a Date Night Bag with a perfect dinner for two. Come here for a meal and stick around to shop.
63. Cheesetique (Alexandria)
Cheesetique sells a variety of cheese, wines, meats, and wines. They also have weekend brunches, happy hour, and a cheese heavy menu featuring mac and cheeses, grilled cheeses, and fondue. Stop in for a meal and make sure to pick something up to take home with you.
64. Ladyburg (Fredericksburg)
A shop owned by a mother daughter team that makes handmade soaps, sugar scrubs, and bath bombs right in store. They've for a wide selection of essential oils, skin care products, and and candles. Stop by and spend a half hour or so finding the perfect product for you.
65. Byrd Theatre (Richmond)
This theatre was built in 1928 and has been named a historical landmark. It seats 1300 people, has endless character and impressive architectural details, a Wurlitzer organ. Come and catch a newer movie or a classic, but make sure you check the schedule before you go.
66. Carl's Ice Cream (Fredericksburg)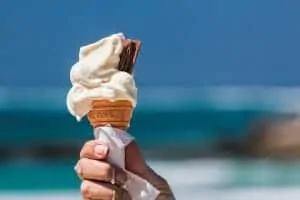 Carl's is a roadside ice cream stand opened in 1947. It only sells three flavors of soft serve – vanilla, chocolate, and strawberry – but is so popular, there are often lines around the block.
Give yourself a half hour here but expect to wait a bit longer if the line is long when you arrive.
67. Torpedo Factory (Alexandria)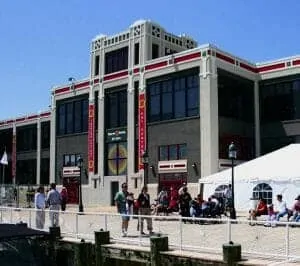 This is a large space for artists and art lovers alike. Home of 82 working artists studios, you can visit and ask questions as you watch them work then buy original pieces. There's also numerous galleries and workshops. You'll need about an hour or two here to thoroughly see everything.
68. Michie Tavern (Charlottesville)
The Michie Tavern has been in business for 200 years that's still serving a full menu of delicious food. There's also self guided tours of the oldest part of the building, There's also a gift shop, a metal smith shop, and an armory where old weapons are available for purchase. It will take 2-3 hours here for a meal and some time to look around.
69. Wintergreen Resort (Wintergreen)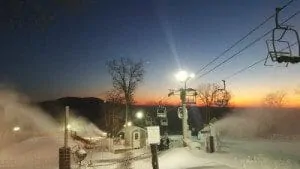 Located in the Blue Ridge Mountains, Wintergreen Resort is an ideal spot for outdoor fun at any time of year. There's golfing, hiking, fly fishing and swimming in the summer, skiing, tubing, sledding, and snowboarding in the winter, and the spa is open all year round. This is the perfect place for a weekend getaway.
70. Old Rag (Luray)
Located in Shenandoah National Park, Old Rag is a famous mountain and a popular but difficult hike. It's 9 miles total with varying elevations and takes about 7 or 8 hours but if you can handle it, the views and experience are worth the time. Make sure you check out the website to properly prepare.
71. Alexandria Old Town (Alexandria)
Streets made of cobblestone lined with red brick sidewalks wait for you in Alexandria Old Town. Check out the shops and farmer's markets, stroll along the waterfront, or have a drink in George Washington's favorite pubs. You could easily spend an entire afternoon here.
72. King Street (Alexandria)
When in Alexandria Old Town, make a point to check out King Street. This is the main street through town and has multiple museums, parks, Washington's townhouse, and his favorite tavern. Spend about 2 hours of your time in Alexandria Old Town here.
73. Carter Family Fold (Hiltons)
This music venue offers bluegrass shows every weekend in a really old fashioned way – everything is acoustic, no electric instruments are allowed. No alcohol is allowed, either, so these shows are very family friendly. They have a snack bar that serve delicious homemade treats. Come and spend a Saturday evening here dancing and listening to some old fashioned music.
74. Jones Point Park (Alexandria)
Jones Point Park was an important piece of Alexandria's shipping, transportation, and manufacturing. Here you'll find a trail with signs explaining the history of Jones Point. There's a canoe launch, fishing piers, and playgrounds. This is a great place to spend a relaxing afternoon with the family.
75. Jefferson Pools (Warm Springs)
Hot springs that flow in directly from the Allegheny Mountains, the water is naturally warm and is not heated before it fills the pools at the Homestead Resort. Thomas Jefferson vacationed here and the pools were named after him. There's varying schedules and rules about who can soak when so plan ahead before you spend an hour soaking here.
76. Winery at Bull Run (Centreville)
A winery dedicated to preserving the past, you can come here for wine tastings seven days a week. There's also a tasting that involves a guided historical tour of the winery, where you will learn about the Civil War history of the region. Leave yourself about 2 hours here if you're planning to take the tour.
77. Great Falls Park (McClean)
Great Falls Park is a beautiful view of the waterfalls of the Potomac. There's picnicking, hiking, a visitor's center with a small museum, a children's room, and guided tours. Come and spend an afternoon here learning about the history of this beautiful place.
78. Atlantic Fun Park (Virginia Beach)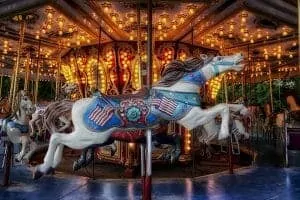 Atlantic Fun Park is an amusement park right on the Virginia Beach boardwalk. It's small and offers a few carnival rides, but if you're spending the day on the boardwalk, stop here for an hour and see what it has to offer.
79. The Norwegian Lady (Virginia Beach)
This statue on the Virginia Beach boardwalk commemorates the lives lost in an 1891 shipwreck of a Norwegian ship off the coast of Virginia. The statue is a replica of the ship's figurehead, which washed ashore. A bronze replica was gifted to Virginia from Norway. A replica is also installed there to unite the two cities. It's worth checking out when spending a day at the beach.
80. Antique Mall (Virginia Beach)
This is 22,000 square feet of antiques and collectibles. Countless vendors sell a wide variety of items and the rumor is, everyone there is warm and welcoming. You could spend anywhere from 1-3 hours here, depending on how much shopping and browsing you want to do.
81. Edith J Carrier Arboretum (Harrisonburg)
Located on the campus of James Madison University, you'll find 125 acres of beautiful forests and gardens here. It's a quiet sanctuary where you can request a guided tour to learn about the various plants and gardens in the park. Spend about 2 hours here relaxing.
82. Mariner's Museum and Park (Newport News)
This museum is dedicated to all things maritime. Here you'll find 90,000 square feet full of ships, models, figureheads, and artifacts. There's also Lake Maury to visit and the beautiful trail to walk. You'll also learn about the USS Monitor, an ironclad build and used during the Civil War. IT will take you about 2 hours to get through the museum. Allow some extra time for a walk around the lake.
83. Military Aviation Museum (Virginia Beach)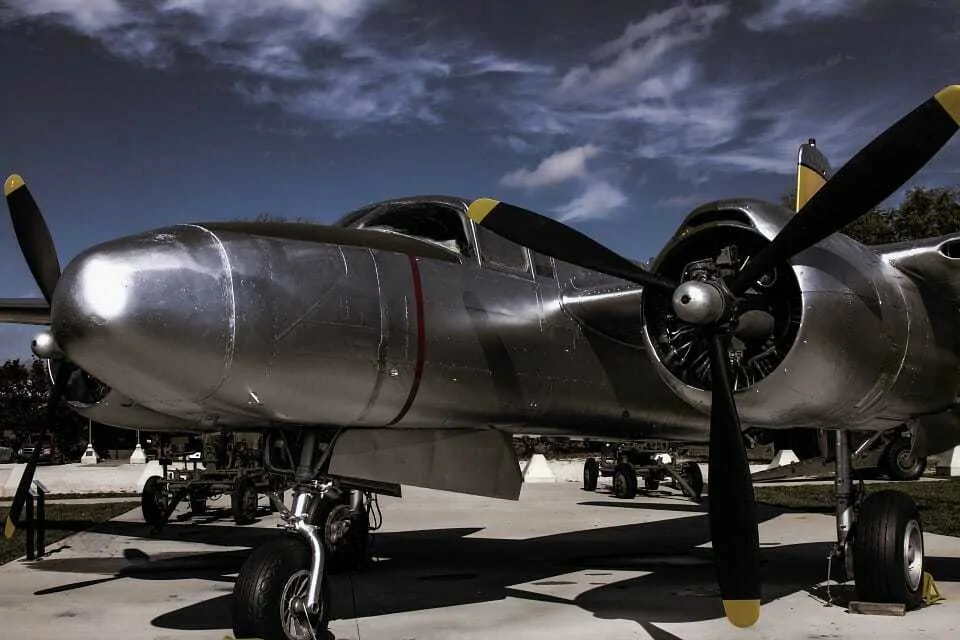 Here you'll find an extensive collection of WWI and WWII Era aircraft. The offer flight demonstrations and demos throughout the year. There's various hangars to explore and tour are offered occasionally. They also host various events, like a Valentine's Day Hangar Dance. Spend 2-3 hours here learning about the planes.
84. Beach Street USA (Virginia Beach)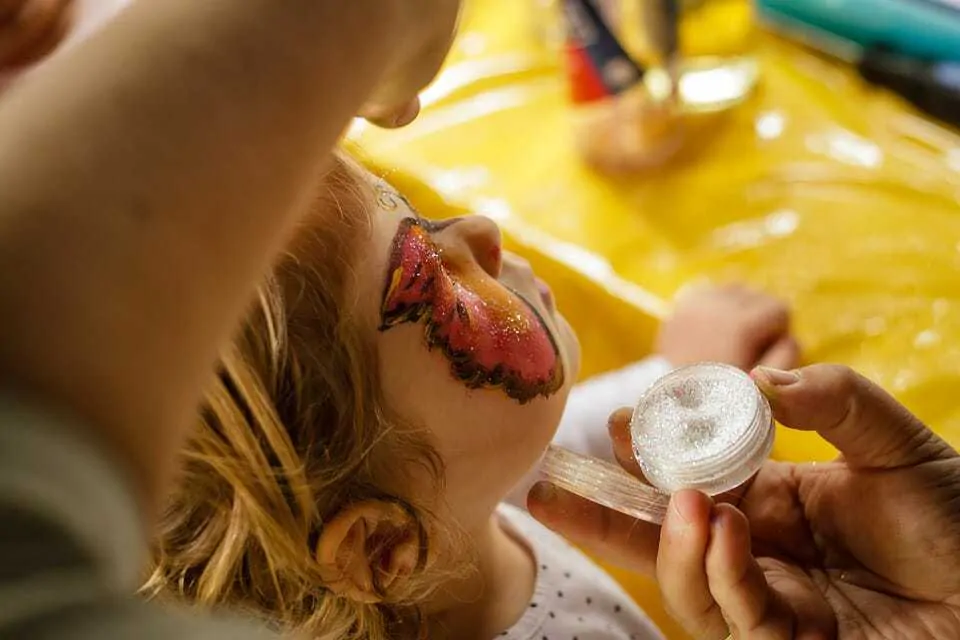 Beach Street USA is a summertime celebration on the streets of Virginia Beach. It features magicians, jugglers, characters, and a lot of vendors and musicians. Come and join the party, spend an evening here while in Virginia Beach.
85. Chrysler Museum of Art (Norfolk)
Photographs, paintings, and sculpture are all here at the Chrysler Museum of Art. They have pieces by Monet and Van Gogh as well as more modern conceptual art and posters. Admission is free, so stop by for an hour or two when you're in Norfolk.
86. Eloise (Charlottesville)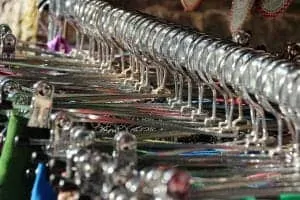 A shop run by a mother daughter team that love fashion, a stop in here and you'll see it's a family affair. Years of experience in the fashion industry coverage in this adorable boutique. Spend an hour or so here and check out the shop.
87. American Shakespeare Center (Staunton)
The American Shakespeare Company Center has been around for more than 25 years. They put on performances of not only Shakespeare but many other writers as well. They also have a traveling group going around the country and entertaining the masses. Plan to stop and spend about 2-3 hours watching a show.
88. O'Connor Brewing Company (Norfolk)
A brewery that started in the owner's backyard, this place really is a labor of love. They give tours of the brewery on the weekends and often have bands and a parking lot full of food trucks. Some spend a weekend afternoon here an have a beer and a tour.
89. National D-Day Memorial (Bedford)
Bedford is the neighborhood that suffered the most per capita deaths on D-Day. This memorial stands as a reminder and a tribute to that day. You'll find the names of over 4,000 soldiers who lost their lives that day. Allow yourself an hour here to pay your respects.
90. JT's Grommet Island Beach Park and Playground (Virginia Beach)
This is a park specially designed so that everyone has access to beach fun. Wheelchair accessible, there are ramps and shaded areas all throughout the 15,000 square foot space. There's also elevated sand table so everyone can build a sandcastle and soft play sculptures for kids to play. Spend at least an hour playing here so everyone can have their day at the beach.
91. Riverside Center Dinner Theatre (Fredericksburg)
Operating since 1998, Riverside Dinner Theater has performed about 80 different stage production, and that doesn't count the adaptations they're done for the children's theater. The also host events, wedding receptions, and military balls. Check out their schedule and plan to come and enjoy dinner and a show.
92. Apothecary Museum (Alexandria)
This museum has an interesting collection of medical equipment, botanicals, and glass. It occupies to neighboring buildings that housed the Stable and Leadbeater Apothecary. One of those buildings hasn't been touched since the store closed in 1933. Stop by for an hour or so and step into the past.
93. Virginia Legends Walk (Virginia Beach)
The purpose of the Virginia Legends Walk is to honor famous Virginians and their contributions to society. This is a self guided tour where you'll learn about Virginians like George Washington, Edgar Allen Poe, and Captain John Smith. When you're in Virginia Beach, spend about 45 minutes walking through here.
94. Hallowed Ground Tours (Fredericksburg)
https://www.nps.gov/frsp/planyourvisit/images/Humphreys_1_1.JPG
In depth tours that highlight the rich history for the Fredericksburg and the surrounding area.during the tour, you have a chance to walk around various points of interest. They also offer individual car tours if you want to have a more one on one experience. Tours typically take 2 hours.
95. 1890 Caroline House (Fredericksburg)
Built in 1890, this house has been updated and now serves as a beautiful Victorian bed and breakfast. The rooms are gorgeous, the location is perfect, and it consistently gets amazing reviews from its guests. Spend a romantic, relaxing weekend away here.
96. Carlyle House (Alexandria)
The Carlyle House was finished in 1753 and now offers guided tours of the house and the gardens. There's also school and scouting programs as well as some special events. Come take a tour and explore thae gardens and spend 2-3 hours here
97. Roxie Daisy (Charlottesville)
A shop that sells one of a kind items for every room in your house, Roxie Daisy is a must see. They sell everything from furniture and bath towels to jewelry and journals. This shop is definitely worth a visit. Stop in and spend an hour browsing or buying that perfect piece you've been looking for.
98. Castle Hill Cidery (Keswick)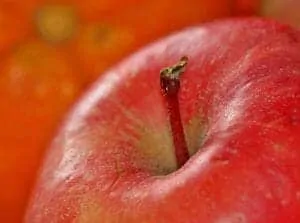 The produce high quality, great tasting ciders and opened their doors in 1764. They're steeped in tradition and take what they do very seriously. They have outdoor and indoor tasting rooms and host large events like weddings on the grounds. It's a beautful place to see, allow 2 hours here to see the grounds and have a drink or two.
99. Cameron Run Regional Park (Alexandria)
This is the perfect stop for some fun outdoor sports. Batting cages, mini golf, playgrounds, and picnicking. Oh, and a waterpark. Make this a fun day out for you and your kids.
100. Friendship Firehouse (Alexandria)
The first volunteer fire company in Alexandria formed in 1774, although the current firehouse was built in 1855. There's old equipment and trucks on display here. If you come by for a tour, their hours are limited to weekend afternoons but it's worth a visit if you're in the area.
Jen Miller is a former electrical engineer and product specialist with more than 20 years of product design and testing experience. She has designed more than 200 products for Fortune 500 companies, in fields ranging from home appliances to sports gear and outdoor equipment. She founded Jen Reviews to share her knowledge and critical eye for what makes consumers tick, and adopts a strict no-BS approach to help the reader filter through the maze of products and marketing hype out there.  She writes regularly and has been featured on Forbes, Fast Company, The Muse, The Huffington Post, Tiny Buddha and MindBodyGreen.