Maryland is a great state to visit. There's a wide mix of things to do here. The state is rich in American Revolutionary and Civil War history. It's right on the Chesapeake Bay and has maritime roots. Plus, there's parks, rivers, and even part of the Appalachian Trail here. Add the art, brews, and amazing food and you have a great all inclusive destination.
1. Berlin (Berlin)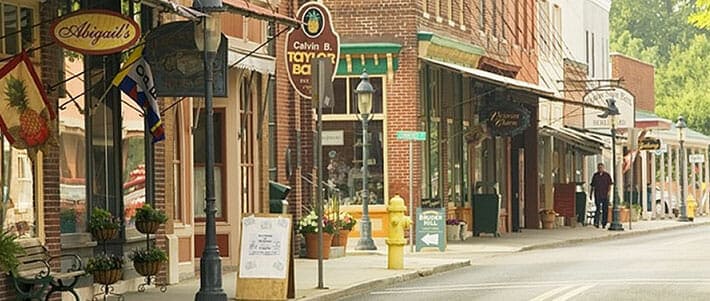 Berlin was named the Coolest Small Town in America in 2014 and once you visit, you'll understand why. It's downtown area is a registered historic district and regularly host events for the whole community. There are fireworks, farmer's markets, and even bathtub races. Stop by spend an afternoon seeing what makes this place so cool.
2. Clear Meadow Farm (White Hall)
Clear Meadow Farm is a family farm that's been operating for more than 70 years. They offer a lot of products for sale: angus beef, hay, straw, corn, and barley but what they're really known for is the view of their sunflowers fields in the summer. Stop by for an hour or two when the flowers are in bloom for one of the most beautiful views in the state.
3. Port Discovery (Baltimore)
Port Discovery is Baltimore's children's museum and it gives kids an opportunity to climb, kick, crawl, learn, run a diner, and get wet. This is a great places for families with kids of all ages. Allow 2-3 hours here to see all the exhibits.
4. Frontier Town Campground (Berlin)
This is a campground right outside of Ocean City that is an attraction in and of itself. Frontier Town has a waterpark, complete with a lazy river and waterslides, mini golf, a zip line course, and an amusement park. You could spend a weekend here and skip the beach.
5. Fractured Prune (Various)
The Fractured Prune is a doughnut shop chain across Maryland, the most popular location being on the Ocean City Boardwalk. They make some of the most unique doughnuts you'll ever find. They offer nineteen glazes covering everything from banana to marshmallow and thirteen toppings, including cookie crumbs and crumbled bacon. Stop by for breakfast or a sweet treat.
6. Antietam National Battlefield (Sharpsburg)
The Battle of Antietam was a major battle in the Civil War, the one that ended the Confederate Army's invasion of the north and led to Lincoln issuing the Emancipation Proclamation. 23,000 soldiers were killed in this 12 hours battle, one of the bloodiest in the country's history. Stop by the visitor's center, National Cemetery, and the Pry House Field Hospital. Spend 3-4 hours here learning about this history shaping battle.
7. Sugarloaf Mountain (Dickerson)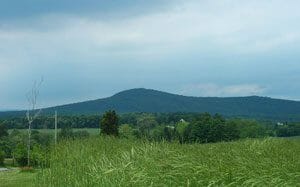 Over 14 million years, Sugarloaf Mountain developed from the surrounding soil eroding away. A long hike through the oaks will bring deer, rabbit, and fox sightings as well as owl, turkey, and hawks. It's elevation is only around 800 feet and it has ties to the Civil War. This is truly an interesting sight.
8. Rock State Park (Jarrettsville)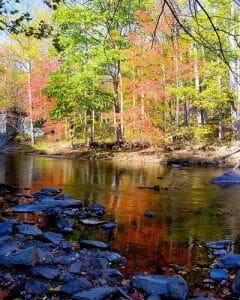 This park features 855 acres of a rocky forest that has three picnic areas, access to Deer Creek for fishing, tubing, and wading. If you're a climber, make sure you make it to the King and Queen seat, an outcrop of rocks that has an amazing view. This park gets pretty packed in the summer, so show up early and spend the morning here.
9. Geppi's Entertainment Museum (Baltimore)
Geppi's is a museum dedicated to pop culture. It has rooms dedicated to Baltimore's heroes, old newspaper comic book characters, post-war television stars, and multimedia's globalization. They also have special educational programs for school trips. Stop by and spend 2-3 hours here.
10. Decoy Museum/Ward Museum (Salisbury)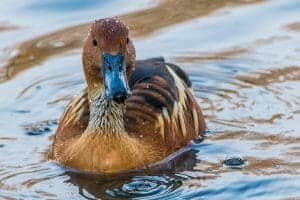 This museum specializes in wildfowl art and the art of decoy carvers Art and Lem Ward. Located on Schumaker Pond, you'll find living classrooms and hiking trails while inside, two galleries show decoys hand carved by the Ward brothers and unique are and children's programs. Spend 2-3 hours at this unique museum.
11. Baltimore Museum of Art (Baltimore)
The Baltimore Museum of Art was founded in 1914 with one painting and now has more than 95,000 pieces, including around a thousand pieces by Matisse. It's collection has a variety of art, including 19th century, modern, and contemporary art. There's paintings, sculptures, and decorative arts form various cultures, from China to Africa. Spend 2-3 hours here and see all they have to offer.
12. Sotterley Plantation (Hollywood)
Built on the Patuxent River, the Sotterley Plantation features nearly 95 acres of meadows, gardens, and river shoreline. This is the only plantation that is still open in the state and offers a lot of activities and educational programs. Spend 2-3 hours here exploring the restored Slave Cabin, gardens, and outbuildings in the surrounding fields.
13. Krumpe's Do-nuts (Hagerstown)
This is a family owned doughnut shop whose roots go all the way back to a German immigrant who came to the United States before WWII. They make a variety of delicious options that are more classic than some of the trendy shops popping up – eclairs, glazed, powdered, and cream filled to name a few. Stop by for a sweet treat.
14. Ego Alley (Annapolis)
Ego Alley is actually the city dock of Annapolis and a great place to take a walk, do some shopping, and have a great meal while being right along the water and ship watching. There's often free musical performances from local bands. This is a great location, right in the center of the city and a great place to spend an hour or so walking around at the beginning or end of your day in Annapolis,
15. Chesapeake and Ohio Canal National Historical Park (Various)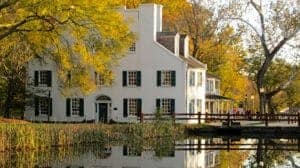 The canal here operated for over 100 years, carrying goods and resources down the Potomac and to market. Now, all 184.5 miles of the park offer a wide array of things to do, from hiking, biking, boating, fishing, and horseback riding in the warm months and ice fishing and cross country skiing when it gets cold. Come and spend the day here and be sure to take a ride on one of their canal boat tours.
16. Maryland Science Center (Baltimore)

The idea for the Maryland Science Center started in 1797 when it was just a society of scientists and expanded to the facility it is today. They have a wide variety of exhibits, including opportunities to learn about cells, dinosaurs, energy, and outer space. Bring the kids and spend about 3 hours here.
17. Salisbury Zoo (Salisbury)
The Salisbury Zoo has a wide variety of animals, from tropical birds and birds of prey to to river otters, red wolves, and buffalo. They offer educational tours and chances to get up close and personal with some of the animals. Come and spend half a day here spending time with all the animals.
18. Calvert Cliffs State Park (Lusby)
Calvert Cliffs State Park is a great place to spend a day if you love the outdoors. You can hang out on the beach, go fossil hunting, take the kids to the recycled tire playground, fish, explore the marshland, or take a long hike on the 13 miles of trails. The exposed cliffs were once covered by the sea and are now a rich source of shark, whale, and seabird fossils.
19. The Horse You Came in On Saloon (Fell's Point)
This saloon was established in 1775 and touts itself as the oldest one in America. This was Poe's last stop before his mysterious death and is the only bar in Maryland that existed before, during, and after prohibition. Today, the have a menu featuring appetizer, burgers, and great beers and offer live music. Stop in this historic institution and have dinner and some cold brews.
20. Swallow Falls State Park (Oakland)
Swallow Falls State Park has hiking, fishing, and camping tucked into one of the most beautiful areas in the state. Muddy Creek Falls is a 53 foot waterfall that sits among rock gorges, tall trees, and a hiking trail. Come and spend the day or the weekend here.
21. Baltimore Museum of Industry (Baltimore)
If you want to learn about Baltimore's industrial history and how it's innovating into the future, this is a great place to visit. Here, you'll find exhibits of industrial spaces like a cannery, garment loft, and a print shop. This is a great hands on place for the kids. Stop by and spend 2-3 hours here learning about the history of this great city.
22. Piscataway National Park (Accokeek)
This park exists as an easement to keep the view from Mt Vernon and is home to many different animal species, including bald eagles, foxes, ospreys, and deer. There's a fishing pier and two large boardwalks that take you over freshwater wetlands. There's also a variety of trails, meadows, and woodlands to explore. And make sure you stop by the National Colonial Farm. You could spend a whole day exploring here.
23. Milkhouse Brewery (Mount Airy)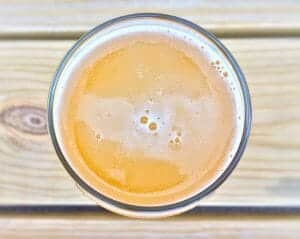 This is Maryland's first brewing farm and the owners actually helped get the Farm Brewery law enacted. A tasting room soon followed and they serve five year round beers as well as some seasonals. They use the hops grown right on their farm as well as other other homegrown and local ingredients to make brews like Red Eye Porter, Coppermine Creek Dry Stout, and Stairway IPA. Stop by the tasting room and spend an evening sampling their brews.
24. Carroll County Farm Museum (Westminster)
Opened in 1966, the Carroll County Farm Museum that exhibits life at it was in the 1880s. Here you can attend teas, see old farm equipment, as well as see how spinning, weaving, tinsmithing, broom making, and more were once a part of everyday life. Spend 2-3 hours here learning about the past on this beautiful farm.
25. Clyde's Tower Oaks Lodge (Rockville)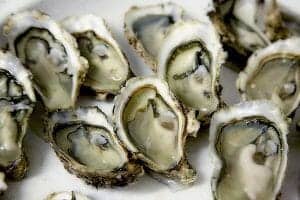 This restaurant is one of a kind and stunningly beautiful. The 200 year old two story barn has a huge stone fireplace at each end of it's Great Room. There's several other rooms in the establishment, including the Saranac Room with skylights, birch bark canoe and a Native American weathervane and the Tack Room with large, comfortable booths. Come for a meal and have something delicious in this amazing space.
26. Cabin John National Park (Rockville)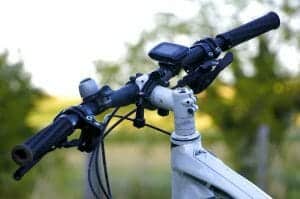 Cabin John National Park is a great place to spend a day outdoors or a weekend away. With four miles of hiking trails and two miles of hard surface trails for bike riding, a large athletic area, an ice rink, camping facilities, and even a miniature train ride, this park has something for everyone.
27. The Globe Restaurant and Bar (Berlin)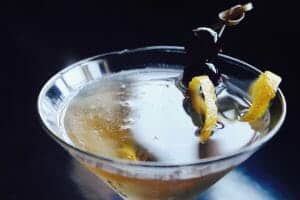 This used to be the Globe Theater but was renovated in 2006 to the awesome bar and restaurant space it is now. The host book clubs and murder mystery dinners along with other special events. They offer a wide menu with a great selection of cocktails, beers, and martinis. Stop by for dinner and stay late for a drink or two.
28. Babe Ruth Birthplace Museum (Baltimore)
The Babe Ruth Museum is like a trip back in time. Memorabilia and mementos of the Babe cover the exhibits, from his birth to his baseball successes. Here you can see bats, balls, and jerseys all used by Ruth as well as read articles and movies about his legend and influence. If you're a baseball fan, you'll want to spend about 2 hours here.
29. Ocean City Boardwalk (Ocean City)
The Ocean City Boardwalk was opened in 1902 when hotel owners on the beach realized they needed an easy way for their guests to walk between businesses. Believe it or not, the boardwalk first started as a short removable wooden walkway that had to be taken up during high tide and stored on porches. It got longer and longer and, today, it's a three mile long stretch with shops, bars, restaurants, hotels, and historical monuments. Spend a week at Ocean City and explore all three miles.
30. College Park Aviation Museum (College Park)
The College Park Aviation Museum celebrates and promotes the aviation innovations and promotes an interest in research and curiosity about the science and history of flight. Here, you'll find ten aircraft on display, ranging from a replica of the 1910 Wright Model B to a 1946 Ercoupe 415D. There's also aviation related artifacts on display and temporary exhibits that move through. If you are an aviation fan, spend about two hours hered and you'll get to see everything.
31. Annmarie Sculpture Gardens and Arts Center (Dowell)
Situated right on the Chesapeake Bay, the Annmarie Sculpture Gardens and Arts Center has a ¼ mile walking path with more than thirty sculptures as well as a butterfly garden, children's garden, and art painted among the trees. They also have an art lab, educational programs, and hold a number of special events. For a walk through the garden, allow yourself an hour or so.
32. Merkle Wildlife Sanctuary (Upper Marlboro)
The Merkle Wildlife Sanctuary is the largest wintering ground for Canadian geese as it hosts several thousand of them every year. Here you'll find four different hiking trails of various lengths, plus driving tour. You can also go bird watching or fishing. If you love the outdoors, you could easily spend a morning or afternoon exploring the sanctuary.
33. National Capital Trolley Museum (Colesville)
Here, you can take trolley rides, see their extensive collection of old streetcars, plus see a lot of special exhibits. They also have some special programs, including story and craft times for children and fieldtrips. If you love trolleys, you can easily spend 2-3 hours here when you visit.
34. Historic St Mary's City (St Mary's City)
Go back in time to the 17th Century when you visit St Mary's City. You can explore a tall ship, play colonial games, and visit the plantation household to see their garden and heirloom livestock. You'll also learn about how archaeologists and historians pieced together the past and learned about what happened here. Allow yourself about 2 hours here.
35. Jefferson Patterson Park and Museum (St Leonard)
Jefferson Patterson Park and Museum has 70 identified archaeological sites where excavation and research is currently being done. There have been discoveries here documenting 9,000 years of human occupation. When you visit, you can go for long hikes or walks, ride bikes, go canoeing or kayaking or explore the indian village, exhibit barn, or historic house. Allow yourself 2-3 hours here.
36. Papermoon Diner (Baltimore)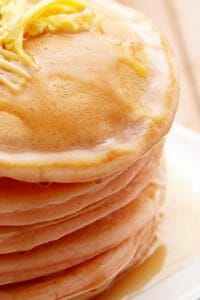 One of the most unique place you'll ever eat, the Papermoon Diner is eccentric, bright, and technicolor place that has a menu that will satisfy everyone. From vegetarian to meat lovers, you'll find everything from vegan nachos to meatloaf, milkshakes to pancakes. They're open 24 hours so stop in for a meal anytime.
37. Annapolis City Dock (Annapolis)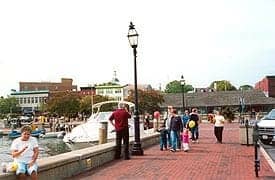 Relaxing at the City Dock is one of the top things people do when they visit Annapolis. It's home to a lot of the city's main events – the Spring Sailboat Show, a huge Fourth of July celebration, the Military Bowl Parade – or you can just take a water tour. Spend the day here eating, shopping, or just walking along the water.
38. NASA Goddard Space Flight Center (Greenbelt)
The Goddard Space Flight Center is the home of scientists, technologists, and engineers who study and build the technology used to study Earth, the sun, and the universe. When you visit, you can see all the exciting work going on and look at the exhibits about climate change or the Gemini capsule model, or watch a model rocket launch. Spend 2-3 hours here learning about all the exciting work being done.
39. Morgan Run Natural Environment Area (Eldersburg)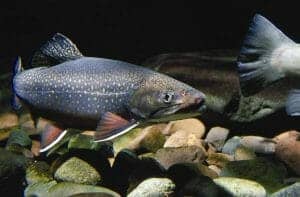 This is a huge 2,000 acre park that offers long equestrian and hiking trails, trout fishing, and deer hunting. There's even a wheelchair ramp that leads right up to the water so anyone can take part in the fishing available here. Although you could spend a whole day here, leave yourself at least 2-3 hours.
40. Cascade Lake (Hampstead)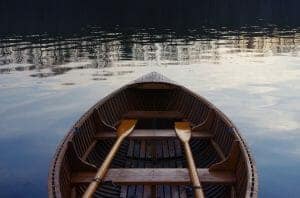 This lake is hidden among 70 acres of wooded hills. It's fed from an underground spring and offers not only swimming, but also waterslides and platforms all monitored by certified lifeguards. There's a spray park for kids plus you can fish, paddleboat, and grab a bite at the cafe. And, if you want to get away from the water, you can take a long hike around in the woods. Spend the day here enjoying the outdoors.
41. Strathmore (North Bethesda)
The Strathmore is a performing arts center in the Mansion and on the 16 acre grounds. The Strathmore offers high quality arts that appeal to many tastes and are wrapped in hospitality and warmth. They host world class performance in every genre, from folk, show tunes, classical, and world music. They also offer a sculpture garden and host teas if you want to visit without seeing a show. Spend an evening here listening to whatever music is your taste.
42. Pocomoke River State Park (Pocomoke City)
Pocomoke River State Park offers a wide range of outdoor activities. There's loblolly pines and cypress swamps and an opportunity to view a wide range of wildlife. You'll see river otters, bald eagles, countless species of fish, and white dogwood and pink laurel in the spring. There's camping, boating, canoeing, playgrounds, hiking, and even a swimming pool. This is a great place to spend a weekend.
43. Assateague State Park (Berlin)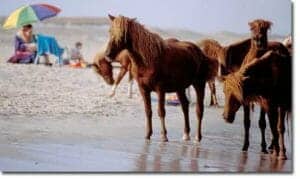 Maryland's only oceanfront park is two miles of ocean beaches where you can swim, sunbathe, surf, and fish. You can explore the coastline and coves by canoe or kayak and hike through the marsh and see wild deer or feral horses. If you're going to Assateague to see the wild horses, there are some guidelines you'll need to follow, so please check the website before you go. Spend a day here and you won't run out of things to do.
44. Crystal Grottoes Caverns (Boonesboro)
Crystal Grottoes Cave is a natural phenomenon that is the most naturally kept cave in the country. It's the same now as it was in 1920 when the caverns were founded. Your tour guide will show you around and try to answer all your questions. Allow about 2 hours here to enjoy the formations inside this unique cave.
45. Janes Island State Park (Crisfield)
Janes Island park has both a mainland and an island part. The mainland part has a campground, cabins, and a conference center. The island portion, which gave the park its name, has saltmarshes, water trails, and pristine beaches to enjoy. It's a haven for some bird, fish, and crab species. You could spend a weekend here camping and exploring.
46. The Red Roost (Quantico)
The Red Roost started as a campground that wasn't making enough money, so the owner decided to steam crabs and fresh corn. It took off and soon, the campground was remarketed as a restaurant back in 1974. Today, the Red Roost has a wide menu with a variety of food for every taste, including kids meals and cocktails. Stop by for dinner and try the crabs that made them famous.
47. Youghiogheny River (Various)
The Youghiogheny River drains into a 397 square mile area of Maryland. For the first twenty miles, it's a calm river going through farmland and wooded lots, but it soon changes as the terrain becomes narrow and heavily forested. It drops 280 feet in elevation in a four mile span. There are parks and public access points all along the river and a lot of ways to enjoy it, from hiking nearby to white water rafting. Spend a day or so exploring the part that best suits your outdoor favorites.
48. Friendly Farm Restaurant (Upperco)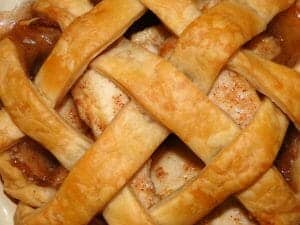 This restaurant is located on a 200 acre family farm. It's surrounded by three ponds and has an amazing view. Dining used to take place in the farm house, but the restaurant got so popular that they expanded to the present building to accommodate more guests. They have a small menu of fish, chicken, and beef along with a bakery full of pies, cookies, and other treats for dessert. Spend an afternoon taking the drive here for a great meal and a sweet dessert.
49. Walter's Art Museum (Baltimore)
This internationally known museum exhibits art from as far back as the third millennium BC to modern day. They have Egyptian, Byzantine, Greek, Roman, and other artwork plus a collection of rare books and manuscripts. They also have frequent temporary and visiting exhibitions. Spend 2-3 hours here enjoying all the beautiful pieces here.
50. Cantler's Riverside Inn (Annapolis)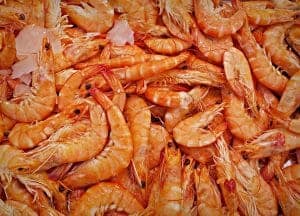 Cantler's Riverside Inn has been in the business of serving boaters and land lovers for almost forty years. They have a wide range of seafood dishes, from clams and oysters to crab cakes and shrimp plus platters and sandwiches for anyone who doesn't want seafood. It's nestled into the calm waters of Mill Creek and just minutes from the City Dock and Ego Alley. Plan to set aside an evening for a great meal here.
51. Deep Creek Lake (Deep Creek)
Deep Creek Lake is Maryland's biggest manmade lake with about one mile of shoreline and access to fishing, swimming, and boating. Meadow Mountain has a lot of great hiking opportunities for hiking, cross country skiing, mountain biking, and snowmobiling. Deep Creek is a great place to visit any time of the year. This is a big vacation hotspot so there is a lot to do in the area. Spend a week at Deep Creek and you'll never be bored.
52. Chick & Ruth's Delly (Annapolis)
This restaurant in on Main Street and is an Annapolis institution. Staff comes in at 3 am to start baking fresh bread and rolls for the day. It's a popular stop for celebrities and politicians in the area and has even been on television for its colossal milkshakes. Make it a point to stop here for a meal or two when in Annapolis, you won't be disappointed.
53. Old Salty's Restaurant (Fishing Creek)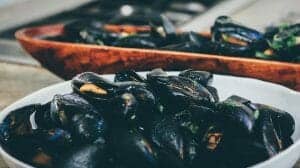 First opened in the 1980's in an old school house, Old Salty's is loved by locals, foodies, and families alike. Most of their seafood is caught right in the Chesapeake by local fisherman, making it some of the freshest you'll ever find. It's located nead a lot of bed and breakfasts and is open for lunch and dinner, so make sure to stop in for a meal when you're in the area.
54. Smith Island (Smith Island)
Once called one of the best spots for "dropping off the grid," Smith Island is a quite place to get away from it all. Leave you car on the mainland and take a ferry here. You can kayak, go crabbing or birdwatching, and enjoy Maryland's official state dessert, the eight layer Smith Island Cake. This is an ideallic spot to spend the weekend.
55. Susquehanna State Park (Havre De Grace)
Located in the rocky terrain of the Susquehanna River valley, this state park has a lot of outdoor activities to offer. There are popular mountain biking trails here, plus trails for hiking and horseback riding. You can boat and fish in the river and there's campsites and cabins if you want to stay overnight or spend a weekend here.
56. Schifferstadt Architectural Museum (Frederick)
One of the oldest buildings in Frederick, the Schifferstadt Architectural Museum was built in 1758. It's one of the best specimens of Colonial German Architecture that exists in the country. It was originally build as a refuge for those people who wanted to stay in Maryland during the French and Indian War and needed a safe place to stay. Spend an hour or two looking at the house and exploring these unique grounds.
57. Tawe's Garden (Annapolis)
The five acre garden includes a Western Maryland forest, a streamside area, and an eastern shore peninsula, plus garden ponds and a lot of various plant life. There's a walking path and some statues throughout the garden. You'll love spending spending about 2 hours here.
58. Edgar Allan Poe House and Museum (Baltimore)
https://www.nps.gov/common/uploads/photogallery/ner/park/edal/636563C9-1DD8-B71B-0BF6CA0C28CC965D/636563C9-1DD8-B71B-0BF6CA0C28CC965D.jpg
This National Historic Landmark is open to visitors seasonally. Poe lived here with his aunt, grandmother, and cousins from 1833 – 1835 and the house has been preserved with much of the same exterior and interior. Although it isn't furnished, these are the same floors and walls that Poe lived among. If you're a Poe fan, spend 1-2 hours here learning about his life and death in Baltimore from the exhibits and artifacts in this house.
59. South Mountain State Park (Boonsboro)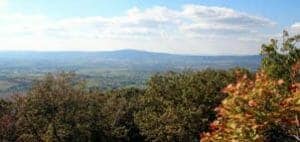 This 40 mile long multi-use park goes along the South Mountain Ridge from Pennsylvania to the Potomac River. There are no real entrances to the park and you can only access it on foot. The Appalachian Trail goes through here and there's plenty of wildlife to see in it's 13,000 acre forest. Spend a morning or afternoon here and immerse yourself in the scenic beauty.
60. Ladew Topiary Gardens (Monkton)
This topiary garden is know throughout the world for it's 100 large topiary sculptures and the garden rooms. Here you'll find 22 acres of gardens, including the famous hunt scene of horses, rider, hounds, and a fox. You'll also fine fox hunting memorabilia and English antiques. Plan to spend 2-3 hours here.
61. Harper's Ferry National Historic Park (Various)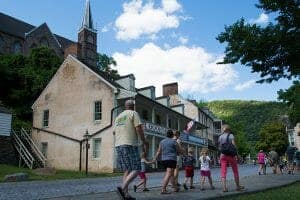 This National Park spans three states – West Virginia, Virginia, and Maryland – and lies between the Shenandoah and Potomac Rivers. There's almost twenty miles of trails here, so this is an ideal place to go if you like hiking. Trails range from flat, easy strolls to more difficult climbs to the mountaintops. Spend a day here taking in the natural beauty.
62. Washington County Museum of Fine Arts (Hagerstown)
With over 6,500 paintings, drawing, sculptures, and other pieces of art, the Washington County Museum of Fine Arts is a great place to spend an afternoon. Exhibits include European Old Masters, Modernism, art glass, and American decorative arts.
63. Soldier's Delight Natural Environment Area (Owings Mills)
More than 39 rare, threatened, or endangered plant species live in the 1,900 acres of the Soldier's Delight Natural Environment Area. There are seven miles of hiking trails here but horses and bicycles are prohibited to protect the fragile wildlife. Spend a morning or afternoon here hiking and looking at the rare plantlife.
64. Wye Oak State Park (Wye Mills)
This park primarily existed to protect the Wye Oak Tree, which unfortunately fell over in 2002. Today, the 29 acres of the park contains a small building that is believed to be a one room schoolhouse from colonial times which has been restored. When you spend the day here you can also see the Old Wye Mill and Wye Church.
65. Battlecreek Cypress Swamp Sanctuary (Frederick)
This is a great place for a day trip when you want to spend the day outdoors. A wooden boardwalk runs through the park and has one of the northernmost strands of bald cypress trees. Do some bird watching at the swamp and learn about the importance of the preservation happening here.
66. Herrington Manor State Park (Oakland)
A 53 acre lake was developed in the 1930s which begun the development of Herrington Manor State Park. Today, you can swim, canoe, kayak, picnic, hiking, tennis, 20 furnished cabins. There's a lot of programs that happen in the simmer like maple syrup demonstrations and apple butter making. Spend the day here boating, hiking, and fishing.
67. Oxford Bellevue Ferry (Oxford/Bellevue)
This is believed to be the nation's oldest operating private ferry. It crosses the Tred Avon River in a ¾ mile trip from Oxford to Bellevue. The ferry takes 20 minutes and can take nine vehicles, bike, motorcycles, as well as passengers. When planning you morning or afternoon ferry trip, keep in mind that the ferry operates seasonally and check to make sure it's open before you go.
68. Bazaar (Baltimore)
This is a rare store located in a row house in Baltimore that sells a wide range of strange and unusual artifacts like taxidermy, old medical equipment, props and costumes, dolls, and bizarre artwork. This is a really interesting place to spend an hour or so seeing things you won't find anywhere else.
69. National Museum of Civil War Medicine (Frederick)
This museum is centered on doctors, nursing, and surgical practices during the Civil War. It consists of five immersive exhibits that focus on different parts of the Civil War's medical history: an army camp, evacuating the wounded, a field dressing station, a field hospital, and a military hospital ward. If you're a Civil War buff, you could spend hours here.
70. New Germany (Grantsville)
This park is Maryland's best kept secret. Nestled between the Continental Divide and Big Savage Mountain, this park has a dense forest and ten miles of trails and a small lake where visitors can fish, swim, canoe, or kayak. This is a great place for a family day out. There's a snack bar with ice cream and other snacks, picnic tables throughout the park, and a nature center, too.
71. Smallwood State Park (Marbury)
Names after General William Smallwood who was the highest ranking person from Maryland in the American Revolutionary War. Here, his house has been restored and is open for visitors. There's also a marina, picnicking facilities, a playground, and nature trails here so you could easily keep yourself busy here for most of the day.
72. William Brish Planetarium (Hagerstown)
This planetarium is operated by the Washington County Public School System and is used for school children from August through June. Some public programs are also offered for adults during those months. This upgraded fully digital planetarium will immerse you in astronomy and other sciences as you watch presentations and documentaries on the dome. Allow yourself half a day here.
73. Seneca Creek (Gaithersburg)
This 14 mile long park follows Seneca Creek as it flows to the Potomac River. There's a lot of things to do here: picnicking, kayaking, canoeing, hiking trails, and a playground will help you spend a day here exploring. There's also a restore cabin that was build in the 19th century where you can learn about the history of this landscape.
74. Charm City Cakes (Baltimore)
Made famous by the show Ace of Cakes on the Food Network, this is the original location where it all started. They make a variety of cakes, from lil cakes for parties, elaborate and unique wedding cakes, to custom cakes for any occasion. They're done cakes for movie premieres, fundraisers, and even president Obama's inauguration. If you're looking for a cake, order one from Chef Duff and company and you won't be disappointed.
75. North Point State Park (Edgemere)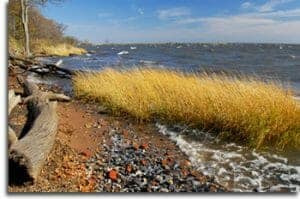 Located on the shores of the Chesapeake Bay, North Point State Park has a bit of an interesting history. The Defenders Trail that was used in the War of 1812 runs through the park. There's also an old trolley station and fountain that have been restored that were once part of an amusement park that once occupied the area. Spend a day here fishing from the pier or taking a hike through the trails.
76. House of Yoder (Grantsville)
This museum sits in the mountains of Western Maryland. This house is modeled after the ones that Swiss immigrants would have lived in during the mid 1700s. You'll see artifacts and learn about the Yoder family in America. Give yourself about ninety minutes here.
77. Patapsco Valley State Park (Ellicott City)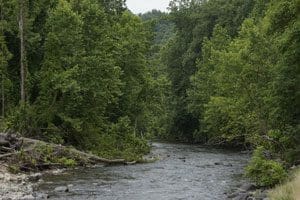 Running 32 miles down the Patapsco River, there are eight recreational areas in this 16,000 square foot park. Spend the day here and you can hike, fish, camp, canoe, ride mountain bikes, or go horseback riding.
78. Harriet Tubman Underground Railroad (Church Creek)
This is the spot of the home Harriet Tubman was born and where she entered into slaver. As a young woman, she was determined to get her freedom and she then returns to help her family and friends escape. The area looks much as it would have back then. On your half day visit, you'll see the fields, creeks, and marshes much as they were in the past.
79. Inner Harbor (Baltimore)
The Inner Harbor is a destination in Baltimore that offers a wide range of restaurants, museums, and other activities that make it a great place for family fun. Have a meal on the water's edge and
spend the day looking at ships and exploring the shops and museums here.
80. Anita C. Leight Estuary Center (Abingdon)
This is one of the only freshwater tidal marshes left in the upper Chesapeake Bay area that's accessible to the public. The center is open year round Thursday through Sunday and offers a variety of unique outdoor activities. Here, you can take a sunset canoe trip, a pontoon boat ride, play in the mud and assist with research, or just explore the Discovery Center. Spend 2-3 hours here and maybe get your hands dirty.
81. Chesapeake Bay Maritime Museum (St Michaels)
This museum was founded in 1865 and, today, ten of the thirteen buildings are open to the public. The exhibits all highlight maritime history and culture and include waterfowling, seafood harvesting, boating, and boat building. They also offer special exhibits throughout the year. Spend 2-3 hours here and learn as much as you can about life by the sea.
82. Clark's Elioak Farm (Ellicott City)
This is a seventh generation family farm that offers a variety of meats, eggs, and vegetables for sale. There's a petting zoo for kids to enjoy on their visit. Additionally, most of the attractions from the old Enchanted Forest amusement park, which was made famous for being abandoned and left to nature, have been restored and now call Clark's Elioak Farm their home. Spend 2-3 hours here taking a good look at all the animals and checking out the Enchanted Forest.
83. Calvert Marine Museum (Solomons)
Founded in 1970, the Calvert Marine Museum uses exhibits and educational programs to share the ecology and maritime history of Southern Maryland. You'll see ancient fossils, learn about life along the Bay in the seventeenth century, and see fifteen different aquariums that show the plants and sea life of the bay area. Come and spend 2-3 hours here and learn about life by the bay.
84. Western Maryland Rail Trail (Various)
This is a 21 mile long paved trail through some of the most beautiful scenery in Maryland. It stretches from Fort Frederick to Pearre Station. During the warm months, it's ideal for rollerblading, walking, biking, or jogging and, in the winter, it's used for cross country skiing and snowshoeing. Spend a day out here getting some exercise, no matter what the season.
85. Patuxent River Naval Air Museum (Lexington Park)
This is a privately funded, member supported museum that shares the history and heritage of Naval Aviation. It has 22 aircraft you can walk right up to and investigate plus flight simulators and artifacts such as ejection seats and weapons. You'll learn a lot about the aircraft of the Navy during your 2-3 hour visit here.
86. Flying Dog Brewery (Frederick)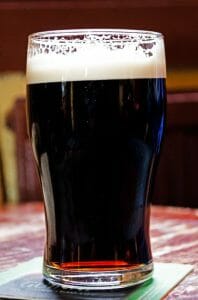 Founded in 1990, the Flying Dog Brewery gives free tours every Wednesday through Saturday. Their tasting room has 20 beers on tap and a nice food menu from Roasthouse Pub. Stop by for a tour and a beer and don't forget to fill your growler before you head home.
87. Appalachian Trail (Various)
Maryland is home to 41 miles of the famed Appalachian Trail. It's rated as an easy to moderate part of the trail itself and follows the spine of South Mountain. The hike through the state will typically take 3-4 days and is a great place to start if you're trying to get a feel for your ability to do harder stretches. Hike for a few hours or make your way through when attempting to walk the whole of the Appalachian Trail.
88. National Electronics Museum (Linthicum Heights)
This museum started when on a Westinghouse Family Day celebration in 1973, an employee who planned the event decided it would be a great idea to display some of the products the employees were working on so their families could see. Today, you'll need about 2 hours to see all the defense electronics on display, including the development of the telegraph and telephone, amatuer radio, and sonar technology.
89. Six Flags America (Bowie)
Six Flags has locations all across the country and their Maryland location offers some great rides. Thrill rides, kid's rides, and water rides await. This is truly a place where the entire family will be able to find a ride that suits them perfectly. Spend a day at Six Flags and make sure to ride one of their handful of rollercoasters.
90. W.C. Harlan (Baltimore)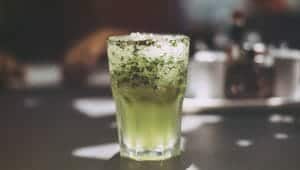 This is a low key, under the radar type place that consistently gets five star reviews and makes some interesting and tasty cocktails. The decor is simple and clean and is based on speakeasies of the Prohibition Era. They do minimal right – just a few beers on tap, a cocktail du jour, and a handful of wine selections. Stop by and spend an evening here sipping some cocktails or wine.
91. Point Lookout State Park (Scotland)
Point Lookout was a prison camp for confederate soldiers during the Civil War. A museum on the site commemorates this unfortunate history. Spend a day here at the nature center, on the beach, and boating then stay for some night fishing then camp overnight. If you like being outside, you would love spending a weekend here.
92. Berger Cookie (Baltimore)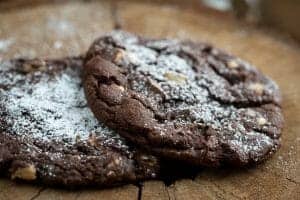 The story of Berger's goes all the way back to 1835 and a German immigrant named Charles Berger. Over the years, Charles and his brothers, sons, nephews, and grandsons build cookie businesses in Baltimore. Berger's hasn't made many changes to the original recipe from 1835, just a few tweaks along the way. Stop by and treat yourself to one of the most famous cookies in the mid Atlantic.
93. National Museum of Health and Medicine (Silver Spring)
This museum started out at the Army Medical Museum during the Civil War and has continued doing research from its creation until now. Here, you'll learn about all the research and the advancements that it lead to. Exhibits include information about traumatic brain injury; advancements in surgical response, protection, transportation, and rehab; and more. If you're a war buff or just want to learn more about how medicine is applied in war, come and spend 2-3 hours here.
94. Furnace Town Living Heritage Museum (Snow Hill)
Miners, sawyers, molders, and bargemen worked hard here from 1828-1850 to make iron, which was then towed to the canal and shipped to Baltimore, Philadelphia, and New York to help build up the young nation. Furnace Town was the company town where the workers and their families lived. The Maryland Iron Company declared bankruptcy in 1850 and mostly everyone left the town. By 1929, it had almost all rotted away and preservation efforts began in the 1960s. Now, you can come and spend the day touring the church, printshop, school house, blacksmith shop, and more to learn what life was like working at the Nassawango Furnace and living in Furnace Town.
95. Wheaton Station Escalator (Silver Spring)
This escalator is the length of two football fields and the longest in the western hemisphere. It takes three and a half minutes to get from top to bottom or vice versa. This isn't the most exciting item on our list, but it's definitiely something to see if you've got seven minutes to spare so you can ride it down and back up to the street again. Be sure to take a picture.
96. Southside Diner (Baltimore)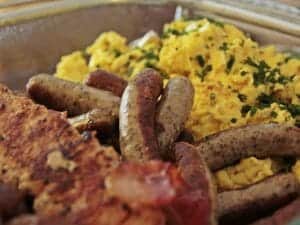 The Southside Diner has been around for nearly 100 years, originally doing business as Rallo's. It's gone through a few different iterations over the years until it recently settled in this new location. Their menu includes all day breakfast with delicious waffles, omelettes, and platters plus sandwiches, burgers, and an expanded dinner menu. The location might be new, but it's still the same delicious place to stop in for a meal.
97. Red Canoe Cafe and Children's Bookstore (Baltimore)
The Red Canoe Cafe and Children's Bookstore is a warm, friendly place that tempts you to slow down. Their coffee comes in real mugs and you're greeted by a bakery case full of deliciousness that you'll instantly want to sit down and have a muffin. They have a breakfast and lunch menu and a children's bookstore attached and host many community events, including storytime and art shows.Slow down and stop by for a cup of coffee, some great food, and friendly service.
98. B&O Railroad Museum (Baltimore))
This national historic landmark immerses you in the history of the railroad. Grab some snacks, go on a train ride, and let the kids play on the train tables or in the train themed playground. Spend 2-3 hours here so the kids can get their fill of this awesome, educational place.
99. American Visionary Art Museum (Baltimore)
This is a unique space for art that has expanded to summer camps, a big outdoor movie theater, and sculpture garden. They have permanent exhibits and a lot that rotate through, plus outdoor exhibitions and a sculpture barn full of a life sized chess set and other unique pieces. Spend 2-3 hours here to check out the art and maybe stay for an outdoor movie.
100. Fort McHenry (Baltimore)
The defense of this fort in the Revolutionary War inspired the lyrics to the Star Spangled Banner. You can tour the fort and the barracks and see the soldiers' quarters, uniform and weapon displays, plus the officers' quarters and the guard house. If you're a military buff, allow about 2 hours to explore the fort and the grounds.