Kansas is more than just the home of Dorothy in the Wizard of Oz. The state has an extensive history that includes being a home to prehistoric beasts, a pivotal player in the Civil War, and a place for pioneers heading west to rest, restock, and recuperate. There's a lot of interesting things to do across the state; here's a closer look.
1. Strataca (Hutchinson)

650 feet below the ground in salt deposits lies Strataca, a truly unique experience where you can take an hour long ride through the old mining tunnels, attend dinner theater, and learn about mining and geology. Allow about 90 minutes here.
2. Museum of World Treasures (Wichita)
Explore hidden treasures from various places around the globe and different periods in time. You'll see displays about everything from ancient civilizations to the battlefields of World War II. With three full floors to explore, you're sure to find something here that strikes your interest. Give yourself about two hours here.
3. Alcove Spring (Marysville)
When settles headed across the country to Oregon, Alcove Spring was a popular place to wait for the Big Blue River to go down. Closed to the public in the 1970s, the area is now open to the public once again. You'll find native flora and fauna here plus walking trails with beautiful views of the Big Blue River. Allow yourself about an hour here or longer depending on how long you want to hike.
4. Arikaree Breaks (St Francis)
Arikaree Breaks is not easy to get to and it can be downright impossible during certain times of year. But, if you can make the trip, you should. Here you'll find badlands and prairies as well as a chance to spot a variety of animals, including lizards, coyotes, mule deer, and a prairie dog town. If you make the trip, leave about half a day to get there and explore.
5. Cosmosphere (Hutchinson)
This space museum is affiliated with the Smithsonian and is an interesting space museum and STEM education center. It is home to a combined collection of both American and Russian space artifacts. You'll find a planetarium plus artifacts from the Apollo missions plus information about the space race and the Cold War. You'll need about 2 hours here to explore everything.
6. Guy and Mae's Tavern (Williamsburg)
The original owners opened this family business in 1973. Guy perfected a technique for barbecuing ribs and Mae came up with the sauce. Truckers would stop in for a bite to eat and word spread over CB radios about how delicious the ribs were. The rest was history. The tavern is now run by their children and grandchild and the ribs are as good as ever. Stop by for dinner and they'll bring your ribs to your table wrapped in foil and newspaper.
7. Gypsum Hills Scenic Byway (Medicine Lodge)
Right in the middle of the Great Plains lies Gypsum Hills – rolling vistas and hills with two scenic overlooks to stop and take it all in. There's a rich history of cattle ranching, Native American heroism, and pioneers moving west here. It's a great place to explore. Along the scenic byway from Medicine Lodge to Coldwater, you'll find galleries, museums, and a drive in theater plus fishing, hiking, camping, and swimming at the park. Spend the day exploring the Byway.
8. Bartlett Arboretum (Belle Plaine)
This historic, non-profit arboretum is privately owned but opens to the public for special concerts and events. Established in 1910, it's now used for formal gardens and has even been used by the US Department of Agriculture as a hardiness test site. Today, there's massive cypress, oak, and Japanese maple trees. It's truly a sight to see. Check out their events schedule and plan to take in a show.
9. Monument Rocks Natural Area (Oakley)
These 70 foot tall natural Niobrara Chalk formations are some of the most interesting formations you've ever seen. They were created roughly 80 million years ago when Kansas was covered in ocean. They're free and open to the public. Keep your eyes peels for fossils in the formations as you spend a morning exploring here.
10. The Keeper of the Plains (Wichita)
Where the Big and Little Arkansas rivers meet stands the Keeper of the Plains. Erected in 1977 to commemorate the country's bicentennial and a tribute to the local Native American tribes. The statue is 44 feet tall and sits upon a 30 foot rock base. Stop here for about a half hour. For the best experience, go after dark when the Ring of Fire around the base is lit for 15 minutes.
11. Gage Park (Topeka)
Gage Park is a great place to spend the day with the family. There's so much to do here – ride the mini-train and carousel, visit the Rose Garden, swim at the aquatic center, play in the Children's Discovery Center, or get a volleyball, tennis, or horseshoe game together.
12. Lee Richardson Zoo (Garden City)
With over 300 animals of 100 different species, the Lee Richardson Zoo is a great way to spend the afternoon. You'll see various birds, giraffes, elephants, kangaroos, rhinoceri, and more. They also offer a lot of special events, concerts, and even animal encounters.
13. ARTSConnect (Topeka)
In an effort to keep Topeka connected to the arts, ARTConnect makes great efforts to engage and reach out to the community. One of the coolest events is First Friday Art Walks. Local artists and businesses come out and show their creations while everyone is invited to walk around downtown to learn a little more about art in their community. Spend a First Friday getting to know downtown Topeka and all the beauty it has to offer.
14. Old Abilene Town (Abilene)
Old Abilene Town celebrates the time of the Chisholm Trail, in the 1860s after the Civil War. Walk up and down Main Street, stop by the Alamo Saloon and the Merchant's Hotel. On weekends in the warmer months, you can see the Wild Bill Gunfighters, Can Can dancers, and enjoy kettlecorn, sarsaparillas, and adult beverages. Stop by on a weekend for the most fun and hang around for an hour or so.
15. Downtown Lawrence (Lawrence)
The buildings are from the 1800s, but downtown Lawrence is a cool place to spend an evening. With regular events like Dinner & a Movie, the Busker Festival, Art Tougeau, Final Fridays, and the annual Sidewalk Sale that's been going on for more that fifty years, there's always something going on in downtown Lawrence. Spend an evening here and see all the cool things this old town has to offer.
16. Hi Hat Coffee (Westwood Hills)
This tiny little coffee shop is a great place to nestle in and have a great cup of coffee. Sit on the patio and hang out for a bit. They have a lot on the menu and are known for their wonderful customer service.
17. Mushroom Rock State Park (Brookville)
This is a small but very interesting park. On it's five acres, you'll see some of the most unusual rock formations in the state of Kansas if not the country. These rock formations are formed by sediment and sand that was in the area during the Cretaceous Period, from 144 to 66 million years ago. They're held together by natural cement and were used as meeting places of Native Americans and settler moving out West. Stop and spend an hour or so here soaking up the history.
18. Kansas State Fair (Hutchinson)
What began in 1873 as a small fair in the town of Hutchinson. It's happened nearly every year since, beginning the Friday after Labor Day and continuing for ten days. It attracts about 330,000 people annually from all across the state and country. With over seventy buildings of food and exhibits plus concerts from well known musical acts and performers, if you're close to Hutchinson after Labor Day, you should definitely spend an afternoon at the fair.
19. Nicodemus National Historic Site (Bogue)
Nicodemus is the first and only remaining black settlement in the west. It began in the years following the Civil War when black people were free but not integrated during Reconstruction in the South. Kansas had fought against slavery in the Civil War and the rich farmland and idea of freedom was attractive to those free black people looking to start a home. Nicodemus was born and started to thrive. Visit here and you'll see a church, government buildings, a school, a home, and some of the businesses. Spend an hour or two here and get to know this remarkable place.
20. Haskell Indian Art Market (Lawrence)
Held every year during the second weekend of September since 1988, the Haskell Indian Art Market attracts hundreds of visitors. This two day festival invites Native American artists from all over the country to display and sell their work. You'll also get to see live performances and demonstrations and get a bite to eat. Spend a few hours looking at all there is to offer here if you happen to be there at the right time.
21. OL Stuga (Lindsborg)
This is a full bar in a college town that's well known for their deli sandwiches. It's been in business since 1977. You'll find a great mix of people here that would be happy to welcome you to their favorite neighborhood bar. Stop in for a beer or two and come hungry. You won't want to miss their sandwiches.
22. Amelia Earhart Festival (Atchison)
Amelia Earhart was born in Atchison, Kansas, and the town has a festival celebrating her life and achievements every year. There's music, food, crafts, Riverfront concerts, and research and literarture about the legendary pilot. The grand finale fireworks display is not to be missed. Spend an evening walking downtown Atchinson and celebrate this brave lady.
23. Pawnee Indian Museum State Historic Site (Republic)
Around 1820, the Pawnee settled in this part of Kansas. The walled community had more than forty earth lodges and at one time would have been home to close to a thousand Native Americans. It was abandoned when the land was no longer productive, the tribe left, and the village later burned down. In 1967, a museum was built around the floor of one of the lodges and the historic site was created. Some of the remnants of the original city are still visible. It's an interesting place to spend an hour or tw.
24. 1950s Electric House (Kansas City)
Step into the past and see the way the future looked in the 1950s. You'll find gadgets like hidden televisions, air conditioning, and more. A visit here will make it clear why the suburbs were so appealing in post World War II America. Closed to the public for about forty years when it served as a private home, the attraction is now reopen for tours. Give yourself about an hour here.
25. Hollenberg Pony Express Station (Hanover)
Hollegberg Station was built in 1858 and served as a stop on the short lived Pony Express and as a place for travelers to stop along the Oregon Trail for a meal and a place to rest. Today, it's a National Historic Landmark with a small museum and gift shop worth seeing if you're in the area. Stop in for about an hour and see if the rumors that it might be haunted are true.
26. Brown vs the Board of Education Historic Site (Topeka)
This historic site commemorates the decision to desegregate public schools. Here, you'll get a great education about the history of racism and segregation in the US, the lawsuits filed to attempt to overcome the racial barriers, and the continuing fight. Spend an hour or so here learning why it is so important to remember our past.
27. C W Porubsky Grocery & Meats (Topeka)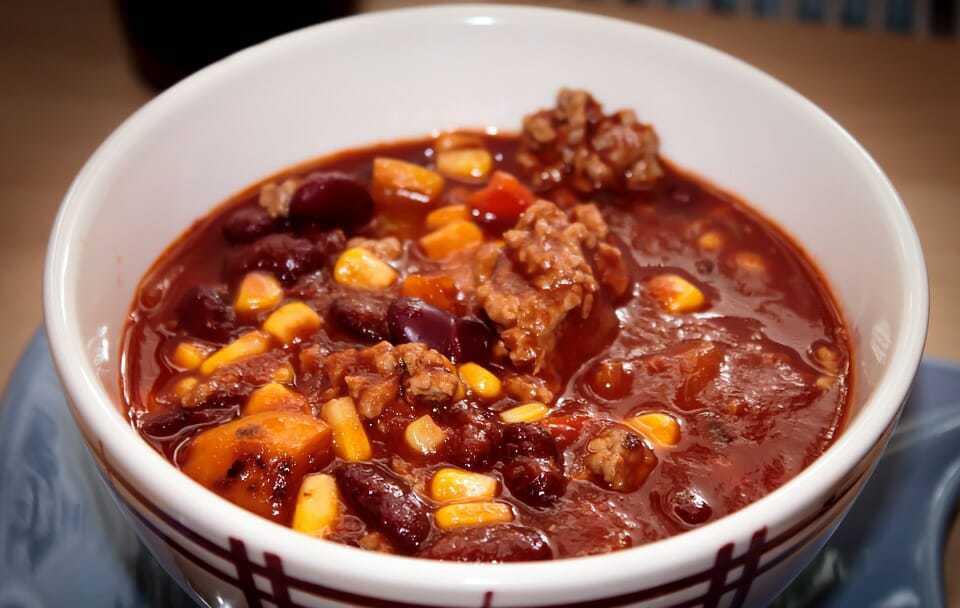 Opened in 1947, this shop and deli also has a tavern and sits right along the railroad tracks. They're known for their horseradish pickles, chili, and giant deli sandwiches. The chili is special and only prepared from Labor Day until late spring and only Monday through Thursday so chili lovers don't bother the regular customers. Hours are somewhat limited so make sure you check before you head here for lunch.
28. Seelye Mansion (Abilene)
The Seelye Mansion was built in 1904, designed for the couple by a New York architect. There are 25 rooms to see in total, including a ballroom, bowling alley, and music room featuring a Steinway piano. Make sure to take a look at the Tiffany style fireplace and a walk around the gorgeous gardens. Give yourself about an hour or so here.
29. Prairie Museum of Art and History (Colby)
This museum is on the site of a 1930s farmstead, sod house, one room school, and church. There's also the Cooper Barn, the largest barn in the state, where farm implements and photographs are on display. The museum holds over 28,000 artifacts from around the world and will take about two hours to fully explore.
30. Big Brutus (West Mineral)
Big Brutus is the largest electric shovel in the world and still stands as a tribute to Kansas's mining history. This impressive piece of machinery is 16 stories tall and weighs 11 million pounds. It's digger can hold 150 tons in one dig. If you have a kid that loves big machines or if you just want to witness something amazing, stop by for about a half hour for a great photo op.
31. Rowhouse Restaurant (Topeka)
This fine dining venue was opened in downtown Topeka in 2007. The menus are seasonal and change weekly. Most of the ingredients are locally grown, some even from the restaurant's own garden. They offer prix fixe menus along with seafood and vegetarian options. Make a dinner reservation here and you won't be disappointed.
32. Hazel Hill Chocolate (Topeka)
Nick and Terry Xidis are chocolatiers who named their shop after Terry's grandmother. The chocolate is made using only the finest ingredients to make chocolate in small batches by hand. Nick is a third generation chocolatier and knows how to do thinStop in and buy yourself something delicious or shop online at their website.
33. 715 Mass (Lawrence)
An awesome farm to table restaurant in Lawrence, 715 Mass has over a hundred wines available and serves brunch, lunch, dinner, and dessert. They also have a happy hour menu and even have some gluten free options available. Stop by for a great meal and enjoy the seasonal menu.
34. Crescent Moon Winery (Lawrence)
Crescent Moon Winery is known for making a variety of wines across the spectrum from sweet to dry. They grow a variety of red and white grapes onsite. Stop by the tasting room to sample what they have to offer or sit out on the patio and take in the beautiful view. Spend an hour or two here sipping wine and relaxing.
35. Little House on the Prairie Museum (Independence)
For anyone who loved the books by Laura Ingalls Wilder or even the television show, a visit to the Little House on the Prairie Museum is an awesome experience. The museum sits on the original land where Wilder lived with her family in the 1870s that inspired the books. Spend an hour or so experiencing the place that inspired your favorite children's book.
36. Svensk Hyllningsfest (Lindsborg)

In October of odd years, you can't miss Svensk Hyllningsfest. This is a traditional Swedish folk festival celebrating the Swiss pioneers who settled here in the late 1860s. You'll find art and crafts, Swedish foods, folk dancers, and more. If you're close to Lindsborg in an odd year, spend a few hours taking it all in.
37. Kansas River Trail (Lawrence)
This was one of the first river parks and it's a great place to see Kansas a little differently – from the water. You'll find easy river access here along this impressive prairie river. Spot water fowl, fish, or challenge yourself to some of the rougher parts of the river. Bring your canoe or kayak and spend half a day exploring easter Kansas.
38. Symphony in the Flint Hills (Cottonwood Falls)
This non-profit offers signature events and year round education to increase and show appreciation for the tall grass prairie. The concerts started in 2006 and now approximately 7,000 visitors show up every year. This is a unique, beautiful event that visitors to Kansas should try to see. Tickets sell out fast, but you can always try next year.
39. Home on the Range Cabin (Kensington)
Built on July 4, 1872, this cabin inspired the owner, Dr Brewster Higley, to write a poem. That poem was then turned into a tune called "Home on the Range." This home is on the National Historic Register and is located on 240 acres. It's open for tours daily from daylight until dusk. Stop by for about an hour to see the land that inspired a timeless song.
40. Walnut Valley Festival (Winfield)
What started in 1972 as a two day festival has evolved to a five day celebration of the Flat-Picking Championships. With four stages, a large arts and crafts fair, workshops, and some acoustic instrument contests, this is a great way to spend a day out enjoying some good music.
41. PT's Coffee Roasting Company (Topeka)
Great cups of coffee were lacking in Topeka until PT's came around. The owners started out just wanting a good cup of joe to start their day and decided that, since the couldn't find one, they'd open a shop and make their own. After some bumps in the road, the first shop was opened in 1993. Since then, they've expanded and began roasted their own beans. Stop in for a great, simple cup of coffee.
42. Wichita Art Museum (Wichita)
Here, you'll see all kinds of diverse and beautiful art. They have everything from contemporary glass to printmaking, lithographs and etchings, and the work of local artists. With lots of cool community events and art programs for kids, you can spend a few hours here experiencing the vast collection.
43. Boot Hill Museum (Dodge City)
A visit to Boot Hill Museum is a trip back to the Old West. Here you'll find exhibits and entertainment that immerse you in legendary Dodge City. There are exhibits open all year round, including self guided tours, galleries, and even a working general store. Allow about an hour or so here or more if you want to catch the variety show, have an authentic country dinner, or have some ice cream at the ice cream parlor.
44. Wizard of Oz Museum (Wamego)

The museum dedicated to all things Oz is a great place to visit, especially if you're a die hard fan of the book or the movie. You'll find over 2,000 artifacts here, including doors and windows from munchkin houses, hand painted character masks, props from the musical Wicked, and a whole lot more. Plan an hour or so for your visit.
45. Giant Van Gogh Painting (Goodland)
As you pass through Goodland, keep your eyes peeled for the giant reproduction of van Gogh's "Three Sunflowers in a Vase" sitting atop a gigantic easel. Stop and take a photo if you'd like. What's so interesting about this is that there are at least three of these large paintings – one in Manitoba, Canada, one in Emerald, Australia, and this one right here in Goodland, Texas.
46. Kansas University Natural History Museum (Lawrence)
Here you'll find live-animal exhibits including a bee tree, a large collection of mammal skulls, and the famous Panorama – a 360 degree diorama originally created 120 years ago. It was the first of its kind, showing animals and plants in their natural habitats, interacting as they would have in real life instead of displaying the animals as individual specimens. Spend about two hour here exploring all four floors.
47. Sunset Zoo (Manhattan)
The Sunset Zoo has five different habitats: Australian Walkabout, African Trail, Kansas Plains, Asian Trail, and South American Trail. You'll see hyenas, prairie dogs, cheetahs, tigers, otters, wolves, and anteaters. Spend about two hours here exploring the grounds.
48. Mahaffie Stagecoach Stop & Farm Historic Site (Olathe)
Visit one of the only working stagecoach shop left on the Santa Fe trail and discover the 1860s way of life. Here you can ride a stagecoach and see oxen, sheep, and chicken that would have lived here during the 1860s. It's listed on the National and Kansas Registers of Historic Places. Spend an hour or two here to learn about this interesting site.
49. Tuck U Inn at Glick Mansion (Atchison)
A beautiful Governor's mansion that's on the National Register of Historic Places houses a bed and breakfast in Atchison. Step back in time while still having access to a long list of amenities, including air conditioning, a private bathroom, free wifi, cable TV, and plush robes. Take a long weekend here and spoil yourself in Atchison.
50. Cimarron National Grassland (Elkhart)
This 108,000 acre grassland includes rocky cliffs, groves, brush, and a lot of outdoor activities. This is a beautful place to bird watch, hunt, camp, fish, or take a long scenic drive. One point of interest here is Tristate Point, where Kansas, Oklahoma, and Colorado all meet. Spend half a day here and make sure you find the prairie dog town.
51. Glace Artisan Ice Cream (Kansas City)
If you're looking for small batch ice cream with interesting flavors like roasted strawberry, goat cheese and apricot, or salted pretzel root beer floats, Glace is the place to go.Stop here for dessert and have some ice cream made from only the freshest local ingredients, created by a chocolatier with a passion for ice cream.
52. Martin & Osa Johnson Safari Museum (Chanute)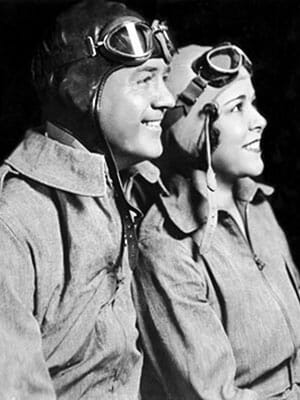 Martin & Osa Johnson met after Martin returned from a trip with Jack London and was touring, telling stories and sharing artifacts. They fell in love, got married, and started travelling the world together. The filmed their first movie in 1918. After its success, they continued to the South Seas, Asia, and Africa. The museum opened in 1962 and contains artifacts and photographs from their amazing adventures. Spend an hour or so here learning about all the amazing things these love birds experienced together.
53. Warren Old Town Theater (Wichita)
With seven luxury theaters and a full service menu, there's no other moviegoing experience like the one at Warren Old Town Theater. You'll sit in high back rocking chairs with wide aisles so you can stretch your legs. Sip cocktails and wine while eating a meal served right to your seat. After the movie, have some coffee and dessert out on the patio. There's no more relaxing way to see a movie.
54. Kansas Motorcycle Museum (Marquette)
If you're into motorcycles, this place is a must see. There's once a hundred vintage and rare motorcycles that call this place home. you'll also get a look at various memorabilia, photos, and over 600 trophies from the collection of five time National Racing Champion Stan Engdahl. Stop in for an hour or two, they're open seven days a week.
55. Old World Balloonery (Overland Park)
Take a tour of Overland Park from a hot air balloon ride. Old World Balloonery has various packages available for a truly one of a kind experience. Whether you want a special date with your sweetie or if you're trying to get your teenager interested in family outings again, this is a great opportunity. Check their website for times and guidelines.
56. Old Prairie Town at Ward-Meade Historic Site (Topeka)
Step back in time and see a log cabin, blacksmith shop, prairie mansion, and beautiful botanical garden. When you spend the day here, you can eat like the did in the 1800s fresh from the hearth at a fireside table. Visit an old fashioned general store and drugstore or bring the kids for a lesson in a one room schoolhouse where they'll write on slates, play old fashioned games, and join in a spelling bee.
57. Newton Bike Shop (Newton)
This family owned and operated business provides quality service for a great price and can help you out with bikes, trikes, and recumbents. For serious bikers on long trips, they also host a cyclist hostel with beds, showers, laundry facilities, wifi, and a host of other amenities. Stop in if you need help with your bike and call ahead to see if the hostel is accepting guests.
58. Free State Brewery (Lawrence)
Free State Brewery became the first legal brewery in Kansas in over 100 years when it was founded in 1989. For beer lovers, this is a must see. They have fourteen barrels an knowledgeable staff that knows the beer they make inside and out. They've recently expanded their bottling operations so now people in Nebraska and Missouri can partake in their unique brews. Stop by the brewpub for a drink or two.
59. Dodge City Hall of Fame (Dodge City)
Take a walk through historic Dodge City and follow the 24-inch bronze stars to learn about all the interesting people and places that have called it home. There are 29 stars altogether, along with a life sized statue of Doc Holliday and a large scale statue of Wyatt Earp. Take an hour or two when you're in the area and learn a little more about the history of this town.
60. Merchants Pub and Plate (Lawrence)
Located in the historic Merchants Bank building, Merchants Pub and Plate takes midwestern comfort food and cranks it up a notch. They put a big focus on their craft beer selection, too, with thirty beers on tap.. Whether you're just visiting or live in the neighborhood, an evening spent eating and drinking at Merchants Pub and Plate will not disappoint.
61. Kill Creek Park (Olathe)
Kill Creek Park is the largest in the area. It's accessible but still has a natural setting that include four picnic shelters, a marina, beach, and the nearby TimberRidge Adventure Center for larger group gatherings and camps. Kill Creek Park offers 12 miles of rugged trails for hiking, mountain biking, and horseback riding plus 1.5 miles of paved track. Give yourself a day here to hike, swim, and enjoy the great outdoors.
62. Kansas State University Insect Zoo (Manhattan)
If you're looking for a cool place to get a little creeped out, try the Kansas State University Insect Zoo. Learn more about the smallest creatures in our world and their contribution to our environment. When spend an hour or so here, you'll see giant cockroaches, beetles, walking sticks, praying mantises, and more.
63. Gella's Diner & Lb. Brewing Co (Hays)
This brewery became the cornerstone restaurant of the Chestnut Street District. It got off the ground running and one nine Great American Brew Festival medals. It has since grown into a prosperous catering company and was named Small Brewpub Brewer of the Year at the GABF. Stop in for a beer and a meal or grab a growler to go.
64. Sternberg Museum of Natural History (Hays)
The Sternberg Museum has a large collection, including one of the best Pteranodon assemblies as well as a large collection or Cretaceous and Neogene fossils. Kansas has always had a lot of fossils and wildlife and early settlers had quite an interest in them, often starting large private collections, some of which eventually became property of the museum. Spend an hour or two here, there's a lot to see.
65. Clinton State Park (Lawrence)
The 1500-acre Clinton State Park has about 600,000 visitors a year from across the country. The park balances recreation with maintaining the natural beauty of the park. You'll find wildflowers and prairie grass along with native deer, turkeys, and songbirds. There's lots of trails to explore spending the day here and you may even see a bald eagle.
66. Kansas Speedway (Kansas City)
The Kansas Speedway opened in 1999 and has been going strong since. The 1.5 mile oval track hosts various NASCAR events, occasional concerts, and the Richard Petty Driving Experience when guests can ride shotgun in a real race car for three laps around the track and drive a stock car. If you have a race lover in your life, this is the place to spend a day in Kansas.
67. Kansas Sampler Festival (Inman)
Perhaps the perfect event to go to if you're trying to find some of the greatest things to do in Kansas, the Sampler Festival was begun to help the public learn all about the things do see and do across the state. Smaller cities send vendors to get exposure tna the host city presents themselves to an audience coming from everywhere around the state. Spend about two hours here and sample the best that Kansas has to offer.
68. Tanganyika Wildlife Park (Goddard)
This is a zoo that was literally built from the ground up by the Fouts family, who had a passion for rare birds and animals and the drive to make their dreams come true. When you spend a few hours here, you'll see kangaroos, primates, giraffes, and more.
69. Wilson State Park (Sylvan Grove)
Wilson State Park is home to Wilson Lake, the clearest lake in the state. With 100 miles of shoreline, it's great for fishing and relaxing. You can swim, hunt, camp, hike, and bike here. Spend the weekend here if you love the outdoors. Let the kids play at the playground, hang out on the beach, or walk the Bur Oak Nature Trail.
70. International Forest of Friendship (Atchison)
This park is a memorial to the history of flight and how it brought the world together. It contains trees from all fifty states as well as countries from around the world. You'll find trees from George Washington's Mount Vernon estate, a tree from Amelia Earhart's grandfather's farm, and a tree grown from a seed that was taken to the moon. Spend an hour or two walking through here and learn about the pioneers of flight.
71. Geographic center of the contiguous United States (Lebanon)
There's not really a whole lot to see here – just a plaque and a guestbook – but if you're driving through the area, it's a cool thing to do. Then you can tell people you've been to the exact middle of the United States. Spend about a half hour here and take a few pictures.
72. Moon Marble Company (Bonner Springs)
Moon Marble Company sells traditional toys and games and unique gifts. They also sell and make a variety of marbles. They also do several cool demonstrations and show you how they make some of their marbles. It's a fun place to stop with the kids for some unique toys and gifts. Spend an hour or so here and check the schedule so you're there for a marble making demonstration.
73. Robert J. Dole Institute of Politics (Lawrence)
The Robert J. Dole Institute of Politics celebrates the life and contributions of Senator Bob Dole. By providing opportunities for public service, civil discourse, public programming, and other educational opportunities, the Institute aims to make a difference in the future leaders of our country. There's plenty to see here, from the world's largest stained-glass flag to the state's World War II memory wall. Spend an hour or two here looking around.
74. Maxwell Wildlife Refuge Tour Center (Canton)
One of the last surviving wild buffalo herds calls the Maxwell Wildlife Refuge home. A small herd of buffalo was herded here in 1859. The Maxwell family wanted to preserve a piece of the prairie, complete with buffalo herd, to share with future generation and donated a large amount of land to create the refuge. You can take guided tram tours here to see the buffalo up close and personal. You might also run into some elk. Spend about an hour here and take a tour or camp out at the McPherson State Fishing Lake on the edge of the refuge.
75. Strawberry Hill Museum (Kansas City)
This museum's purpose is to celebrate the nationalities of all those who call Kansas City home. The home was built in 1887 and has been through many iterations – a private home, an orphanage for those who lost their parents to the 1918 flu epidemic, until in 1988, it became the Strawberry Hill Museum. Check their calendar to find out about the many community events they sponsor.
76. Fritz's Railroad Restaurant (Kansas City)
Fritz's is definitely a one of a kind dining experience. You order your food over a telephone and then it's brought to your table by way of an overhead toy train. This is a great place for kids who will be blown away by this unique experience. Stop in for dinner and make sure you have one of their famous hamburgers.
77. Konza Prairie Research Natural Area (Manhattan)
This native prairie reserve is in the Flint Hills of northeast Kansas and is the largest area of unplowed tallgrass prairie in the country. Although the area is privately owned by The Nature Conservancy and Kansas State University, they feel it's important to allow people to see the interesting wildlife and landscape of the untouched prairie. There are numerous hiking trails to explore but make sure you're familiar with the rules before you set out to spend the day there.
78. Aggieville (Manhattan)
While it's the oldest shopping district in Kansas, Aggieville is vibrant and packed with youth and excitement. You could spend an afternoon and evening here shopping, dining, and refueling with some coffee before bar hopping and enjoying the nightlife. It's one of the coolest places to hang out in Manhattan.
79. The Eldridge Hotel (Lawrence)
The Eldridge Hotel has a long history in Lawrence. It was burned to the ground, rebuilt, burned to the ground, and rebuilt again. Named after Colonel Eldridge who rebuilt it (both times), the hotel even inspired the seal of the City of Lawrence – a phoenix rising from the ashes. It was completely restored to its original grandeur and reopened as it is now in 2005. Spend a weekend in Lawrence and stay at this beautiful hotel.
80. Lake Scott State Park (Scott City)
National Geographic called this one of the top fifty must-see parks in the country and, once you see it, you'll understand why. While most of the Kansas prairie is flat, Scott State Park is nestled in a canyon and full of natural springs, heavily wooded forests, and rocky bluffs. It all surrounds Scott State Fishing Lake and a wildlife area. More than 26 archeological sites are in and around the park. It's history goes way back. Come spend the weekend fishing, hunting, camping, boating, and swimming here.
81. Riverfest (Wichita)
Since 1972, Riverfest has been a summertime staple in Wichita. It may have gone by other names, but the spirit was always the same: good music bringing people together to celebrate the beautiful Arkansas River. Now, this 10 day festival features some of the hippest names in music and hundreds of thousands of people attend. Find out who's playing, spend a day or two here and listen to some great music with some great Midwesterners.
82. Weston Bend State Park (Weston)
Set along the Missouri River, Weston Bend State Park was once a thriving center for the cultivation and sale of tobacco. Indian tribes were attracted here because of the rich soil and even Lewis and Clark stopped by on their way across the frontier. Today, you'll find a paved loop trail for biking and hiking, secluded picnic areas, playgrounds, and campgrounds. Spend a day or a weekend here.
83. Paramount Antique Mall (Wichita)
With 40,000 square feet and 225 booths to explore, you're sure to find something that strikes your fancy at the Paramount Antique Mall. They have free wi-fi, a lounge, and are open seven days a week. This is an antique mall like no other. You'll need a few hours here if you want to see everything there is to see.
84. Dockum (Wichita)
This speakeasy style bar is tucked away in the basement of the Ambassador Hotel in Wichita. It's a unique cocktail bar where the make their own bitters and syrup, fresh juices, and small bites. They pride themselves on their discretion and exclusivity and tables are first come, first served. You can book the Pharmacist's Private Quarters for parties of 6 to 18 for up to three hours at a time. Plan to spend a few hours here waiting for your cocktail and soaking up this subterranean experience.
85. Kansas Museum of History (Topeka)
Learn about the history of the people of Kansas at the Kansas Museum of History. You'll see the Sante Fe Railroad's oldest locomotive that was made in 1880. Named one of the eight wonders of Kansas, you can also find exhibits trails, the Civil Wars, more trains, and stories of everyday people. There's also a nature trail surrounding the building. Allow an hour or so here.
86. Fort Scott (Fort Scott)
Fort Scott was built by the Army in 1842 and was key to significant events in the Civil War and as the nation spread to the Pacific Ocean. Soldiers attempted to keep peace between the Native Americans and the travelers as the headed west and fought for the Union during the Civil War. You'll need about 90 minutes here to see the twenty structures and take a walk around the grounds.
87. Kaw Point (Kansas City)
Kaw Point is where the Kansas and Missouri Rivers meet, where Lewis and Clark rested and recuperated for three days in 1804 before continuing their journey out west. Today, Kaw Point is in the middle of downtown Kansas City and is the perfect spot for city visitors to hike, take a walk, or see a concert. Spend an hour or so taking a break from the city life.
88. Clark Drug, Soda, and Ice Cream Parlor (Cimarron)
Clark Pharmacy was established in 1939 and the ice cream parlor hasn't changed much since then. Open six days a week right on Cimarron's Main Street, this pharmacy was named one of the eight wonders of Kansas. The original tin ceilings bring the old fashioned charm. Stop here for some ice cream and some friendly service.
89. Rolling Hills Zoo (Selina)
The Rolling Hills Zoo houses about 100 species. It's evolved since it started as a barn with Belgian horses in the 1980s. Soon, black bears, llamas, and a lion were added and interest picked up. The zoo split off in 1995 and the exotic collection of animals continued to grow. Spend about two hours here greeting all the animals.
90. Botanica (Wichita)
Opened in 1987, Botanica started to generate excitement for horticulture and the community. Today, there's more than thirty gardens and exhibits with 4,000 different species of plants. The garden is open year round and the gardens change with the seasons. They invest in the community, too, and are always trying to draw people from the community in for a visit. Spend an hour or two here walking the grounds.
91. Crawford County Fried Chicken (Pittsburg)
Crawford County Kansas is famous for it's fried chicken. In the town of Pittsburg, you'll find Chicken Annie's, three different Chicken Mary's locations, Gebhardt's, and Barto's. If you like friend chicken, you have to make it a point to stop in Pittsburg, Kansas for at least one meal.
92. Overland Park Arboretum and Botanical Gardens (Overland Park)
The 300 acres of the Overland Park Arboretum and Botanical Gardens were cultivated to keep the city ahead of environmental and ecological issues. It's open year round and has programs and events for people of all ages. Enjoy the Monet Garden and Train Garden, hike along the creek, and enjoy the 38 sculptures. You'll need about two hours here to see everything.
93. Fort Larned National Historic Site (Larned)
Fort Larned is the country's best-preserved and restored fort from the Indian Wars. Take a ranger guided tour or walk the nature trail. Arrange to be there for one of their special events and see characters in period dress in the barracks, hospital, arsenal, school room, and more. You'll need at least an hour here to see everything.
94. Old Cowtown (Wichita)
A visit to Cowtown is a trip back to the 1865 – 1880. The have a collection of 10,000 artifacts including textiles, art, tools, and furniture that help tell the story of Wichita's evolution from frontier settlement to a manufacturing center. A morning or afternoon here will bring various homesteads, business areas, and hunting cabins to life.
95. Garden of Eden (Lucas)
Samuel P. Dinsmoor was a retired school teacher who was a Civil War veteran who began the Garden of Eden in 1907. Made of limestone and cement, this eleven room cabin home is surrounded by 150 sculptures. It's on the National Register of Historic Places and is a must see for anyone who loves art. Spend about an hour or so here exploring the grounds.
96. Exploration Place (Wichita)
This is a museum for children that focuses on science, Kansas, and fun. Explore the history of Kansas, learn about the beginnings of flight, see a recreation of 1950s Kansas at the model train display. You can also miniature golf, get involved in hands on building and science experiments, and learn about cowboys. You'll spend about two hours here with the kids.
97. Flint Hills Discovery Center (Manhattan)
Located in the heart of downtown, the Flint Hills Discovery Center is a LEED certified building that offers hands on science and other educational activities. You'll find exhibits about the geographical formation of Flint Hills, the ecology of the grasslands, and information about North American settlers and the original Native American inhabitants of the land. Spend between one and two hours here to see it all.
98. World's Largest Ball of Twine (Cawker City)
In 1953, Frank Stoeber starter wrapping the World's Largest Ball of Twine. After four years, the ball stood eight feet high. More twine is added every August so everyone can get in on the world record. Cawker City has paintings of the ball of twine in their businesses. You can find them by following the twine painted on the sidewalks. Spend about an hour exploring Cawker City.
99. Schlitterbahn Kansas City (Kansas City)
This water park has beaches, private cabanas, and a pool with a bar. There's also waterslides. Lots of waterslides. Float in the river system and experience currents, rapids, and waves. Ride through tunnels, and even ride a water coaster. Spend a hot summer day here soaking up the sun and enjoying the thrills and splashes.
100. Deanna Rose Children's Farmstead (Overland Park)
Kids will love a trip to the farm where they'll visit more than 250 animals. They'll also learn about what it takes to grow vegetables and see what it was like on an Indian encampment, a one room schoolhouse, and a main street from the turn of the century. You can easily spend half a day here if you plan to do it all – including riding a horse-drawn wagon, milking a cow, of bottle feeding the baby animals.