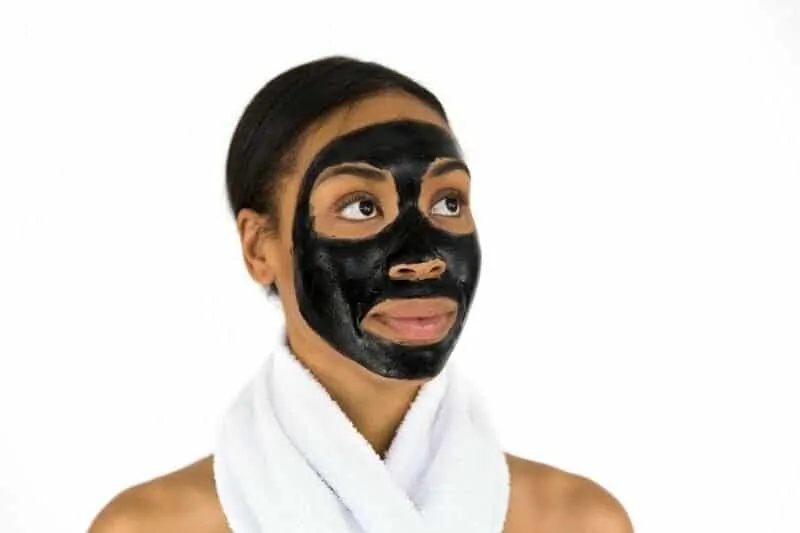 You know how you always wanted that all-in-one skin care package for your mood? The Dermal Korea Collagen Essence is one of those excellent skin care routine packages. It contains a sheet mask for every skin appeal: moisturizing, improving elasticity, stress-relief, cleansing, firming, and so much more. Each best sheet mask is divided by ingredient such as vitamin for brightening, green tea for firming, cucumber for soothing, aloe for nutrition, and so on. You get 16 sheet masks for the most reasonable price. What this brand does is combine unconventional, yet safe ingredients with advanced skin care technology. And it does it beautifully and efficiently.
Want an organic anti-aging sheet mask? Go for the ORGAID Anti-Aging & Moisturizing. It contains active ingredients that are not in any condition harmful for the skin. While most additives and chemicals defect the environment and damage your skin, the ingredients present in this best sheet mask creates a fresher-looking and blemish-free complexion. It is free of parabens, alcohol, sulfates, and chemical fragrances. In fact, the product is USDA organic certified for use. The effects of this best sheet mask is unique and effective. It contains ingredients that are good for treating dullness of skin, acne, and left-over acne scars.
Coming to you from the birthplace of facial sheet masks, the TONY MOLY I'm Real Cherry Blossom mask is worth the hype. It uses high-quality ingredients, in this case, wild cherry fruit extract, to work dullness of skin and fine lines. It's the best glowing face mask for most people. It also aids sensitive and acne-prone skin. If you've had a bad experience with face masks before for moisturizing, soothing, and toning, you should definitely try the Tony Moly. Your skin tone feels soft, hydrated, and refreshed. Which is exactly what a best facial sheet mask should offer to both men and women.
A Little Background
There is an expansion in the manufacturing and use of the best sheet masks on the market. So, what is a sheet mask? It's commonly referred to as a facial mask, but it's much different than the convention face sheet masks which are made up of a paste. This new-age type of facial mask contains all the essential ingredients and antioxidants to moisturize the skin. They're made with cotton and fibre materials. The sheet is pre-cut in the shape of a face, including the neck.
One side of the mask is soaked with essential nutrients needed for skin care. There are all kinds of skin formulas development for sheet masks for moisturizing, brightening, cleansing, anti-aging, toning, firming, preventing acne, and reducing blemishes, fine lines, and spots. There are many types of sheet masks for the foot, hands, and the neck region. The most basic type is manufactured for the face. Sheet masks were first introduced in Korea as the go-to beauty regimen. Korean beauty products, especially, Korean sheet masks brands such as Innisfree or Etude house have gained momentum, over the years, all thanks to its convenient and all-natural beauty products. Because such a facial mask is so easy and quick to use, it's replacing the conventional facial pastes. So, you do not have to resort to monotonous application processes or mixing ingredients to apply on your face.
A sheet mask stays on your face for about 20-25 minutes before all you wash your wash with no extra clean-up whatsoever! Such targeted treatment offers flexibility and smoother and rejuvenated skin in less than 30 minutes. With a skin care routine as effortless and effective as this, why would you spend more money for a spa treatment that often yields the same results?
What You Should Know
Before you buy your favorite sheet mask, understanding how they work and what they contain is important. There are many types of a sheet masks to rely on with different beauty purposes.
Note: Make sure you use the best sheet masks  or skin treatment mask with natural ingredients such as vitamins, fruit extracts, antioxidants, and similar nutrients perfect for treating skin.
For sensitive skin: If you have sensitive skin, a moisturizing mask is a good option. It doesn't cause skin irritation and is a good mask for consistent use.
For oily skin: If you have extremely acne-prone and oily skin, a green tea or charcoal extract sheet mask is essential. Charcoal and green tea extracts contain powerful cleansing and revitalizing properties to get rid of skin bacteria, oil particles, and dirt.
For aging skin: For skin rejuvenating, vitamins, licorice root, sodium hyaluronate, and vitamin C extracts offer brightened complexion and reduced wrinkles. It moisturizes the skin in a concentrated application to reduce blemishes, wrinkles, and revitalize the epidermis. The nutrients are absorbed in the deep layers of the skin longer-lasting and effective results. For example, an active ingredient, Dipotassium glycyrrhizate is a skin conditioning agent used for reducing inflammation and free radical damage associated with aging.
For dry skin: If you have extremely dry and itchy skin, vitamins, ceramides, antioxidants, and macadamia oil is the best choice. It helps in extreme moisturizing, while the antioxidants get rid of skin bacteria and clogged pores.
Moving forward, don't be fooled by flashy advertisements and product images of some sheet masks. Not all of them are good for you. That said, many brands offer products that are produced, lab tested, and packaged with false claims. Make sure the packaging of the sheet mask you're buying has the right ingredients listed in the right order. Too many harmful ingredients contain parabens, sulphate, and other compounds can cause more damage than do good. Hence, look for products with 2 or 3 active compound ingredients without the use of any additives or fragrances.
Our Best Pick
The Dermal Korea Collagen Essence is our best performing face mask sheet on the list. It rejuvenates tired skin, stress-out skin, improves elasticity and firmness, and relieves your skin from blemishes, acne, and irritation. Let's forget about using chemical-laden skin products, especially when you can use these best sheet masks at a good price. They pack a punch when you want to moisten and rejuvenate your skin. The mask material is breathable, soft, and thick. It's hard to tear, which means it has great face-contouring and mobility abilities.
The best part about these masks is that no matter how much you move around, the sheet stays in place. The essence at the back of each mask is thick, but it doesn't drip while it sticks on your skin. It contains plenty of collagen essence that you can rub it on your hands, feet, neck, and decollete.
The refreshing smell is free of any chemical preservatives, additives, and parabens. The best time to use these sheet masks is at least twice a week before sleeping. It helps replenish skin cells for natural, glowing skin. While it also helps with skin aging, dryness and for bringing back softness and elasticity to dry and dull skin. That said, if you want quick skin solutions to all your skin types and problems such as oily skin, acne, and dryness, this is your ticket!
Flaws but not dealbreakers
While these best masks are incredibly healthful for your skin, they may not work as strongly and effectively for cleansing. If you want something for UV protection and protection against pollutants and oil particles, you need a special cleansing sheet mask. These sheet masks are best for moisturizing and soothing.
Our Best Step-Up Pick
If you want to soak your face in an organic and healthy moisturizing sheet mask, go for the "none-other-than" pick, the ORGAID Anti-Aging & Moisturizing. This face mask is a certified organic product vitamin B3, aloe vera, witch hazel, and hyaluronic acid which promotes better skin. The eco-derma sheet is a good alternative to using either non-woven fiber or hydrogel. In fact, the eco-derm sheet combines the positives of both these materials, backed by patented advanced mask technology. Sounds enticing for someone looking for eco-friendly beauty products, right?
Having said that, if you choose this best sheet mask among a thousand other options, it's a good choice! It works much better than topical serums or wash-off facial masks. Plus, it is a botanical product for treating all kinds of skin problems. Such as dehydrated skin, skin aging, swelling and redness, oily skin, and dull and damaged skin. The Vitamin B3 helps with UV protection, wrinkles, and blemish. Which is a good healthful solution for skin aging. If you want a stronger anti-aging compound, opt for sheet masks with Disodium EDTA as its active ingredient. Moving forward, aloe vera, as most of you already know, is a good ingredient for all-around skin protection. It has skin benefits against skin irritation, swelling, redness, and dehydration.
If you lead a stressful professional life, coming back home to this moisturizing peel-off masks is  essential. Its soothing and cool essence brings you back to life, regardless of the time of day. Lastly, there's plenty of serum to use, in each sheet mask, repeatedly, which should last you for 3 days. Isn't that great?
Our Best Budget Pick
A simple yet effective sheet mask that gets the job done, the TONYMOLY I'm Real Cherry Blossom is the best inexpensive and appealing pick. These best sheet masks give you the best value for the price. It has a gentle hydrating essence, which also helps exfoliate and in toning. Coming to you from Seoul, this product features a 3-pulp layer brimming with essential nutrients and ingredients required for better skin treatment. The 3-pulp layer is good because it can be used for days to maximize hydration and toning for your skin. The Cherry Blossom mask is good for brightening dull and damaged skin. While it's also good for reduce dull spots, aging blemishes, and acne scars.
After the first use itself, get ready to have healthy and soft-to-touch skin. This is an effective go-to pick for anyone looking for a budget buy. You can buy as many packs as you want and still get the best value for the price. With it being for only $2.5 each, you can buy for moisturizing, nutrition, vitality, brightening, skin purifying, elasticity, pore care, clear skin, soothing, radiance, and so on. There's no limit to what you can cure with these best sheet masks.
The only drawback to this brightening mask is that once you put the mask on, you have to keep gently rubbing the mask on your skin until it sticks. You will have no breakouts or dripping if you do this. So, it's a good sheet mask that takes a little effort to remain effective and healthy.
Our Best Pick for Hydration
We liked the Garnier SkinActive Super Hydrating for its advanced formula with Pomegranate extract and effective Hyaluronic acid. The Pomegranate extract is good for hydration and making the skin softer and supple. The Hyaluronic acid is good for soothing the skin and making it more radiant and glowing. Even though this pick contains active ingredients, it's free of any parabens, petroleum, and minerals. It helps with moisturizing for instantly softer and more radiant skin.
The best time to use this hydrating sheet mask is at the end of the day as the ingredients in the essence clean out your pores to prevent breakouts. Put it on for 15 minutes and you're good to go! It works exactly as advertised and it's one of the best sheet masks recommended by professional dermatologists. You will definitely feel the nutrients entering your skin once the mask is on. And this, when compared to other quick sheet masks, is a good feature to have.
Our Best Pick for Sensitive Skin
The Yes To Cotton Comforting Paper Mask contains cotton extract and cotton-seed oil to reduce skin irritation for people with acne-prone and extra sensitive skin. It also has the right ingredients for treating skin allergies for a complete nourishing and revitalizing skin treatment. The natural cotton extracts of this best sheet mask help reduce skin irritation caused by oil, dirt particles, and allergens. This mask face is good for anyone stepping outdoors, under the scorching sun and pollution, daily. Coming back home to the soothing and refreshing essence of this comforting paper mask will help reduce the after-effects of pollutants, allergens, and the harsh UV rays.
This is the best single-use mask for most people. After putting the mask on and keeping it for 15 minutes, you scoop the extra essence and apply it directly on your face for extra nourishment. Let the essence dry on your face, which only means all the essential nutrients and ingredients are gently absorbed into the skin.
Our Best Pick for Soothing
The St. Ives Soothing Oatmeal Sheet Mask has skin soothing properties. It's made of oatmeal extract which is good for softer skin and deep nourishment. It's made with natural cotton without parabens and sulphates. More importantly, these best sheet masks for dermatologist tested. For beauty and personal care, this is the best effective mask on the market. It helps in energizing the epidermis while reducing the effects of dead skin cells and UV damage. The oatmeal extracts with Hyaluronic acid do more than their fair share to hydrate and soothe your skin cells. If you're looking to firm and tone your skin, this is your ticket!
Our Best Pick for Dry Skin
This is the essential skin care sheet mask to have. The Too Cool For School Egg Cream is unique, effective, and 100% natural. It contains egg yolk extract with coconut. The egg yolk helps treat dry skin cells and reduces acne-prone sensitivities. Coconut, on the other hand, is an incredible moisturizer. It leaves behind a tropical scent and has powerful anti-bacterial and anti-microbial properties. The best time to use this sheet mask is before sleeping. The coconut and egg yolk extracts penetrate deep inside your skin that stay with you all night. This boosts the nourishing, hydrating, and moisturizing action of the ingredients. Showing quick results in less than 24 hours! It also helps in skin detox to kill any bacteria, dirt or oil particle. The end result is more radiant, vibrant, and firm-looking skin.
Our Best Pick for Purifying
The Dr. Jart Plus Rubber Mask is a natural rubber sheet mask. It helps clear skin while purifying clogged pores. After purifying, it tightens and firms skin for nourishment. This best rubber mask contains all the right ingredients to prevent excess oil build-up. Once you put it on, it exuberates a cooling sensation that stays with you longer after the mask is off. You won't have any trouble keeping the mask on for 15-20 minutes. It helps brighten and hydrate skin for maximum deep nourishment. We also like the way it relaxes the facial muscles as the rubber mask tightens. The mask might sting a little but that just means it's going its job. Which is to penetrate deep inside the surface of the skin and offer cleansing and purifying properties. If you deep purifying, stronger than this pick, opt for extracts like the Scutellaria baicalensis root extract.
If traditional facial pastes irritate your sensitive skin, using this best sheet mask is a great alternative. Its rubber ingredient makes you feel relaxed and less tenses after a long day. It hardens into a more purifying mask, the best way to keep your skin feeling refreshed and purified.
Our Best Pick for Organic Use
The Whamisa Organic Real SEA KELP is a certified and organic sheet mask. It contains sea kelp, aloe leaf extract, vitamin C, vitamin E, and natto gum (similar to Xanthan gum). According to studies, it's made from 90.37% of organic ingredients made without the use of parabens, sulphates, chemicals, preservatives, or dyes. This best pick uses essential serum ingredients to boost skin health and keep skin disorders at bay. Which is why using this organic sheet mask can be a wise choice for most of you. It makes a powerful addition to your skin care routine for organic, paraben-free beauty products.
The best use for it is for dry and sensitive skin. The ingredients penetrate into the skin, which protects against bacteria and UV rays. It also cleanses dead skin cells and inflammation produced by bacteria build-up. Such shielding is necessary for people with allergy-prone and sensitive skin. Hence, the benefits of this facial mask sheet is vast and supports skin health extensively.
Our Best Pick for Deep Cleansing
Our last, but not the least pick on the list would be the Alba Botanica Fast Fix Sheet. It is a fast-acting and impressively effective facial treatment mask. With papaya extract, this botanical sheet mask has superb hypoallergenic properties. Papaya is a deliciously nutritive addition for anti-aging properties. It contains vitamins that help soothe inflamed skin while reducing dull spots, blemishes, and scars. It also helps reduce free radical damage associated with inflammation caused by bacterial build-up and UV rays. That said, these best sheet masks are used for deep cleansing properties. The mask is made of fiber while its serum-soaked with essential papaya extract and salicylic acid and lemon balm. The lemon balm is good for removing dead skin cells. So, if the mask stings a little that's fine.
These ingredients also help purify the skin to heal scars, burns, and other sensitivities. Apply it twice weekly and the papaya, lemon, and salicylic acid treats skin disorders and minor skin infections effectively.
The Competition
Some of the best natural ingredients and best essential oils for treating skin disorders, acne, dryness, dullness, etc. is coconut oil, tea tree oil, aloe leaf extract, papaya, lemon extract, and egg yolk. These ingredients contain essential nutrients that get absorbed by the skin and enter the bloodstream. This can be made possible and highly effective with the help of sheet masks. That said, alternative beauty products such as facial pastes, serum, cleansers, and scrubs can be a bad idea for people with extremely sensitive skin. This is because most beauty products contain chemicals such as caprylyl glycol or petroleum-based ingredients that make the skin dry and itchy.
A good quality mask is all you need to promote your skin's natural healing routine. It's even better for the environment because most modern masks use natural fiber or natural cotton extracts. This masks face with essential ingredients such as healthy nutrients. Think of all the plastic you'll be saving if you opt for the best sheet masks for your daily skin care routine. That said, our top 10 picks do their best to offer deep skin nourishment and cleansing. Many of which come with active ingredients that go the extra mile to protect your skin against UV rays, bacteria, and allergens.
Frequently Asked Questions
Are there are any negative effects of using sheet masks?
No, there are no possible side-effects of using sheet masks. However, if you have a skin condition, you should contact your dermatologist or a skin specialist before opting for a particular kind of mask. The ingredients present in sheet masks may interfere with your skin condition. But apart from that, there are no clinical harmful effects of using this product.
In addition, stay conscious about the product you're using is all you can do to make sure you're buying a harmless product. Low-quality sheet masks with harmful ingredients such as additives, sulphate, and parabens can harm the surface of your skin. As a solution, opt for products that avoid conventional lab testing and packaging processed. Instead, opt for earth conscious and coming-of-age technology for the best sheet masks.
Parabens, specifically Methyl parabens, cause skin irritation and allergy. Once it comes in contact with the dermatitis, which is the skin layer, it can interfere with skin cells and protein synthesis in the epidermis. It also interferes with the skin's keratinocytes which can hinder the proliferating abilities of the epidermis.  (1)
Additives found in cosmetic products act as preservatives and dyes to add color and fragrance to the product. One common preservative is the Iodopropynyl butylcarbamate.  However invisible and supposedly harmless additives may seem, at first, continued exposure of it can cause skin irritation and allergies. Skin dermatologists strictly recommend products without excessive additives for a better skin care routine. Additives also act as perfume agents that are absorbed by the surface of the skin. After penetration, it can cause water loss and nutrient loss in the epidermis. Such emulsions damage the skin making it dry, prone to blemishes, acne, and other skin problems. (2)
Sulphate is a foaming agent present in most cosmetic products. It's what makes a skin care product look more appealing and effective. According to studies, sulphate can aggravate allergies, irritation, and dryness. When absorbed by the skin, it can enter the bloodstream, affecting our overall health and well-being. Using sulphate-free cosmetic products is necessarily healthful. It boosts normal epithelial regulation of the skin, while strengthening the upper layers of the epidermis for revitalizing and nourishing. A common thickening agent, similar to sulphate, is butylene glycol. (3)
What are sheet masks made up of?
Sheet masks are made of either cotton, non-woven fiber, bio cellulose, or hydrogel material. Each material has its own advantages to consider when picking the product. For example, if you want an all-natural sheet mask brimming with eco-friendly ingredients, a bio cellulose material is the best one to get. Even Citrus Unshiu peel extract, which is a naturally-occurring active ingredient, helps against UV rays and boosts collagen biosynthetic activity in the epidermal layer of the skin.
Non-woven fiber: A non-woven fiber fabric acts like paper and has a coarser texture than other materials. These types of masks are the least expensive to purchase. They help with moisturizing the skin. The mask evaporates and dries up quickly. So, if you want a quick and low-end sheet mask, opt for a non-woven fabric one.
Is soft and breathable
The most inexpensive sheet masks on the market
Can be used only for a short period of time
Is not as face-contouring as other materials
Hydrogel: A hydrogel material is advanced and effective. It offers much better performance than non-woven fiber. It's produced with gelatin which makes it cool to apply and refreshing. Handling a hydrogel sheet mask can get tricky as it's extremely sensitive and prone to tearing.
Has excellent face-contouring and firming properties
Manufactured using irritant-free chemicals such as gelatin
Is more expensive than cotton or non-woven fiber masks
Features an impressive nutrient absorption technology
Feels cool and sticky
Cotton: Cotton is quite similar to non-woven fiber because it lasts firmness and is inexpensive. Cotton masks offer decent absorption and better mobility than non-woven fiber. It's also good for people who have sensitive skin.
Made from natural plant extracts
Is soft and breathable with a mild cooling effect
The second most inexpensive sheet masks on the market (after non-woven fiber)
Is not as face-contouring, but has a good absorption capacity
Bio Cellulose: Bio cellulose is a plant-based compound which is breathable, has impressive face-contouring and nutrient-absorbing properties. Bio cellulose is also the most expensive sheet mask material to buy. Bio cellulose is made for serious applications such as skin-tightening, rejuvenating, and other purposes.
All-naturally woven fabric
Soft, breathable, and longer lasting than most sheet masks
Has good mobility and absorption
More expensive than hydrogel and cotton fabrics.
Wrapping it Up
You can add the the Dermal Korea Collagen Essence in your daily beauty diary. When you use this product, it goes beyond your daily skin care routine by strengthening your skin's epidermal tissue, removes dead skin cells, unclogs pores, and hydrates the skin to reduce dryness and dullness. It has plenty of powerful ingredients such as vitamins, green tea, cucumber extracts, and aloe vera juice. These are beneficial for your skin internally as well as externally. You can put on this sheet face mask 3 times a week, like the SK-II Facial Treatment Mask, and nourish your skin and increase skin healing function.
Jen Miller is a former electrical engineer and product specialist with more than 20 years of product design and testing experience. She has designed more than 200 products for Fortune 500 companies, in fields ranging from home appliances to sports gear and outdoor equipment. She founded Jen Reviews to share her knowledge and critical eye for what makes consumers tick, and adopts a strict no-BS approach to help the reader filter through the maze of products and marketing hype out there.  She writes regularly and has been featured on Forbes, Fast Company, The Muse, The Huffington Post, Tiny Buddha and MindBodyGreen.