The history of perfume dates back nearly 4,000 years to ancient Mesopotamia. Archaeologists discovered a clay tablet recording the history of a female palace overseer named Tapputi. She is recorded as having distilled flowers, myrrh, water and other ingredients into perfume. This makes her the world's first chemist and the world's first user of a still.
Tapputi's fellow researcher, whose full name is illegible on the tablet, was also female. Thus, it seems that the science of chemistry and perfume had the same origins—and they began with women.
Over the next four millennia, the art of perfume stayed more or less the same; innovation mainly lay in the number recipes. Though, there were also some technical advances as well, most importantly new methods of extracting the oils from flowers to produce lighter scents.
The nineteenth century saw great leaps forward in the field of chemistry, most especially in terms the synthetization of chemical compounds. Artificial aromas allowed for a wider range of scents as well as a reduction in price in many cases, making the best perfume more affordable for the middle classes.
Perfume Terminology
When shopping for perfume, it's important to understand perfume terminology. The key terms and concepts to know are:
Dilution level
Accord
Sillage
Notes
These terms may sound daunting. It's true that they are important to know if you want to truly understand perfume and its effects; however, in this article we will break down each term into detail so you can feel confident when researching and shopping. (And maybe even impress your perfume-savvy friends.)

Dilution: How different names indicate different levels of fragrance dilution
Not all perfume is created equal. Dilution level is one of the most important aspects of perfumery. Fragrance is typically broken down into four levels of dilution. To make things easier, here is a list breaking down dilution levels and their names from least dilution to greatest dilution:
Perfume (also known in the French form as parfum) has 15-40% aromatic compounds. This is the purest form of perfume—and the most expensive.
Eau de Parfum is a more diluted compound with only 10-20% aromatic compounds. This is typically the most coveted fragrance form, the form that most people aspire to, due to its mix of prestige and wear-ability.
Eau de Toilette has around 5-15% aromatic compounds. This makes it ideal for younger women or ladies who prefer lighter scents
Eau de cologne has a roughly 5% aromatic compounds. This is the most diluted form of fragrance and isn't that common compared to other fragrance forms.
Knowing these key differences will ensure that you buy the quality of perfume that suits your needs.

How notes work
Notes are one of the most important aspects of perfumery and something you need to know about when shopping for perfume. "Notes" refer to the various aromas your nose (and brain) pick up on when you smell perfume. According to perfume.org, there are three notes that comprise the scent of any given perfume:
The top note (or head note)
The middle note (or heart note)
The bottom note (or base note).
The top note is the first of the three notes you pick up on when you sniff a sample of perfume. The reason middle notes are called heart notes is because they are what is at the heart of a fragrance. Like heart notes, base notes only become apparent when the top notes evaporate. (Top notes evaporate because they are the lightest, most fragile notes, designed to entice you into the fragrance.) The different notes and how they interact with each other determines if a perfume smells good to any given individual.
The concept of notes may seem confusing if you're a perfume novice, but you've smelled them before if you've ever smelled perfume; over time, you'll learn to pick out the different notes yourself.
For more on notes, check out this video:

What does accord mean?
If you're familiar with the etymology of the French and English languages, you probably know that accord basically means "agreement". In perfumery, accord relates to the overall scent you get when the head, heart and base notes combine to form a new harmonious scent that may not even smell related to the various notes its comprised of.
Accords determine the broad categories individual perfumes belong to. Common accord types, alphabetically ordered, are:
Aquatic
Aromatic
Balsam
Citrus
Floral
Fruit
Green
Oriental
Spice
Wood
This is not a complete list. There are several others, but these are typically the ones you're most likely to come across.

What does sillage mean?
Sillage (pronounced "see-yahzh") is a French word that describes the phenomenon of lingering fragrance as a perfume wearer walks past. Perfume websites will often rate the level of perfume sillage because some people prefer different levels from others. For instance, if you work in close proximity to a lot of other people, you probably want to tone it down with a lower sillage perfume while at work.
As a side note, it's very important to pronounce sillage in the correct French way. If you were to pronounce it using standard English pronunciation, it would come out just like a similarly spelled English word, "silage", which means fodder. (As in grass, feed, etc., which is very unappealing to think about when the topic is perfume.)

How to shop for perfume
Shopping for perfume can be a little daunting if you've never done it before. If you're new to the world of perfume, the best thing to do is to shop in person, as opposed to online, and go directly to a perfume counter at a reputable department store. There, someone will be able to assist you and appoint you towards the direction of something you might like based on your needs.
If you already know what you're specifically looking for, or the type of thing you're looking for, tell the salesperson. That way, you won't waste time while they try to sell you something that isn't your thing.
Some salespeople may try to spray perfume directly on you. Don't let that happen. Instead, request a scent strip and have them spray that instead. That way, you can smell it in its purest form and discern whether or not you like it. If you do like it, try it on your skin.
Some people are quick to buy perfume the second the spray it on their wrist and like the way it smells—that's a common mistake. Instead, wear it throughout the day and see how the different notes play out. If you still enjoy the scent after that, you can feel confident in making that purchase. If not, try a different scent. Remember, everyone's body chemistry is different; perfumes smell differently on different people.

How to apply perfume
The tried and true method of applying perfume involves holding it a few inches above your wrist and other pulse points and giving it a short spritz. Some people prefer to rub it in, however many experts say it's best to simply let it dry.
Every now and then some beauty expert will come out with the "best way" to wear perfume and make it last through the day. The main problem with that is not every perfume is meant to last the entire day. A perfume with a short longevity, an Eau de cologne, etc., will never last all day without reapplication, so it's pointless to give into perfume application fads without proven results.
Other traditional ways of putting on perfume add the collarbone and even the back of the knee in addition to pulse points. Some people spray it into the air and then walk through the mist. There are even some who will put it in their hair in the hope it will last longer. (If you wish to do this, remember that most perfume contains alcohol which can dry out your hair and scalp, causing irritation, so proceed with care.)
The important thing to remember when applying perfume is that you shouldn't overdo it. As the old adage says, "less is more". Only reapply when you're confident most of your original scent application has worn off.
For more on perfume application, check out this cool video:

The best floral perfume

Cinéma by Yves Saint Laurent
Yves Saint Laurent's Cinéma is a fragrance that exudes elegance and recalls the days of Old Hollywood. The head notes include almond blossom and clementine, while the heart is pure floral: a mix of jasmine, peony and amaryllis. The amber, vanilla and white musk base notes are what make this fragrance ideal for an evening at the movies.
A great floral daytime option is Stella by Stella McCartney. It's a rosy perfume mixed with peony and citrus with a hint of amber, which conjures a sense of early spring just starting to bloom.
The best fruity perfume


La Vie est Belle by Lancome
With the enticing head notes of juicy pear and black currant, this is the grownup version of fruity perfume. Iris is among the heart notes with praline and vanilla among the warmer base notes. The overall mix is sweet but not too sweet.
Miss Dior Cherie by Christian Dior is a modern spin-off of Dior's classic Miss Dior. Top notes of strawberry, cherry, pineapple and mandarin orange make this the fruit lover's dream. Caramel, violet and popcorn—yes, popcorn! —are at the heart, making this a fun and flirty take on fruit, perfect for young girls who are confident and quirky. Amber, patchouli and musk at the base give this unique scent a classic finish.

The best spicy perfume
Parfum Sacre by Caron is very lauded spicy fragrance. It's been around since 1991, and what makes it so special is the complexity of its notes. The head notes are truly designed for the spice lover; the mixture includes cinnamon, cardamom and pepper to evoke a luxurious spice market sort of feel. Heart notes include rose, jasmine and clove; here, florals balance the spice. Vanilla, myrrh and musk lie at the base to tie the scent together. This perfume is a cacophony of fragrance in the best way.
Kenzo's Jungle L'elephant is a spicy perfume that evokes warmth tempered by fruity undertones. The top notes are clove and mandarin orange. The heart includes caraway, gardenia and mango. Amber and vanilla bring around a subtler warmth to the base while patchouli adds a hint of earthiness to round out the overall profile.

The best citrus perfume

Tocca by Bianca
If you're looking for a very wearable citrus that doesn't overwhelm, try Tocca from Bianca. Not only is the bottle gorgeous and whisks you to a sort Italian Renaissance fairy world, it's a citrus that is soothing thanks to the lemon and lavender in its top notes. At the heart lies tea and jasmine with sugar among the base notes. Essentially, it's wearable tea. So, if you're the sort of person who love a calm citrus scent, look no further than Tocca.
For a more classic citrus scent, go for something like Lubin's Gin Fizz. It's not just a classic in the sense it's been around since 1955 (inspired by Grace Kelly); it's a classic in that it has the typical top notes once expects in a citrus-oriented fragrance: bergamot (the mother of all citrus), lemon, and mandarin orange. It's heart notes are entirely floral, iris and rose among them, which make Gin Fizz lush and feminine. Vetiver and musk in the base notes add a subtle warmth, making it ideal for spring and summer.

The best woody perfume


Infusion d'Iris by Prada
Prada's Infusion d'Iris is a woody-citrusy fragrance with orange and orange flower top notes, with Iris at the heart, and base notes of incense, cedar and vetiver. It's softly lingering fragrance, perfect for daywear.
Sensuous Nude from Estee Lauder is a mellower take on woodsy perfume. The top notes are citrus and black and pink pepper; however, they quickly give way to the softer heart; there, coconut, jasmine, honey and musk steal the show in the best way possible. The bottom notes include sandalwood, vanilla and amber, which continues on with the soft, sensual theme.

The best sweet perfume

Princess by Vera Wang
Vera Wang's Princess is the ultimate sweet-smelling perfume. The top notes are apple and waterlily, giving a first impression of juicy sweetness with a tiny floral hint. The heart notes are tuberose, dark chocolate, and guava. The base notes of amber and vanilla bring it home and seal its status as a deliciously sweet, fruity mixture that is perfect for teenage girls as well as grown women who love sweet perfume with a little bit of something extra.
Another sweet alternative is Katy Perry's Purr. It has top notes of peach and apple to start things off with a fruity kick with a floral heart note of jasmine and rose. The base notes include white amber, vanilla and coconut to tie it all together.

The best lightly scented perfume


Diptyque Eau Rose
Sometimes you want to wear perfume, but not be overwhelmed by it. Or maybe you aren't really that into perfume, but want to delve into very light fragrances for special evenings out. Either way, there are a lot of lightly scented perfumes and eau de toilettes out there with various styles to suit any person who isn't a fan of strong fragrance.
Diptyque's Eau Rose is a great light floral. As the name suggests, it's rose-scented. But unlike many floral perfumes, it's not overwhelming, so you get the joy of occasionally catching a glorious whiff without going overboard.
Fresh Dry Rice Oil isn't a perfume in the common sense of the word. What it is is a lightly scented body oil that you can use for massage or dab on your wrist as a subtle perfume. It has very delicate floral and musk notes, so you're able to get a complex scent that is still light and great for everyday wear.

The best natural and organic perfume

Strange Invisible Perfumes Virgo
Strange Invisible Perfumes is a line of natural perfumes from Alexandra Balahoutis. Made in California, all of Balahoutis' fragrant creations are made of authentic botanical essences, unlike most perfumes (even high-end famous names), which are often made of synthesized ingredients. For a woodsy, floral scent, give Virgo a try.
Honoré des Prés Love Coconut Eau de Parfum is a fragrance made of pure extracts. The head notes are coriander and coconut milk, which give way to heart notes of vanilla bourbon and tonka bean. At the base lies cedar and organic coconut essence, which doubles down on the luxurious coconut scent.

The best perfume for day


Daisy Eau So Fresh by Marc Jacobs
Daisy Eau So Fresh by Marc Jacobs is a fruity, sweet perfume, perfect for basking in the summer sunshine. The top notes are super fruity with pear, raspberry and grapefruit; florals like violet and rose round out the middle; plum, cedar and musk lie at the base, grounding this airy scent.
L'eau Par Kenzo is a daytime-appropriate perfume that evokes a sense of happiness and zen. The head notes include mint, mandarin orange and lilac; violet, peach and waterlily are among the notes that make up the heart of the fragrance, while at the base lies vanilla and white musk. The overall scent is balanced and soft.

The best perfume for night

Black Orchid for Women by Tom Ford
Tom Ford's Black Orchid for Women is a perfume that, as soon as you smell it, instantly evokes a winter night. It's an intense perfume, known for its scent longevity. Top notes include black currant and black truffle, tempered with the subtle warmth of floral and citrus notes. Heart notes include orchid, lotus and ylang-ylang, proof that orchid is at the heart of this fragrance. Base notes including amber, chocolate, vanilla and vetiver combine for a mellow finish cementing this as a very well-rounded perfume.
Versace Crystal Noir is a wonderful nighttime perfume made special by its ginger top note, accompanied by black pepper and cardamom. At its heart are florals, including peony and orange blossom, with coconut for a luxurious, creamy note; amber, musk and sandalwood soften the bottom and make this a lovely symphony of fragrance, perfect for cozy autumn nights.

The best perfume for winter


Midnight Shimmer by Michael Kors
Midnight Shimmer from Michael Kors is the perfect perfume for winter nights in in front of a cozy fire with the man in your life—or subzero nights out, wrapped in the arms of your beau for warmth. The top notes of quince and jasmine are a welcome hint of brightness in a season overwhelmed by heavy spices. The woody and amber heart notes remind you that it is indeed winter, but that this perfume can keep you warm. Peru balsam and musk finish the fragrance.
Atelier d'Orient Shanghai Lily by Tom Ford is a warm, spicy winter scent. It's a balance of floral notes like rose, jasmine and tuberose and spicy notes like clove, pink and black pepper, and incense. The spice behind this fragrance is sure to be a pick me up on the coldest of long winter nights.

The best perfume for spring


Mediterranean Honeysuckle by Aerin
Nothing says spring like the smell of honeysuckle and Aerin's Mediterranean Honeysuckle doesn't disappoint. As soon as you catch the honeysuckle and grapefruit top notes, you begin to feel like Persephone, goddess of spring. The other notes include mandarin orange, lily-of-the-valley, and gardenia, rounding out the scent evoking the Mediterranean sunshine.
Diorissimo by Christian Dior is a lovely spring fragrance centered around lily-of-the-valley. Lilac, lily and ylang-ylang are components of the heart; the base is civet and sandalwood. What makes Diorissimo ideal for spring is the lightness and purity the scent evokes; it's a kiss of warmth from the first days of spring.

The best perfume for summer


Chance Eau Fraiche by Chanel
Chance Ea Fraiche is a 2007 spinoff of Chanel's Chance line of fragrances. What makes this perfume an exciting choice for summer is its complexity. It's not just one thing. The top notes evoke fresh lemon and cedar; the middle notes include the unique mix of pink pepper and jasmine; amber, teak, iris and white musk base notes give the perfume the perfect earthy finish. It's a feminine scent that doesn't make you feel like a tomboy or a girly girl—just a girl.
Check out Tom Ford's Neroli Portofino for a zingier summer choice. Top notes include lemon, lavender and bergamot; the middle notes include jasmine and neroli (hence the name). Base notes of amber and musk mallow ensure that this citrusy gem is wearable by both men and women—perfect for couples at the beach.

The best perfume for fall

Tangier Vanille by Aerin
Tangier Vanille is a new fragrance launched in 2016. It's the perfect perfume to transition from summer to fall with. It's got the summery top notes of bergamot, vanilla and rose; amber, sandalwood and musk come in later and combine to make this the perfect start-of-autumn fragrance.
If it wasn't obvious by the blazing apple-red, vaguely rounded bottle, DKNY's Be Tempted was designed with a red apple in mind. Apple, red berry and licorice top notes bring a candied apple to mind, making it perfect for fall. Heart notes of orange blossom, rose, and violet lend a dose of feminine energy. The base notes are myrrh, patchouli and vanilla, cementing this as a true fall favorite. Depending where you are in the fragrance, you're at a carnival or in front of a cozy campfire in the woods.

The best perfume for the holidays

Ange ou Démon by Givenchy
Givenchy's Ange ou Démon (Angel or Devil) will certainly have Santa questioning whether you are naughty or nice. With its mix of sweet and spicy, and vanilla and floral, this fragrance will take you on an adventure as you journey through its notes. The head includes orange and saffron notes; the heart includes orchid and lily; rosewood, vanilla and tonka bean add warmth and coziness to this diverse, duality-themed scent.
Vikor & Rolf's Spicebomb is a wonderful holiday option for men. As the name suggests, spice is the order of the day for this scent. Top notes include pink pepper and bergamot. Paprika, cinnamon and saffron lie at Spicebomb's heart, while base notes of leather and tobacco make this a truly masculine fragrance.

The best perfume for Valentine's Day


Charlotte Tilbury's Scent of a Dream
The best perfume to wear on Valentine's Day is the perfume that makes him remember why you're his valentine. Go for a mixture of sweet and sexy like Charlotte Tilbury's Scent of a Dream. According to harpersbazaar.com, you can "consider this love potion instant attraction in a bottle". The scent is a mixture of floral and spice, perfect for putting him in the Valentine's Day mood.
Dior's Hypnotic Poison is a sweet wintery scent with a vanilla accord. The top notes are comprised of plum, coconut and apricot. The heart of the fragrance is very complex with notes as varied as rose, lily-of-the-valley, caraway and rosewood. White musk and vanilla at the base create a sensual appeal, which makes it Valentine's Day-approved.

The best perfume giftboxes

Dior's J'adore 2-piece giftset
Perfume giftsets are the perfect way to gift the lady in your life with perfume for the winter holidays or maybe do a little something extra special for her birthday. Giftboxes are great because they almost always contain more than one product. You get a lot of bang for your buck that way. If your wife, girlfriend or mom is a fan of Dior's J'adore, you can't go wrong with this J'adore giftset which contains the 1.7oz Eau de Parfum as well as the 2.5oz Body Milk—an extra treat.
This set by Bvlgari (pronounced and sometimes spelled as Bulgari, since V and U used to be the same thing in Latin) is the perfect gift idea for the man in your life—especially if he's looking to try something different. The set features five different masculine scents. If your guy is unsure what type of scents he's into, the variety in this set will give him a lot of choices to play around with.
For some great Christmas gift ideas, check out this video:

The best perfume for women
The fragrance world is decidedly dominated by women's perfume, and there's really too many to list, even in an article as comprehensive as this one. Really, the best fragrance for women depends on the individual woman. A lady's individual personality should be considered as well as needs. (Is it for day or night? Work or play?) Also, everyone has their own unique body chemistry, which can make the same scent smell different on different people, so it's best to always try before you buy, if you can.
The most efficient and accurate way to find the best perfume for women is to read through the rest of this article. Determine what your (or your lady's) needs and likes are, and explore from there.

The best perfume for young ladies

Coach Poppy by Coach
Typically, young girls—by choice—avoid overly musky or spicy scents. To them, they seem a bit dated or old-fashioned. If you're perfume shopping for a young lady, try sticking the fruity, floral, sweet or citrus scents, depending on what her personality is and what her known likes and dislikes are.
A great scent for young ladies is Coach Poppy by Coach. It starts off with the juicy scent of mandarin with a rosy heart note, and base notes of vanilla and marshmallow. It's sweet with a tiny hint of sour (and floral). It's a great perfume for a girl that has a big, multifaceted personality.
If you yourself are a teen and looking to branch out into something more exotic and mature, check out Viktor & Rolf's Flowerbomb. Not only does it have a cool name, it's a more sophisticated take on classic floral fragrance. It's an oriental-style perfume. The top notes are green tea and bergamot which are an instant nasal pick-me-up. The heart notes include orchid and jasmine. The mix of patchouli and musk as the base notes are what makes this a great transitional perfume for a young lady looking to grow up her perfume collection.

The best perfume for mature ladies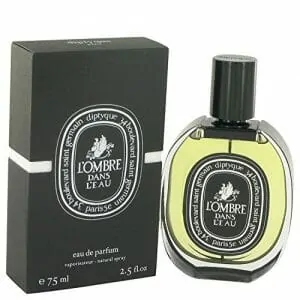 L'ombre Dans L'Eau by Diptyque
L'ombre Dans L'eau has been around since the early eighties, but it's not your grandmother's perfume. What it is is a grownup green scent with notes of blackberry, cassis and ambergris. It's perfect for the mature woman who wants something brighter than the standard rich musk scents that, while a mainstay for many mature women, may not necessarily be their thing.
When you're over sixty, sometimes you just want to shake it up and try something new. You can't get newer than Elizabeth and James' Nirvana Bourbon. It's a mix of bourbon vanilla and oak, making for a woodsy, sensual fragrance.

The best perfume for men


Fahrenheit by Dior
Dior's Fahrenheit for men is a leathery, masculine nighttime scent. It's got citrusy top notes tempered by chamomile and cedar. At the heart lies sandalwood, nutmeg, and honeysuckle, to name but a few. The base is composed of leather, matching the overall accord; also among the base notes are vetiver and amber.
The One for Men by Dolce & Gabbana is another great masculine choice. Its amber accord makes it great for sensual nights with the one you adore, yet it's just as at-home in the office, due to its spicy and citrusy undertones. Its top notes are grapefruit, coriander and basil. Ginger and cardamom are among its heart notes. Tobacco and amber lie at the base, adding an air of confidence and mystery to the wearer.

The best unisex perfume
Tobacco Vanille by Tom Ford is a very interesting unisex perfume due to its complexity. It's a spicy oriental fragrance with top notes including tobacco leaf, middle notes of tobacco blossom, vanilla and cacao, and woody base notes. The heady tobacco smell with the woody base notes make this scent have masculine overtones, however the vanilla and cacao smooth it out making it perfect for a woman who adores androgyny in her perfume.
A brighter, greener unisex perfume option isUn Jardin Sur Le Nil by Hermes. It's meant to evoke the sense of gardens by the Nile, so it's great for a couple or individual who loves the outdoors. It has very unique notes all the way around. At the top lies carrot, mango, tomato and grapefruit. The heart is made unique with bulrushes, lotus and hyacinth, among others; cinnamon, iris and incense are among the varied base notes. This perfume is great for those with imaginations who like their scents to take them on a journey.

The best travel size perfume
Citrine by Nest is springtime in a travel-sized bottle. Released in 2016, it's a great daytime perfume with lemon blossom as its head note; heart notes of dew drops, lotus and freesia make this fragrance light and unique, while its woody base notes keep it grounded and not too, too floral.
Another great travel-sized option is this little bottle of Clinique Happy. Clinique Happy is a bright citrusy floral scent, perfect for daywear. It's just the pick-me-up you need to make it through a boring out-of-town business seminar—and it's just as appropriate for a day at the beach.

The best perfume for work

Burberry London
Nothing is worse than standing out for the wrong reasons on the job, so it's important to choose perfume that's work-appropriate. Consider your profession. For instance, if you work in a doctor's office treating patients with severe allergies, it might be best to skip perfume entirely while you're on the clock.
London from Burberry is a great choice for the office. Its top notes are rose (you can't evoke England without rose) and honeysuckle enlivened by tangerine. Jasmine and peony are among the heart notes while the base is a woodsy musk combo. The white floral notes are considered classically chic while the hint of citrus is vaguely energizing—in a good way.
Love + Toast's Mandarin Tea is also a fantastic option for work. Its notes include orange blossom and rooibos tea; the citrusy notes will keep you focused all day.
For more perfume tips for the workplace, check out this helpful article from theeverygirl.com.

The best perfume for school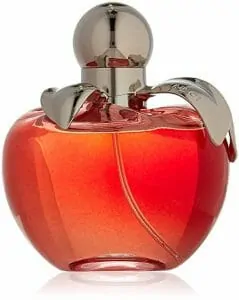 Nina by Nina Ricci
The best perfume for school is something unobtrusive and age-appropriate. You want to be known for smelling good—not for just smelling. Go for something light with fruity or floral notes.
Nina by Nina Ricci is a fragrance specifically designed for young ladies, making it great for school-wear. The top notes are lemon and lime. Peony and green apple are among the heart notes. Cedar and apple tree in the base notes soften the fragrance.
Bright Crystal by Versace is another school-appropriate choice. It's floral with pomegranate and yuzu top notes; peony, magnolia and lotus are at the heart; amber and mahogany in the base gives it a slight air of maturity—the perfect balance of youth and elegance.

The best perfume for a night out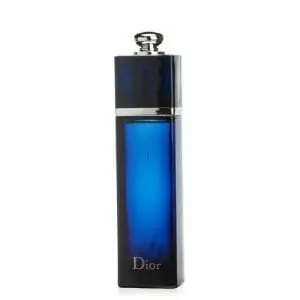 Dior Addict by Christian Dior
Christian Dior's Dior Addict is the perfect fragrance for a night out. It's an oriental floral fragrance for women who enjoy that intoxicating sensual energy; Dior Addict is that in bottle. Blackberry at the top firmly plants this as a nighttime scent. The heart includes Night Queen Flower, furthering the night theme. Vanilla, tonka bean and sandalwood finish this fragrance on a mellower note, perfect after a long night of dancing.
Midnight Oud by Juliet Has a Gun is an exotic scent to take to the party, but you'll definitely be memorable—in the best way—for it. The top notes go along with the luxurious, exotic theme; they include papyrus and saffron. Oud and Moroccan rose are among the heart notes with amber and patchouli at the base to slow everything down like a slow dance after a night of hard partying.

The best perfume for a first date

Chloé's Fleur de Parfum
The best first date perfume is one that evokes a sense of who you are. That way, he can use more of his senses to get to know you. What's more: every time he smells those notes, he'll think of you. After all they say that your sense of smell is the strongest sense that is tied to memory.
For a floral, delicate scent go for something like Chloé's Fleur de Parfum. It has citrusy top notes with an overall rosy smell with base notes of white musk and cedar.
For a sexier scent, try out Dolce & Gabbana's Dolce Rosa Excelsa. The heart note is Turkish rose with a base note of musk and neroli as the top note. It's a complex, multi-layered scent that will entice him to lean in for that end-of-the-evening kiss.

The best perfume for brides


Penhaligon's Iris Prima
It may seem like an unconventional bridal choice, but what makes Penhaligon's Iris Prima so wedding-worthy is the iris and jasmine at its heart. You've probably heard iris is one of the "it notes" by now, but really, iris is a beautiful, timeless scent, which makes it ideal for a bride-to-be. Vanilla and vetiver at the base only make it better.
As the name suggests, Oscar de la Renta's Something Blue may be the more traditional perfume choice for brides—but it's more than that. It has traditional bridal notes like lily-of-the-valley and narcissus (among others) but with the addition of lychee in the middle, lime blossom at the top, and ambergris and vanilla at the bottom, it's a mix of old and new.
For more wedding day fragrance ideas, check out this list from bridesmagazine.co.uk.

The best perfumes of all time

Shalimar by Guerlain
A whole tome could probably be written about the best perfumes of all time. Also, since perfume is such a complex and enigmatic thing, and since it smells different to and on different people, it's always very subjective to say which perfume is best. However, there are some perfumes that have stood the test of time for the best of reasons.
Shalimar by Guerlain is a fragrance that has been around a long time. It was created in 1921 by Jacques Guerlain himself. The story behind Shalimar part of the great, famous love story of the emperor Shah Jahan and the love of his life, his wife, Mumtaz Mahal. While in honor of her death the emperor created the Taj Mahal, Shalimar is a reference to Mumtaz's favorite garden, a place she was happy in life.
A complex fragrance, Shalimar is known for its dramatic changes as the scent metamorphizes from its citrusy top notes, to its iris and rose heart notes, and then finally to its base notes leather, tonka bean and opoponax. Due to its complexity, fragrance novices or those with simpler tastes may find Shalimar daunting or even unappealing. However, to true fragrance lovers, it's a legend and many collect it even if they don't wear it, for the reverence of it is that significant in the world of perfumery.
Chanel No. 5 is, perhaps, one of the most—if not the most—iconic fragrances of all time. With top notes including ylang-ylang and neroli; and mainstays like lily-of-the-valley, iris, rose, vanilla and vetiver among the rest of the notes, Chanel No. 5's accord alone makes it timeless as Coco Chanel herself.
Jen Miller is a former electrical engineer and product specialist with more than 20 years of product design and testing experience. She has designed more than 200 products for Fortune 500 companies, in fields ranging from home appliances to sports gear and outdoor equipment. She founded Jen Reviews to share her knowledge and critical eye for what makes consumers tick, and adopts a strict no-BS approach to help the reader filter through the maze of products and marketing hype out there.  She writes regularly and has been featured on Forbes, Fast Company, The Muse, The Huffington Post, Tiny Buddha and MindBodyGreen.