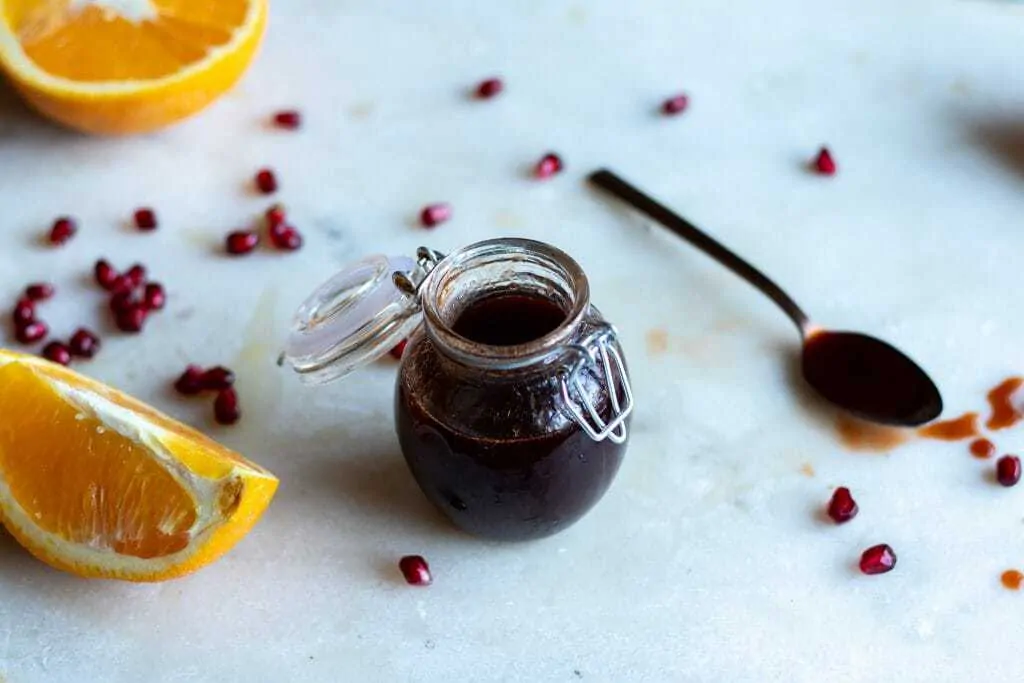 From ribs to chicken to tofu, barbecue sauce is a beautiful way to elevate beautiful and succulent proteins. The problem is that most barbecue sauces are so similar and overly sweet without the addition of something to make it more complex. This pomegranate orange barbecue sauce is here as a remedy to such a saccharine sauce that has lost its uniqueness.
One of the primary flavors of any barbecue sauce comes from sugar. Although brown sugar is used, it's not the primary source to lend sweetness and cause this sauce to thicken. Instead, we turn to more natural forms in this recipe with the use of honey, pomegranate, and orange juice.
Pomegranate seeds provide not only a beautiful red juice inside them but also a sweet tartness that deepens as it cooks down. As this sauce simmers, these little seeds pop open and their vermilion liquid seeps into the rest of the herbs and orange juice. The heat causes it to combine and thicken, fusing with the orange juice to sweeten while providing a hint of sour to the sauce.
Of course, sweet and sour is only one element to a good barbecue condiment. There also needs to be a form of savoriness and a taste of heat to really pull it together. Obviously, we turn to onions and garlic, but the real savory aspects come from the herbs and spices of rosemary, cinnamon, allspice, peppercorns, and chili flakes. While cinnamon is often associated with sweet, it acts as a bridge between sweet and savory to pull the two together in this recipe.
Once this sauce has been cooked down into a thick mosaic of flavor, it's ready to spread on your favorite meat or even as something to dip into.
I suggest grabbing a couple of racks of ribs to smear it on as soon as it comes together and get to grilling or smoking!
Pomegranate Orange BBQ Sauce Recipe
Total Time
1
hour
10
minutes
Ingredients
1

small red onion

1

small white onion

4

cloves

garlic

2

sprigs rosemary

1

Pomegranate

2

oranges

6-7

allspice berries

2

cinnamon sticks

1

teaspoon

red chili pepper flakes

½

teaspoon

coarse salt

½

teaspoon

ground black pepper

2

tablespoons

olive oil

¼

cup

honey

¼

cup

light brown sugar

¼

cup

tomato puree
Instructions
Dice the onions, mince the garlic, and remove the stem from one rosemary spring and roughly chop it.

Juice the oranges and seed the pomegranate, discarding the white part and the outer skin. Prepare the spices.

Pour the olive oil into a sauce pan and add the onion and garlic. Place the pan on the stove over medium high heat. Allow the onions to cook 3-4 minutes or until starting to turn translucent.

Add the spices and chopped rosemary to the onions and garlic and stir well. Reduce the heat to medium-low and let them cook another 10 minutes.

Pour in the orange juice and add the pomegranate seeds to the pan. Next, add the brown sugar, honey, and rosemary sprig, and tomato puree and stir well. Turn up the heat to medium-high and allow it to come to a boil.

Once the sauce is boiling, reduce the heat to medium and allow it to simmer for 25-30 minutes, stirring frequently as it reduces and becomes thick. Turn off the heat.

Strain the barbecue sauce into a clean bowl through a fine mesh strainer and let it cool about 10 minutes. Discard any left over seeds, herbs, and spices.

Pour the finished sauce into a jar or bottle and seal to use within a week or use immediately.
STEP ONE – PREPARE THE VEGETABLES AND HERBS
Lay both of the onions on a cutting board and dice them. Mince the garlic finely and remove the stem from a sprig of rosemary and chop the nettles.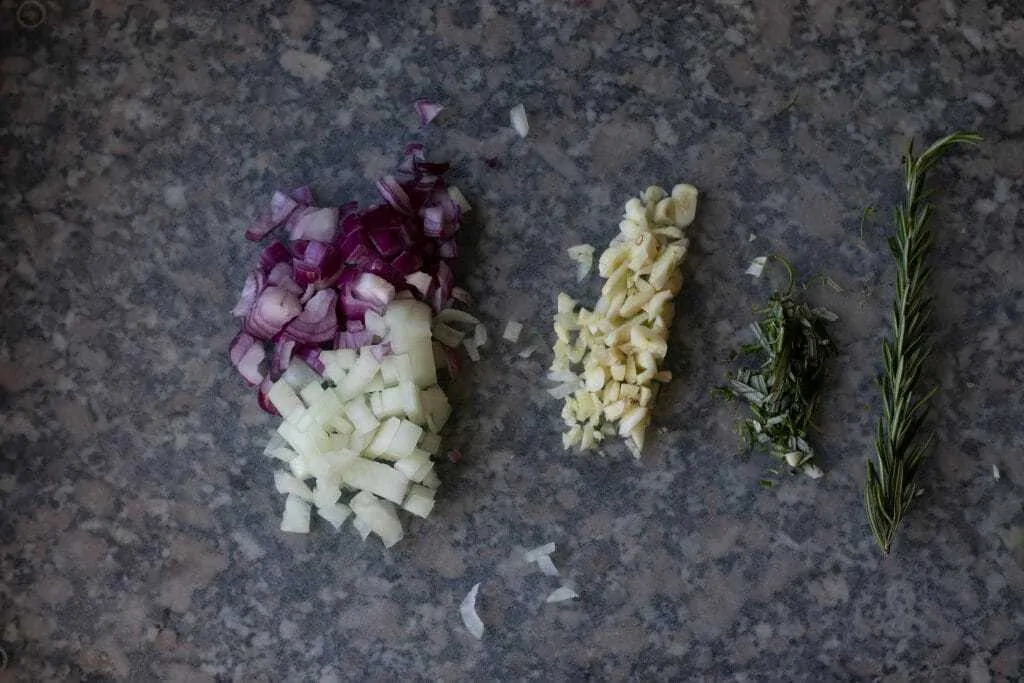 STEP TWO – PREPARE THE FRUITS
Open up the pomegranate and remove the seeds from the white pith.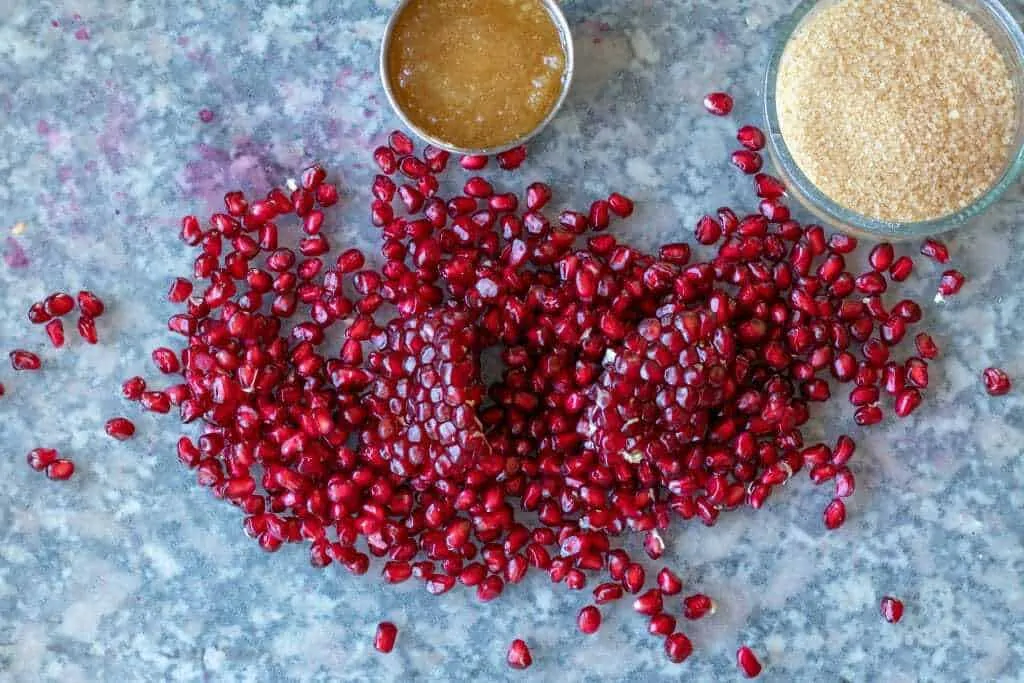 With a knife, cut the oranges down the middle and juice them into a bowl. Separate the allspice, cinnamon, pepper flakes, salt, and black pepper for easy access.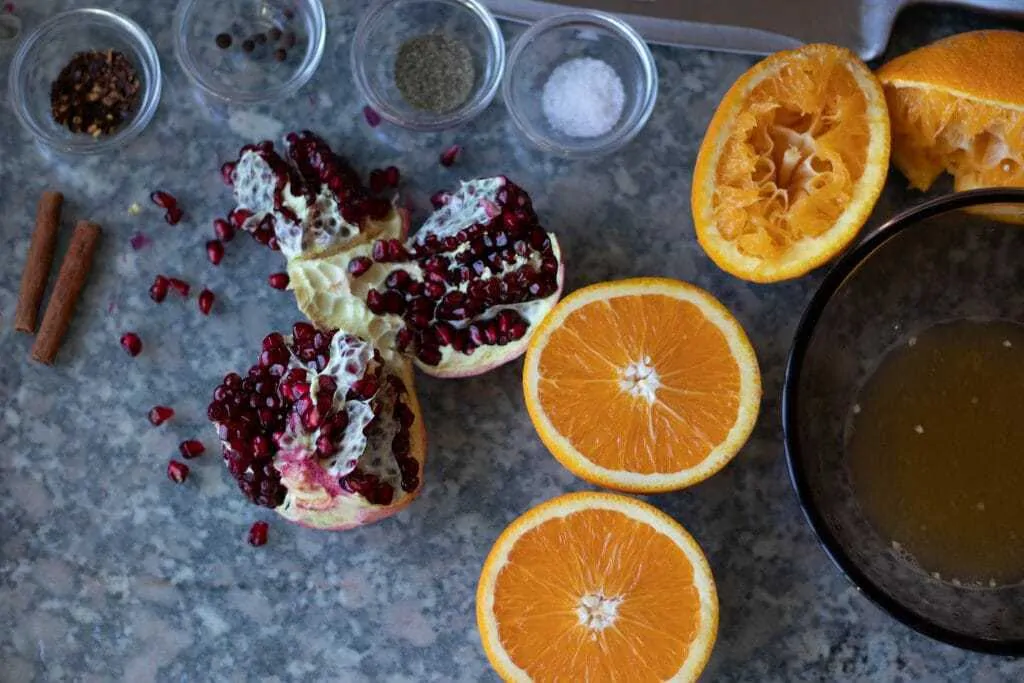 STEP THREE – SAUTE THE VEGETABLES
Add the olive oil, onions, and garlic to a small saucepan and place it on the stove over medium-high heat.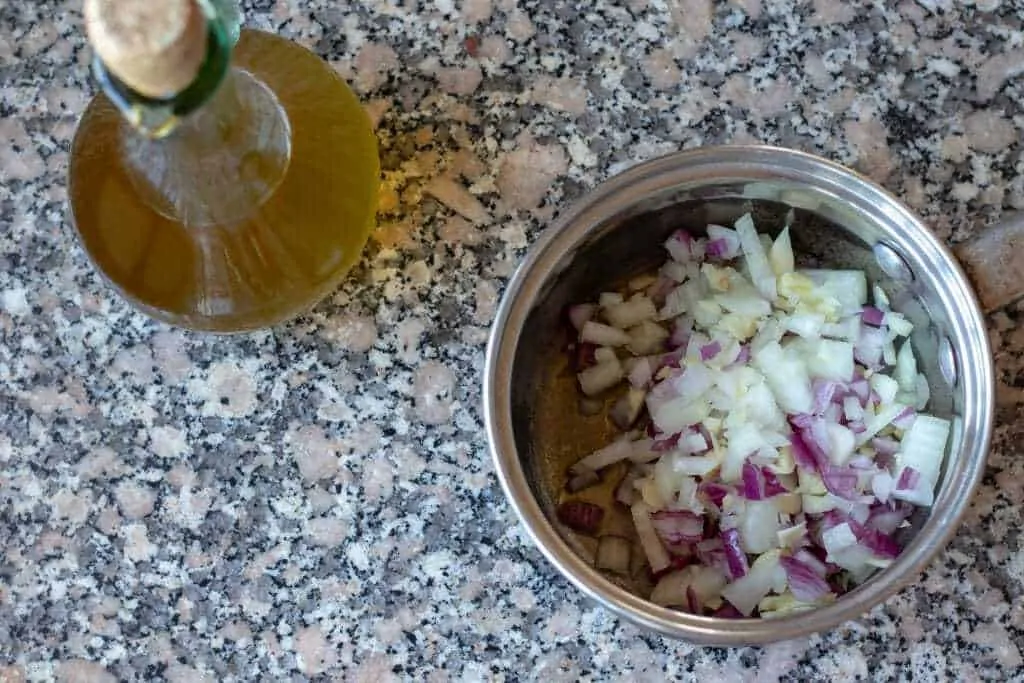 Let the onions and garlic cook 3-4 minutes, stirring frequently as they soften and turn translucent.
STEP FOUR – ADD HERBS AND SPICES
Stir the chopped rosemary, allspice, cinnamon sticks, pepper flakes, salt, and black pepper in with the onions and garlic.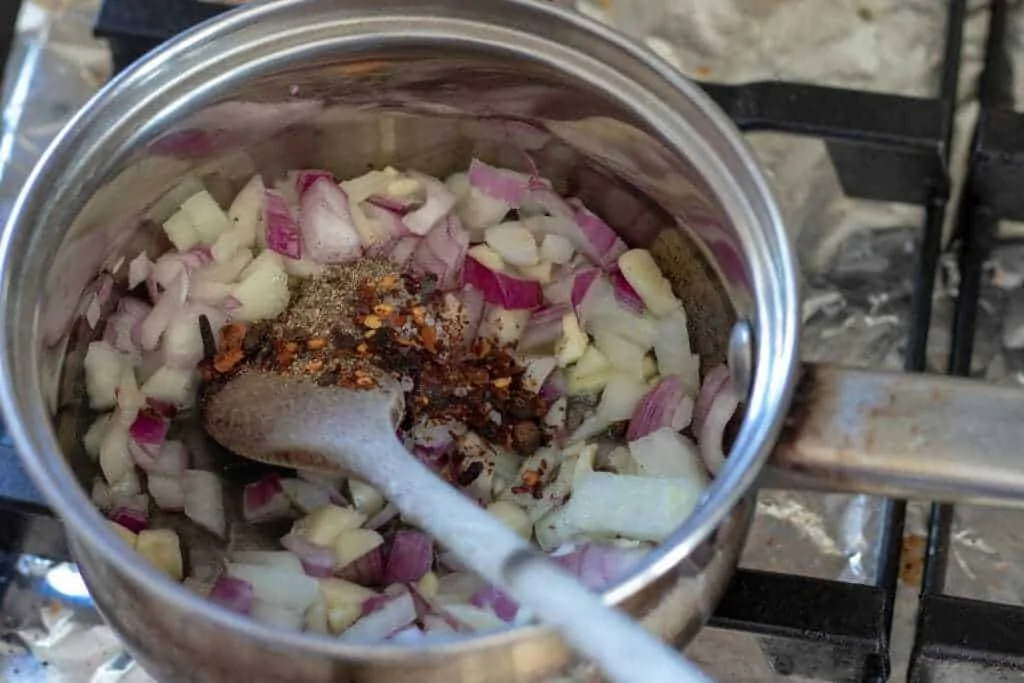 Reduce the heat to medium-low and let them all cook another 10 minutes.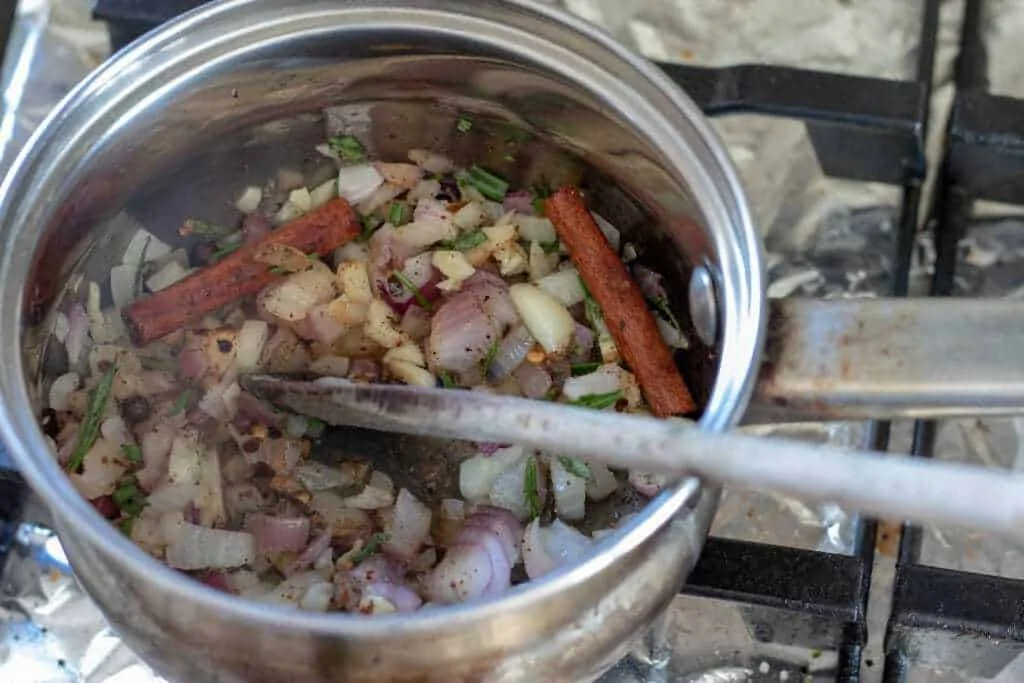 STEP FIVE – ADD THE JUICE AND SEEDS
Add the orange juice and pomegranate seeds to the pan and stir again.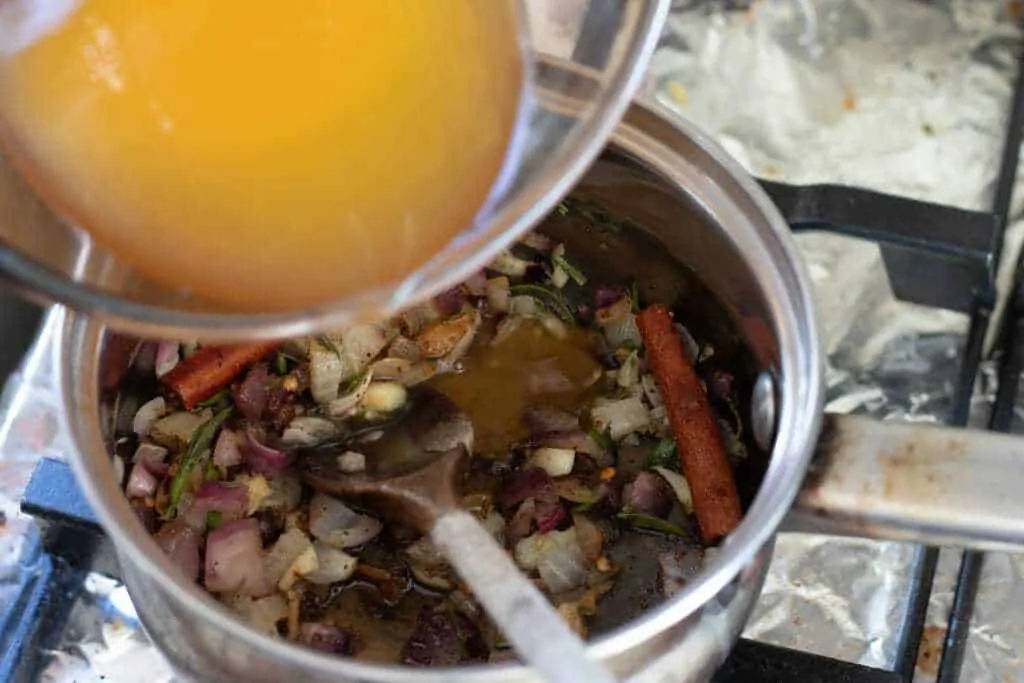 Add the brown sugar, honey, tomato puree, and whole rosemary sprig to the pan and stir well to combine.
Increase the heat back to medium-high and let it come up to a boil.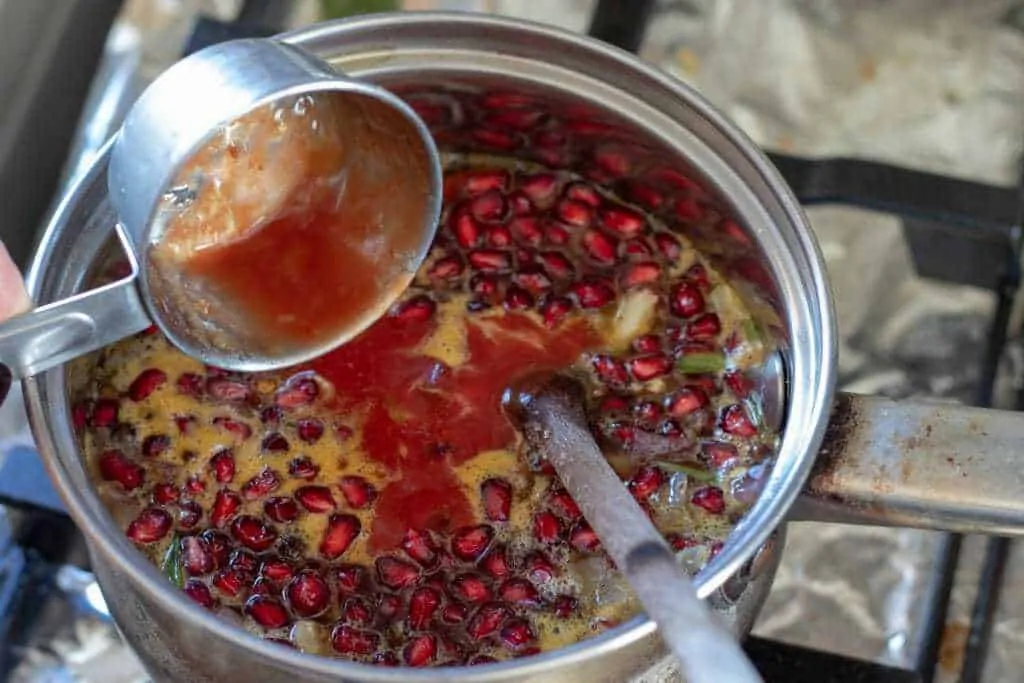 STEP SIX – SIMMER THE BARBECUE SAUCE
Reduce the heat back down to medium once the mixture has reached boiling. Let it simmer 25-30 minutes as it thickens.
Make sure to stir frequently so nothing burns or sticks to the bottom. Remove the pan from the burner.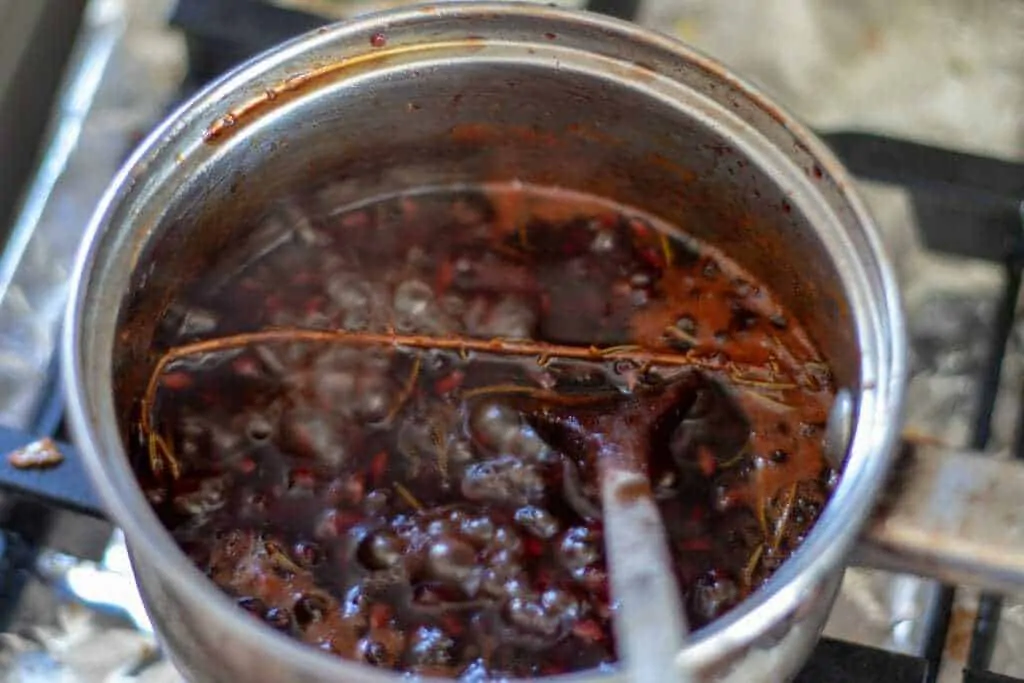 STEP SEVEN – STRAIN THE SAUCE
Pour the barbecue sauce through a fine-mesh sieve into a clean bowl to remove any chunks of pomegranate and herbs.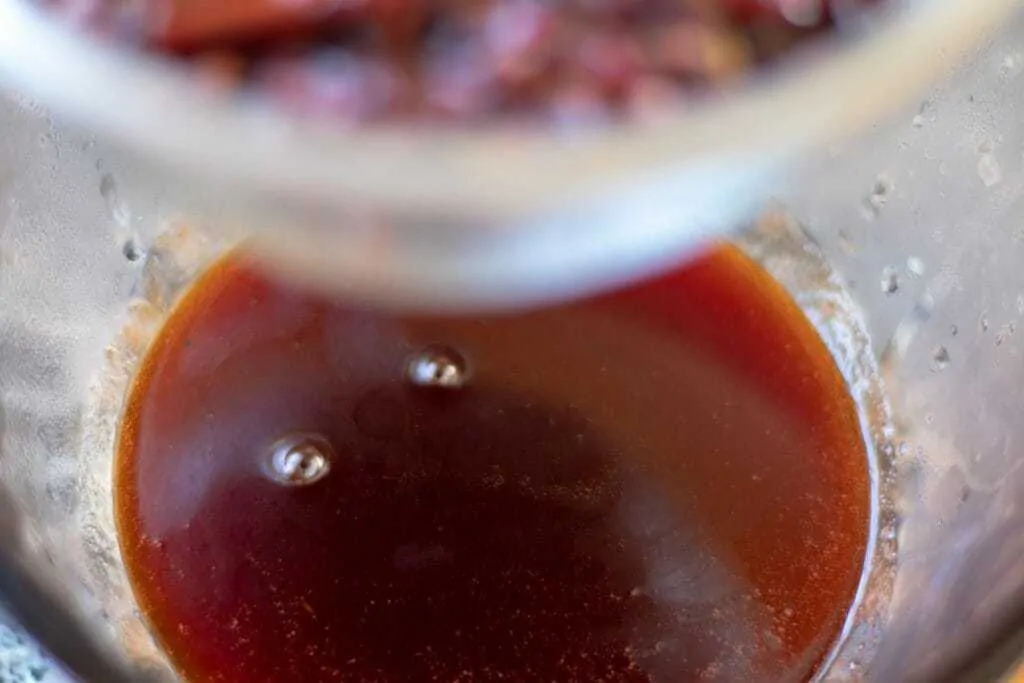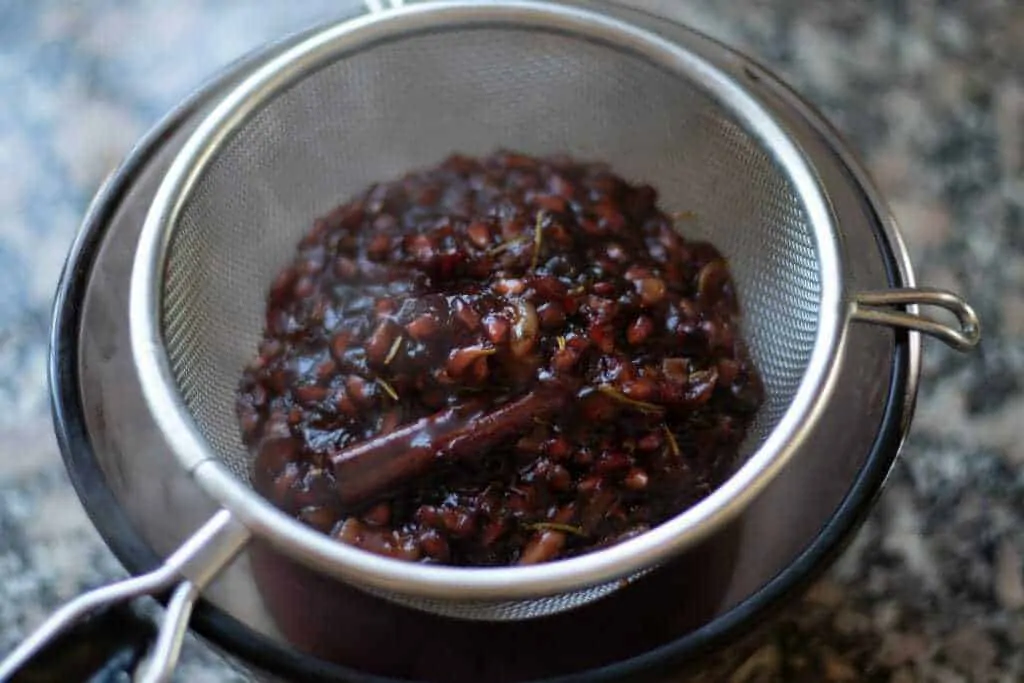 STEP EIGHT – BOTTLE THE SAUCE
Transfer the finished barbecue sauce into a sterilized jar or bottle.
Use within a week.
This particular barbecue sauce is made using winter fruits and is ideal for the smoker or to use on something cooked indoors rather than on a grill outside. For summertime, why not try substituting the pomegranate for only slightly ripe peaches or nectarines for that tart flavor and use freshly pressed grape juice instead of orange!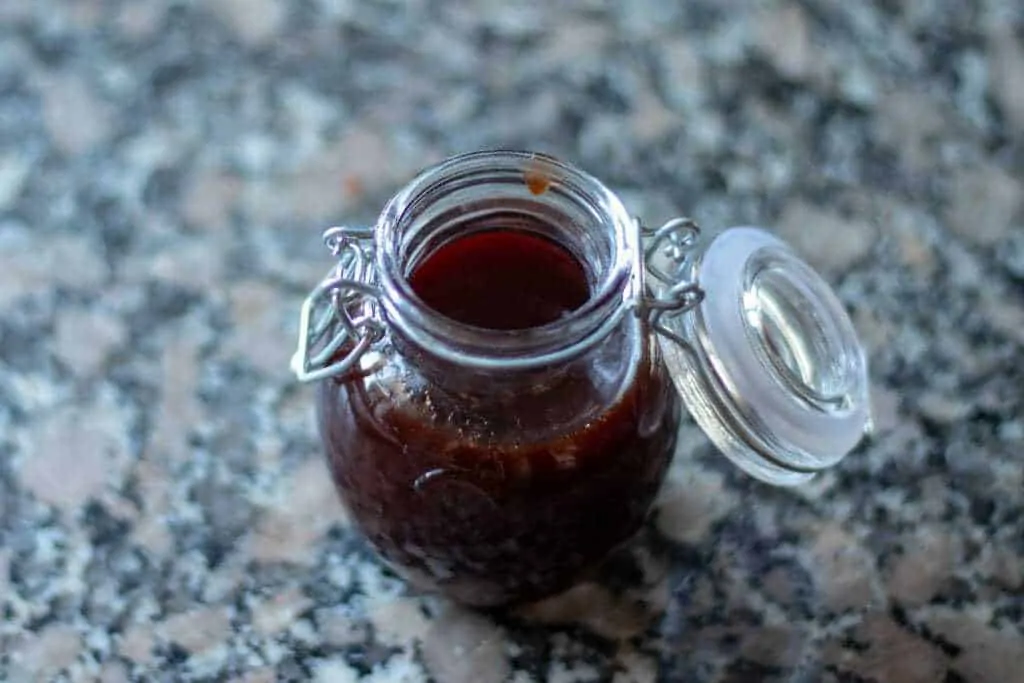 What is your favorite thing to use barbecue sauce on? Is it more of a dipping sauce or a meat enhancer? How about using it on a more vegetarian-friendly item like tofu or seitan? Give us some of your favorite ideas!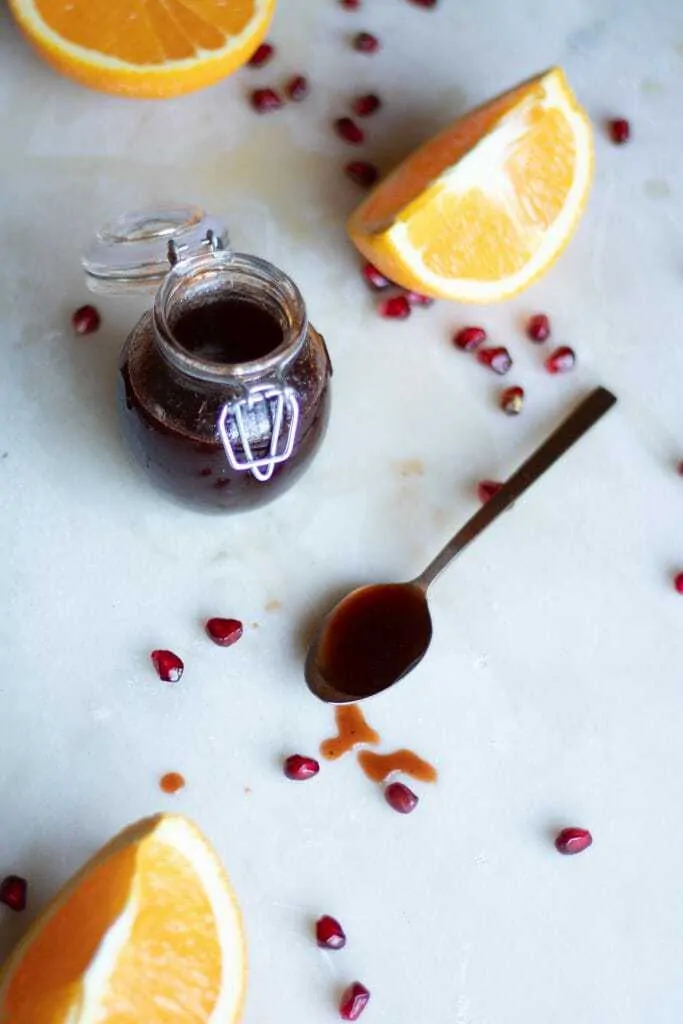 Jen Miller is a former electrical engineer and product specialist with more than 20 years of product design and testing experience. She has designed more than 200 products for Fortune 500 companies, in fields ranging from home appliances to sports gear and outdoor equipment. She founded Jen Reviews to share her knowledge and critical eye for what makes consumers tick, and adopts a strict no-BS approach to help the reader filter through the maze of products and marketing hype out there.  She writes regularly and has been featured on Forbes, Fast Company, The Muse, The Huffington Post, Tiny Buddha and MindBodyGreen.