There are few meals out there that are as simple and easy to make as the classic sloppy joe. Now this is not just the case for those cheap canned sloppy joe sauces, and I will show you just how easy it is to make this delicious sandwich from scratch. As to be expected, this recipe's primary ingredient will be ground beef, but we will be adding some jalapeno and a variety of different spices to give it a bit of kick. Of course, those who prefer a more standard sloppy joe or simply do not like spicy foods can opt out of using the peppers. The homemade sauce will be a mixture of ketchup, mustard, brown sugar and a few spices, meaning that nearly everyone can already make this dish without even having to run out to the store to buy ingredients.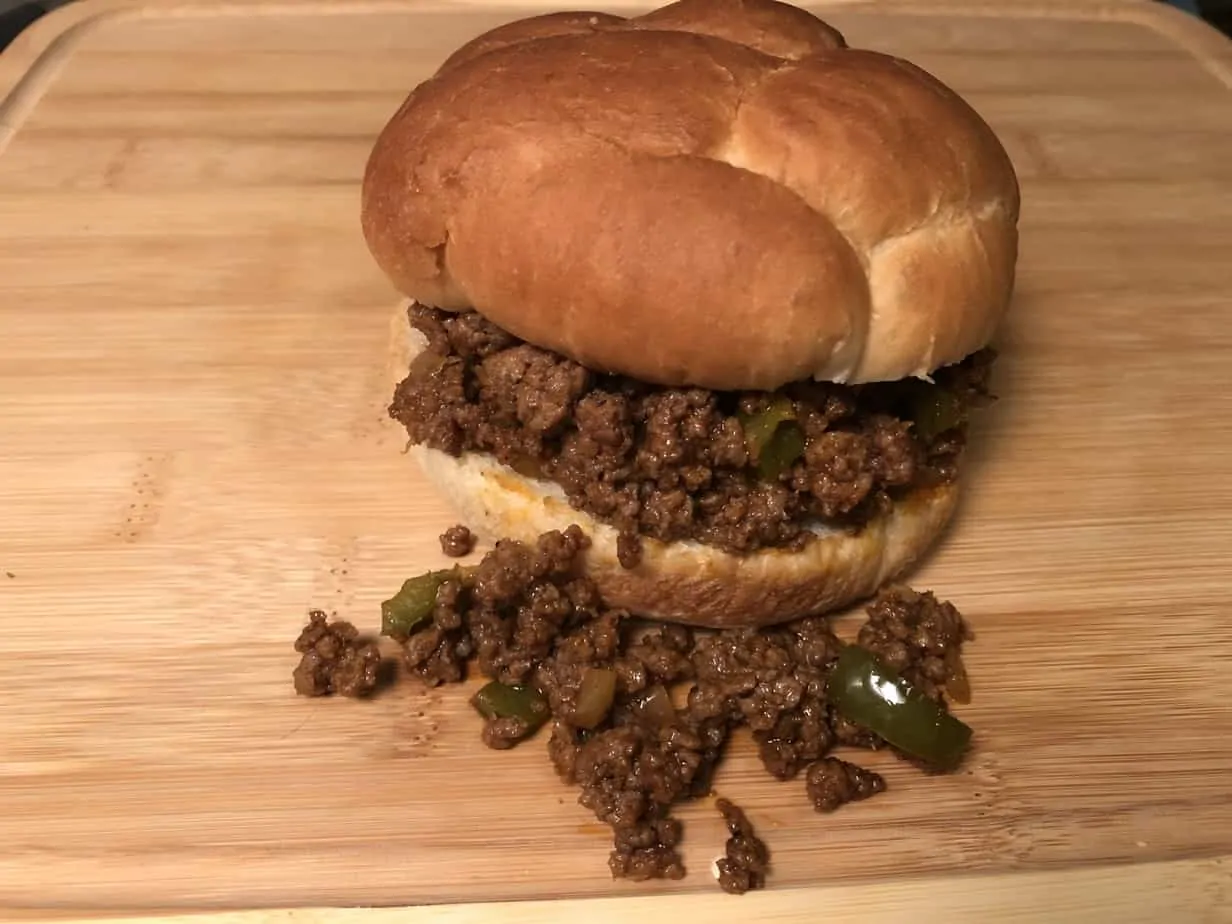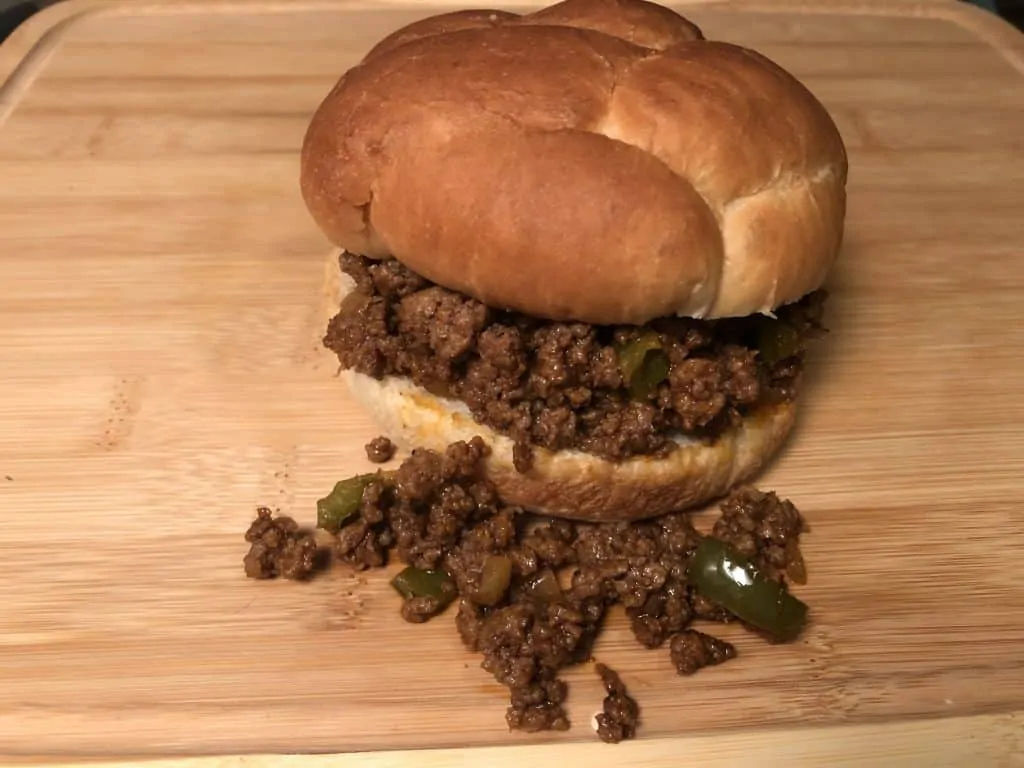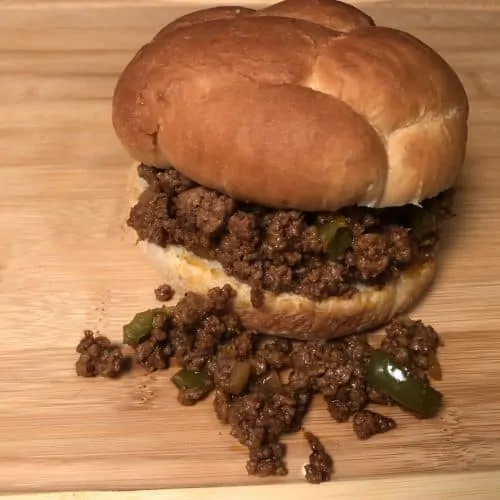 Classic Sloppy Joe Recipe
Ingredients
1

pound

ground beef

½

diced yellow onion

½

diced green pepper

¾

cup

ketchup

1

tbsp

yellow mustard

2

tbsp

brown sugar

½

tsp

sea salt

½

tsp

freshly ground black pepper

1

tsp

chili powder

1

tbsp

butter

Kaiser rolls or other buns
Instructions
Season the ground beef and begin browning it in a medium pan over high heat.

Once the meat has fully cooked, drain any excess fat and set the meat aside.

Dice green pepper and onion into small pieces, then saute them in the same pan with a bit of butter. Add salt and pepper then remove from heat once the onions become translucent.

In a small bowl, combine ketchup, mustard, brown sugar, chili powder, red pepper flakes, and worcestershire sauce. Stir until there are no more clumps of sugar.

Return the meat to the pan along with the sauce and vegetables. Mix it all together until the sauce evenly coats the meat. Allow the sloppy joe mixture to cook until it thickens, about 10-15 minutes.

Plate and serve over hamburger buns and enjoy!
Step One – Season and Brown the Ground Beef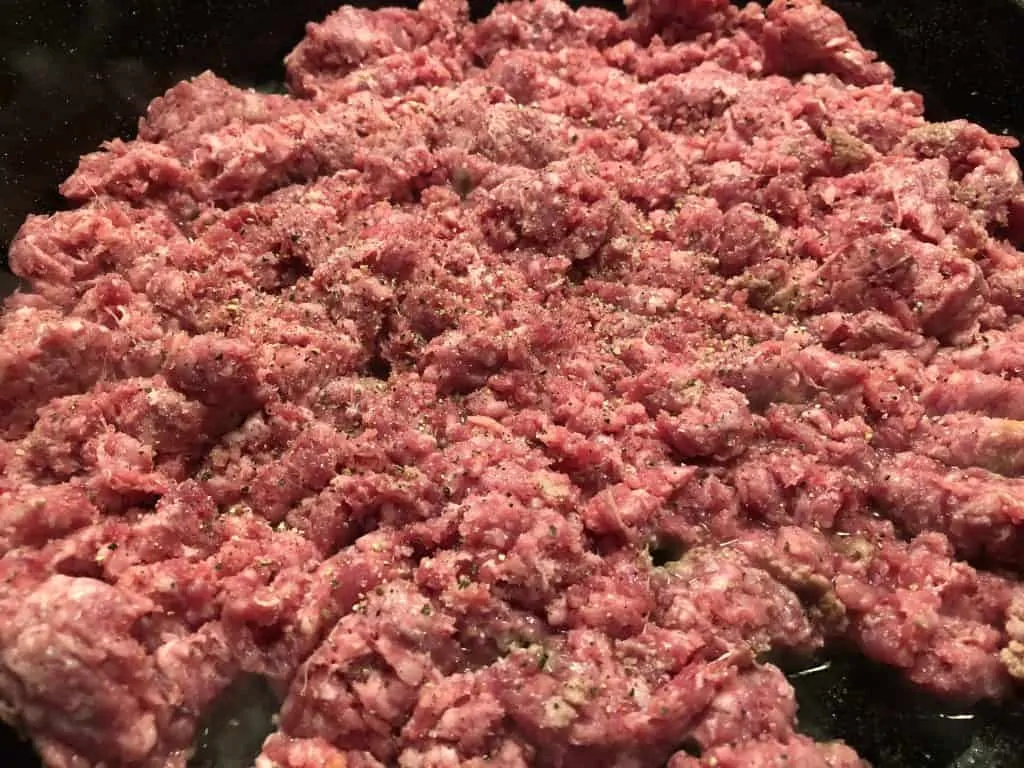 To start off this simple sloppy joe recipe, we will brown the ground beef in a medium sized pan. Set the heat to high, and make sure to season liberally with salt and pepper. Don't forget to constantly stir and break apart the meat, to ensure that it has a nice and crumbly texture once it has finished cooking.
Step Two – Drain any Excess Fat
Once the ground beef has fully cooked, there should be a decent amount of grease in the pan. It is very important that you drain all of this excess fat, as it will make the sloppy joes incredibly greasy if you do not. Set the meat aside once drained.
Step Three – Dice the Green Pepper and Onion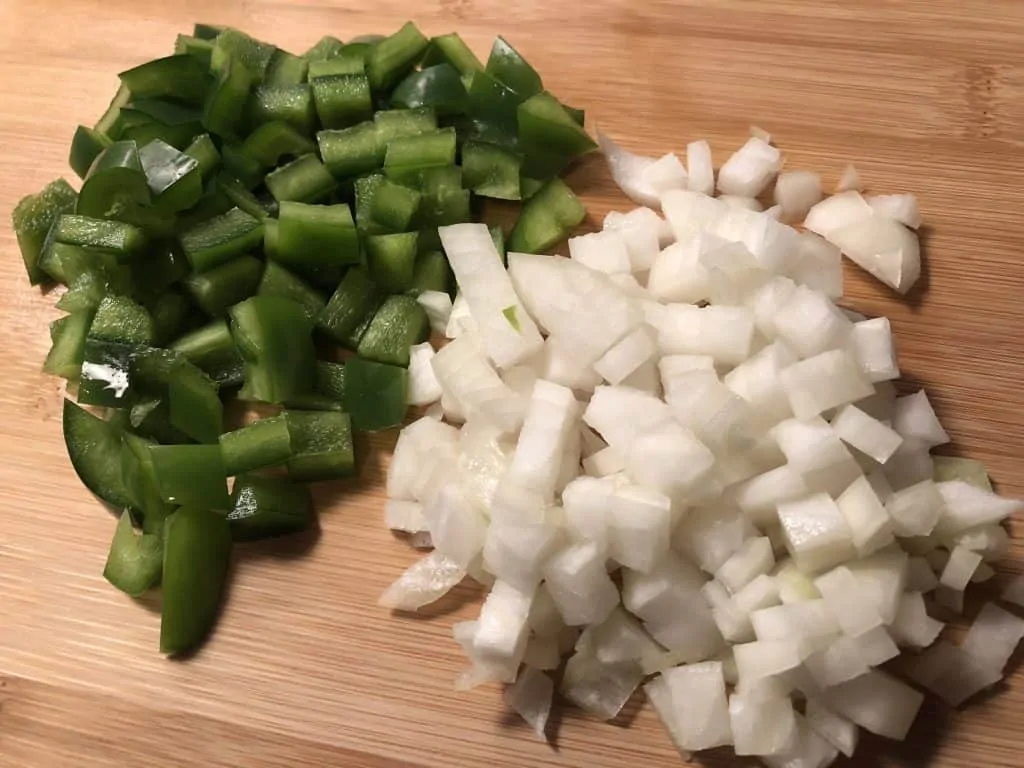 This recipe calls for yellow onion and green pepper. Simply dice both of these vegetables, making sure to keep the pieces small enough to work well in the meat mixture. Feel free to use any type of pepper that you like, I highly suggest using jalapenos if you can handle the heat.
Step Four – Saute the Vegetables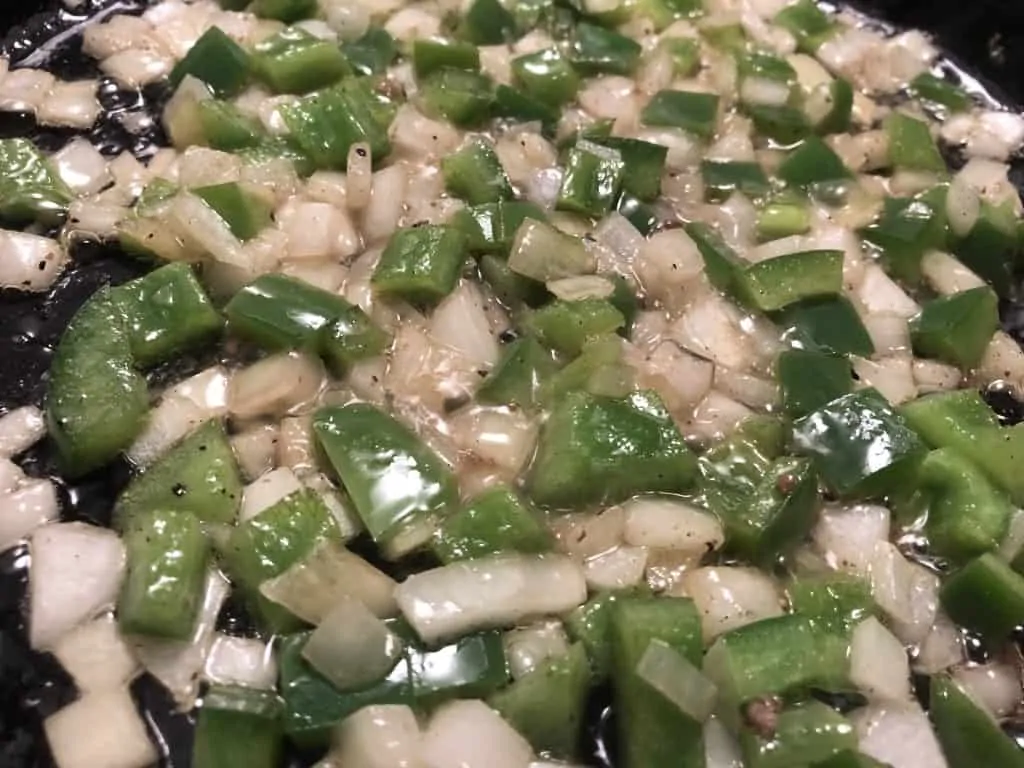 In the same pan that we cooked the ground beef in, start melting the butter. Once fully melted, add the green pepper and onion and allow it to cook for up to 5 minutes. We just want to saute these vegetables to the point where the onions become slightly translucent. Remove from the heat once you have achieved this.
Step Five – Prepare the Sloppy Joe Sauce
Next, we will be preparing the most important part of this sloppy joe recipe, the sauce. This sauce is made up of ketchup, mustard, brown sugar, chili powder, red pepper flakes, salt, pepper, and worcestershire sauce. Combine all of these ingredients in a small bowl and stir until the sugar is mostly dissolved. If you like a little extra heat feel free to add some cayenne pepper at this point. A dash of your favorite hot sauce or even barbecue sauce can give your sloppy joes a bit of a personal flavor.
Step Six – Combine the Meat, Sauce, and Vegetables and Cook
Return the meat to the pan that has the sauteed vegetables, and add the sauce on top. Mix everything together until the meat is evenly coated with the sauce mixture. Turn the heat up to medium and allow the sloppy joe mix to cook for 10-15 minutes. All that we are looking to do here is heat up the meat, and allow the sauce to thicken slightly. Now your sloppy joe mix is all ready to be plated up and served over your favorite choice of buns! I suggest kaiser rolls, but other great buns to try out would be brioche, sesame, or even kings hawaiian rolls.
Conclusion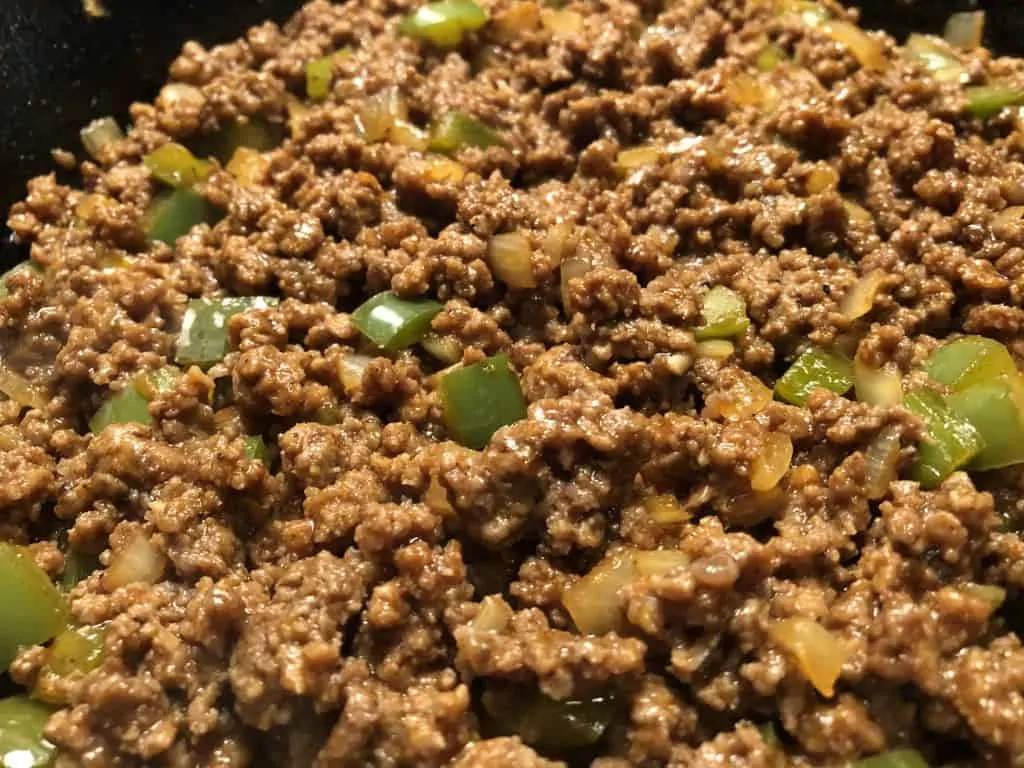 As promised, this dish is by far one of the easiest meals that you can make for your family. Better yet, the ingredients that we used to make these sloppy joes are very common household items, saving you a trip to the supermarket. This sloppy joe recipe's simplicity is matched only by that of its flavor. The homemade sauce features the tangy yet rich flavor that we all know and love, while the added jalapeno kick helps to really give this dish some personality. If you prefer a less spicy alternative, try using green peppers or remove the peppers all together. I have even tried using celery in this recipe and take it from me, it works wonderfully! The buns that are suggested in this recipe are just that, a suggestion. Kaiser rolls are large and provide a nice dry texture that soaks up some of the meat sauce. Regular hamburger buns work just as well, or make some sloppy joe sliders by using some King's Hawaiian rolls. Regardless of how you decide to prepare this recipe, you will want to keep this one on hand because your family is going to absolutely love these sloppy joes!
Jen Miller is a former electrical engineer and product specialist with more than 20 years of product design and testing experience. She has designed more than 200 products for Fortune 500 companies, in fields ranging from home appliances to sports gear and outdoor equipment. She founded Jen Reviews to share her knowledge and critical eye for what makes consumers tick, and adopts a strict no-BS approach to help the reader filter through the maze of products and marketing hype out there.  She writes regularly and has been featured on Forbes, Fast Company, The Muse, The Huffington Post, Tiny Buddha and MindBodyGreen.