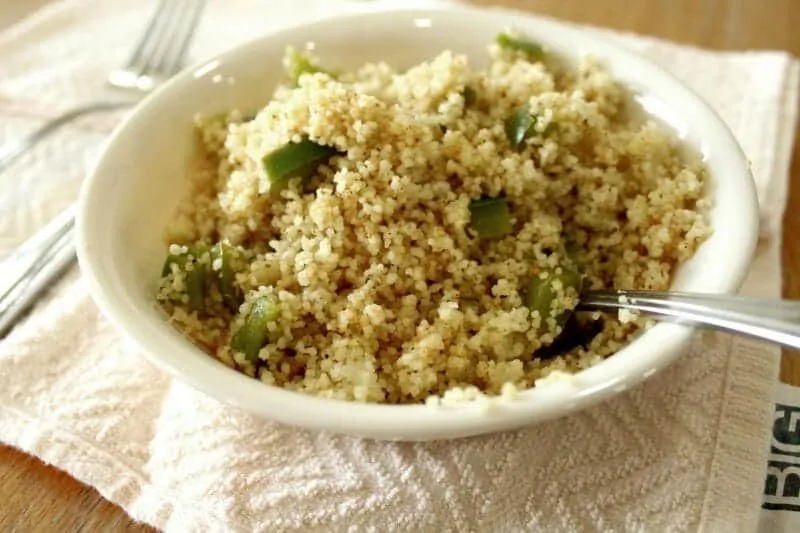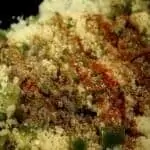 Spicy Lime Couscous
When I was talking to my mom about my grocery list for the week, she didn't believe I was pronouncing "couscous" correctly. In fact, she had to ask Google to find out that I was, in fact, saying it correctly. Is couscous not a fascinating food? The texture of the cooked and the uncooked version is rather satisfying.
So, I needed something fresh and new to make. Lately, I've been obsessed with lime flavored everything. I don't like for something to be flavored lime, but not have any sourness to it. It has to be sour and a bit bitter before you can call it lime at all!
Also, I've been trying to eat more spicy foods. For someone who's lived in Mexico for nine years, I am really not good enough at eating spicy foods. Plus, it's a metabolism thing.
So this Spicy Lime Couscous happened! I added a few seasonings at a time to my dish, and waved my hand in that scientist-y way over the spices to waft the scent toward me. And it smelled wonderful! A little bit spicy and also super savory. With paprika, cayenne pepper, and cumin, this dish feels Southern and alive. You should definitely make it a priority to try this recipe if you're trying to balance out your meals with a healthy carb on the side.
Ingredients
1/4

tbsp

paprika

1/2

tbsp

cumin

1/4

tbsp

Italian seasoning

1/4

tbsp

cayenne pepper

1/4

tbsp

garlic salt

1/4

tbsp

black pepper

2

tbsp

olive oil

2

limes

1

green pepper

1

cup

uncooked couscous

1.5

cup

water
Instructions
Mix all seasonings together in a small glass dish.


Cut limes in half and squeeze into olive oil.

Bring water to boil in a saucepan. Mix olive oil and lime into water, then stir in diced green pepper.

Add the couscous to the water mixture, stir quickly, then remove from heat and cover.

Let sit for five minutes, then stir in the seasonings. Serve in bowls.
STEP ONE: MIX THE SEASONINGS AND THE LIQUIDS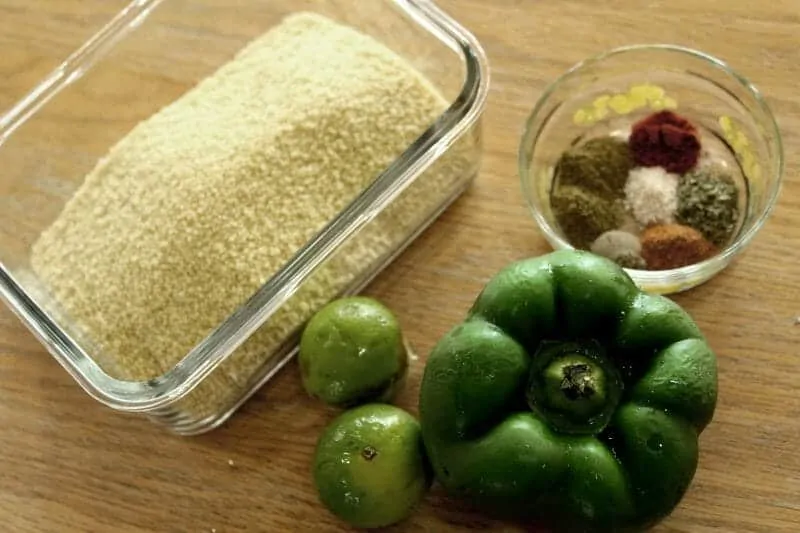 Mix the paprika, cumin, Italian seasonings, cayenne pepper, garlic salt, and black pepper together in a small dish. In another dish, mix the olive oil and lime juice together.
STEP TWO: DICE THE GREEN PEPPER

Remove the stem, core, and seeds from the green pepper, then cut it into small pieces. The knife set that I own is probably the best one you can find, especially for daily veggie-chopping!
STEP THREE: BOIL WATER
Pour one and a half cups of water into a saucepan, and bring that to a boil.
STEP FOUR: MIX IN THE LIQUIDS AND GREEN PEPPER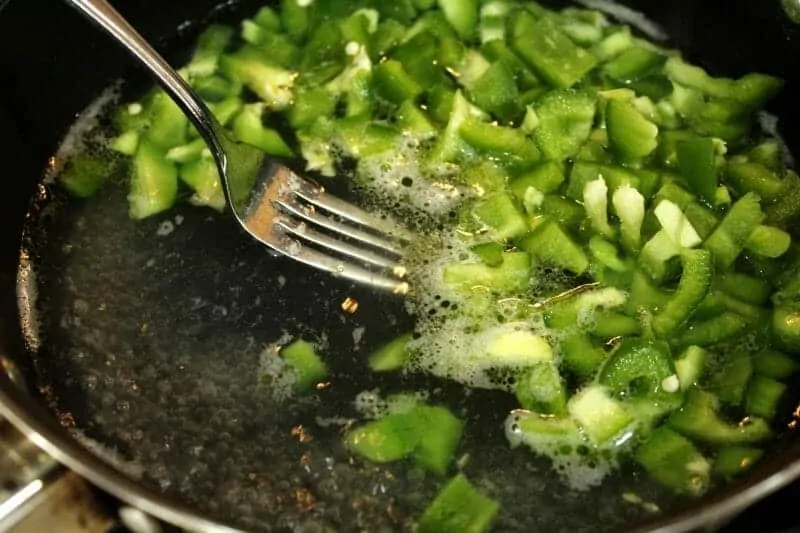 Once the water is boiling rapidly, stir in the oil/lime mixture, and then stir in the chopped green pepper.
STEP FIVE: STIR IN THE COUSCOUS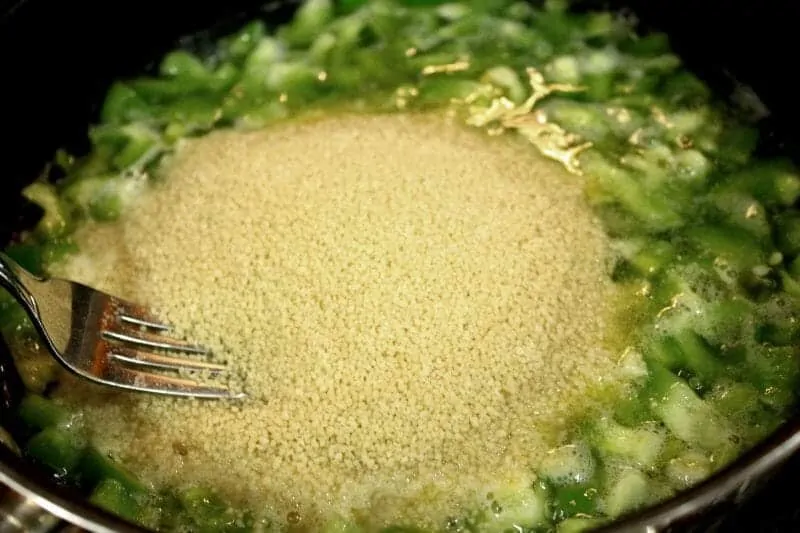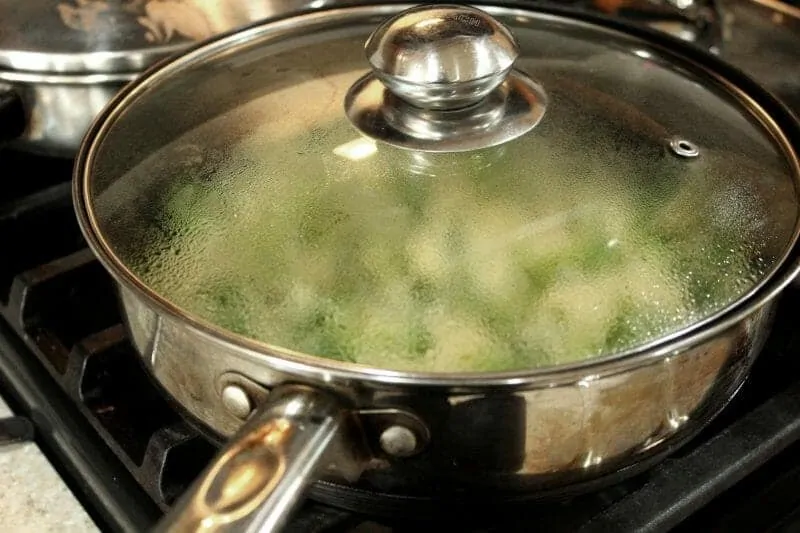 Quickly stir in the dry, uncooked couscous. This has to be done quickly because couscous shouldn't be cooked over direct heat. Once the couscous has been stirred in, remove the pan from the heat, and cover it, allowing it to rest for five minutes.
STEP SIX: MIX IN THE SEASONINGS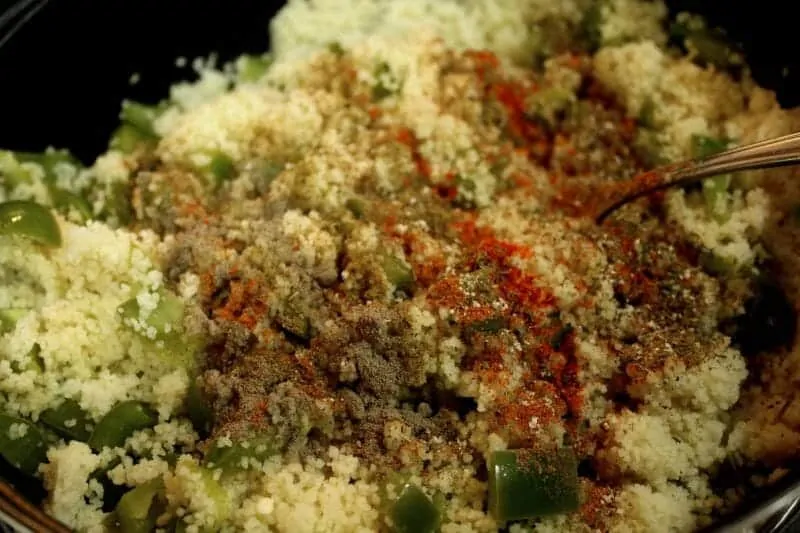 Use a fork to break up the clumps that formed during the steaming process, and then mix in the seasonings with that fork. This is the part where the food starts to smell amazing and irresistible. Then serve it in cereal bowls, with pride.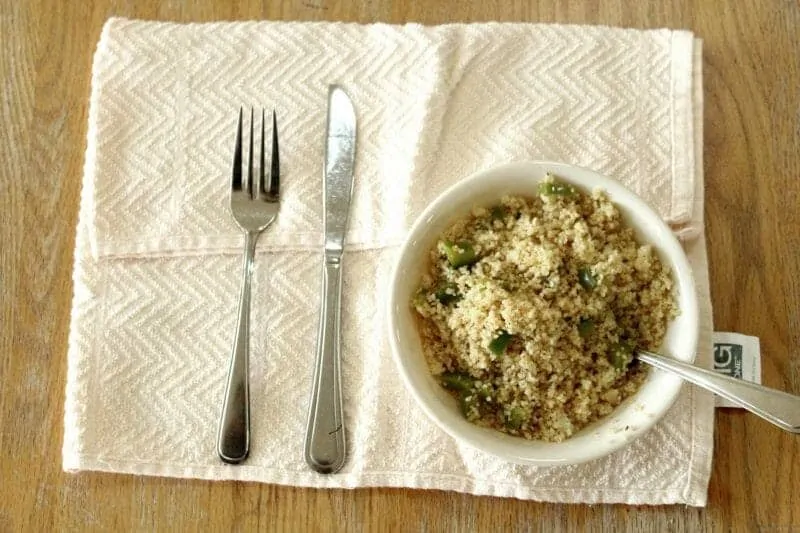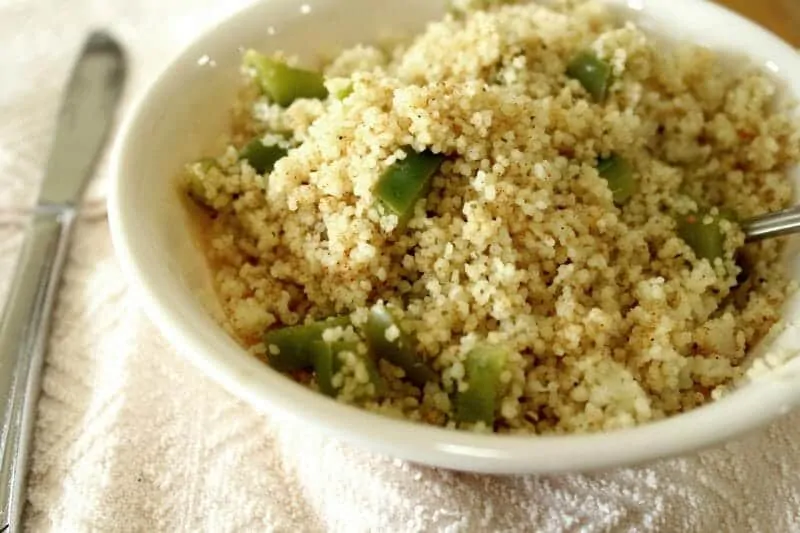 And you have it! Your latest masterpiece, a spicy lime couscous. If the spice is too much for you, you can omit the cayenne pepper and the paprika. I love the crispness of the green pepper, but you can omit that part if you prefer. If grains such as rice and cereals are your favorite food group, you may end up eating this dish every single day!