Despite being the capital of waffles and beer, Belgians are notoriously some of the fittest people in Europe. Belgium is constantly on the move and this list highlights some of the best places to be and things to see in the country. Several places on this list are a feast for the eyes more than the stomach, though there are a few highly-recommended food stops in there. Come find out why Belgium is teeming with adventure, history, and breathtaking views that attract international crowds from all over. Just remember to bring your walking shoes.
Grand Place/Grote Markt (Brussels)
The Grand Place is one of the most beautiful sights in the country and is, hands down, a must-see. About a five minute walk from the central station, the Grand Place is home to the town hall, fine arts museum and others. The detail and attention paid to the architecture cannot be underappreciated. Events and festivities also take place in this square, including the famous Christmas markets in December and the Flower Carpet in August.
Hortense (Brussels)
One of the best-kept secret bars of Brussels, Hortense is not just any old place to get a drink. It's hidden underground in the Sablon and often overlooked by unsuspecting locals and visitors alike. Hortense houses a candle-lit, cozy and classy atmosphere, attracting couples or small groups looking to enjoy a quiet evening with specialty cocktails. The menu may be small but it's constantly changing. The mixologists are also happy to make you a cocktail tailored to your tastes. The quality of the Hortense experience comes at a price, but it's nevertheless one of the best things to do in Belgium.
Place Poelaert/Poelaertplein (Brussels)
A close second to the Grand Place is the view from Place Poelaert. This panorama allows visitors to see the Marolles, the Atomium and the famous Basilica. The biggest crowds come at sunset, where the colors of the sky seem to blend into the city.
Marolles/Marollen (Brussels)
Next to the Palace of Justice, and the panoramic setting of Place Poelaert, is an elevator which leads to the lower city. The lower city, called the Marolles or Marollen, is where lepers were sent in the Middle Ages to separate them from the rest of the city. Today, the Marolles is a proud part of Brussels. Visitors can weave their way through the streets where architecture from the 1600s meets the 21st century. Keep an eye out for comic strip paintings on the sides of buildings, like the one near Place Anneessens.
Comic Cameos (Brussels)
Murals are scattered around the buildings of Brussels in homage to one of the great Belgian pastimes: comics. Most tourist offices provide maps of where these paintings can be found. The process of finding the murals feels like a scavenger hunt, inevitably leading to a fun tour of the city. Depending on your love for comics, visitors can complement their scavenger hunt with a tour of the Brussels Comic Museum .
Belfry of Ghent (Ghent)
The belfry is a gothic monument of Ghent and stands in the middle of Saint Bavo's Cathedral and Saint Nicholas' Church (all of which are worth visiting). For this city, this building is a symbol of freedom and power, as the tower was once used to warn villagers of imminent dangers approaching the city. To tourists today, it's a long flight of stairs leading to a great view of this gorgeous city. Depending on the crowd, budget an hour to wait in line, climb to the top, and come back down.
St Nicholas' Church (Ghent)
St Nicholas' Church is one of the oldest and most elegant of the Ghent churches. If it's a sunny day, it's worth a 15 minute visit inside to see the effect of the giant stain glass windows on the church's interior.
St Bavo's Cathedral (Ghent)
This cathedral dates back to the 10th century and parts of the original structure can still be found in the crypt. While most known for its altarpiece of the Adoration of the Mystic Lamb , St Bavo also has an altarpiece with 23 compartments, which have an interesting story. Each compartment shows two Biblical scenes, one scene when the compartment is open and the other when the compartment is closed. There were originally 24 compartments. However, one was stolen in 1934 and never recovered. Rumors claim that the missing compartment is still somewhere in Ghent. Take 30 minutes out of your day to walk around St Bavo's and don't miss the crypt!
A Night with the Bears (Han-sur-Lesse)
Spend a night in a trapper's hut, if you dare! Visitors here will remain in the park after it's closed, free to roam the wild grounds and enjoy nature. They sleep in the heated, isolated trapper's hut in the middle of the bear-infested forest. Of course, these stays are more adventurous when the bears aren't hibernating. Reservations are recommended.
Suspended Gardens at Parking 58 (Brussels)
The Suspended Gardens (also known as Skybar58) is located at the top of a parking garage (Parking 58) in Brussels. During nice weather, visitors lounge in this rooftop garden, complete with palm trees and beach accessories. This is a popular place to enjoy a cocktail, music, and a stunning view of Brussels.
VIBKES (Brussels)
The VIBKES parties take place once a month and are mostly attended by the Flemish. A minority of non-Dutch speakers sneak in to enjoy the friendly atmosphere though. The dress code here is something between "after work" and "early cocktails", so no jeans or sneakers. The VIBKES venue changes frequently, so it's best to sign up to their mailing list .
English Comedy Brussels (Ixelles)
The Black Sheep bar, near the famous Belga Café, hosts English-speaking stand up comedians on Tuesdays. The shows start at 8pm and the seats fill up quickly with expats looking for a laugh. Patrons can order a basket of fish and chips to be enjoyed before, during, or after the show. It's best to get tickets in advance .
Cinquantenaire Museum (Brussels)
Established by the late King Leopold II, this museum is one of the largest collections of European and non-European art and historical, even prehistoric, artifacts in Belgium. It is part of a group of museums called the Royal Museums of Art and History. Do not miss the Plaster-cast Workshop at the Cinquantenaire Museum, where visitors can order their very own casts! Tours are available on Tuesdays and Thursdays. Admission is free in the afternoons of the first Wednesday of every month.
Cinquantenaire Park (Brussels)
Locals and tourists alike flood the Cinquantenaire on sunny days. Its flat landscape makes it an easy venue for outdoor yoga, picnics, easy jogs and evening strolls. There are other famous museums on site, including the Aviation Museum and Autoworld. The park also hosts concerts and events throughout the year, including the medieval fair.
The Chinese Pavilion and Japanese Tower (Laeken)
Both of these monuments to Asian culture were original part of a museum, and even once included a restaurant. However, due to structural weaknesses, visitors are no longer allowed to enter either one. Nevertheless, the Chinese Pavilion and Japanese Tower are an interesting point on the tour of Belgium and reflect the late King Leopold II's appreciation for both the Chinese and Japanese architectures.
Park and Greenhouse of Laeken (Laeken)
The Park of Laeken is a sprawling ocean of greenery located near the palace. While enjoyable all year round, its greenhouses are only open for about three weeks each spring. These greenhouses are absolutely worth the wait! Hundreds different plants and flowers seem to flourish here as visitors are free to explore the blossoms both in and outside of the greenhouses' glass walls.
The National Basilica of the Sacred Heart (Koekelberg)
The basilica is one of the largest churches in the world. Though its interior is minimalistic in comparison with other cathedrals in Belgium, it still merits a visit. The view from the dome of the basilica is worth the climb and the nominal admission fee of 2.50 EUR.
St. Michael Cathedral (Brussels)
One of the sturdy, elegant landmarks of Brussels, St. Michael's is one of Belgium's most beautiful churches. The craftsmanship of the Gothic architecture on the statues and the building itself is noticeable even from a distance. The inside is even more spectacular, as the array of stained glass windows wash the cathedral in rich colors on bright days.
Bois de la Cambre/Ter Kamerenbos (Brussels)
This English-style park is 1.23 kilometers of grass, trees, and a small lake. While several events take place in the park almost weekly, it is a consistently reliable place to go for walk or a bike ride. Bois de la Cambre is also home to the Pocket Theater, providing community-run theater productions regularly throughout the year. More information and the calendar of events can be found here.
Crystal Lounge (Brussels)
While technically anything goes here, you should probably dress to impress at this lounge. Crystal Lounge is an evening destination for a pre or post-dinner drink. It boasts a great view of the Brussels sky line and hosts live music and DJ sets on its terrace in nice weather. The selection covers a wide variety of wines and whiskeys. While a few beers are available, not many patrons drink it here.
Trappist Westvleteren – Trappist Abbey of Saint Sixtus (Vleteren)
This is one of the rarest and most beloved beers in Belgium. Westvleteren is not sold in bars or shops. In fact, it can only be bought on-site at the brewery of Saint Sixtus. This is not a place to spend the day.The tour is optional and the abbey itself is not open to the public. There is a small restaurant there serving sandwiches and portions of cheese. It's also not easy to go there by public transportation, especially if visitors plan to bring back beer. This should not discourage true beer fanatics. The experience tasting one of the rarest, best-tasting beers in the world, still brewed by monks, makes it one of the few things you can only do in Belgium.
Manneken Pis (Brussels)
Manneken Pis is the statue of a small boy peeing. While the statute depicts the child naked, the statute sports a variety of outfits over the course of the year. Several stories recount the significance of Manneken Pis, the most popular taking place in the 14th century. The story tells of a boy who saw the city's enemy placing explosives around the city. To foil the attack, the young boy ran to each fuse and peed on it before the explosive could ignite. So, the story goes, this young hero saved the city. Other stories surround the origin of Manneken Pis and this statute has attracted thieves and admirers since its erection near the Grand Place.
Brussels Plaza (Brussels)
This is another classic, picturesque piece of Brussels. From the stairs, visitors overlook a small, manicure garden which is flanked by the royal library and central train station.
Korenlei and Graslei (Ghent)
Korenlei and Graslei are streets in Ghent lining the Leie River. The antique architecture and well-maintained buildings erected on this river bank are beautiful in any weather and at any time of day. This part of Ghent, more than any other, is the most photographed by visitors.
Maison Dandoy
This is a mandatory stop on any Belgian tour in Brussels. Maison Dandoy has the best waffles, in both the Brussels and Liège style. You can order them plain or with toppings. There is no wrong choice here. Get there early to avoid the line but expect, at best, a 20 minute wait before eating. Each waffle is made to order and it is worth the wait.
Museum of Musical Instruments (Brussels)
This museum has almost 10,000 instruments inside the Old English house. It's more famous for its bar and Sunday brunches though. On a clear day, skip the line and go to the top level where you can enjoy a drink overlooking the Brussels skyline. Make reservations for the brunch buffet on Sundays too, all you can eat for 30 euros.
Atomium (Laeken)
The Atomium was built for the World Fair in 1958. It has stayed ever since. A few spheres show permanent exhibitions from the 1950s and 1960s. The rest of the spheres house temporary exhibitions. The view from the top of the highest sphere provides a beautiful panoramic view of the city. Visitors can move at their own pace through this attraction and it could take as little as 45 minutes or as long as 2 hours. Of course, it could take even longer if you decide to eat at the Atomium restaurant which allows diners to enjoy the panoramic view until 11pm.
Belfry of Bruges (Bruges)
Climbing belfries is a bit of a tourist tradition in Belgium, and Bruges is no exception. The belfry is part of the central square in Bruges, surrounded by antique buildings and well-worn cobble stone. The climb to the top is sprinkled with rooms to visit and informational tidbits about the belfry and the history of Bruges. Budget about 1 hour and 30 minutes for the trip. Also, keep in mind that bells will ring once an hour. So, you may need to cover your ears depending on where you are in the tower when the bells toll.
Antwerp Bike Tours (Antwerp)
Belgians seem to bike everywhere. So, there is no better way to get to know a city than by cycling through it with a local guide. These tours last about 3 hours and are a great way to introduce the city. Sights to visit will vary depending on the type of tour you choose. The chocolate and the beer tasting tours are popular choices, as they come with samples from the local merchants and brewers.
Enygma (Brussels)
Open every day, Enygma is ready to test the ingenuity and teamwork of their visitors in English, French or Flemish. Here, teams of any age are welcome to pick between three distinct scenarios. Teams of three to six people will then be put in that scenario's room and given 60 minutes to solve the mystery inside. Enygma provides each group with a guide that can help if the team gets stuck.
Private Beer Tasting Tour (Antwerp)
Get a real taste for Belgium with a personalized beer tour. These 3-hour adventures take visitors to four or more bars and at least one local brewer. Visitors will walk for approximately 4.5km . The local guide will inform their group of the history of the beers tasted and stories behind them. These tours are available in several languages, so be sure to indicate your preference upon booking.
Paintball.be (Liege, Braine-le-Comte, Nivelles, Charleroi)
Paintball.be has 4 locations in Belgium and multiple indoor and outdoor terrains and ammunition packages to choose from. Teams should be a minimum of 4 or 5 people, depending on which location you choose. Costumes are available on site if someone wants to dress up as a rabbit or a superhero during the game. Battles can last anywhere from 2 to 8 hours and barbecue or catering can be ordered and enjoyed after the victory. If your party is afraid of getting hurt, Paintball.be also has lastertag at all locations!
Pairi Daiza (Brugelette)
This brings the zoo experience to a new level. There are no cages here. Animals roam freely on the property. Of course, the more dangerous ones are separated from visitors by a body of water or, sometimes, a net. Patrons can feed monkeys, see the white tigers, pet a hippopotamus or visit the zoo's famous panda to name a few. Pairi Daiza is divided into 8 sections, known as "worlds", each exhibiting animals of different habitats. Expect to spend at least 6 hours here and bring your walking shoes.
Maison Leffe (Dinant)
Take me to church… for a beer! The Maison Leffe is an interactive beer experience, complete with a history-intense, interactive tour and beer tasting. The variety of Leffe beers is known to Belgians but tourist might not realize how vast the Leffe selection is.
Furfooz Park (Dinant)
The grounds of this woodland park are beautiful but the best part of this activity is the caves. Visitors would be smart to pack a flashlight for this trip. Aside from the caves, the park itself is an easy stroll through nature, speckled with ruined structures and the Roman bath. After exploring, be sure to grab a drink at the café, nestled by the Lesse river.
Music Village (Brussels)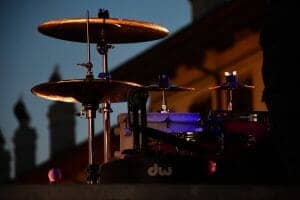 Music Village is a jazz club in the heart of Brussels. Only a few steps from the Grand Place, Music Village attracts classical jazz and new age musicians. New groups perform constantly, so it is best to check out the line up at the club before buying tickets. Their restaurant serves a small selection of dinner options and a large selection of drinks, either of which can be ordered during the show. Seating is limited, which caters to the acoustic quality and the music lover's up-close-and-personal experience.
Skydive Spa (Spa)
Adventure seekers are well-served in the Wallonia region of Belgium. The skydiving opportunity gives visitors a gorgeous view of the Belgian countryside before the 4000 meter jump. Reservations should be made at least a few days in advance, budgeting half a day for the entire activity. The instructor will provide clear instructions before takeoff, helping you to feel secure in the case of preflight jitters. Don't forget to smile! Your pictures and videos will be available after landing.
L'Essentiel (Namur)
Not every restaurant is worth the trip to Namur but l'Essentiel is an exception. This French restaurant serves us delicious food that is perfectly prepared every time. They accommodate all diets, including vegan, and still receive all-star reviews for quality and service. They typically serve meals in several courses, which are all reasonably priced. So, come hungry.
Il Nobile (Ixelles)
The best tuna steaks and venison are right here. Il Nobile is an Italian restaurant whose menu is bursting with variety. Though the menu does not change much, regulars keep coming back for more. This is high-quality food at very good prices and right near the night-life of Flagey!
Let Me Out (Brussels)
Here, teams of two to four people are invited to choose . Then they are locked in that scenario's room and have 60 minutes to find their way out. The best reviews seem to come from the Alice in Wonderland room but all are good choices!
De Haus (Ixelles)
If gin is the game, De Haus is the name. Belgians know this gin bar like they know their national flag. De Haus stores over 50 high-quality gins. They also have some beers and other drinks available, but few people are there for anything but gin. Patrons snack on the never-ending supply of peanuts on every table. De Haus also has many books, both soft and hard cover, which it invites patrons to read or steal. This is not a place for a classy after-dinner drink, but it certainly is a local hang-out with great gin.
Thermes of Spa (Spa)
This venue is dedicated to relaxation, complete with saunas, hammams, hot tubs, relaxation spaces, massage services and more. This is a romantic setting to destress and revitalize the body and mind. Depending on the service that visitors choose, trips to the Thermes of Spa can last anywhere from 3 hours to all day.
Delirium (Brussels)
Everyone knows Delirium, which is good because it's tucked away on a small side street with a dead end. This is a three-story bar with over 2000 beers to choose from. The menu is literally a book, mostly full of beers. You are bound to find something for everyone, even that one person in your group who insists they don't like beer. Try to come on a weeknight if you want to get a seat. The weekends get overcrowded quickly.
The Dominican (Brussels)
A Dominican monastery once stood where you'll find this restaurant/bar, which is now part of a hotel. Some religious nuances still remain but the interior is mostly modern and lavish. While plenty of visitors stop only for drinks, the food at The Dominican is delicious too. Aim to look business casual at this 5-star venue if you plan to stop by for lunch or dinner.
Klimzaal Biover Sport (Ghent)
This interior rockclimbing and bouldering gym hosts the tallest walls in Belgium: 16.5 meters. In fact with 3,500 square meters of climbable surface, Klimzaal is one of the largest climbing gyms in the world. First-timers and seasoned climbers are welcome here, and there is also an area for children to enjoy climbing and bouldering on a smaller scale. After your climb, stop by the restaurant to try their fair trade and organic selection of delicious and healthy food choices.
Pancake Boat (Antwerp)
De Pannenkoekenboot, also known as the Pancake Boat, is an hour long cruise around Antwerp with an all-you-can-eat pancake buffet. Visitors listen to typical Flemish music while soaking up the panoramic view of Antwerp. The pancakes here can be served with syrup, jam, jelly, chocolate or powdered sugar…or all of the above if you'd like!
Botanical Garden (Meise)
The garden surrounding the Bouchout Castle in Meise is the largest botanical garden in Belgium. The garden is an enormous 92 acres, with more than 18,000 types of plants. While the castle is an interesting 45-minute visit, most visitors come to walk the grounds of the garden. Be sure to check out the Plant Palace, made up of 13 glass greenhouses with eleven different climates which enable plants from all over the world to grow.
Nature walks (Ardennes)
This is less extreme than hiking. Nature walks, sometimes called long-distance footpaths, are very popular in Belgium. There are, officially, 23 nature walks in Belgium, scouring 2500+ miles, several of which are in the Ardennes region. Bed and breakfasts and small inns can be found at several points along the trails so that visitors can trek for days in the Belgian countryside.
Goupil le Fol (Brussels)
Goupil is a more like four floors of living rooms than a bar. Dozens of sofas of all shapes and thicknesses provide a cozy environment and make it a great place to escape from the unfriendly outdoors. Most patrons bring their romantic interests to this intimate setting, so be prepared for public displays of affection.
Fuse (Brussels)
There are lots of nightclubs in Brussels but none as famous as Fuse. DJs and techno artists join waiting lists to play here. During summer months, Fuse brings the party to the Belgian coast (Fuse on the Beach). Whether joining them outdoors or indoors, try to get there before midnight as the club fills up fast.
American Theatre Company (Brussels)
The American Theatre Company (ATC) has been putting on shows in English for over 45 years. The ATC is often nominated for theatre awards. In fact, in 2013, it won the Best Show award at the annual Festival of European Anglophone Theatrical Societies (FEATS) competition. Tickets can be booked online or in the box office and shows typically last 2 hours with a 15-minute intermission. Their lineup changes frequently and varies from comedies to dramas and from classic to contemporary.
Bonnefooi (Brussels)
This is the after party to go to for those who aren't ready to go home. Empty before 1am, Bonnefooi is always blaring music until the wee hours. Come here to dance and hear great live music or DJs. The servers are really nice, speak several languages, and are happy to accommodate drink requests.
Grand Place (Antwerp)
Antwerp is the shopping capital of Belgium and the diamond capital of Europe. However, visitors should not forget to visit its Grand Place, which expertly contrasts its medieval architecture with modern buildings, which complement one another despite their stark architectural and historical differences.
Notre-Dame Cathedral (Tournai)
The majestic cathedral of Notre-Dame is the centerpiece of Tournai, a historic city in the south of Belgium. Although its original construction was finished in the 12th and 13th centuries, parts of the cathedral have required renovation over the years. However, the modern touch to this masterpiece does not detract from the beauty of this landmark.
L'Archiduc (Brussels)
This Art Deco bar is famous for its beautiful interior and beautiful patrons. While l'Archiduc sometimes hosts shows or music sets, you don't need them to be entertained here. There is always something happening and you'll probably leave here with a few good stories. There is a line to get in on the weekends, and the party often spills into the street as the night goes on. It's best to get here before 10pm to be sure to get your drink within a reasonable time.
Belga Café (Ixelles)
Belga is a hot spot for tourists and locals, during the week and on weekends. It's a cozy bar with good music and lots of regulars. If you want to make friends with locals, this is where it'll happen.
Toukoul (Brussels)
Toukoul is an Ethiopian restaurant with amazing food. Patrons order several dishes which are then prepared on a large platter (or platters). The food is then brought to the table to be shared amongst everyone in your party. No one gets their own dish and everyone eats with their hands and the bread that's served with the meal. The staff is very friendly and the food is delicious. Toukoul is no secret in Belgium and getting a table can be tricky. It's best to make a reservation.
Lakeside Paradise (Knokke-Heist)
Belgium isn't known for its beach weather but it still has exciting watersports including wakeboarding, water skiing, kayaking, canoeing and windsurfing. The less adventurous types can take advantage of the nearby massage service and, of course, long walks on the beach.
Poivre & Sel (Ixelles)
This is where fine Italian dining meets simplicity and reasonable prices. Poivre & Sel has a menu with about fifteen to twenty items on it, which vary by season. All dishes are made fresh and tailored to your order. The pastas here are homemade and all of the fish and seafood dishes are delicious. If you are in the mood for an outstanding Zabaione, this is also the right place. However, be sure to tell them in advance that you will order it. It takes about fifteen minutes to whip up and, depending on the restaurant's busyness, it may be hard to start right away.
Orval Abbey (Virton)
The Abbey of Orval is ideally isolated from the hectic city, on a peaceful part of the Luxembourg province. In its era, the Orval beer made its monastery one of the richest in Europe. Today, the beer is still a best-seller. Visitors to the abbey are invited to see how the beer is made, tour the ruins of the middle age monastery and visit the church of Notre Dame. Of course, there is beer tasting there too.
Grand Place of Furnes (Veurnes)
The Grand Place of Furnes is a central square which teems with 15th century buildings that are too strong for time to destroy. It is as picturesque as it is an impressive example of the resilience of medieval architecture. The Spanish Pavilion, Palace of Justice, the city hall, the Hall of Meat and the belfry are all open for visitors. There are 1.5 hour group tours which will not only make stops at these landmarks but they will also invite guests to sample the region's meats, cheeses, chocolates, and candies that are made in town.
Museum of Natural Science (Brussels)
Nestled between the European Parliament and Leopold Park is the newly renovated Museum of Natural Science. Its interactive exhibitions and works of art are only the tip of the iceberg. You will come face to face with a t-Rex and over 30 other skeletons over 3000 square meters of natural history.
The Magritte Museum (Brussels)
The Magritte Museum has only been around since 2009 but has quickly become a highlight on the long list of Belgian museums. It holds the vast majority of the works of René Magritte, including The Dominion of Light and The Domain of Arnheim. The line to get it usually forms on the street during holidays, so be sure to buy your tickets online and plan to spend at least an hour here.
De Garre (Bruges)
This authentic Belgian tavern is tucked away in a small alley near the Bruges Belfry. De Garre produces one of the finest brews in Belgium, Tripel De Garre, an 11% beer that is only sold at De Garre. Locals and visitors regularly make this bar a fixed point on their list of places to visit while in Bruges.
Puzzle Escaperoom Gent (Ghent)
Puzzle Escaperoom Gent sets each team of two to seven people in a laboratory-themed room and sticks closely to this theme throughout the 90 minutes. While open to teams ages 12 and up, this event is not for first-timers, as the puzzles have been rated harder than other escape rooms. Instructions are given in English but there is no language barrier to participating in this activity.
Maison Antoine (Etterbeek)
One of the best places to get fries is, by far, Maison Antoine at Place Jourdan. Maison Antoine serves up the classic packet of fries, in the cone of paper, with the tiny fork and mayonnaise. There are several choice places in Belgium for fries but Maison Antoine has been consistently favored by locals since 1948. The surrounding cafés and restaurants are also "Antoine friendly" meaning that you can bring your fries to their establishments without question. Expect to wait about 10 to 15 minutes in line for one packet of fries. However, as many Belgians will tell you, it's worth the wait!
The Lion's Mound (Waterloo)
History buffs will long remember the Battle of Waterloo. The Lion's Mound was erected on the battlefield in 1820. Even today, the terrain closely resembles its condition during the war. To complement your visit to the Lion's Mount, stop by the Duke of Wellington's former headquarters, now called the Wellington Museum.
Universiteitsbibliotheek (Leuven)
This library belongs to one of the best universities in Belgium, the University of Leuven. This library was actually burnt to the ground in WWI, and then rebuilt thanks to American funding. Today the names of almost 400 American schools are carved into the library's structure, in eternal memory of their gratitude. The structure of the building itself is quite impressive and it houses over 300 million works. Visitors can climb the bell tower which includes a small exhibit on the American influence on the Leuven library over the years.
Museum aan de Stroom (Antwerp)
The Museum aan de Stroom, a/k/a MAS, is Antwerp's largest and most famous museum. The exhibits rotate regularly and usually attract repeat visitors throughout the year. It is seven floors of educational and fun activities that are even enjoyable for teenagers and young adults. If the weather is nice, patrons can visit the roof to see check out the view from the rooftop.
Hallerbos (Halle)
Hallerbos is also known as "The Blue Forest" because of the copious amount of blue bells that coat the forest floor. As visitors walk on the carpet of blue bells, they are surrounded by the tall Sequoia trees which seem to touch the clouds. Hiking maps are available online and on site but try to go in the springtime. In fact, April is the best time of the year to see the blue bells.
Town Hall (Leuven)
The level of detail covering every inch of the Leuven Town Hall cannot be understated. It took 30 years to build it, and that was before the statues were added. Almost 240 statues surround the Town Hall. The towers depict biblical characters, while the statues under the towers represent scientists, soldiers, political leaders, aristocracy, artists and musicians.
Wildlife Reserve (Han-sur-Lesse)
This less of a zoo and more of a gentle version of Jurassic Park. This animal reserve has reconstituted extinct species, including a prehistoric species of horse (the tarpan) and cattle (the auroch), which died out over four centuries ago. Visitors ride small trains around the reserve, which is 250 hectares, to observe the wildlife. Over this 1.5 hour tour, visitors see rare species, like the ibex and lynx. The animal reserve is also home to some of the world's last Przewalski's horses.
Gaasbeek Castle (Lennik)
Gaasbeek Castle (Kasteel Van Gaasbeek) is one of most-visited castles in Belgium. However, it is hardly a structure that stood the test of time. Its original construction was completed sometime during the 13th century. Then, the Belgians destroyed it in the 14th century. It was rebuilt in the 15th century and then destroyed again in the 16th, this time by the Spanish. It was rebuilt and then destroyed by the French in the 17th century. For two hundred years, no one wanted to bother investing in the castle's reconstruction. Today, the castle's exterior is maintained by the Flemish government and houses a vast array of furniture and art from different periods. Concerts and events are sometimes held on the grounds during fair weather as well as picnics and garden tours during the weekends.
Halles Saint Géry (Brussels)
Halles Saint Géry is an open space bar on one of the busiest corners of Brussels nightlife. By 11pm, Halles Saint Géry is bustling with a young local and international crowd. The ground floor sometimes hosts a DJ and turns the open space into a dance floor. There is usually a party in the basement too, so head down stairs before deciding where to park your beer.
Chez Leon (Brussels and various)
Chez Leon is a Belgian chain restaurant, known for serving mussels and fries year round. Chain restaurants do not have the same reputation as other countries. Here, Chez Leon has a consistent quality to their dishes. While their menus offer a wide selection, patrons go to Chez Leon for mussels and fries. Mussels and fries, known as moules frites in French, is a classic Belgian dish. Mussels are in season from July to September but the dish is available year round in select restaurants like this one. Find the Chez Leon closest to you.
Lucky Club (Ixelles/Elsene)
http://publicdomainarchive.com/public-domain-images-bowling-alley-red-ball-white-pins-lane/
Lucky spans two buildings, divided into a family-friendly bowling alley and an American-themed pool hall. Lucky is located near one of the Belgian universities, so the restaurants and bars in this part of town overflow with local students and alumni. It gets rowdy on the weekends but is, nevertheless, a safe part of town. Like most of the establishments in this neighborhood, Lucky is open late, making it a good choice for night owls and penny pinchers, alike. If you go to the pool hall, ask about the lemon challenge!
Frietmuseum (Bruges)
What do French fries and one of the oldest buildings in Bruges have in common? The Frietmuseum (Fry Museum). Belgium is home to the fried potato and has enshrined its heritage in the Saaihalle, which dates back to the 14th century. A quick 30-minute tour here should brighten up anyone's day. Plus, each ticket purchase entitles the visitor to a packet of fries and a drink. Just be sure not to call them French fries.
Chez Edouard
This is easily the best seafood restaurant in Belgium. Chez Edouard offers a select variety of seafood, depending on the season. They always have fresh lobster If want fresh and expertly prepared seafood, and you are prepared to pay the market prices, definitely come here.
Fin de Siècle (Brussels)
If you're hungry and surrounded by tourist traps in the middle of Brussels, Fin de Siècle is a safe bet for good food at a reasonable price. They serve traditional Belgian cuisine and can accommodate almost any dietary requirement.
Tour & Taxis (Brussels)
Tour & Taxis is an event venue that always has something going on. Whether it's dance lessons, concerts, tattoo conventions, DJ sets, or just about anything else, chances are that it's happening here. Some shops and restaurants are permanently on-site but the most fun of Tour & Taxis is to see what events or performers are passing through.
Gravensteen Castle (Ghent)
Also known as the Castle of the Counts, the Gravensteen Castle delivers the classic image of a medieval castle. It was originally a residence for counts. It was later used as courts and dungeons. The castle's arms museum prefaces a guided tour, showing visitors the kinds of torment that victims endured in the 14th century. For most of the year, visitors can take an hour-long tour of the castle's grounds, enjoying plenty of lofty views from the towers. In December and half of January, Gravensteen becomes the Winter Wonderland Castle, complete with Christmas markets and ice skating rinks.
Het Anker (Mechelen)
One of the oldest breweries in Belgium, Anker has become a staple place to eat and drink in Mechelen. Anker is home of the famous Carolus beer and uses it in several of its recipes. The food and drink here are a great bargain. For whiskey fans, try the Carolus Single Malt!
Carnival (Binche)
This is Belgium's version of Mardi Gras. If your visit coincides with the carnival schedule, do not miss the carnival of Binche. There are many carnivals throughout the country but the one in Binche is the best. Over several days, the town of Binche is covered in oranges, champagne, music, and people dressed as "gilles". Many spectators dress up too, in both traditional and modern costumes, to watch over 1000 gilles parade around town.
La Madeline (Mons)
La Madeline is a high-quality seafood restaurant where reservations are required, but worth it, to enjoy fresh seafood. Several drinks are available as well, each carefully selected according to the diner's taste buds. Be sure to ask for a drink recommendation when ordering.
Chumadia (Brussels)
This is a no-frills, real Slavic steakhouse where diners come strictly for the meat. Chumadia does not pretend to cater to all tastes. There is no fish or vegetarian option. The interior is small, with only 8 tables, and the décor is simple. They are also closed on weekends. This is, however, one of the most popular steakhouses in the country. Despite their unreal success, Chumadia's prices are still very affordable. Reservations should be made by phone at least two weeks in advance.
Moon Food (Brussels)
Vegetarians and vegans rejoice! You have not been forgotten in the meat and fish-infested Belgium. Moon Food is a small bistro with organic vegetarian and vegan dishes, including some amazing desserts. They also carry gluten-free and sugar-free options.
Yaki (Brussels)
Yaki is the best Japanese food option in Brussels. This restaurant keeps a limited stock that is constantly rotating, so the food is always fresh. The later you come, the less choice you may have on the menu. Whatever you get will be good though. On a normal day, be prepared to wait at least 15 minutes for a table. Cash only.
Chimay (Bourleurs)
Chimay is one of the most well-known of the trappist beers. You can visit the abbey where it's still brewed to this day. Not all of the varieties of Chimay are exported, so dare to try something new while you tour the Notre Dame abbey of Scourmont.
Folon Foundation
The Belgian artist, Jean-Michel Folon, has over 500 works on the grounds of La Hulpe. La Hulpe is a park, a castle and a large farm, and Folon's works can be seen throughout the property. Walking around the grounds is free everyday. It's best to check whether the farm is open, in order to see the works in there.
Biercée Distillery (Thuin)
If you're bored by wine and beer, come here. Biercée's distillery is open for tours, showing visitors how they go from the organic pear to the organic eau-de-vie. All of their products are 100% natural and produced according to the fruit's season. They produce whiskies, eaux-de-vies and other alcohols. They aldo made the first Belgian bitter and won the Best Contemporary Style Gin in 2016.
Horseback Riding Adventure (Chanly)
Discover the Belgian countryside with a two-day excursion in the forests. Groups of 4 or more can enjoy a weekend of guided tours on beautiful Belgian horses, with accommodation at a nearby hotel for easy pickup and drop off of the steeds.
Color Run (various)
Taking place in all major cities, these are the most fun 5 km races that you'll ever do. Runners (and walkers) are showered with colored corn starch throughout the course. Some runners choose to wear goggles or bandanas to keep the cornstarch out of their faces. The majority of runners, however, dive right into the color to get as much of it on them as possible. In the end, everyone just looks like a walking rainbow. Check the schedule for the next race, as they rotate throughout the year.
Urban Trail
These are not your average 10 km races. Urban trails allow runners to race through historic buildings, art galleries, museums, hotels, theatres, schools and other private or exclusive properties.These courses wind through side streets, muddy trails, in and out of metro stations and up and down many, many stairs. Some breweries and chocolate or cheese tastings happen during the run too. Live music and DJs also accompany runners along the trail. Check the schedule for the next race, as they rotate throughout the year.
Memorial site (Bastogne)
The Bastogne War Museum, Mardasson Memorial, Forest of peace and the Sherman Tank make up what is generally known as the Memorial site in Bastogne. WWII historians will enjoy the dedication with which this area was put together, especially the Forest of Peace, made up of 4,000 trees and dedicated to the memory of those fallen during battle.
Citadel of Namur (Namur)
Since the time of Julius Caesar, the site of the Citadel has been used as a military stronghold. There, Caesar conquered the Belgic Gauls and used it against invading armies from Germany up and until the 5th century. The Citadel was added onto over the years and, in the 16th century, it was meant to serve as an actual city in the event of war. Its underground passageways add yet another layer to this fortress. Its fortification and refortification continued until the 19th century. Today, it is many miles long and stands as one of the oldest erections in the Benelux region. You will need an entire day to visit the Citadel properly.
Annevoie Gardens (Annevoie)
These gardens were designed in the mid-18th century and, even today, are still manicured in this style. They are a mix of French, Italian and English style gardens and are one of the few hydro-powered landmark gardens in Belgium. For an extra-romantic overnight, you can stay in one of the garden's cottages.
Madame Moustache (Brussels)
Anything goes here. Madame Moustache is best known for its variety of live music. No need to dress to impress, so jeans are fine here. It is more of a place to dance shamelessly, either on or off stage. Check out their list of shows here.
Historium (Bruges)
The Historium is an interactive, entertaining journey to the Middle Ages. This museum brings visitors into the customs, food, music and ways of life of 15th century Europe through films, special effects and an excellent audio guide which is fun for the whole family. The tour is about one hour long and tells the tale of Jacob, who worked for the famous Jan van Eyck. Visitors weaves their way from the dirty back alleys of Bruges to the posh waterfront aristocracy of over 500 years ago. So, enter the Gothic Gate and prepare for a museum that's anything but boring.
Chocolate Museum (Eupen)
The Chocolate Museum is part of the Chocolaterie Jacques. They are based in the German-speaking pocket of Belgium. This business is still family-owned and sells fresh chocolate of all sorts to visitors. You can even buy the broken pieces at a discount.
Ice Mountain (Comines)
Ice Mountain is a huge complex that provides the indoor version of outdoor sports, including indoor skydiving and indoor skiing and snowboarding. They also have lasertag and paintball. It's best to get a day pass and do as much of the activities as possible. Instructors are available for everything and kids are welcome too!