Even though Alaska might be out of the way, it is worth the trouble to visit the largest state in the United States. Being the least densely populated state in the US leaves much of Alaska a rugged wilderness just waiting to be discovered and enjoyed. See Alaska by water, plane, or on foot, and you will amazed at the beauty of its' scenery and wildlife.
1. Brown Bear Viewing (Kodiak)
Climb aboard a floatplane and take a scenic flight to one of two locations to see brown bears in the wild. On the way you might view whales, bear and deer, as well as view the majestic mountain scenery and peaceful fjords. Enjoy the 4 hour trip, including the 1-2 hours of viewing bears on the ground: foraging for grass, clams, or salmon (depending on the season).
2. Denali National Park (between Anchorage and Fairbanks)
Take a drive through Denali National Park, and enjoy the views of Mt. McKinley (Denali), which is North America's highest mountain at 20,320 ft. See grizzly bears, wolves, reindeer, elk, and a variety of migrating birds. Expect to spend at least a day in the park, but as it may snow any time of the year, be prepared for any type of weather conditions.
3. Tracy Arm Fjord (Juneau)
Cruise all day (7:30-6 pm) on a 65 ft. ship out to Tracy Arm Fjord, where you will see Sawyer Glacier actively calving (breaking off). Be on the lookout for whales, seals, birds, mountain goats, and bears along the 45 mile voyage.
4. Hike the Chilkoot Trail (Skagway)
https://www.nps.gov/klgo/planyourvisit/images/LongHill-ChilkootTrail-2015-11.JPG
Hike up the Chilkoot Trail with up to 10 people and an Alaskan mountain guide, and enjoy travelling along the tail miners took during the gold rush. Expect to spend 5 days hiking, and take a leisurely ride back to Skagway on the White Pass Yukon Route Railway.
5. White Pass & Yukon Route Railway (Skagway)
Take a thrilling ride on the White Pass & Yukon Route Railway, as it moves along tracks built in 1898. The ride will last anywhere from 2-4 hours (depending on which route you choose), and will climb almost 3,000 feet along 26 miles of heart pounding track.
6. Alaska Highway (Dawson Creek, B.C. to Delta Junction, AK)
Enjoy an epic road trip and drive all or part of the 1,387 miles on the Alaska Highway . The entire distance of the road is paved, but depending on weather, road conditions may range from poor to excellent. Plan to spend at least a week driving, but you might want to give yourself extra time to enjoy the beautiful scenery along the way.
7. View the Northern Lights (Fairbanks)
Fly on a plane from Fairbanks to Coldfoot, and then travel by bus into the Arctic Circle to see the northern lights . Leave in the early afternoon, and arrive back in Fairbanks around 3 am the next day. Learn about the Trans-Alaska Pipeline, see the northern lights, view the Yukon River, and enjoy the majesty that is the Alaska wilderness.
8. Sled Dog Adventure (Juneau)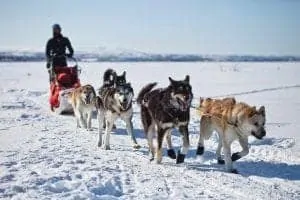 Take a helicopter ride out to a glacier, where you will see sled dogs and get to ride and 'mush' the team out on the snow. Expect to spend about 3 hours on the tour , and make sure to dress warmly!
9. See Polar Bears! (Fairbanks)
Spend a full day travelling by plane and boat up to Kaktovik, which is an Inupiat Eskimo village located within the Arctic National Wildlife Refuge. See polar bears in their natural habitat, and head out on a boat to view them from the water.
10. Seward SeaLife Center (Seward)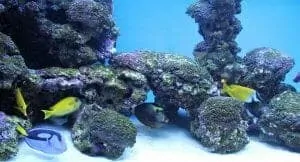 Spend an afternoon in Seward at the SeaLife Center. Enjoy walking through the center and seeing birds and mammals that are currently being rehabilitated, as well as an assortment of underwater marine environments that showcase Alaska sealife.
11. Totem Bight State Historical Park (Ketchikan)
Go back in time by visiting Totem Bight State Park, where you can spend an afternoon walking around the 33 acre park and learning about the various totem poles that are found there. You can also see a replica of a traditional chieftains house.
12. Mendenhall Glacier (Juneau)
Come visit the visitor's center beside the Mendenhall Glacier. It is open from 6 am until midnight year round, with hiking trails all along the glacier open for hiking. You can spend several hours or a whole day, depending on your aptitude towards outdoor trail hiking.
13. Alyeska Ski Resort (Anchorage)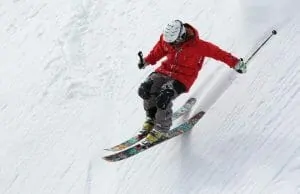 Spend at least one day (preferably 2 or more) skiing the slopes of Mt. Alyeska . With over 76 trails, and up to 669 inches of snow a year, the mountain will not disappoint! There are ski runs for all levels, from novice to professional.
14. Panning for Gold at Crow Creek Mine (Girdwood)
Spend several hours to a whole day trying your hand at panning for gold at the historic Crow Creek Mine. Learn all about the mine, as well as picking up a pan and sifting through the gravel looking for gold. If you find anything, you get to keep it!
15. Nome (Nome)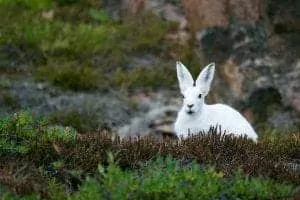 Expect to spend at least three days enjoying the town of Nome and its' surrounding tundra. Go to the local museum, drive around the area and spot various wildlife, pan for gold right on the beach, or simply walk around and enjoy the final destination for the Iditarod Dog Sled Race.
16. Kodiak Crab Festival (Kodiak)
Spend a day enjoying the crab festival before Memorial Day in Kodiak. Residents and visitors alike come together and enjoy the bounty that the sea has provided for the year. Come and eat as much crab as you dare!
17. Alaskan Brewing Company (Juneau)
Come drink a taste of Alaska, and take a 1 hour tour at the Alaska Brewing Co. Sample six different types of beers, and even get a souvenir to take home. See how it's done up in Alaska.
18. Whitewater Rafting (Glacier View)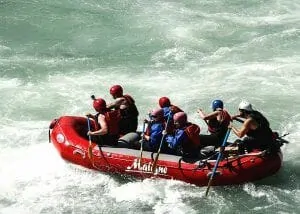 Come and enjoy a 4 hour long rafting trip on LionHead River. No rafting experience is needed, although the trip can be geared towards different levels of skill, depending on what is desired. Enjoy the thrill of whitewater rafting on a fast paced river, all while taking in the beautiful mountain scenery.
19. Dutch Harbor (Dutch Harbor)
Fly out to the island of Dutch Harbor out in the Aleutian chain. Spend at least a few days exploring the island: climb several of the easier local hills and explore the WWII buildings that remain, check out the local WWII museum and native Alaskan museum, and keep an eye out for those Deadliest Catch fishermen and boats.
20. Pribilof Islands (St. George and St. Paul)
Come and spend at least a day enjoying the "Galapagos of the North" in the Pribilof Islands . Twelve species of seabirds nest here, and millions of birds migrate through the islands: it is truly a birder's paradise. There is also a colony of fur seals that come to breed on the island.
21. Cruise the Inside Passage (Sitka)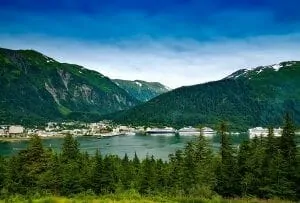 Relax and see the majestic scenery the inside passage has to offer, on a 8 day cruise around 3 of Alaska's largest islands in the inside passage. Explore Petersburg, Juneau, as well as several glaciers: all while enjoying excellent food and accommodations at sea.
22. Whale Watching (Seward)
Head out on a boat for an 8 hour cruise with up to 15 passengers to seek out local marine mammals. The boat will bring you through the Kenai Fjords National Park, where you will have the opportunity to see humpbacks, seals, sea lions, and perhaps even orcas. Eat lunch while watching a glacier calve at the Harding Icefield.
23. Ziplining (Juneau)
Enjoy ziplining through the rainforest for 4 hours, walk along a suspension bridge, try your hand at axe throwing, and even drink some blueberry tea. There are age and weight restrictions, so make sure and check out the tour before you show up!
24. Fish for Halibut (Homer)
Prepare to fish all day as you head out on a small charter boat from Homer. Make sure and purchase your fishing license before you head out, and bring raingear with you. The vessel with fillet and ship your fresh caught halibut for a nominal fee, so it will be there when you get home.
25. Spelunk in El Capitan Caves (Prince of Wales Island)
There are over 600 caves on the island, with this being one of the biggest ones in the US. There are free guided tours that last about 2 hours, but expect to spend a few extra hours just walking around exploring. River otters, bears, bats, and other small animals all use the cave, so walk carefully!
26. Chena Hot Springs Resort (Fairbanks)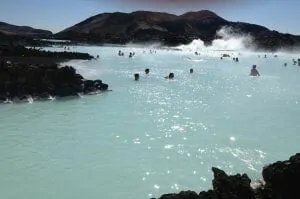 Plan on spending at least day here (there is a hotel for overnight stays), and soak in the most developed hot springs destination in Alaska. The mineral water has healing properties, so soak up and enjoy the views of the northern lights while you bathe.
27. Challenge the Kodiak Arrest at Humpy's (Anchorage)
A food challenge featured on Man vs Food, the Kodiak Arrest is sure to try your limits. You have 60 minutes to consume 7 crab nuggets, 14 inches of reindeer sausage, 3 lbs of Alaskan King crab, side dishes, and their famous wild berry crisp with ice cream. If you can beat the time of 12 minutes and 10 seconds, it's free ($179.99)!
28. Girdwood Fungus Fair (Girdwood)
The annual fungus fair is not to be missed! It is 2 days in August which are packed with various tastings, events, foraging, and talks to further your fungus knowledge.
29. Aurora Ice Museum (Fairbanks)
Don a parka and take a tour in this frozen museum . Prepare to be amazed (and possibly chilled), while walking through a museum constructed of 1,000 tons of ice, which stays 25 deg. F all year.
30. Kennicott Glacier Ice Caves (Kennecott)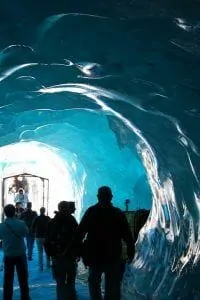 If you are fit and experienced, prepare to be amazed and dazzled by the blue ice walls inside the glacier. The hike will take 3-4 hours, and run from July to September. You will feel completely cut off from the world inside the ice caves, and yet be surrounded by the beauty of the ice.
31. Buckner Building (Whittier)
The Buckner building once housed the entire city of Whittier, Alaska. It was built in 1949 and was called the "City under one roof", and it housed a secret military complex. It was abandoned after the earthquake of 1964. Parts of the building is not safe, so be sure to find a local guide to show you around safely. You could spend an afternoon or several days exploring the complex.
32. Santa Claus House (North Pole)
Prepare to spend at least an afternoon exploring the Santa Claus house, which is a trading post built outside Fairbanks, AK. It is also the location where letters to Santa are delivered, and the owners of the trading post personally respond to as many letters as they can at Christmas. There are many Christmas themed shops and events to attend at the North Pole, where "The spirit of Christmas lives year round."
33. Eklutna Historical Park (Eklutna)
Spend a few hours and take a guided tour through an old Russian Orthodox church, see the traditional graveyard with colorful wooden spirit houses, and visit the new Russian Orthodox church. Learn why families built these wooden houses on top of the gravesites, and view these colorful pieces of Alaskan history.
34. Dr. Seuss House (Talkeetna)
A whimsical house nicknamed the Dr. Seuss house is no longer open for visitors, but you can see it from the highway (just a few minutes to stop by the side of the road). It is better to be viewed from the air, so if you are doing a tour by plane, just ask the pilot to do a flyby.
35. World's Largest Chocolate Waterfall (Anchorage)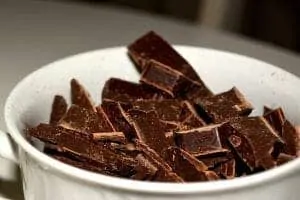 Stop by the Alaska Wild Berry Park Store to see a 20 foot tall chocolate waterfall . It pumps over 3,000 pounds of molten chocolate down the falls. Spend an afternoon walking around the store after viewing the falls. Sample the multitude of wares present in the store, just try not to eat too much chocolate.
36. Treadmill Ruins (Douglas>
Treadmill, AK was once a mining town comprised of four mines that produced gold from 1883 to 1917. Spend a day walking around the ghost town of Treadmill, and reading about its past history.
37. Ukivok (King Island)
Rent a plane or charter a helicopter to go visit this village (at least a day) which is slowly disentigrating and falling back into the sea. Abandoned in the mid 1900's, the resident's left the island and moved to the mainland.
38. Petroglyph Beach (Wrangell)
Spend a few hours at low tide on petroglyph beach and enjoy finding the 8,000 year old carvings on the dark rocks.
39. World's Smallest forest (Adak)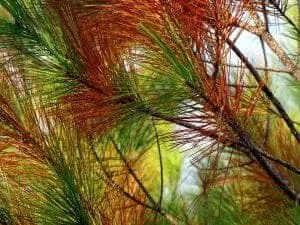 Fly out to Adak (expect to spend a day in travel each way) and view the world's smallest National Forest, consisting of only 33 pine trees. Learn why they were planted, and what they are doing to keep them alive.
40. Kiska Island (Kiska)
Visit Kiska Island by boat (at least a day each way in travel), and see firsthand the island that Japanese forces attacked and controlled for over in year during WW II. Walk around the island and revel in the historical artifacts and buildings left on the island.
41. Aurora Express Bed and Breakfast (Fairbanks)
Come spend the night at this bed and breakfest , which is composed of authentic renovated Alaska Railroad cars. Learn about the history of the Alaska Railroad, and be the first of your friends to 'sleep in a train car'.
42. Mukluk Land (Tok)
Spend the day at Mukluk Land , Alaska's most unique visitor park. It is a junkyard made into an theme park of sorts. Ride the rides, see the interesting refurbished 'junk', and take your picture by the giant Mukluk (Native boot).
43. Hallo Bay Bear Camp (Homer)
Stay for the day or overnight at this conservationist bear camp. See the bears in their natural habitat as you are led on small guided tours out to see the bears feed in the wild. Let your adrenaline flow as you get close to the bears without disturbing them, and take some amazing photographs.
44. Anton Anderson Memorial Tunnel (Whittier)
Spend up to an hour waiting in line to drive through North America's longest highway tunnel . Build beneath Maynard Mountain, it is only wide enough for one lane of cars to drive through at a time, and the air is kept fresh using jet engines. Built as a way to access Whittier, it is now only used by tourists.
45. Golden North Hotel (Skagway)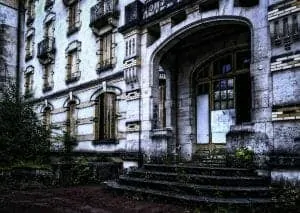 Spend a few hours walking around the Golden North Hotel ,which is known for being haunted by several appartitions. Take a tour in the hotel, or be brave and stay the night in one of the rooms.
46. Barrow Whale Bone Arch (Barrow)
Travel to Barrow and spend an afternoon walking around, including viewing the outdoor whale bone arch , composed of the skull of a Bowhead whale. Enjoy the afternoon at the northernmost city in the United States, and feel as if you are at the top of world.
47. Antler Arch (Fairbanks)
Spend an hour walking through the park and visit the world's "Farthest North Antler Arch". The arch is composed of over 100 antlers collected from all over Alaska.
48. Potlatch Totem Park (Ketchikan)
Spend a few hours and walk through the park built on the old fishing grounds of the Tlingit Natives. Explore a traditional village, and see several totem poles. Learn about the history of the Tlingit Natives, and revel in the majestic totem poles that have been relocated here in the park.
49. The Slide Cemetery (Skagway)
Reflect on life as you spend an afternoon walking through an old gold rush cemetery from the early 1900's. Some of the headstones are slowly disintegrating, so get there before they are gone altogether.
50. Light Speed Planet Walk (Anchorage)
It only takes 8 minutes to walk through this replica of our solar system. By walking through the different planets, you can experience their size and distance from the sun. The size scale was chosen as a leisurely pace through the model represents the speed of light.
51. Proenneke's Cabin (Lake and Peninsula)
Visit a cabin, outhouse, and log cache built entirely by hand and using local materials, all in the Alaskan Bush. Learn more about the incredible mountain man who chose to live here, and how he survived Alaskan winters out in the bush.
52. Poker Flat Research Range (Fairbanks)
Come visit a research facility that studies about both rockets and auroras. They are the largest land based rocket research facility in the world, and the only high-latitude location rocket range in the United States! They launch scientific rockets, track satellites, and have a fleet of unmanned aircraft.
53. Valdez Museum and Historical Archive (Valdez)
Spend a day walking through this museum , learning about the disaster that happened when the Exxon Valdez hit a reef in Prince William Sound. Learn more about the oil spill, and what it took to clean up the shores of Alaska.
54. Xaasaa Cheege Ts'eniin-Upward Sun River Mouth Child (Fairbanks)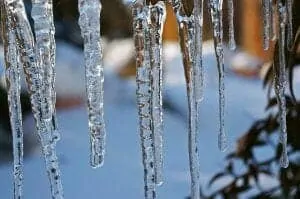 Spend a few hours visiting the site of where an 11,500 year old girl was found buried in an ancient fire pit. Learn more about the ice age, and what they have discovered about that era from this ancient girl.
55. Hammer Museum (Haines)
Learn all about hammers in a museum devoted soley to this tool. See hammers that are two inches to some that are 20 feet long, and learn how this tool has changed the world.
56. Miller Comb Museum (Homer)
While in Homer, spend a few hours to visit this museum filled with 3,000 ornamental hair combs, all kept in the home of Ralph and Betty Miller. Unofficially it is the largest comb museum in the world, so prepare to be amazed at the wide selection they have amassed.
57. Kuskulana River Bridge (Chitina)
You might spend all day driving to get to this bridge , but it's worth the trouble. It is 525 foot long bridge that you can walk across, but no cars are allowed at this time. No one has tried jumping from this bridge, so don't be the first!
58. Igloo city (Cantwell)
This abandoned igloo hotel was never completed, and is no longer padlocked against the public, so feel free to spend a few hours walking around inside this four story building. Just be careful, it is an abandoned building, so walk explore at your own risk; be safe!
59. Blue Babe (Fairbanks)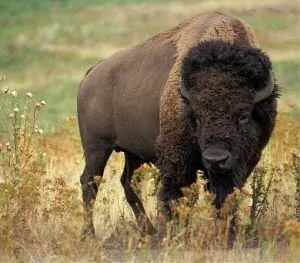 Stroll for a few hours through this museum and view North America's first frozen mummified remains of a steppe bison: a 36,000 year old ice age bison named "Blue Babe." Learn how it earned its' nickname, and what scientists have learned from examining this specimen.
60. Lady of the Lake (North Pole)
If you have a military ID or a visitor's pass, you can visit this sunken military plane that was retired in 1955. Learn why it was put in the lake in the first place, and how it was used as training for military divers for many years.
61. H.A.A.R.P. (Gakona)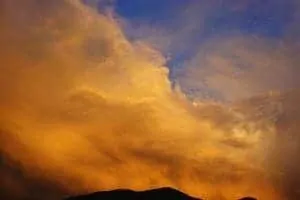 See it from a distance or spend an hour on an open house day, and see a government research facility which is focused on learning about the physical and electrical properties of the earth's ionosphere. Decide for yourself whether the conspiracy theories are correct, or if it really is there to study only about the ionosphere.
62. The Upside Forest of Mendenhall Gardens (Juneau)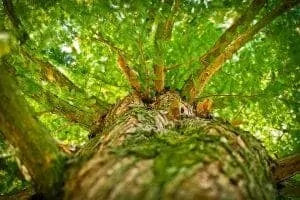 Take a day tour or simply spend the afternoon walking around the gardens with their upside down trees. The trees were buried with their roots exposed, leaving the gardens resembling something from Dr. Seuss.
63. UAF Large Animal Research Station (Fairbanks)
Take an afternoon tour at the research station and see a large colony of muskoxen that were moved from Nunivak Island in 1974. Learn what they are doing to protect the muskoxen, and repopulate their stocks.
64. Running Reindeer Ranch (Fairbanks)
Spend at least 2.5 hours on the ranch, while partaking in a hike with a reindeer, and enjoying cookies and drinks and learning more about the reindeer living there.
65. Fountainhead Antique Auto Museum (Fairbanks)
Spend an afternoon strolling through this museum looking at all the beautiful antique cars. Walk through the museum and enjoy seeing the 80 different vehicles, as well as over 100 vintage costumes on display.
66. Yakutat (Yakutat)
Plan to spend a few days to fly into Yakutat and explore the city known as "Surf City, Alaska". Join a charter and go fishing, or hike around this city and revel in the beauty that is Alaska.
67. Taste of Alaska Program (Fairbanks)
Sit down for an afternoon and enjoy a meal cooked by a native Alaskan. While eating, she will discuss how all the parts of the animal are used in the cooking process, to show respect for the animal.
68. World Eskimo-Indian Olympics (Fairbanks)
Free daytime admission to watch various competitors compete in such events as the high-kick, seal skinning, and Indian dancing. Enjoy the olympics, while learning about the history behind each of these native events.
69. Knik Glacier (Anchorage)
Enjoy a 3 hour tour by van and airboat to get close to a glacier and enjoy the beautiful blue ice. Watch the glacier break off into the water, and listen to the sound as the ice cracks away.
70. Climb Flattop (Anchorage)
Take a 4 hour tour and climb to the top of Flattop, Anchorage's most climbed mountain. Hike on a well used trail, and meet fellow Alaskans while you walk.
71. Attend the Fur Rendezvous (Anchorage)
Enjoy a 10 day festival by playing snowshoe softball, build an outhouse to race, or join in a reindeer run with fellow Alaskans. Stop in at the Fur Rondy headquarters, and visit the Dog Sled Mushing Hall of Fame.
72. Surf a bore tide (Turnagain Arm)
Surf a bore tide for 40-50 miles here at Turnagain Arm. Prepare to spend the day getting ready, as you don't want to miss it (all dependent on the tides).
73. Alaska Wildlife Conservation Center (Anchorage)
Learn about the animals present in Alaska by viewing ones being rehabilitated here at the wildlife center. Be able to view the animals, as well as learn about how they are being rehabilitated so they can be introduced back into the wild.
74. World Ice Art Championships (Fairbanks)
In August, come and spend a day and see the ice art championships here in Fairbanks. See master ice artists sculpting ice, as well as the youth that compete to win in this contest.
75. Aerial Tram (Juneau)
Purchase an all day pass and ride the aerial tram up and back down Mt. Roberts and enjoy the view. Ride on the only aerial tram in southeast Alaska 1,800 feet through the rainforest to the top of Mt. Roberts.
76. Ghost Tours (Anchorage)
Spend a few hours in the evening walking through Anchorage learning about the its' paranormal history. Be on the lookout, you might even encounter of a ghost while on the tour. The guides won't try to convert you to believing in the paranormal, but keep an open mind: it makes that tour that much more interesting!
77. Anchorage Museum (Anchorage)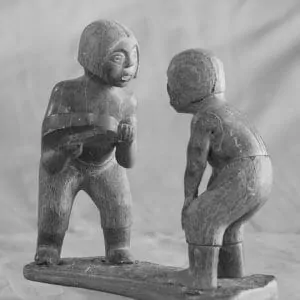 Learn more about the history of Anchorage by spending an afternoon walking through its museum. Enjoy the hands on section in the children's' section, or look at the various pieces of clothing made from traditional materials.
78. Alaska Native Heritage Center (Anchorage)
Spend a few hours learning about the culture and history of the local native Alaskan people here at this center. Come and enjoy firsthand native storytelling, as well as how to tell stories through dance.
79. King Salmon Fishing (Soldotna)
Beginning in May-June, come and fish the salmon runs on the Kenai River . Plan to spend at least a few days at the river, to get the most out of your fishing experience. Catch your limit, all while enjoying the peacefulness of being out on the river.
80. Carrie M. McLain Memorial Museum (Nome)
Enjoy an afternoon spent walking through this museum while learning about the history of this gold mining town. You will soon understand why there is "No place like Nome." If you have time, walk down to the local beach and pan for gold; if you find any, you get to keep it!
81. Sheldon Jackson Museum (Sitka)
Learn about the history of this town while spending a few hours at this local museum . It is the oldest museum in Alaska and is located in the first concrete building in the state.
82. Visit the Grave of Annabelle the Painting Elephant (Anchorage )
Head to the Alaska Zoo for a few hours of viewing the animals, and make sure and stop to pay tribute to the gravesite of Annabelle, the painting elephant. She was 33 when she died from a foot disease, but she amazed the world while she was alive, painting beautiful pictures on canvas.
83. Chilkat Pass Heli-skiing (Haines)
Spend 7 days on an adventure of a lifetime: heli-skiing in the Chilkat Mountains. Skip the chair lift and use a helicopter to whisk you to the top of the mountain, where the best runs have never been skied before.
84. Snowshoe Classic (Fairbanks)
Join Alaskans for the day and walk a 5K or 7.5K snowshoe walk through the snow. If you don't have snowshoes, they will be provided.
85. Drive the Glenn Highway National Scenic Byway (Anchorage to Eureka)
Take a few days to road trip on this scenic 135 mile road north of Anchorage to view the natural wonders outside of the city. Drive along the route that was carved out by the Matanuska Glacier, and enjoy stopping at glaciers and various geological wonders along the way.
86. Alaska State Fair (Palmer)
Enjoy the largest state fair in Alaska, by spending the week here in Palmer enjoying all the festivies. Rides, local fair food, and events are all found here at this state fair.
87. Talkeetna Winterfest (Talkeetna)
Spend the day at Winterfest celebrating the dark month of December in Talkeetna by bidding on bachelors at the auction (spend up to $1,000), or by watching the Wilderness Woman Contest. Watch woman haul water or chop wood,and be amazed at the strength of these native Alaskan women. Winners of the Wilderness Contest get a gold nugget of a fur hat.
88. Summer Art Festival (Fairbanks)
View the art for the day, or spend a few hours in an art workshop, creating your own art. Get in touch with your artistic side and try your hand at creating your own art.
89. Bike or Walk the Tony Knowles Coastal Trail (Anchorage)
Walk, bike, or run the 11 miles of this coastal trail. Start out in Anchorage, and head through town and then out into the surrounding wilderness, all from the safety of this coastal trail.
90. Watch the Salmon Run upstream (Anchorage)
Around June to July, spend a few minutes walking by the local river in Anchorage to see the salmon start their migration upstream. No fishing allowed here, but you can still be amazed as thousands of salmon swim to reach the location of their birth to lay eggs, and start the cycle anew.
91. Alaska Trooper Museum (Anchorage)
Learn about the history of the alaska state troopers , and spend a few hours learning about those officers who work in this rugged and unusual jurisdiction. Show your support for the men in blue who have tried to tame this great wilderness.
92. John Bagoy Memorial Cemetery Tour (Anchorage)
A free guided tour where you can spend the evening walking around visiting gravesites of prominent Anchorage residents. Learn about how they contributed to the great city of Anchorage, and how their legacy affects people today.
93. Enjoy Music in the Park (Anchorage)
Spend an hour during lunch all summer listening to a free mini-concert series in the park. All types of music will be played, depending on the day and schedule.
94. Anchorage Market and Festival (Anchorage)
During the summer, spend as much time as you'd like walking through Alaska's largest open-air market. Sample local produce, or various arts and crafts.
95. Alyeska Roundhouse Museum ( Anchorage)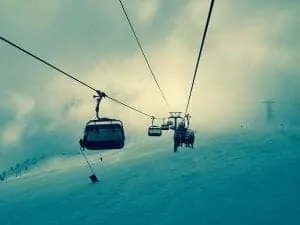 Travel up a tram or ski lift to visit this museum, set 2,280 feet above sea level. This octogonal building first started out as a warming hut, and then later became a museum at the top of the mountain.
96. Potter Marsh Bird Sanctuary (Anchorage)
Spend an hour or two viewing migrating birds as you walk along the .5 mile boardwalk through the marsh. From April through September, look for Canadian geese, northern pintails, canvasback ducks, red-necked phalaropes, horned and red-necked grebes, and northern harriers. Bald eagles are known to nest nearby, so keep a sharp eye out for their large nests. From May to August, look for gulls, Arctic terns, yellowlegs, and the occasional trumpeter swan as they travel through on their spring and fall migration. Muskrats are also known to swim through the waters in the marsh, so look all around as you walk down the trails.
97. Drive the Seward Highway (Anchorage to Seward)
Enjoy a two hour drive (each way) along the picturesque Seward highway between Anchorage and Seward. Enjoy this drive as you travel down the road between the 3,000 high peaks of the Chugach Mountains. Be in wonder at their size, and revel in the size of the Alaskan wilderness.
98. Alaska Botanical Garden (Anchorage)
Walk outdoors through trails surrounded by native Alaskan flowers, herbs, and trees. Spend an hour or two enjoying the gardens. Fruit trees that are hardy and can survive in southcentral Alaska are grown here, as well as a peony and primula collection of flowers. Come be amazed at the bounty of native Alaska flowers.
99. Earthquake Park (Anchorage)
Learn about the 1964 earthquake the shook Alaska by walking through this public park and honor those who perished in the quake. Spend an hour or so reading the interpretive signs, and learning about the massive quake. The quake was measured at 8.4 and 8.6, and lasted 4 minutes. Come and learn how this quake affected all Alaskans, and why it was called the Good Friday earthquake.
100. Thunderbird Falls (Eklutna)
A fairly easy 1 mile hike up to a breathtaking 200 foot waterfall. An easy 1-2 hour hike to enjoy the beauty of Alaska. For those who are a bit more adventurous, follow the trail down to the base of the falls, to get a close up view. During the winter, the water often freezes, producing natural ice sculptures that are magnificent.
Jen Miller is a former electrical engineer and product specialist with more than 20 years of product design and testing experience. She has designed more than 200 products for Fortune 500 companies, in fields ranging from home appliances to sports gear and outdoor equipment. She founded Jen Reviews to share her knowledge and critical eye for what makes consumers tick, and adopts a strict no-BS approach to help the reader filter through the maze of products and marketing hype out there.  She writes regularly and has been featured on Forbes, Fast Company, The Muse, The Huffington Post, Tiny Buddha and MindBodyGreen.